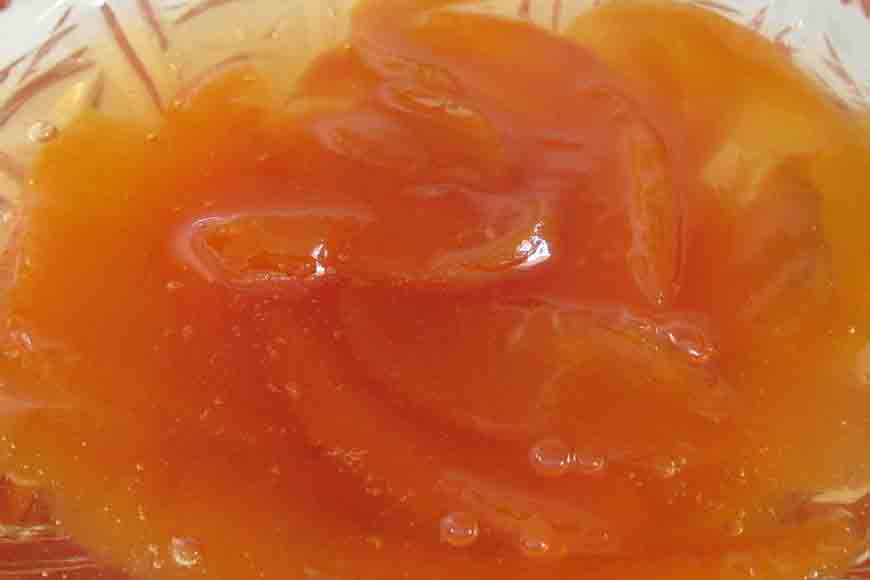 If the British gave Kolkata its erstwhile colonial architecture, it is often believed the Portuguese much prior to the British, left a sweet trail for Bengal. None can deny the Portuguese influence in a variety of Bengal's sweets. Better to say they taught our moiras or sweet-makers how to make the famous Rosogolla. But it was not just those cottage cheese dumplings in a sweet syrup for which Bengal is famous globally, but the Portuguese also taught us how to make Morabba.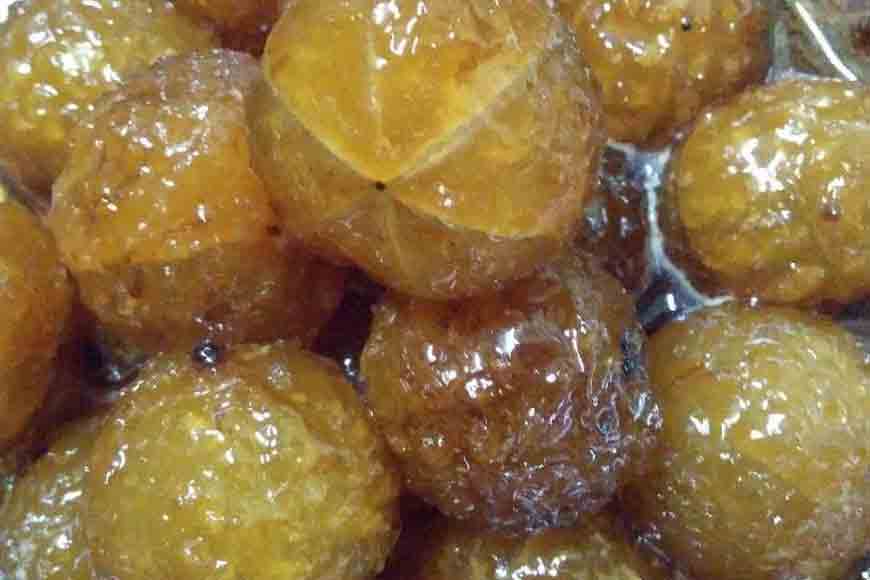 Amlokir (Amla) Morabba
Morabba essentially comes from the word Murabba that refers to sweet fruit preserve which is popular in many regions of Caucasus, Central Asia, South Asia and the Middle East. These are generally prepared from fruits, sugar and spices. Bengal's sweetmeat manufacturers probably learnt how to make these delicacies from the Portuguese just like they learnt the use of fermented milk or chhena from them.
Today, the Morabba of Siuri is world famous. It is believed to have been first manufactured in Rajnagar. In Siuri, Morabbas are made from raw vegetables and fruits that are dipped in syrup. The common ones available include potoler (made from pointed gourd) morabba, bel er morabba, chal kumror (ridge pumpkin) morabba, amlokir (amla) morabba and so on. These are available in Siuri's sweet shops and tourists from far and wide make it a point to taste these delicacies.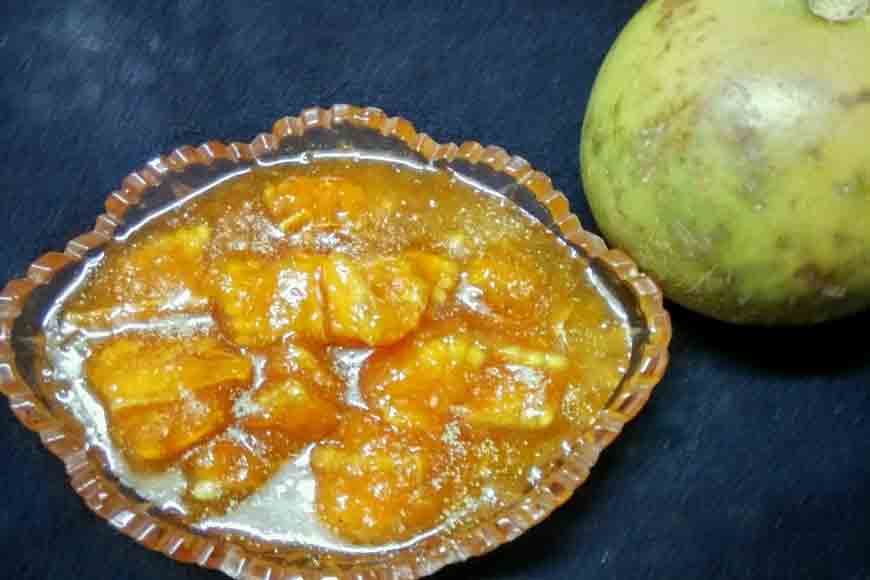 Bel er Morabba
Author Abinash Chandra Ghosh had once written, "Indians were introduced to Morabba by Portuguese settlers." However, there is another view about the origin of Siuri's famous Morabba. Locals say in the mid-18th century, Hariprasad Dey went to Delhi and he was impressed by Petha, a common sweet of North India, particularly popular in Agra. He learnt the technique of how to make it from the sweet shop owners there and after his return introduced it in Bengal as Morabba. This version of the story is also supported by one of Hariprasad's descendent, Nandadulal Dey.
With a new taste hitting their palate, the confectioners of Bengal started experimenting with the Morabba and later introduced new vegetables and new kinds of fruits to give it a twist. So, if you happen to be in Birbhum, never miss Siuri's Morabba.