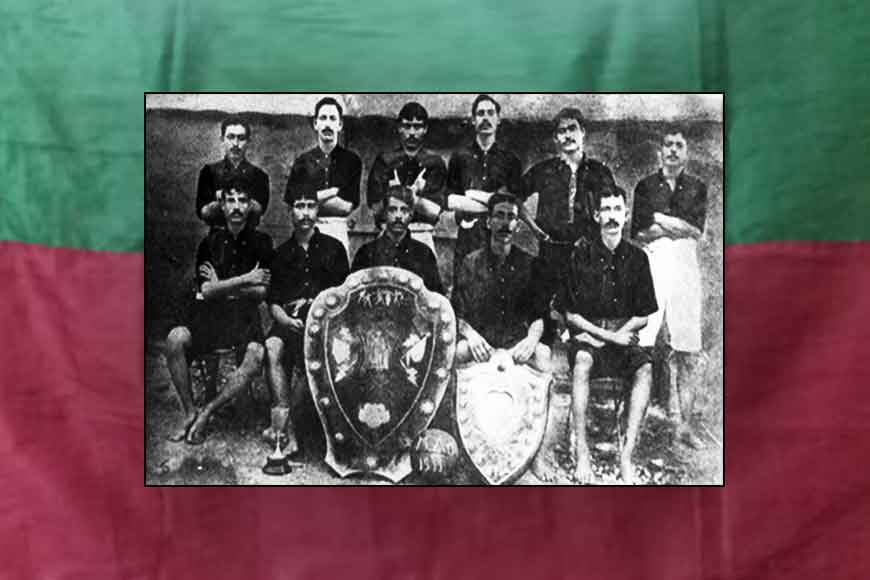 It was the IFA shield of 1911 and none imagined that a football club from Bengal will defeat the skilled and trained English clubs, not just to reach the finals, but even lift the club. It was 29th July and etched in the memory of so many even today. No wonder, it was not just a proud moment in the sports history of the nation, but also an establishment of India's pride against the British rule as we were still not independent and led a life of captivity under foreign rulers!
In the semifinal Mohun Bagan had a tough battle as it was pitched against one of the biggest military clubs of Europe known as First Middlesex. It was played on 24th July 1911 in the Dalhousie sports and track field. The crowd was so huge that even spectators climbed tree tops and watched the match from there. Though Middlesex were leading, but a goal from Kanu Roy did wonders and acted as a leveller. The match ended in a draw that day, only to be played again on 26th July and the wonder happened. Mohun Bagan won 3-0 with stalwarts like Shibdas Bhaduri, Habul Sarkar and Kanu Roy stunning their 'White' opponents.
The finals were played on Calcutta FC field which is now known as the Mohun Bagan ground. The club president Sailen Basu is said to have offered a special puja at the Kalighat Temple that day. Though the other finalist East York was from the beginning dominating the field and even progressed with a 1-0 lead, Mohun Bagan stunned them with a Shibdas Bhaduri goal and even before they realized what was happening, within a gap of just 3 minutes Mohun Bagan gave another goal. The match ended 2-1.
Mohun Bagan indeed scripted history that day and went on to lift the IFA shield again in 1947, the year, the British finally were forced to leave India.