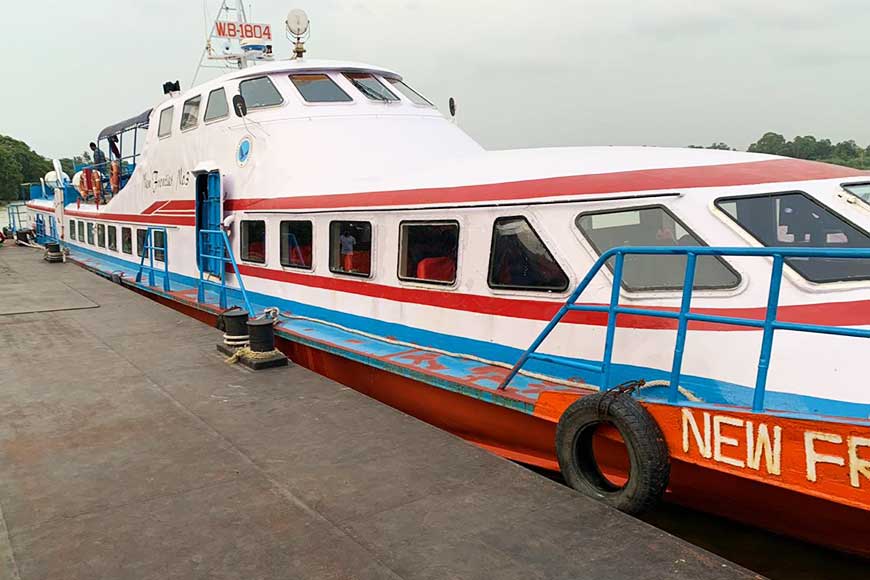 The First Water Bus Service from Chandernagore to Kolkata made its official debut this morning.
West Bengal is moving along with the rest of the country to gradually unlock the restrictions imposed for the dreaded disease to spread. Most government and private sector offices have re-opened and economic activity is resuming. But both rail and metro services are yet to recommence services and owing to the steady price hike of diesel, private buses and other modes of surface transport have become sparse. Under such grueling circumstances, commuting has become a nightmare for most daily passengers. As a consequence, plans were being made to connect Chandannagar, the former French colony on the western bank of River Hooghly to Kolkata via inland ferry service.
Swapan Kundu, Commissioner Chandannagar​ Municipal Corporation, briefing the Press
Honourable Chief Minister of West Bengal, Mamata Banerjee has always stood beside the people of this state and made sure that all possible help is provided to them for their ease of life. Providing smooth transportation facility has always been on her priority list. Taking inspiration from her vision and wish, Sri Indranil Sen, MLA from Chandernagore and Honourable Minister of State, Department of Information and Cultural Affairs and Tourism, Government of West Bengal was eager to see that regular commuters from his constituency could attend their work place without disrupting the government protocols on safety. Co-ordinating with Sri Suvendu Adhikari, Honourable Minister in Charge, Department of Transport, Irrigation and Water Resource, Government of West Bengal who provided all the necessary support and facilitation for the proposed service, it was decided that the official service would commence from July 01, 2020 from Chandernagore.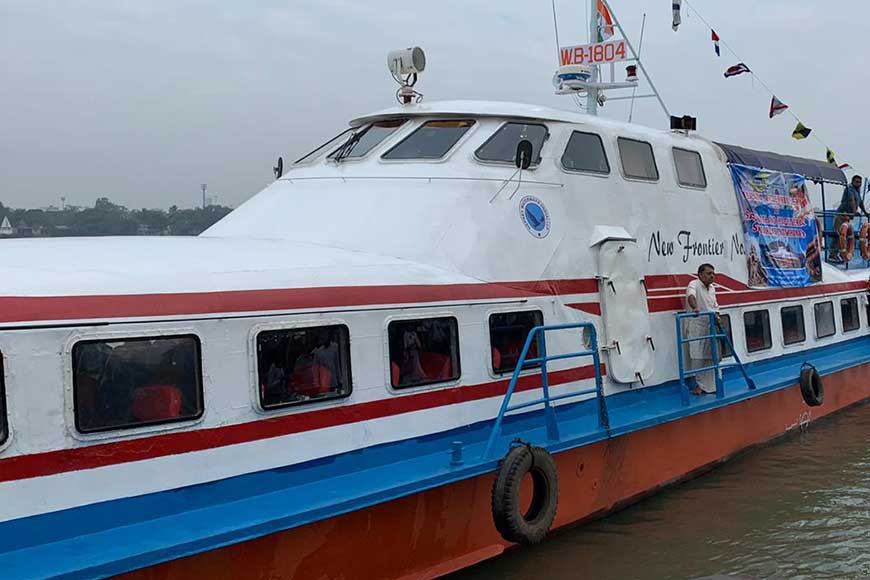 The first official trip started this morning at 9 AM from Chandannagar.
There will be daily fast ferry services between Chandannagar and Millennium Park.A trial run has been completed successfully along the route by West Bengal Transport Department. The entire journey will be completed within 1 hour 30 mins. The project has an immense potential to benefit entire district of Hooghly.
Stoppages may be introduced at Serampore, Barrackpore and/or Sheoraphuli, as per the requirements of the passengers.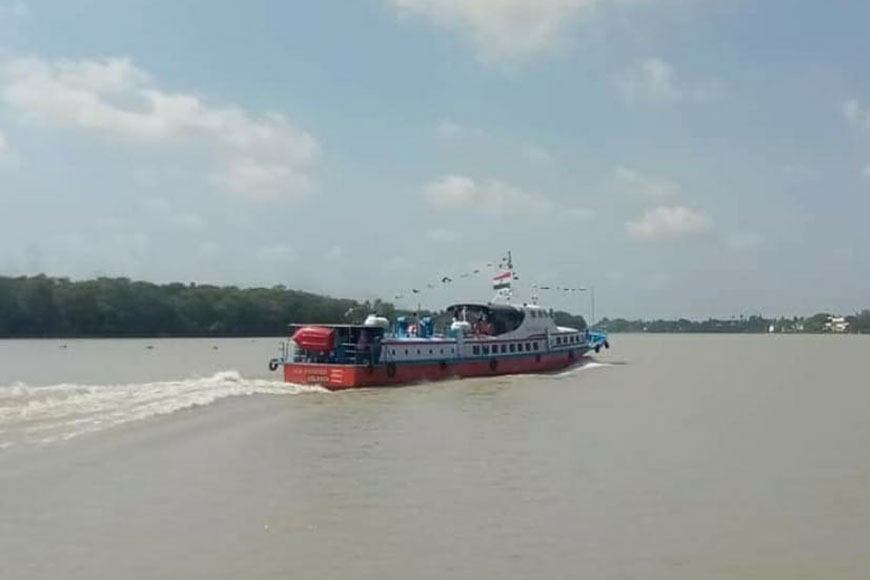 As per the present plans, the ferry would run from Monday to Friday on the mentioned route with departure from Chandernagar at 08:00 am with intended arrival at Millenium Park, Kolkata around 09:45 am.The return journey in the evening will start at 04:00 pm from Millenium Park, Kolkata with intended arrival 05.45 pm at Chandernagar.
The one way fare is Rs 320 per person from Chandernagar to Millennium Park and Rs 250 per person from Serampore/ Barrackpore / Seoraphuli to Millennium. Similar fares would be applicable on return journey.The company which will be running the service has future plans of starting services from Chandannagar to Sagar Islands / Sunderbans for the benefit of people of Hooghly, Burdwan and Murshidabad.
Meanwhile, the Howrah ferry services resumed operations from June 1, after more than two months of nationwide Covid-19 lockdown. With significantly less number of public vehicles plying on the city roads, daily commuters have a harrowing time in reaching their workplaces on time. Besides, maintaining social distancing and other Covid-19 protocols are impossible during acute transport shortage. Under such circumstances, the new route between Chandernagar and Kolkata will attract a large number of commuters to ease their travel.
Story Tag:
Water bus service, Chandernagar