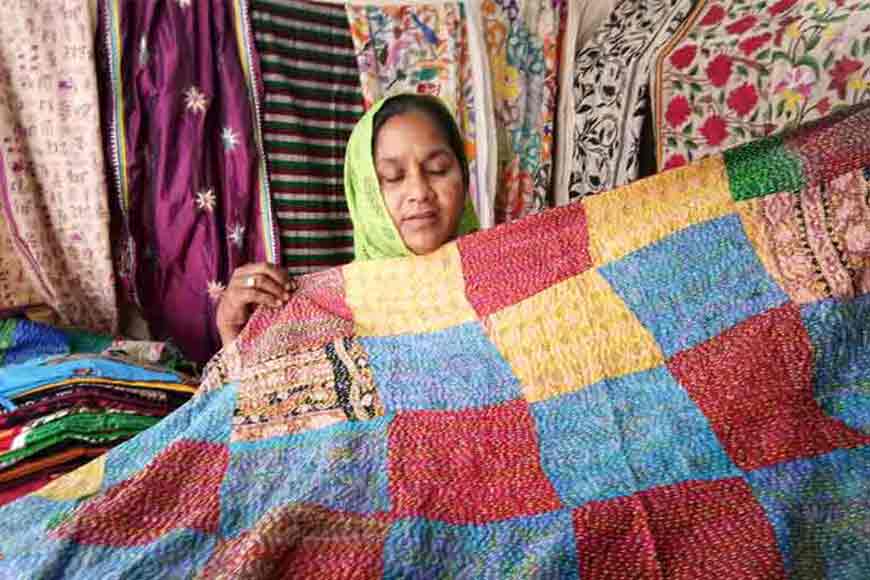 The legacy of baul singers and musicians have always had a deep impact on the cultural and art and craft industries of Bengal. However, thanks to a group of weavers from Nanoor in Birbhum, they will now be showcased on Bengal's fabrics too, specially coming to life through intricate Kantha stitches. These weavers have launched this innovative weaving project to pay homage to the Bauls of Bengal and also highlight their talent. Needless to say these Baul fabrics of Bengal have been very popular at the Biswa Bangla Haat of Siliguri and are being sold at anything between Rs 200 to Rs 5,000 depending on the intricacy of work and nature of fabric.
The weavers of Birbhum are famous for their Kantha stitch work. But now they have teamed with the Bauls of the area and are trying to bring fabrics and designs that Bauls wear in their Kantha work. Kantha weaver Anwara Begum and her husband Sheikh Ejaiwho have participated at the Siliguri Haat are happy that their Baul Kantha dresses and sarees are selling well. Under Anwara almost 180 women have learnt the art of Kantha stitch and are financially independent. The entire village now has more than 2,000 women doing this Kantha work of Baul motifs on sarees that are selling like hot cakes.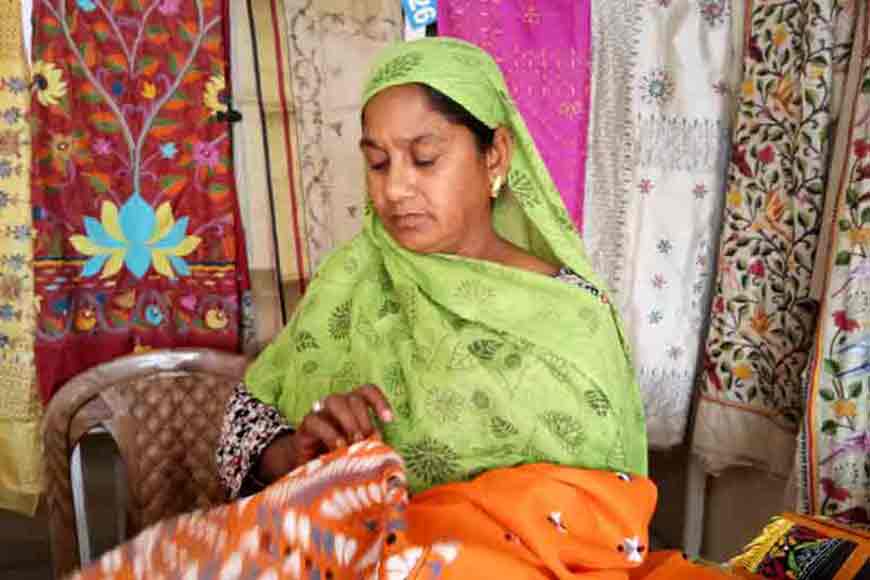 Anwara informed there was a time when their village was very impoverished and most households were so poor that they could not afford two square meals. But since the time this Baul Kantha stich work took off, the weavers are earning well and hence are in a position to even support their families. Not just bauls, the weavers are adept at bringing out lotus stitches, Nakshi Kantha stitches and reverse kantha stitches on their fabrics.