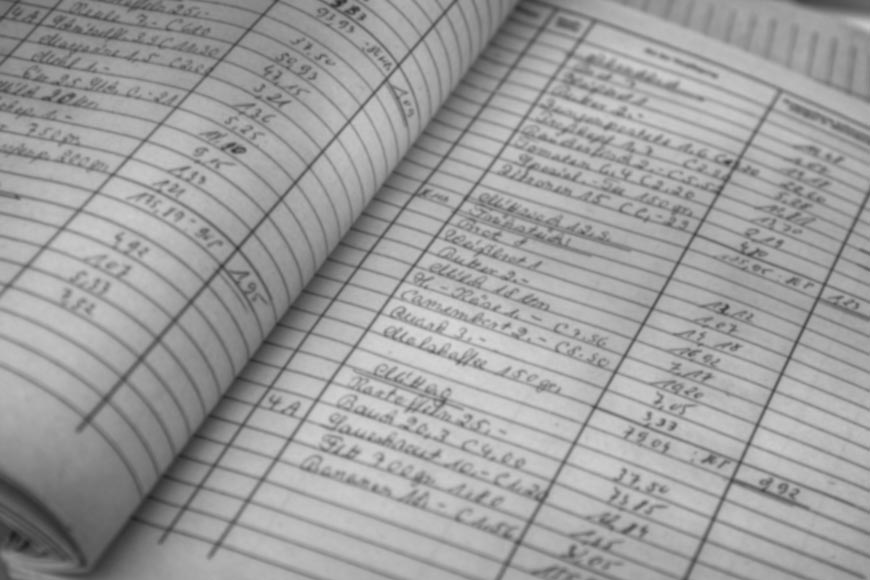 Love is not always locked on the stones slabs of a street, at times it flows into the sheets of an accounts book too. Lovelock Street of Kolkata has no whiff of romance but is witness to a man who probably started the first Accounts & Audit firm in British India that later went on to become one of the biggest stars in the industry. Arthur Samuel Lovelock was one of the partners of Lovelock & Lewis and his house still stands in Ballygunge and he was so popular in those days that a street was named after him when he died in 1903.
The history of Lovelock & Lewes dates back to 1872, when a Scottish gentleman, William Adolphus Browne set up his practice as public accountants, auditors, and liquidators in Calcutta. When the Institute of Chartered Accountants of England and Wales was formed in 1880, he was one of the founding members. He practiced as a sole proprietor for nine years and in 1881, Arthur Samuel Lovelock joined him as a paid assistant. The proprietorship was thus converted into a partnership and their joint practice prospered. In 1883, Browne and Lovelock became members of the Bengal Chamber of Commerce and Industry and were appointed as the Chamber's auditors for their professional acumen.

In 1886 as their business grew in volume, they needed a third partner. He was John Herbert Lewes, and the name of their firm expanded to Browne, Lovelock, and Lewes. In 1886, Browne and Lovelock entered into an agreement to set up a practice in London under the name Browne and Lovelock. This was not unusual in those days since the Indian stint was an adventure and most expatriates generally started thinking of retiring to their home in England once they crossed 50. The firm was established in London. In 1889, Browne expressed a desire to retire from Browne, Lovelock, and Lewes and return to London. But Lovelock fell in love with Kolkata and made it his home. He decided to settle here and expand the Indian firm.
From then on, the Indian firm came to be known as Lovelock and Lewes. Initially, L&L had its office at 25, Mangoe Lane, the same building in which George Henderson & Co. and Lyall Marshall & Co. had their offices. This house was very interesting as it had a treasure vault and was owned by a Portuguese family known as the Barrettos. 25 Mangoe Lane had a curious door once upon a time studded with flat knobs and it was told: "it leads to nothing in particular but, when closed, hints at great possibilities." L&L audit firm believed in those possibilities. After the turn of the century, L&L moved to 4, Lyons Range, behind Writers' Building. When Arthur Samuel Lovelock died in Calcutta at the age of 51, he was deeply mourned by the business community as he was very popular and was held with great respect. Lovelock's great-grandson, Ian Lovelock wrote about his great grandfather – "…..he married a certain Jeannette Alexandrina Scott (related to the Scottish writer Sir Walter Scott) and certainly she – and perhaps Arthur Samuel Lovelock – spent quite some time in Sumatra (though I'm not sure how this came about) and possibly met and married there, before going to India. She was quite an accomplished amateur artist and died in Eastbourne, England in c.1935. My grandfather was their only child. He intended to join the firm, but I believe the intervention of World War I put an end to this ambition. It's interesting that Arthur Samuel Lovelock was held in high standing in the community. This confirms what my father told me and that apparently Arthur Samuel Lovelock was offered a baronetcy for his work, which he turned down for some reason, somewhat to the disappointment of my grandfather and father!" Following Lovelock's death, John Herbert Lewes took over as the senior partner.
Source: Webpage of L&L, PWC