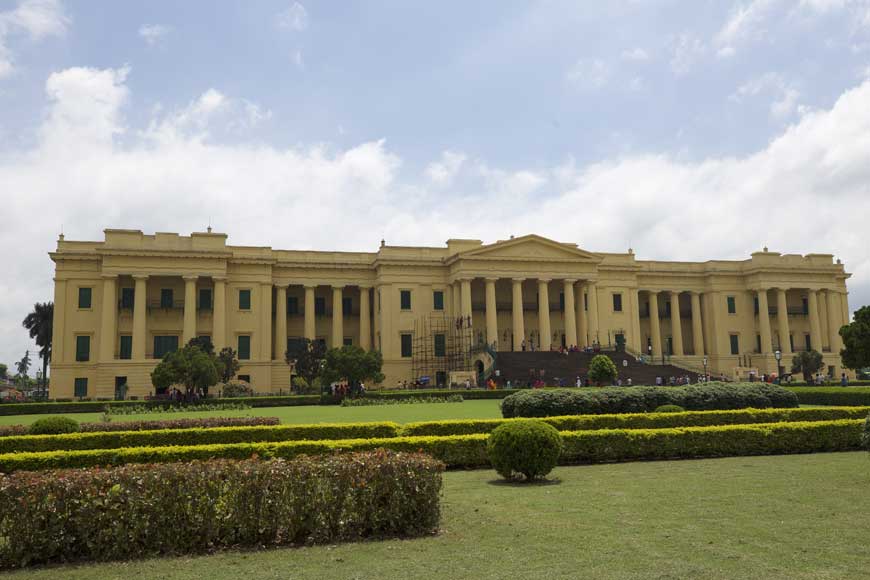 Heritage is about a sense of pride in one's past, heritage is about aesthetics, heritage is about linking past to present. However, heritage can also be a prime revenue earner, thanks to heritage tourism. Indeed, there are states in India, and countries around the world, for whom heritage tourism is among the top revenue earners. And West Bengal's diverse heritage makes it a prime candidate for this brand of tourism, both domestic and international.
To begin with, while the colonial heritage of Kolkata is frequently in focus, this is among the most recent chapters in the state's history. The ancient and medieval heritage of Bengal lies in its districts, predating the British and other Europeans by centuries. In many areas of Bankura, for instance, evidence has been found of human habitation dating back to the Chalcolithic (Copper) and Mesolithic (Middle Stone) ages. Taken together, this means approximately between 8,000 and 3,000 years before Christ. That apart, there are at least three former capital cities of Bengal in three districts outside Kolkata - Murshidabad, Malda, and Nadia, ruled over by Hindu, Buddhist, and Muslim monarchs during various eras.
Given this long and varied history, it would be a pity if you were to confine your travels to only a few areas. We thought of picking out some of the state's top heritage destinations from the pre-colonial era and compiling a list to start you off:
MALDA
Renowned for its mangos, Malda was once known as Gour, the capital of Bengal, founded by King Shashanka in the 7th century AD. Today, the ruins of Gour are still seen in Malda district. Gour became known as Lakhnauti during the Sena dynasty, and gradually became synonymous with Bengal and Bengalis, until it was conquered by the Delhi Sultanate in 1204. In fact, ancient Gour and Pandua (Pundravardhana) are the two cities which formed the capital of Bengal in ancient and medieval ages and today they are equidistant, north and south, from modern day English Bazar.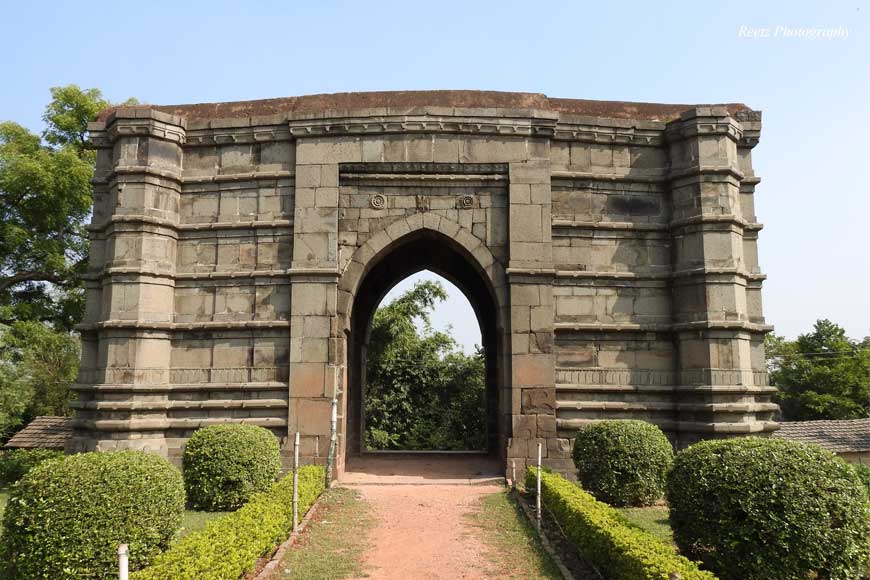 Boro Sona Masjid Malda
You will also see remnants of Islamic architecture, dating between the 14th and 17th centuries, in Gour and neighbouring Adina. That apart, Pandua boasts the third largest concentration of ancient Muslim monuments in Bengal. Its landmarks include the Jami Masjid (1566) and the magnificent Nimasari tower across the river. The Malda Museum has a great collection of the region's architectural and anthropological specimens. And then you have Baroduari or Boro Sona Mosque, Dakhil Darwaza, the 26-metre high Firoze Minar, Lukochuri Gate, Chika Mosque, and Kadam Rasul Mosque. In Pandua you will find the Kutubshahi Mosque and Eklakhi Mausoleum. And at Jagjibanpur (36 km from Malda town) are more ancient ruins, including that of a Buddhist monastery.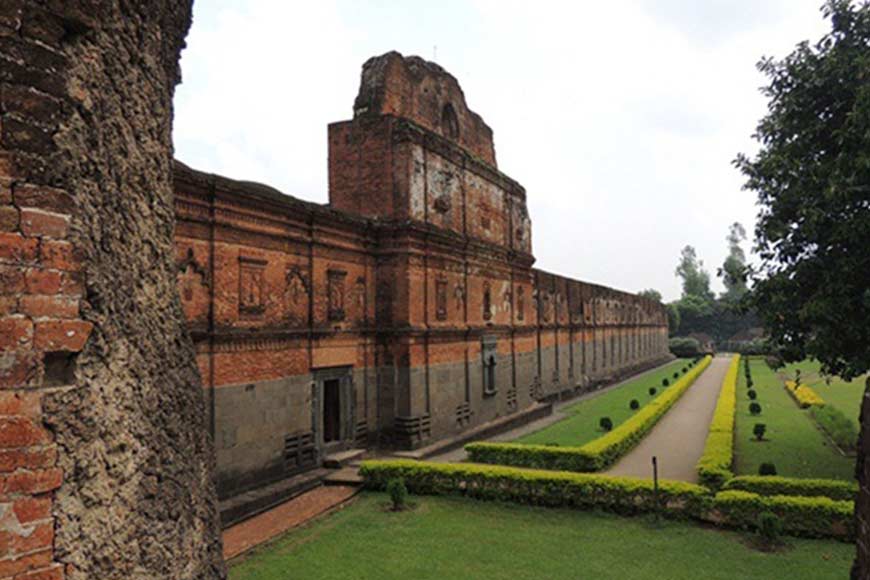 Adina Mosque Malda
Easily accessible from Kolkata by road and rail, Malda also offers excellent accommodation in the form of Amrapali Tourism Property (formerly Malda Tourist Lodge). For bookings, contact +91 97330 08792 or tourismmalda@gmail.com
MURSHIDABAD
If you were to draw up a list of the architectural wonders of Bengal, Murshidabad district would probably top it. Remember, we are talking about a former capital of Bengal, before the British founded Calcutta and made it the capital. The story goes that Robert Clive, the man behind the East India Company's takeover of India, was wonderstruck by the sheer richness of Murshidabad city, and exclaimed that he had never seen any city as grand, even in Europe.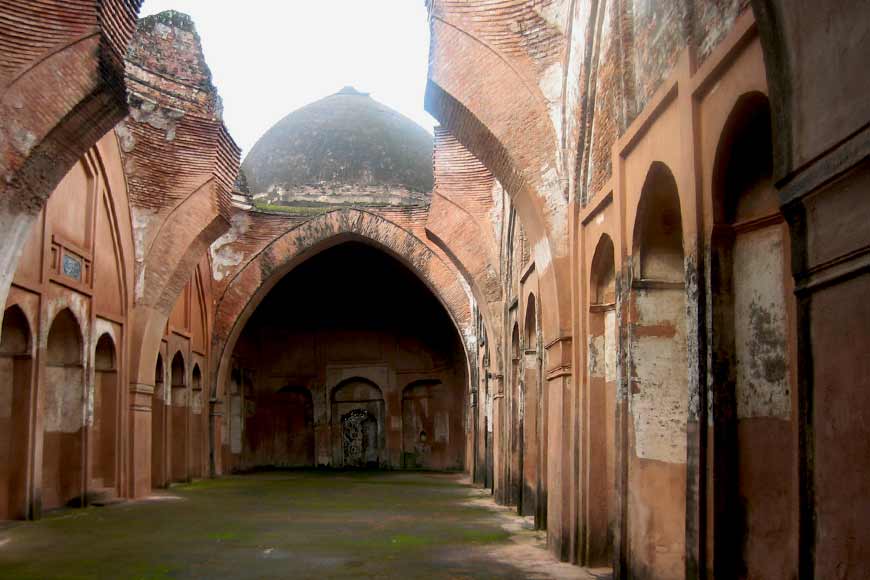 Kherur Mosque Murshidabad
There is so much to see that one trip may not be enough. Among the most notable attractions are Hazarduari (literally, thousand doors) Palace, built in 1837 by British architect Duncan McLeod for Najib Humayun Jah, a descendant of Mir Jafar. Also on your must visit list should be Katra Mosque, the final resting place of Nawab Murshid Quli Khan.
Jagat Seth house Murshidabad
Be sure to drop in at Kathgola Palace, the ancestral home of the enormously wealthy Jagat Seth family, once known as 'bankers to the world'. Neither can you miss Moti Jheel palace (where Siraj imprisoned his aunt Mehrunnisa for her links to the British), Nasipur Palace (built by Raja Kirtichand Bahadur, a businessman from Panipat who earned notoriety as a tax collector for the British), and Khosh Bagh (containing the graves of Nawab Alivardi Khan, his mother, Siraj-ud-Daulah, and his wife Lutfannessa). And your trip would be incomplete without a visit to Kashimbazar, and the royal palace of Maharaja Manindra Chandra Nandy. Further north is Kashimbazar Chhoto Rajbari, and ten Shiva temples near Katiganga.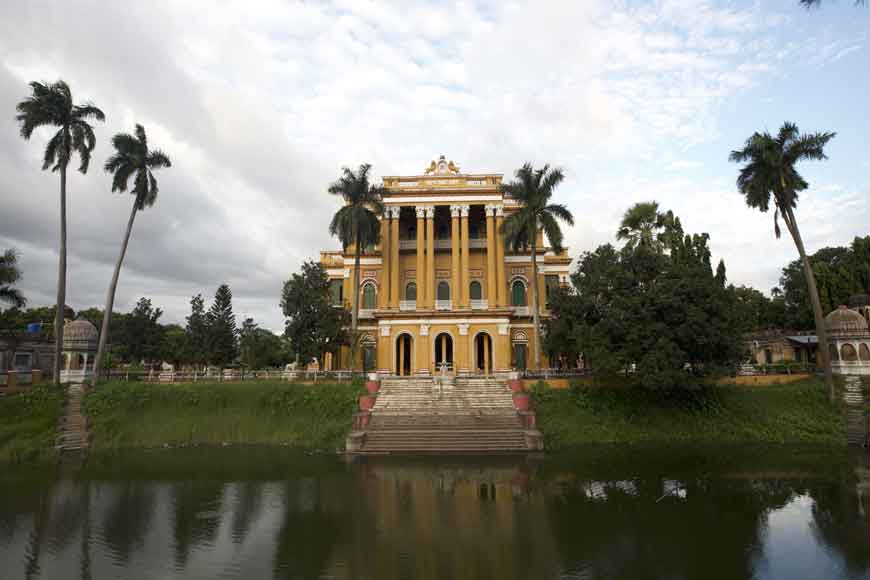 Kathgola Palace Murshidabad
There are several other attractions such as Medina Masjid, Nizamat Imambara (possibly India's largest), and Jafraganj Cemetery. Visitors to Murshidabad can use Bohor Tourism Property in Baharampur as their base to get around.
BANKURA
Most people tend to equate Bishnupur with Bankura, perhaps with good reason, but there is just so much more to see across this large and fascinating district. On the one hand, of course, there are the terracotta temples of Bishnupur, instantly recognisable for their distinctive and completely unique architectural style. Then there is the Bishnupur Museum, the repository of many of the district's most interesting historical artefacts, with an entire gallery dedicated to the Bishnupur gharana, the only Indian classical music tradition born in Bengal.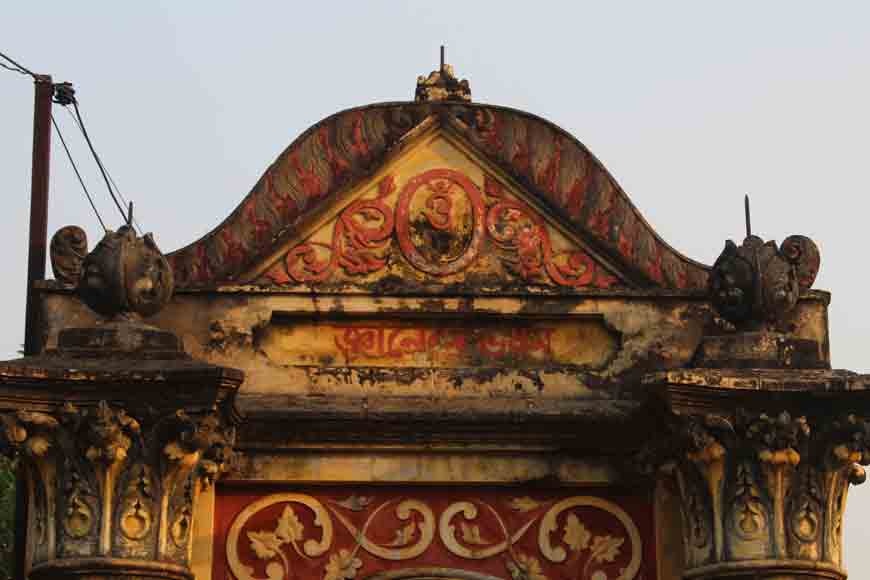 But Bankura is also perhaps the most ancient part of Bengal, thanks to such locations as Susunia Hill, an ancient geographical formation located between Bankura and Purulia. Part of the Eastern Ghats, the hill is 10 km north-east of Chhatna, which is 13 km from Bankura town. Set amidst a spectacular landscape of lavish greenery and red soil, Susunia Hill rises to a height of approximately 1200 feet. It is popular for its archaeological artefacts, such as the mysterious plant and animal fossils scattered here and there, or the occasional discovery of ancient tools, and the 'oldest' rock inscription of West Bengal.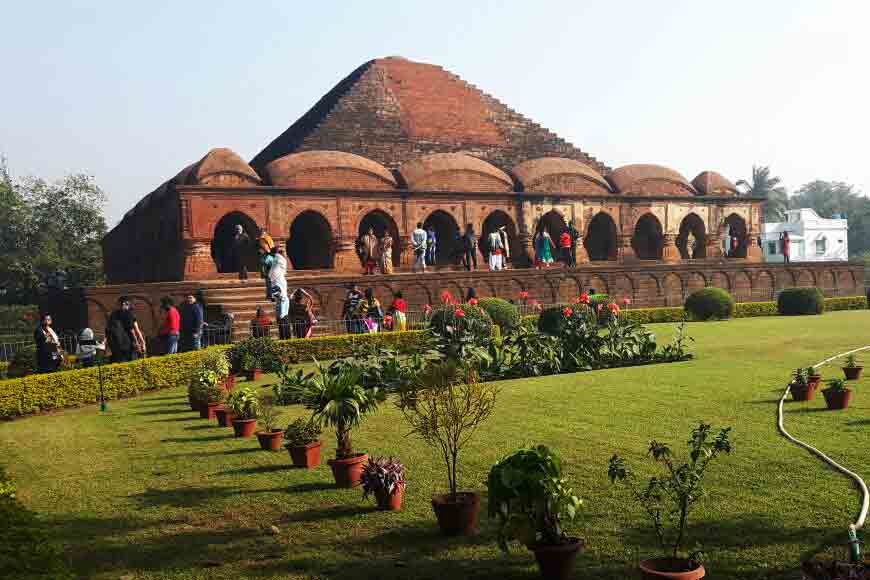 Bankura is once again easy to access by road and rail from Kolkata, and Bishnupur Tourism Property (earlier Bishnupur Tourist Lodge) is an excellent place to stay.
Since we don't wish to spoil all the surprises for you, we have offered mere glimpses into the wondrous heritage of Bengal. The rest, you will see for yourself. For bookings and all relevant information, do contact
West Bengal Tourism Development Corporation Ltd
DG Block, Sector-II, Salt Lake
Kolkata 700091
Phone: (033) 2358 5189, Fax: 2359 8292
Website: https://www.wbtdcl.com/
Email: visitwestbengal@yahoo.co.in, mdwbtdc@gmail.com, dgmrwbtdc@gmail.com