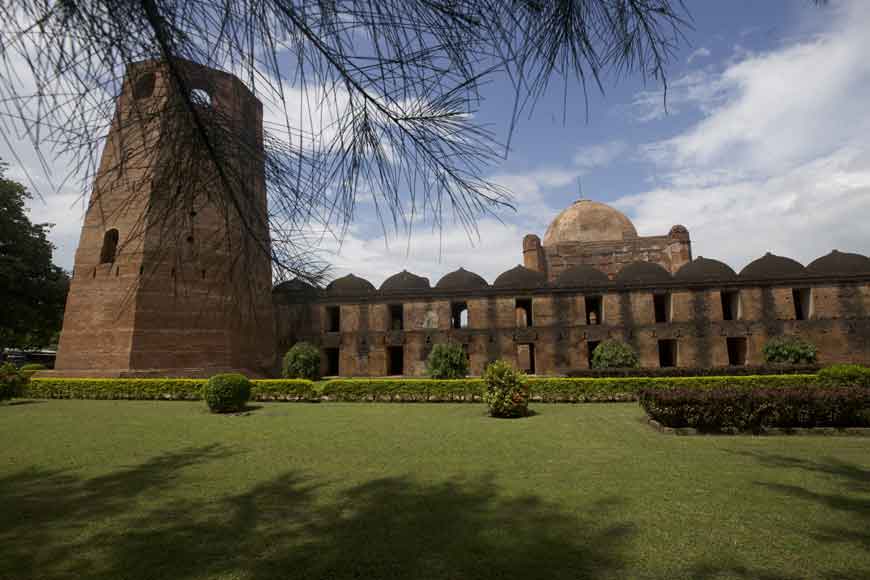 If you were to draw up a list of the architectural wonders of Bengal, Murshidabad district would probably top it. Remember, we are talking about a former capital of Bengal, before the British founded Calcutta and made it the capital of British India. The story goes that Robert Clive, the man behind the East India Company's takeover of India, was mesmerised by the sheer richness of Murshidabad city, and exclaimed that he had never seen any city as grand, even in Europe.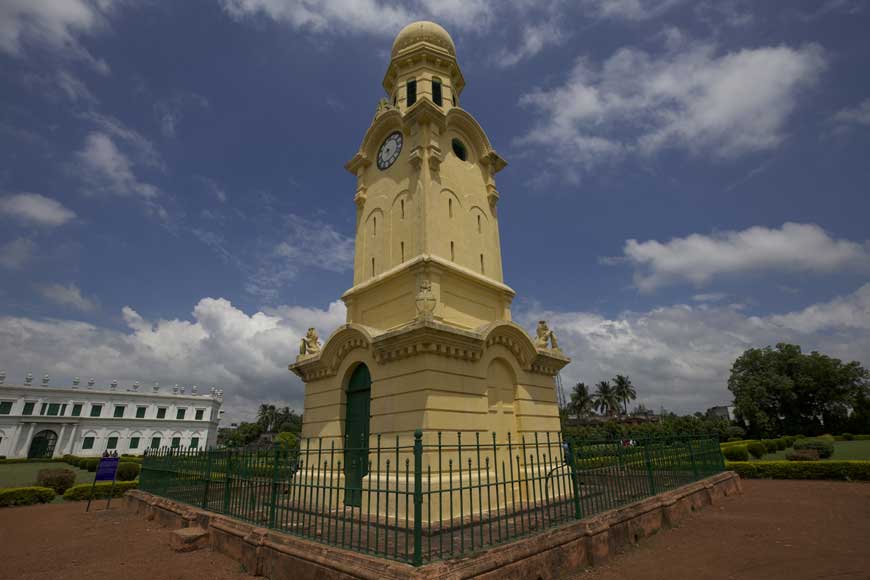 The clock tower of Murshidabad
Whether that story is true or not, the last capital city of independent Bengal, named after Nawab Murshid Quli Khan (Dewan of Bengal, Bihar and Odisha), certainly shows ample traces of its former grandeur. Situated on the banks of the Bhagirathi, Murshidabad is still famous for its silk. Made the capital of Bengal in 1717, it stayed that way until 1773, when the British shifted the capital to Calcutta. Among other historical landmarks, Murshidabad is home to Plassey (Palashi), where the historic battle of 1757 between Nawab Siraj-ud-Daulah and Lord Clive decided the transfer of power in Bengal. A mere 40 km south of Murshidabad, the battlefield of Palashi today looks like an innocuous mango orchard.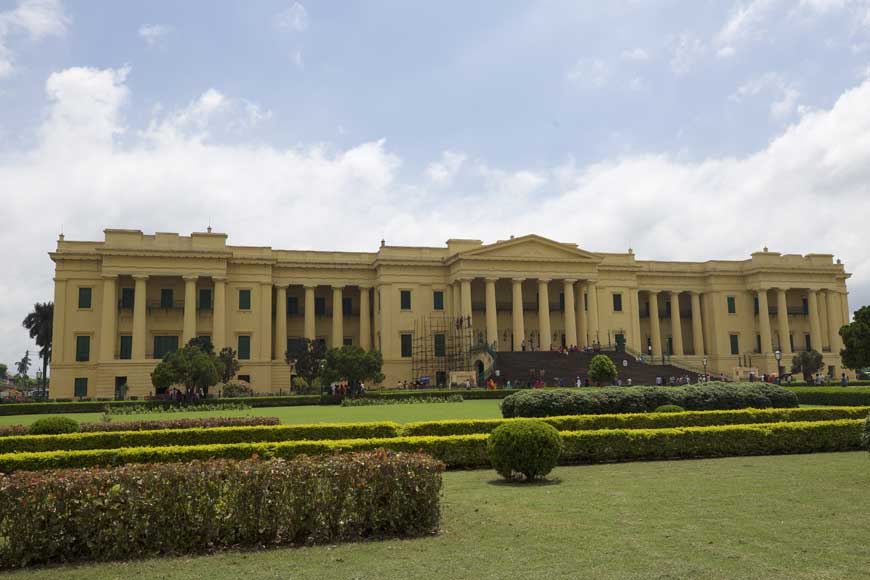 The grandeur Of Hazarduari
Visitors to Murshidabad can use Bohor Tourism Property, run by the West Bengal Tourism Development Corporation in Baharampur, as their base to get around. There is so much to see that one trip may not be enough. Among the most notable attractions are Hazarduari (literally, thousand doors) Palace, built in 1837 by British architect Duncan McLeod for Najib Humayun Jah, a descendant of Mir Jafar. The 114-room mansion is now a museum rich in antiquities from many parts of the world, including several varieties of battle armour.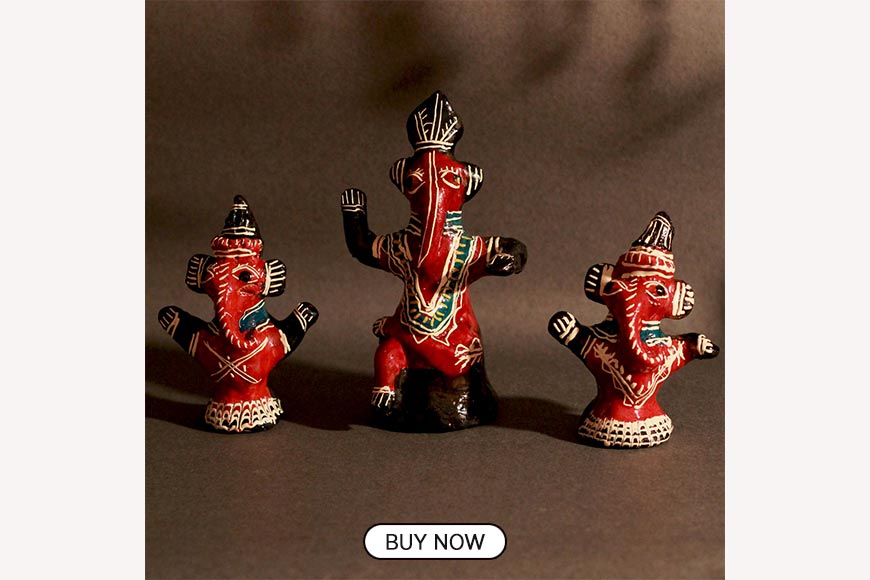 Also on your must visit list should be Katra Mosque, situated about three km from Murshidabad station. Built in 1723 by the architect Murad Farash in just a year, under orders from Nawab Murshid Quli Khan, the mosque became the nawab's final resting place in 1727.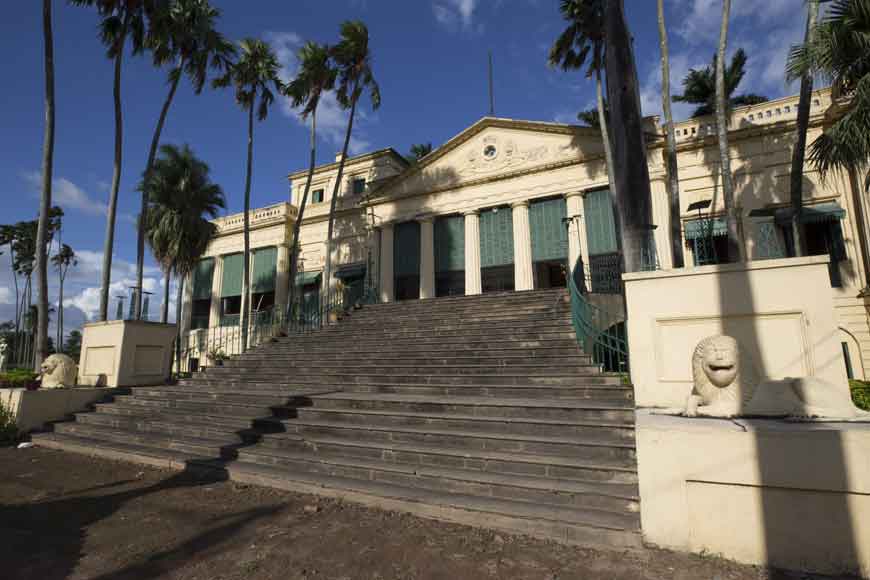 Kathgola Palace
Be sure to drop in at Kathgola Palace, the ancestral home of Jagat Seth and his family, once known as 'bankers to the world', thanks to their association with first the nawabs, and then the British. The immensely rich Marwari family was behind some of the most significant political changes in Bengal, and played a critical role in establishing British rule in the state, and by extension, in India.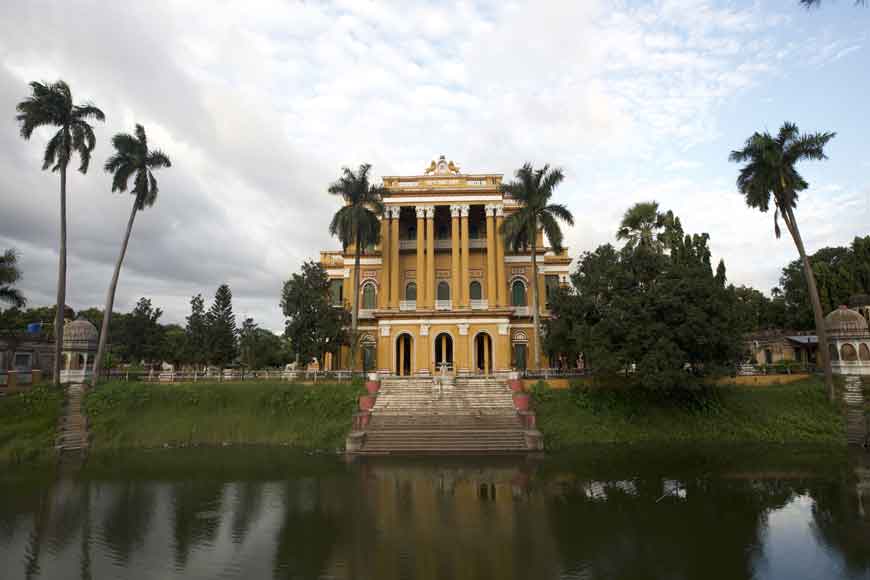 Royal Charm - Kathgola Palace
These apart, you must not miss Moti Jheel palace (where Siraj imprisoned his aunt Mehrunnisa for her links to the British), Nasipur Palace (built by Raja Kirtichand Bahadur, a businessman from Panipat who earned notoriety as a tax collector for the British), and Khosh Bagh (containing the graves of Nawab Alivardi Khan, his mother, Siraj-ud-Daulah and his wife Lutfannessa, among others).
Oh and before we forget, your trip would be incomplete without a visit to Kashimbazar, the port city which has more or less disappeared from the tourist map today. Located right at the heart of Baharampur, the royal palace of Maharaja Manindra Chandra Nandy is a truly majestic edifice, with a balcony supported by 100 decorated pillars and 50 arches bearing terracotta and lotus designs. Further north is Kashimbazar Chhoto Rajbari, and ten Shiva temples near Katiganga, a short connecting canal dug in 1788. Interestingly, Kashimbazar Kuthi will also go down in history as the workplace of Job Charnock, the apocryphal 'founder' of Kolkata, who worked there in 1658 as Vice Principal, at a salary of Rs 300. In 1756, Kashimbazar was conquered by Siraj.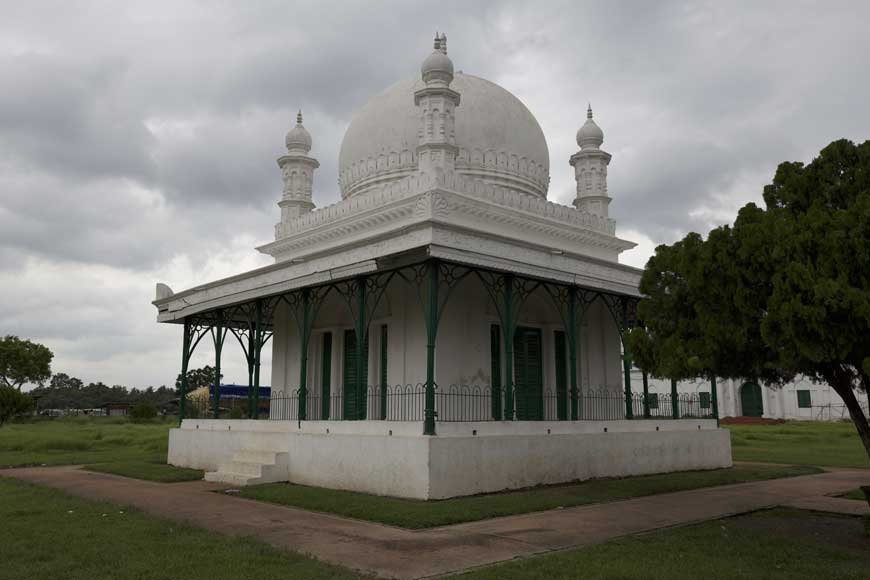 The tomb of Siraj-ud-Daulah
There are several other attractions such as Medina Masjid, Nizamat Imambara (possibly India's largest), and Jafraganj Cemetery.
For details, as well as for bookings at Bohor Tourism Property, do contact
West Bengal Tourism Development Corporation Ltd.
DG Block, Sector-II, Salt Lake
Kolkata 700091
Phone: (033) 2358 5189, Fax: 2359 8292
Email: visitwestbengal@yahoo.co.in, mdwbtdc@gmail.com, dgmrwbtdc@gmail.com
Story Tag:
Murshidabad, West Bengal Tourism