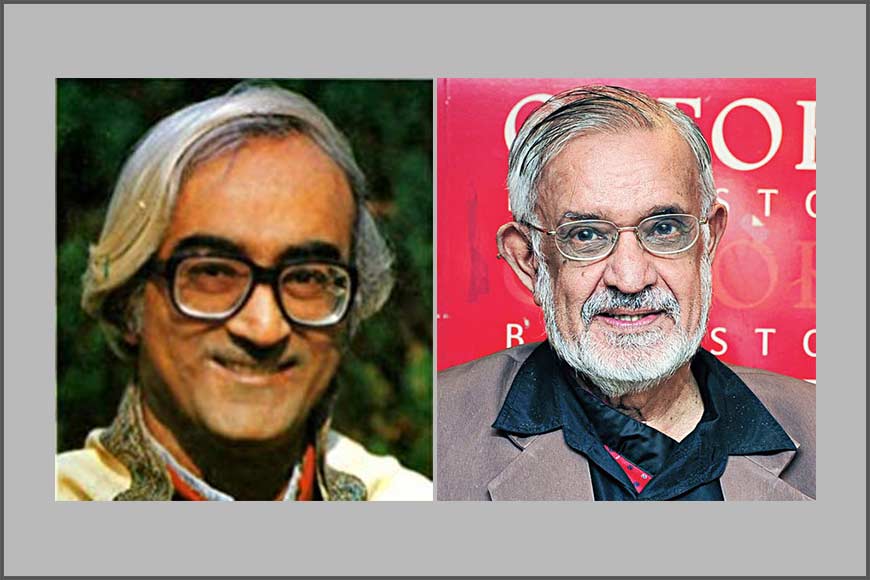 As all of us would agree, this has truly been an 'annus horribilis' (Latin for horrible year), the phrase Queen Elizabeth famously used to describe 1992, a year that saw the British royal family beset by a series of grave personal problems.
Well, 'annus horribilis' would describe 2020 perfectly. The year that has made Covid-19 a household name, has also snatched away some of our brightest stars, and we have helplessly watched them go. With the passing of sports journalist Kishore Bhimani on Thursday and elocutionist Pradip Ghosh today, Kolkata has contributed two more of its treasures to the grim procession.
At 81, Kishore Bhimani, who died of complications following a cerebral stroke, was officially the grand old man of Indian sports journalism. An internationally renowned journalist and broadcaster, educated at the London School of Economics and St Xavier's College, Kolkata, he was the editor and author of over a dozen books, including novels. Simply as a cricket journalist, he covered 157 Test matches and 203 one-dayers around the world. He also anchored a number of documentaries, including a five-part series for Channel 4 of London. Numerous Indian viewers remember him as the man who was commentating when Sunil Gavaskar reached the 10,000-run milestone in Test cricket at Ahmedabad's Sardar Patel Stadium.
On the other hand, vocal artist Pradip Ghosh (75) was far removed from the sporting arena. His forte was recitation, and the literary world. He was also, for a long time, joint director (information) of the state government's Information and Cultural Affairs department. According to family members, he had been suffering from asymptomatic Covid-19. Anyone who has ever heard him recite Kazi Nazrul Islam's poetry, or selected works of Tagore, will never forget his astonishingly mellifluous voice, crystal clear diction, and his unique manner of speaking with his mouth practically touching the microphone. One other thing that numerous admirers will remember is the way he would 'sketch' his name while giving an autograph, instead of writing it.
The two men may have been poles apart professionally, but they had a lot in common too. They represented two of Bengal's dearest passions - sports and literature. They embodied the cultural refinement and diversity that Kolkata is still justly famous for, and the cultural inclusiveness that has enabled the city to produce talents such as they. Both were eloquent, erudite speakers, who drew attention merely by the way they delivered their words. Both epitomised the politeness and grace that has been the hallmark of the Bengali 'bhadralok'. With their passing, Kolkata and Bengal are once again poorer, and the vacuum is unlikely to be filled soon.
Story Tag:
Pradip Ghosh, Kishore. Bhimani