World famous photographer Kounteya Sinha remembers Mother Teresa's Sainthood Day at Vatican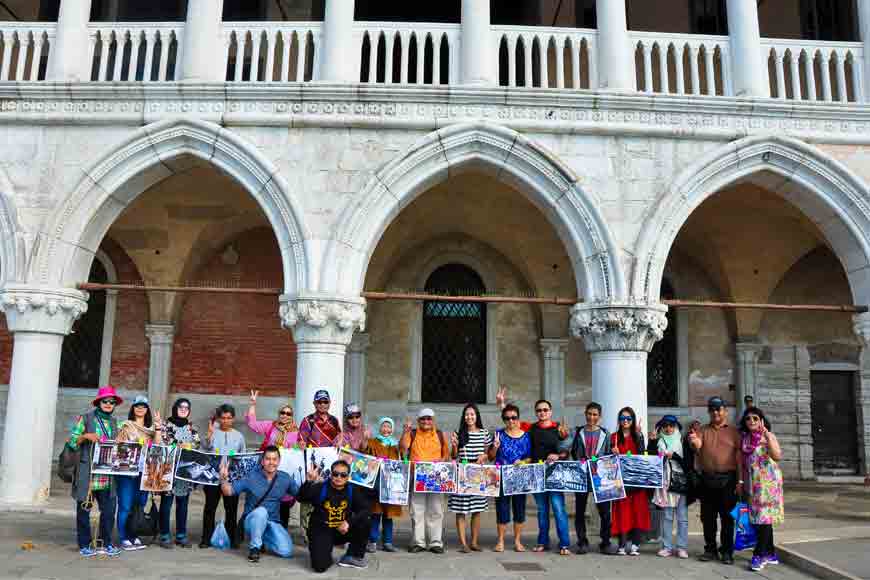 Sainthood project was my ode to my muse – Kolkata. I have lived away from home for over 17 years and when I returned to the city, I realised how much I had missed it – the sounds, smell, drama and warmth of it all.The Sainthood of Mother Teresa was as much a story of Kolkata as it was about her. She lived in and loved Kolkata – served it for over 45 years. The Vatican declared her a saint, but Kolkata anointed her decades back. She was one of the city's favourite icons and it is the city that gave Mother Teresa the recognition.
One day when I woke up, I wondered whether the thousands who come to Rome to witness this once in a lifetime moment know about Kolkata. Whether they would take the same pain and visit the city that Mother called home for over four decades. That's when Sainthood Project was born – a street exhibition of photographs of Kolkata – in all its glory for the world to see and plan their next trip.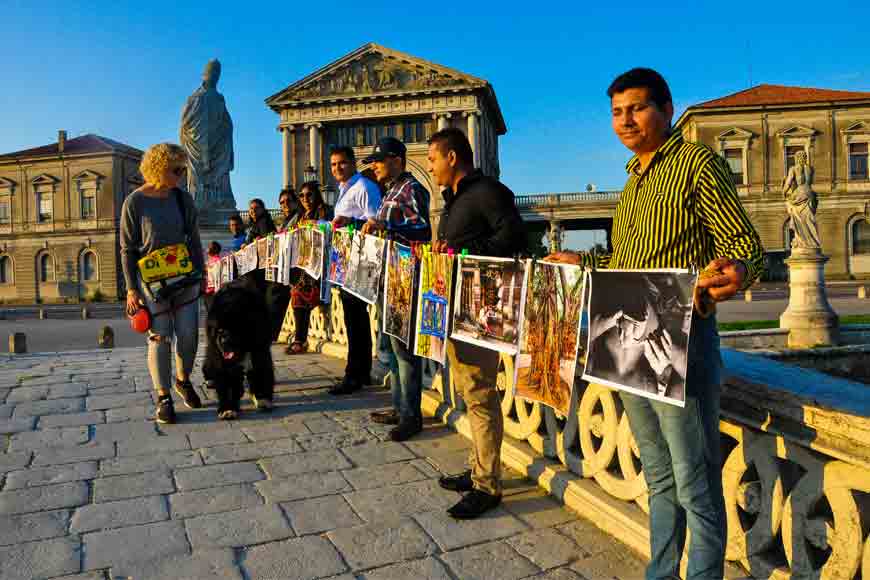 For example, I have travelled as far as Macedonia to trace her beginnings and place of birth. Go to Skopje in Macedonia where she was born and you will not see the madness or that much of reverence. Come to Kolkata and see how this city declared her a saint long time back. This is my way of doing a small thing for the city I so love. For me Kolkata isn't just about Victoria Memorial or the Howrah Bridge. Kolkata's real soul lies hidden in the narrow by-lanes, where a world exists within a world. The drama that plays out every day on Kolkata's streets, the buzz, the energy, the pandemonium of celebrations and debate, the creative DNA of its people, the mud idols that are more alive in the dingy rooms of Kumartuli, will fascinate the world beyond measure, once they know about it.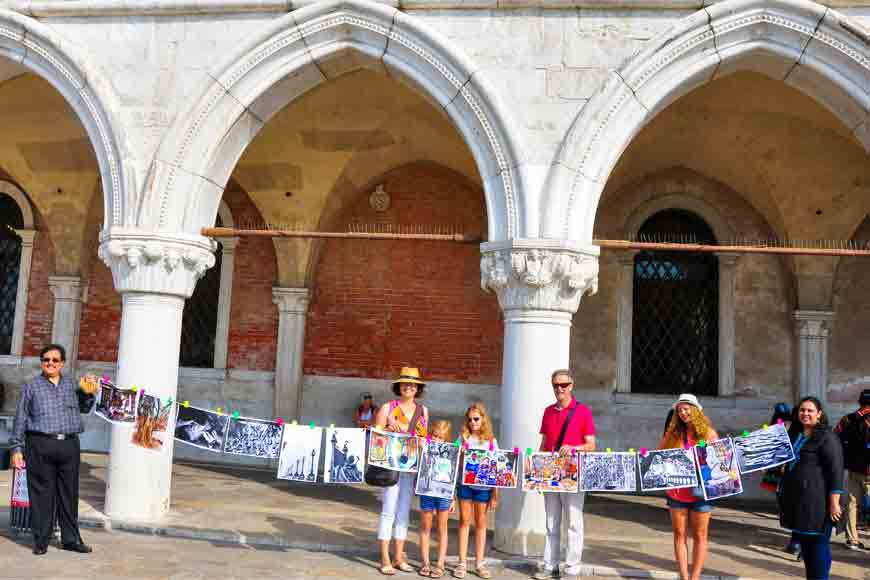 While in Rome, I stood spot after spot, showing people photographs of Kolkata. What has amazed me is the way Indians in Rome have reacted. Mickey Sehgal who runs one of Rome's most flourishing Indian restaurant – Maharaja, and wears India on his sleeve heard the idea and immediately said, "I will stand with you and make 400 samosas and distribute it to everyone who comes and sees photos of Kolkata." His son Kabir, daughter-in-law Divya, his brother Aloke, daughter Akriti all came together. That's the soul of India. They are our true ambassadors.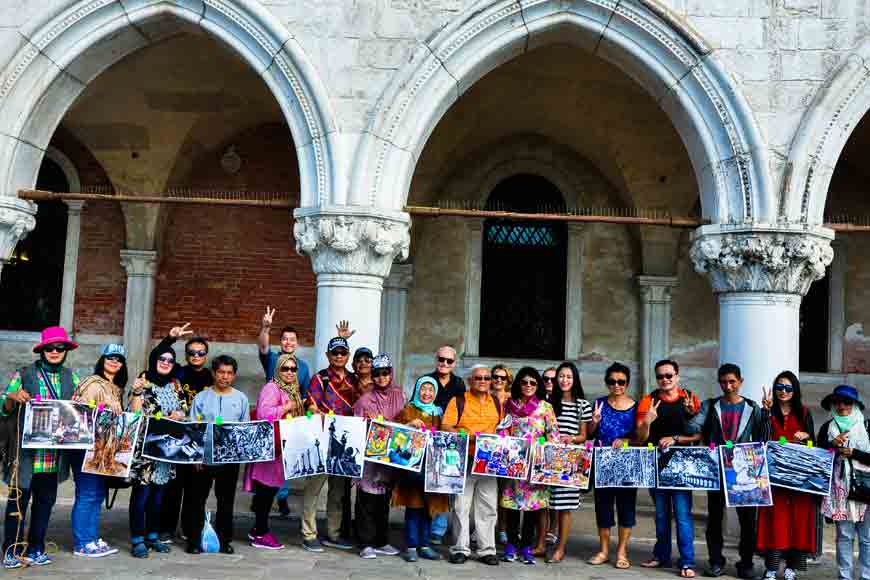 I stood on the streets of Rome for hours, showcasing photographs of Kolkata. I had picked 11 major spots, which became my open-air gallery for 12 straight days – Vatican City, the Trevi Fountain, Piazza Navona, Palantine Hill, Vatican Museum, Pantheon, Spanish Steps, Colosseum, St Peter's Basilica, Galleria Borghese and in front of the Roman Forum. I exhibited around 50 photographs of Kolkata, from Soul of Kolkata – people, places, instances that you won't find on a tourism brochure.
I want the world to come to Kolkata and feel it. Hear its heart beating and feel its embrace, warmer than a Mediterranean sun. I will do something like this again and again and again and every time it will be crowd funded. Love never was easy.
In Mother Teresa's words:
Not all of us can do great things. But we can do small things with great love.