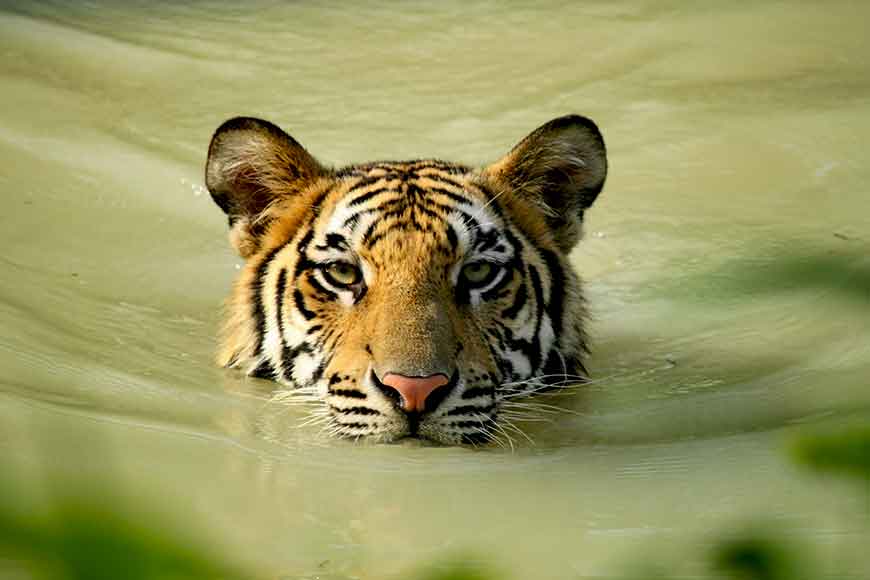 We might be losing out on the last and largest tiger stronghold of the world because of the change in climate and rising sea level. According to a recent UN report, the survival of tigers is in question because their natural habitat is being threatened by climate change and global warming. The Sundarbans which covers 4000 square miles of marshy land in West Bengal and Bangladesh is a home to the largest mangrove forests of the world with a rich eco-system.
The mangrove forests are home to Royal Bengal Tiger, which is an endangered species. According to the report in the Journal Science of The Total Environment by Australian and Bangladeshi researchers, 70 percent of the land is just a few feet above the sea level. The region will be subjected to grave changes in days to come. The warming planet will bring in changes which could be detrimental to the few hundred Bengal tigers living on this land. The study has come to an alarming conclusion which says that by 2070, the remaining tiger habitats in Bangladesh Sundarbans will be completely wiped out.
The research paper is based on climate scenarios developed by the Intergovernmental Panel on Climate Change for its simulation models. Previously, a similar study led by World Wide Fund for Nature had come to a prediction which said that rise of sea level of 11 inches could cause the number of tigers in the Sundarbans to dwindle by 96 percent within a span of few decades. The lead author of the new report on the Sundarbans, Sarif A. Mukul and his colleagues, looked for other factors apart from rising sea level that could lead to 5.4 percent to 11.3 percent of the projected habitat loss. According to the study, the changing vegetation and increase in extreme weather conditions could further reduce the population of tigers. The situation could worsen if there is a flood, cyclone or shortage of food in the area. Humans and tigers might come to a confrontation which could lead the tigers to stray outside the habitat in search of new land.

There are certain measures that have been taken for the protection of low-lying areas and the tigers. Crops that can endure the higher levels of salinity are being planted. Storm surge walls have been built by the government. Sediment redistribution has caused the height of some islands to rise. The tiger population would continue to shrink unless we come up with good conservation options.