Sheeter Roddur, enjoy winter sun on canvas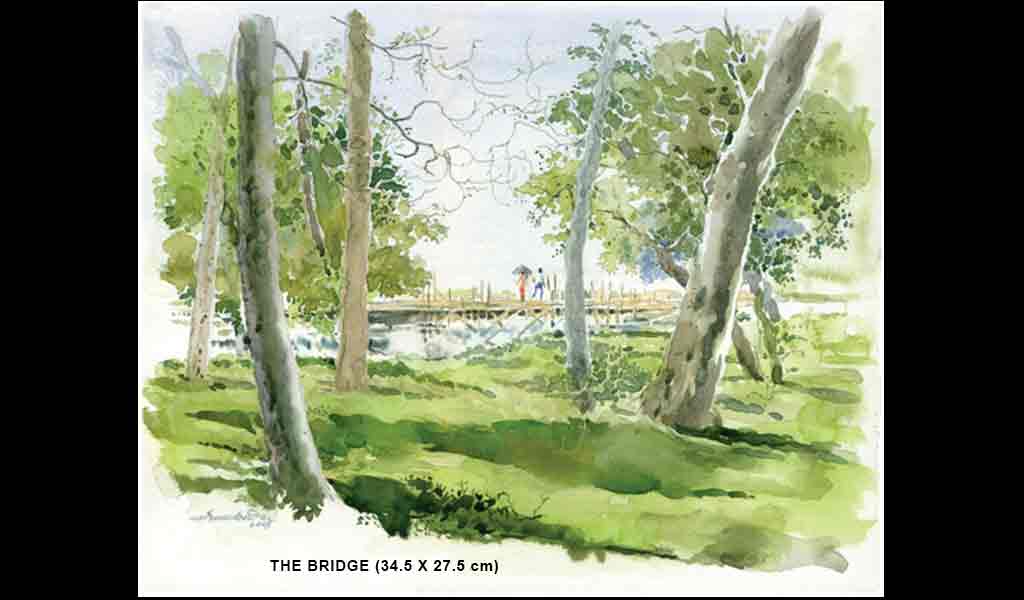 Sheeter Roddur: An art exhibition with a difference, where the winter sun plays along the canvas of three well-known artists of Bengal. Inaugurated at Academy of Fine Arts, on 2nd January, this exhibition features artists Nirmalendu Mandal, Manoj Pal and Swapan Chatterjee. The trio brings out their diverse styles and consolidates a harmony of nature in its broadest sense.
Nirmalendu's watercolour canvasesshowcase Bengal's landscapes and are refreshingly pleasing to the eye. They remind us of the works of old masters. While, Manoj'slove of Impressionism is very prominent in the four contemporary fiber-cast Head Sculpts and eight Digital Paintings he did on a Kindle Fire and Wacom Cintiq. Swapan, an exclusive watercolorist, displays ten paintings which depict various landscapes in and around Bengal. They demand notice too.