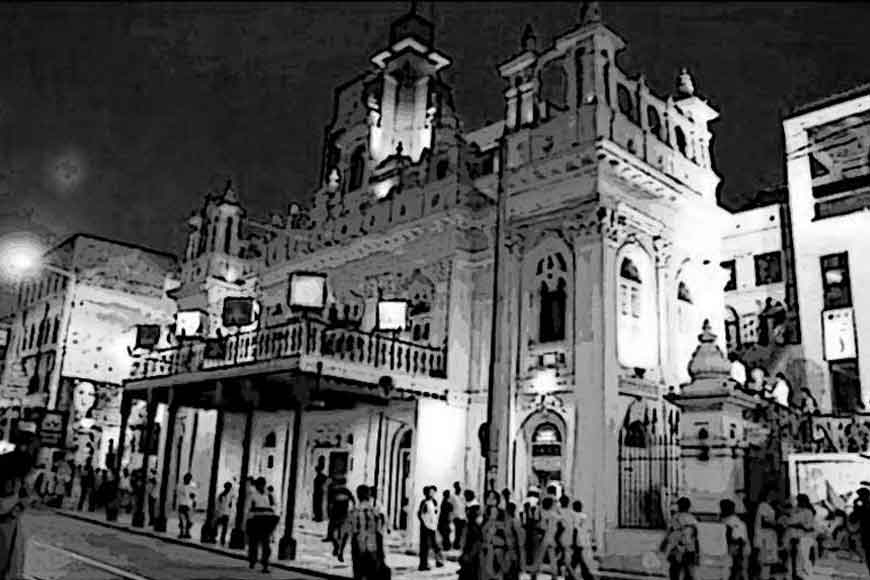 In 1883, Parsi businessman Jamshedji Framji Madan came to Kolkata. With a background in theatre, he was keen on switching over to the stage from his earlier business of army canteen supplies. By 1902, Madan had bought Corinthian Hall (renamed Corinthian Theatre), and was screening films on a field adjoining Town School, in north Kolkata. As his business grew and he took on contracts to build movie theatres in Kolkata's 'white town', he also built two theatres on the same piece of land where he was screening films - Cornwallis and Crown.
That was merely the beginning. Cornwallis, named after the street on which it stood, was the first movie theatre in north Kolkata. Gradually, the area around it began turning into a veritable 'theatre zone' as one by one, Mitra, Rupbani, Shree, Radha, Khanna, Darpana, Minar, Beena, Purnashree, Bidhushree, Talkie Show House, and Grace (converted from theatre auditorium to movie theatre) came up in the neighbourhood, and hall managers struggled to contain the huge crowds. In the end, the entire Hatibagan area came to be known as 'Cinema Para (neighbourhood in Bengali)'.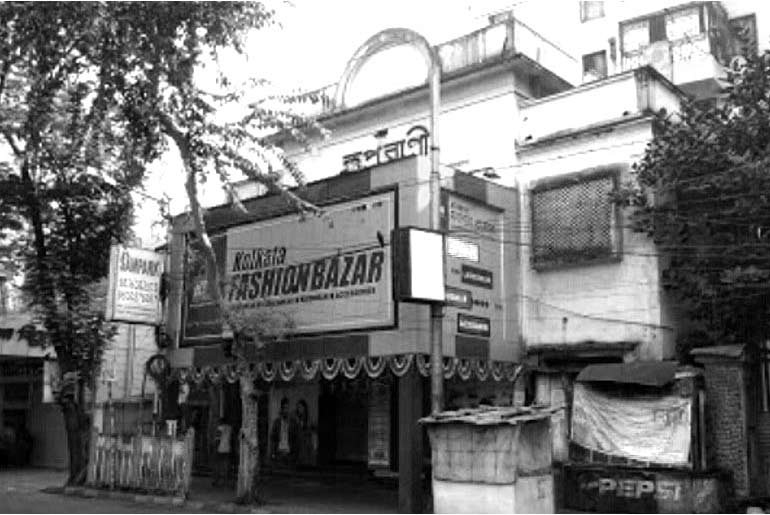 Rupbani
From morning until midnight, Hatibagan was a hub of showbiz glamour. The movie theatres were complemented by theatre auditoriums, where plays were staged every Thursday, Saturday, and Sunday, with double shows during the weekends. Hatibagan was almost a mini entertainment city by now. In 1919, borne along by the tide of super success, Madan's film company produced 'Bilwamangal', Bengal's first full-length feature film, directed by Jyotish Bandyopadhyay and released at the Cornwallis theatre.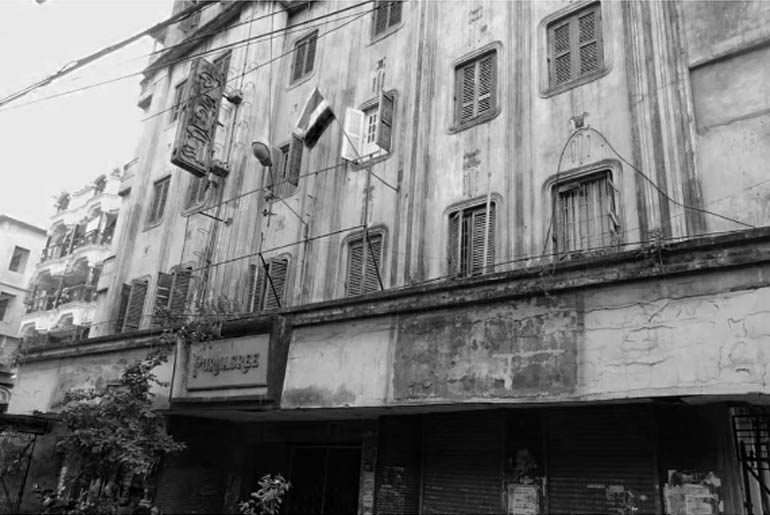 Purnashree
In 1935, Cornwallis became Uttara. Alongside it was Shree, which had started life as Crown. On April 25, 1931, it was Crown cinema that had hosted the premiere of 'Jamai Sasthi', the first Bengali talkie. Today, a garments store stands where the twin cinemas once did roaring business.

Inspired by Madan, locals began venturing into the film business, too. Among them was Anadi Basu, who set up Aurora Film Company, later Aurora Film Corporation. No less a personage than Rabindranath Tagore joined the club in the late 1920s, and his 'Notir Puja' went on the floor. It was he who gave Rupbani its name, even writing a poem of the same name to mark its opening on December 19, 1931. By then, Bengalis were not merely making movies, but also movie theatres. The most prominent among them was Rupbani, courtesy Screen Corporation Ltd. This was around the time when sound had come to Bengali cinema, and Rupbani became the first movie theatre with some form of air-conditioning, a well laid out garden, and its own parking arrangements. There were also restrooms for women, and as many as three lobbies.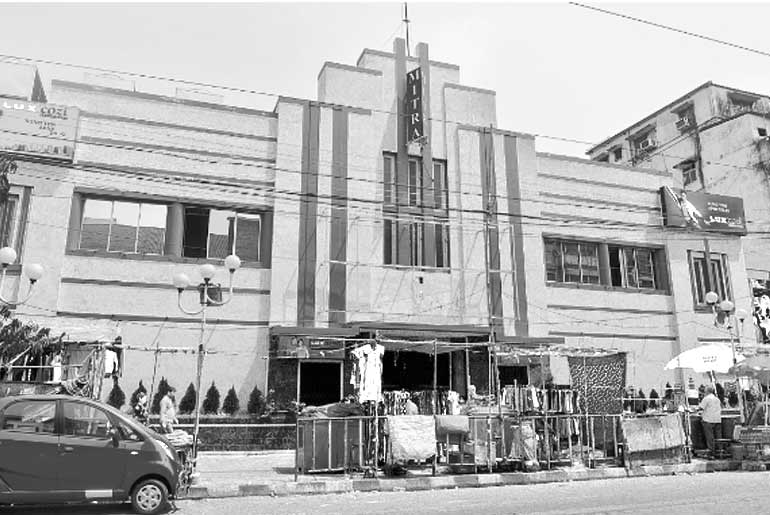 Mitra
Also in 1931, as B.N. Sircar was building his New Theatres Studio, India's freedom struggle was reaching its height. The previous year, New Theatres had come up with its very own movie theatre, Chitra, inaugurated by no less than Netaji Subhas Chandra Bose. In his speech on the occasion, Netaji had appealed to everyone associated with the industry to focus on Bengali films in particular, instead of some 'foreign language'. Renowned for its interior decor, Chitra became Mitra on April 15, 1963. The decor faded over the years, and in 2019, the curtain descended for the last time.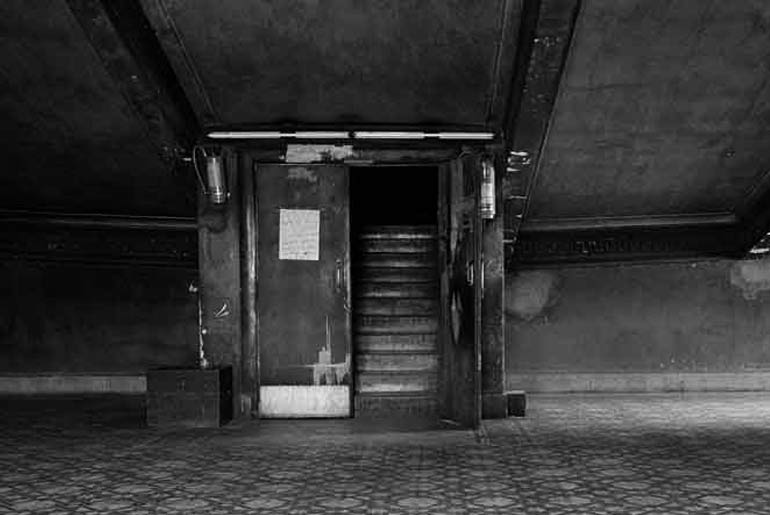 Talkie Show House
After Chhobighar and Bijoli in central and south Kolkata respectively, Haripada Pal came up with Minar cinema in north Kolkata. Neighbouring Radha cinema, yet another witness to Bengal's rich cinematic tradition, has now become a Big Bazaar outlet. Darpana, which screened Charlie Chaplin's 'City Lights' for its inaugural show, also screened Raj Kapoor's 'Ekdin Ratre', with Kapoor himself in attendance.