Anik Dutta's Aparajito is not just about Ray. A look at some of the other players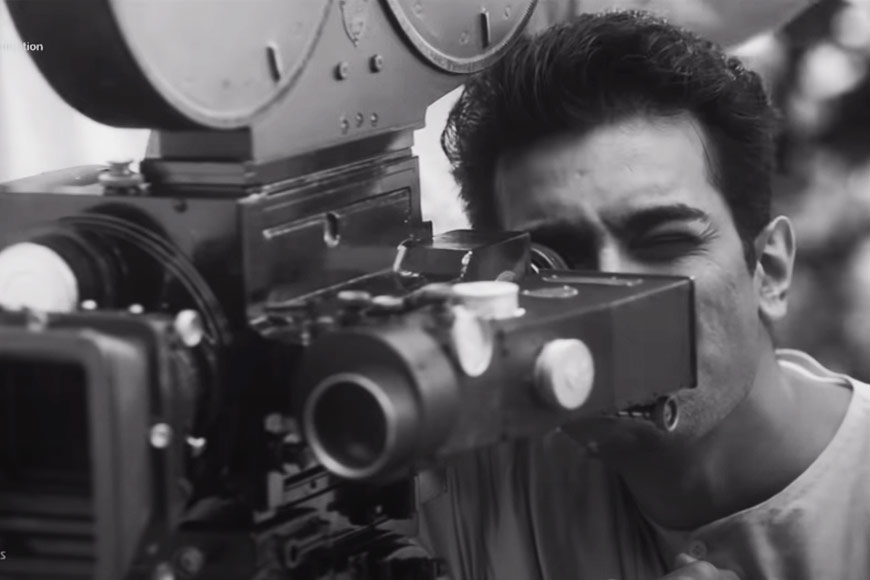 Filmmaker Anik Dutta's new film Aparajito - set for release on May 13 to mark Satyajit Ray's 102nd birthday - is a classic example of a creator blending with his creation, a reconstruction of the legendary filmmaker's journey with Pather Panchali the film.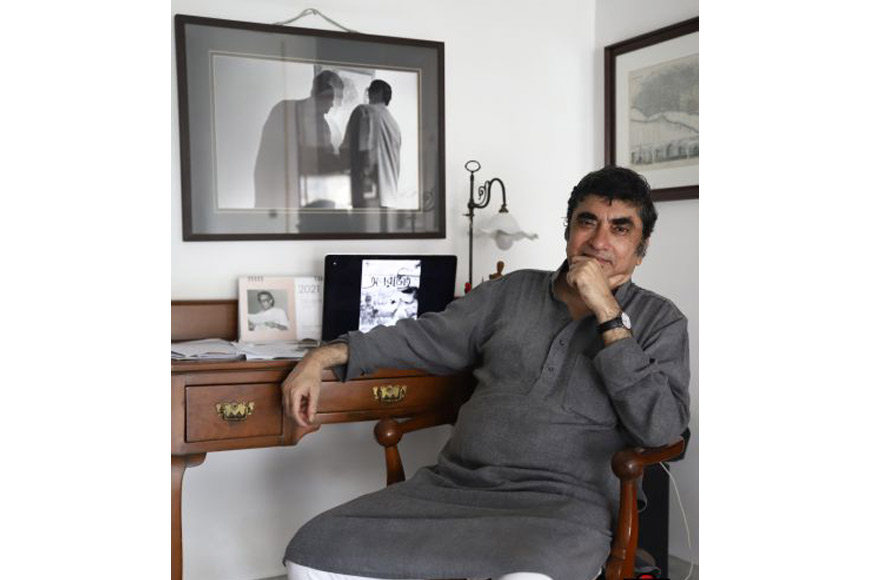 Anik Dutta-filmmaker
Dutta's film tells the story of young and determined filmmaker Aparajito Ray aka Apu (the name given to the protagonist of the novel Pather Panchali by its writer Bibhutibhushan Banerjee), who aspires to make his first film titled Pather Podaboli, and the difficult journey of overcoming all obstacles in his path.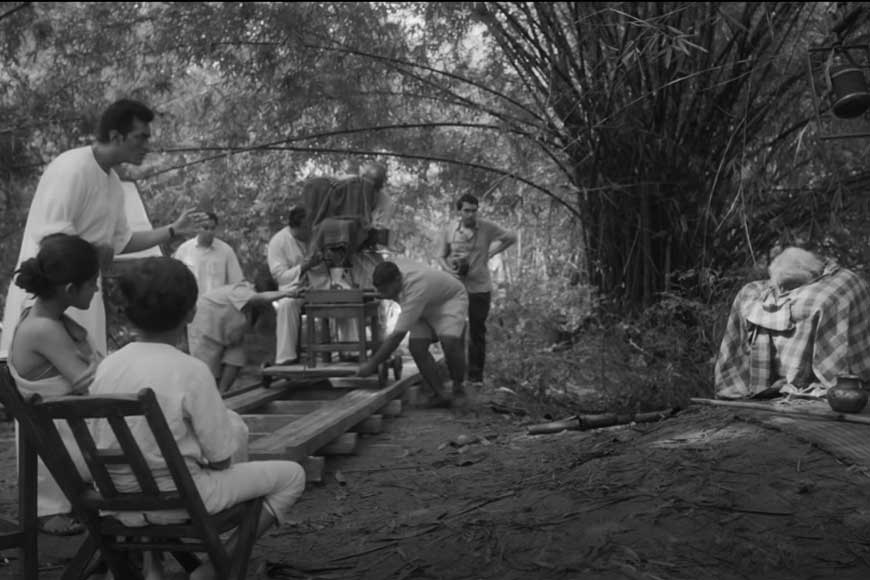 Quite naturally, this journey must include the many who ultimately made Satyajit Ray the filmmaker he was to become. Among these are several lesser known characters too. Manojendu Majumdar, for example, who becomes Manujendra Majumdar in Dutta's film. A founder-member of the Calcutta Film Society alongside the young Satyajit, he was also its first treasurer.
A big thanks to the captain Anik Dutta for making me a part of this homage to Ray. It was indeed a pleasure working with you Jeetu Kamal.
It is indeed a privilege to have my name on the title card of this masterpiece. (Second line)
Thanks Friends Communication #aparajito pic.twitter.com/N60osXcaji

— Professor Mahul Brahma (@mahulbrahma) April 23, 2022
Says academician, author, and actor Mahul Brahma, who plays Majumdar, "One fine day, I got a call saying Anik Dutta wanted to meet me for a project I knew was very close to his heart. I also knew of his love for Satyajit Ray, and this was to be my second project with him after Barunbabur Bandhu."
A huge amount of homework and a series of workshops followed. Brahma began researching his character with the help of old documents and videos of other members of CFS. Majumdar was not as widely written about as other prominent members of the society, so the research was not easy. The rigorous workshops helped Brahma come closer to the character he was playing.

Actor Debashis Roy, who is delighted at the release of the much-awaited film, says, "Being chosen to play a major character like Subir Mitra in the film was a blessing. The character is based on Subrata Mitra, the legendary cinematographer considered the father of Indian cinematography, and a role this historic is huge for any actor. Playing him was not easy, because Subir Mitra is a serious man, unlike me. I had to groom myself and copy Subrata Mitra's style and mannerisms during vigorous grooming sessions. Anik Dutta, Utsav Mukherjee and make-up artist Somnath Kundu's efforts converted me into this character."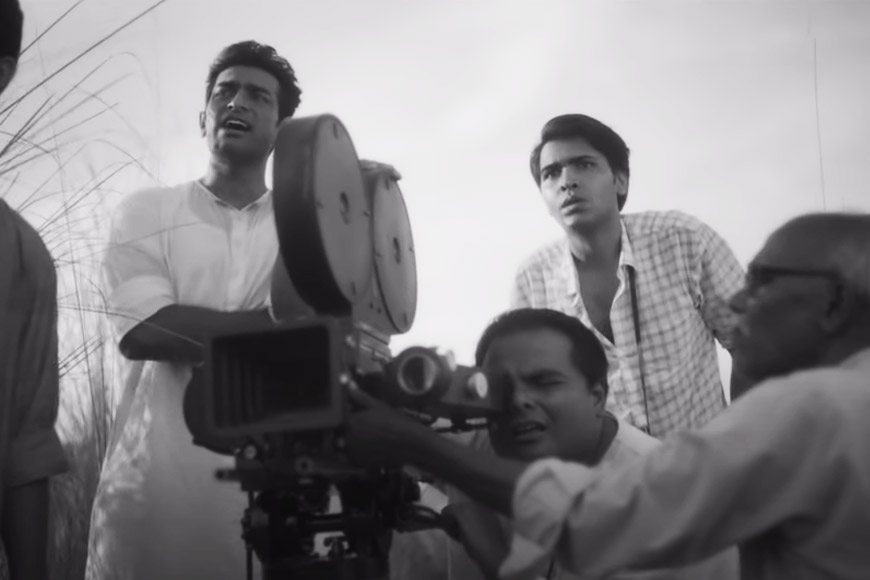 Another important role in the film is that of R.K. Gupta, inspired by the original character of Radha Prasad Gupta, yet another founder-member of CFS. Actor Nilanjan Datta told GB: "I was told by Anik Dutta that R.P. Gupta was a very knowledgeable person, and that the Calcutta Film Society was established in 1947 with Satyajit Ray, Chidananda Dasgupta, R.P. Gupta, and Harisadhan Dasgupta as its pillars. All these stalwarts had administrative acumen and were fluent in both Bengali and English." As a result, Datta had to focus extra hard on the dialogue, so that he did not falter on pronunciation.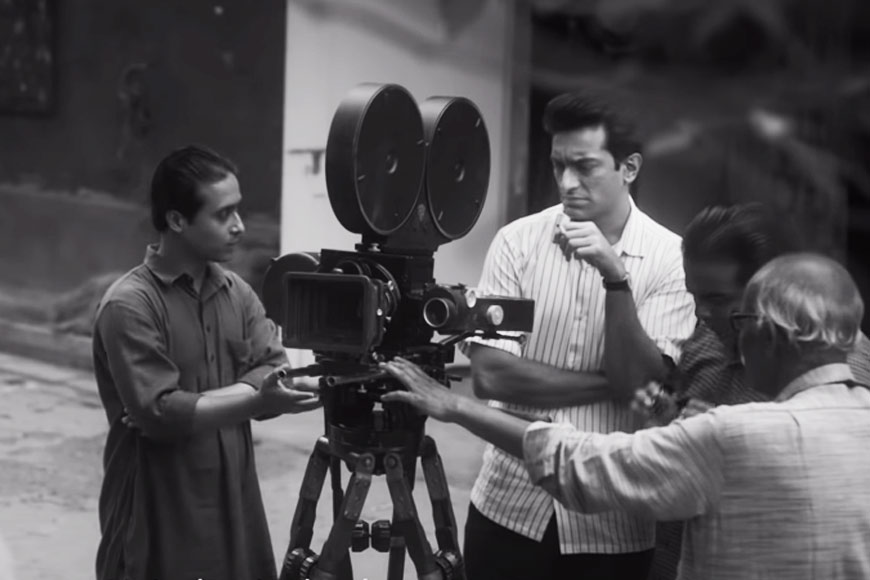 As for the experience of working with leading man Jeetu Kamal, who plays the great Ray himself, Datta says: "Working with Jeetu was like working with Satyajit Ray! The persona, the actions, the responses, the poise and of course, the uncanny physical resemblance. Enacting the scenes was like reliving history."