Balaka Ghosh's documentary on 'Death in The City' wins an international award: An exclusive GB chat with the filmmaker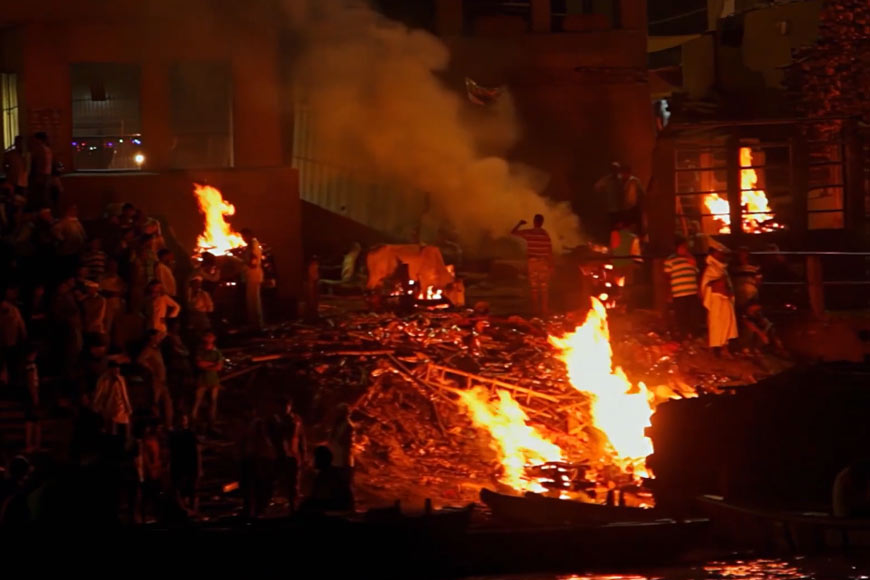 Balaka Ghosh, a girl from Kolkata, has bagged the award for Best Afterlife Research at the Life Beyond Life Film Festival (LBLFF) in Italy's Torino. This festival is unique as it focuses on eschatological themes. Life Beyond Life Film Festival is a unique platform that represents the issues related to the afterlife. The concept of death and its meaning can be spread easily through cinema as movies can uphold a different realm and captivate the viewers with the help of videos and images.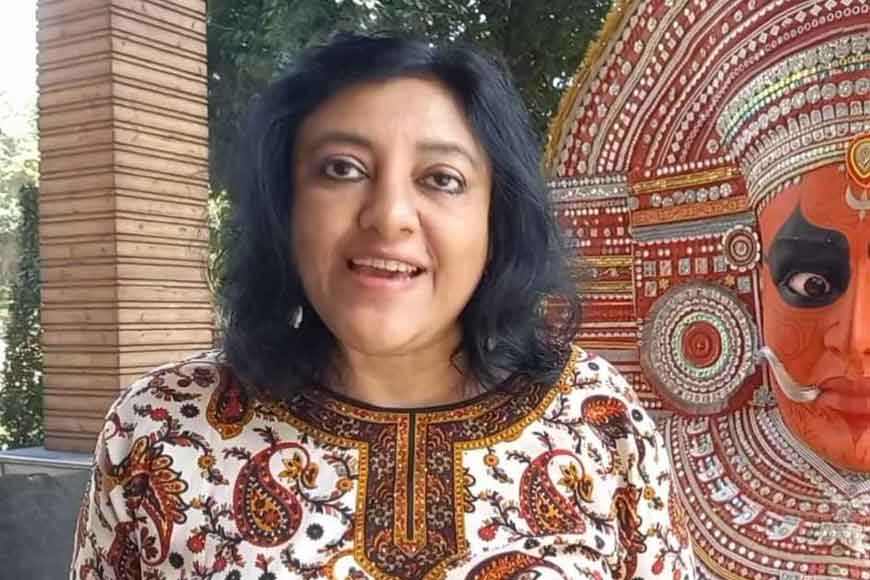 Balaka Ghosh
Ghosh's documentary, 'Death in the City' is focused on Varanasi, the place entangled with the idea of death, a place that relates death to freedom, a place where people dream of dying. It is a film in three movements: 'Spiritual, metaphysical, and experiential.' With legendary funeral pyres burning non-stop for over three millennia, situated on the Holy Ganga, 'the river of life', the sacred city of Varanasi is, for Hindus, the dream destination for death. It has been the revered death destination for Hindus since time immemorial, founded on the belief that dying in Varanasi, breaks the repeated cycle of rebirth, with the creator, taking the departed soul directly to heaven as he whispers the Tarak Mantra into their ear. The geography of this sacred Hindu seat is likened to that of Lord Shiva himself, outstretched along the Ganga, where only in Varanasi, the river flows northward.
Shot across four years, 2018 – 2021, 'Death in the City' is an intimate portrayal of 'The City of Life and Death,' its myriad communities who live and work in its ancient streets; including those waiting to die or those working with the dead, along with rare access to the death worshipping Aghori Saints. The most pressured crematorium in the world, Varanasi's relationship with death is at the same time auspicious, spiritual, and industrial. The runtime of the documentary is 1 hour and 12 minutes.
While speaking to GB, Balaka said: "The journey of this filmmaking was quite challenging for me. Since 2014, I was looking after my brother. He had a diabetic foot operation which had gone wrong and resulted in some problems. He is still suffering. My mother was bedridden after a brain operation, hence it was not possible for me to shoot for many years as most of my time was spent checking up on her by visiting her at the hospital every day. I took care of her when she was at home as well. My mother passed away at the end of 2017 and suddenly I felt a void as if everything fell apart and I had lost the purpose or motivation to live. Thoughts of death surrounded me and my will to live had faded. I am a spiritual person and wanted to explore the concept of death and the afterlife. That led me to Varanasi and I started exploring. I explored through my camera."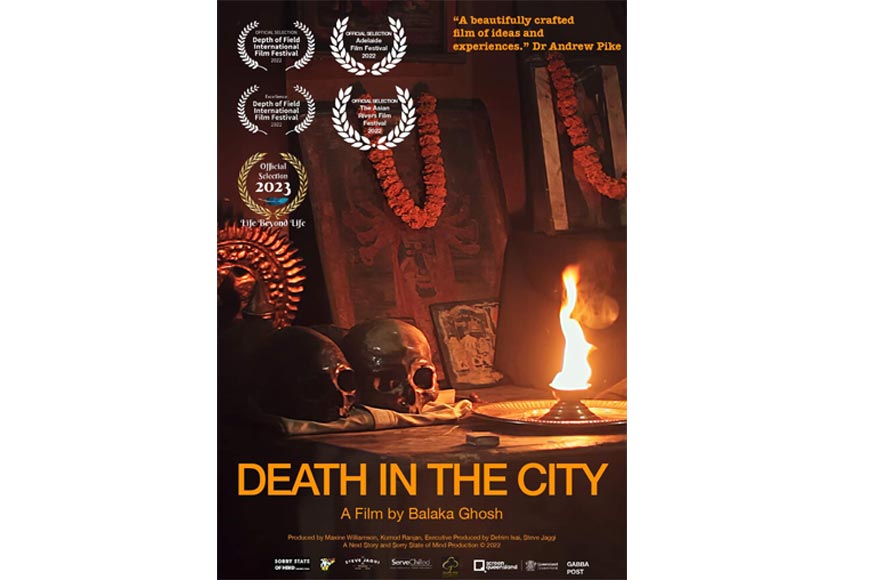 As a filmmaker, the camera helped Balaka in capturing her concepts. The idea that had started with darkness and uncertainty led her to a journey of exploration and gradually helped in seeing the light at the end of the tunnel. At the very beginning, the film was different, it was filled with uncertain ventures but when she finished it, it was worth everything.

Ghosh says: "I take time to shoot my documentaries. The previous film was shot in the desert at the India-Pakistan border. I was exploring new places and getting to know the people who live there. It took me five years as I take time to delve into the inner world of the people. I even allow them to open up spontaneously. Here, people did not have any reason to open in front of my camera, so I gave them time to know me, clear their doubts, and trust me. After that, what comes out of them is very different than just a plain interview." Death is one of the areas which is uncertain in every person's life. So, she approached the concept of death very personally as it is a feeling that she herself was going through.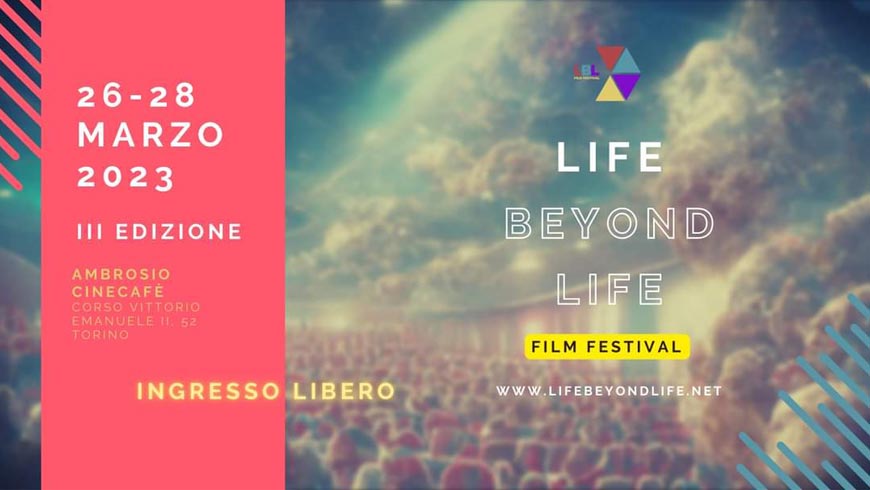 Being a woman and interacting with men in such remote places need courage. "I have been very spiritual and philosophical in my approach towards life. So, it was not difficult for me to deal with challenges like going to places and interacting with the yogis and all kinds of people. Of course, I was not alone but they have been very respectful and welcoming to me as I could discuss with them about their world. In fact, it is very rare for them to open up to someone, especially to a woman, yet I could achieve it because I approached them not as an outsider with curiosity but as someone going through similar, deep, dark feelings of her own which is why they opened up."
Ghosh's lens focus on the funeral pyres burning on the balconies and terrace of every house, the photographers who capture the pictures of death and ashes, and the sex workers who dance close to the pyres. She met and interviewed the people who belong to the Aghori Sect, who told her about their rites and rituals such as necrophilia and meditation around the dead bodies at the crematoriums along with the heavy use of alcohol and drugs. "Life has taught me to never be judgmental, but rather accept and respect everyone's beliefs and way of thinking, which is unique and varies. I have the patience to listen and try to understand the person in front of me. At Varanasi, that is what I did." No wonder Ghosh was allowed to witness the practices as well.
In the humdrum of life, we often forget such eschatological issues and do not pay enough attention to them. But on the other hand, with increasing age, people become curious about the possibilities of the afterlife. Death is an inevitable truth in all our lives. Balaka Ghosh found meaning in her own life through the exploration of death. Working around death is never easy and Ghosh has made it possible. And her film thus won an international award, making us proud again.