Band of four Bengali scientists bestowed with Bhatnagar Prize 2022 – GetBengal story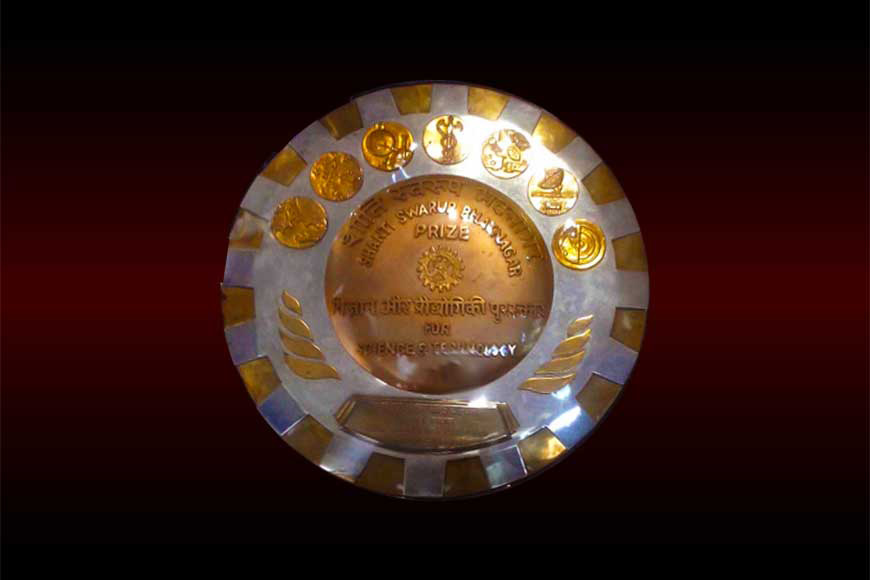 The Shanti Swarup Bhatnagar Prize for Science and Technology (SSB) is India's highest science award given annually by the Council of Scientific and Industrial Research (CSIR) for notable and outstanding research, applied or fundamental in seven scientific disciplines — biology, chemistry, mathematics, physics, medicine, engineering and earth, atmosphere, ocean and planetary sciences. Named after the founder Director of the Council of Scientific and Industrial Research, Shanti Swarup Bhatnagar, it is the most sought-after honour in multidisciplinary science in India that recognizes outstanding work by researchers under the age of 45, in the field of science and technology. Traditionally, the Bhatnagar Prizes are announced on September 26, the Foundation Day of CSIR but last year the ceremony was postponed and this year, the Shanti Swarup Bhatnagar Awards for 2022 were declared recently and 12 young scientists from all over the country were selected for the coveted prize.
This year, four Bengali scientists have brought laurels for the state and made it to the top slot. At a time when students are feeling insecure and confused as they witness the education field turning into a political battleground, the journey of these top-notch scientists who have studied in schools and colleges in Bengal, is sure to inspire other aspiring scientists from the state to continue their work to achieve their goal with confidence. This year's Bhatnagar prize winners from the state include Debabrata Maiti, Anindya Das, Deepyaan Gangopadhyay and Basudev Dasgupta.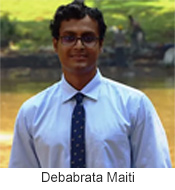 IIT Bombay's Professor Debbrata Maiti received the Bhatnagar Prize in Chemistry this year. His main research studies are on the chemical bonding between carbon and hydrogen atoms. Maiti hails from East Midnapore district and studied at Srirampur Agricultural High School, Tamluk till Class XII. He shifted to Ramakrishna Mission Vidyamandir, Belur, for his graduation and completed his B.Sc in 2001. He received his M.Sc in 2003 from the Indian Institute of Technology (IIT), Bombay under the supervision of Professor G.K. Lahiri. He went to Johns Hopkins University and completed his Ph.D under the supervision of KD Carlin in 2008. He then moved to Massachusetts Institute of Technology (MIT) for the next two years to complete his post-doctoral research and then back to India.
Once back in the country, Maiti joined his alma mater as teacher. He has been teaching at IIT Bombay since December 2010. Maiti's research interests include development of transition-metal mediated reactions and bio-inspired catalysis. He has been the recipient of several prestigious awards, including the NASI Young Scientist Platinum Jubilee Award (2013), IAS-Young Associate (2013), IIT Bombay-IRCC Young Scientist Award (2013), Thieme Chemistry Journal Award (2013), CRSI Young Scientist Award (2014), AVRA Young Scientist Award (2014), ISCB Young Scientist Award (2014), INSA-Young Scientist Award (2014) and the Shanti Swaroop Bhatnagar Prize (2022).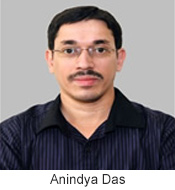 Dr. Anindya Das, winner of this year's Bhatnagar Prize for his research in Physics, studied at Ramakrishna Vidyamandir in Belur. In fact, Das and Maity were batch mates at Belur Vidyamandir. He passed his B.Sc in Physics from Calcutta University at the beginning of this century and then moved to Bangalore and joined the Indian Institute of Science (ISC). He completed his MSc and started working as a research scholar. After obtaining his PhD, he did his post-doctorate from 2004 to 2009 from the institute. Recipient of the Dr. Anil Kumar Award for the best PhD thesis, his research interests include semiconductor nano-tubes on the one hand, and zero-dimensional quantum dots on the other. He has also worked on two-dimensional and three-dimensional topological insulators. Incidentally, Das has obtained patents for creating unique nano-tube. He received a fellowship from the Wiseman Institute from 2009 to 2012 and was honored with BRNS Young Scientist Award in 2014. Das is currently working as Associate Professor and Principal Investigator of IISC's Quantum Transport Laboratory, Department of Physics, Indian Institute of Science. This year's Shanti Swaroop Bhatnagar Prize adds another feather on his hat.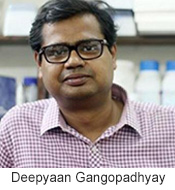 Physician-researcher Dr Deepyaan Gangopadhyay, an ex-student of Rahara Ramakrishna Mission School and later Calcutta Medical College and Hospital, is the third recipient of Bhatnagar Prize 2022 in the medical science category. A native of Khardah, Gangopadhyay is an alumnus of Calcutta Medical College and Hospital. After obtaining his MBBS degree from Calcutta Medical College and PhD in Biotechnology from CSIR-Indian Institute of Chemical Biology, Jadavpur, Gangopadhyay went abroad for his second PhD in immunology from the M.D. Anderson Cancer Research Center at the University of Texas. He followed this up with a post doctorate degree from Columbia University and came back in 2013. After his return, he set up his own independent laboratory to carry on his research work on the very basics of medical science, keeping himself at bay from the lure of clinical practice, which is far more commercially viable.

Gangopadhyay's enduring research on immunology has yielded rich dividends and he already has three patents under his belt. His research interests include autoimmune diseases, metabolic disorders (which lead to diseases such as diabetes), dendritic cell biology, Covid-19 and the gut microbiome. He has been honoured with the Shanti Swaroop Bhatnagar Award for his research on auto-immunity and metaflammation (Metainflammation is defined as a chronic low-grade inflammatory state induced by alterations in metabolism) and Covid in epidemic phase, along with creating lab-infrastructure for cutting-edge research in immunology. A section of the education and health circles claim that after 1985, no Bengali working in Bengal has received the Bhatnagar Award in the field of medicine.
Joline Godfrey, founder and CEO of Independent Means, Inc., a leading provider of financial education for families once said, "All work and no play doesn't just make Jill and Jack dull, it kills the potential of discovery, mastery, and openness to change and flexibility and it hinders innovation and invention." From painting to punching to singing on mastering a musical instrument, the hobbies that scientists pursue offer a vital escape from the laborious life of the lab. Albert Einstein mastered the violin. Richard Feynman banged bongos. Following in the tradition of multi-talented physicists, Federica Bianco likes to take a break from her research to punch people in the face. Bianco is an avid boxer who is also an astrophysicist at New York University.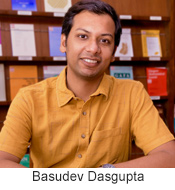 Professor Basudeb Dasgupta, a theoretical physicist at the Tata Institute of Fundamental Research (TIFR) in Mumbai, would certainly vouchsafe this. Apart from his academic research and teaching post, Dasgupta has several other interests. He is a voracious reader, a foodie, a globetrotter, a photographer and dabbles with art. He loves to paint on acrylic and he often uploads his photographs and paintings on his website.
Dasgupta did his graduation in Physics at Jadavpur University, then moved to Mumbai for his post graduation, and later obtained his doctorate degree from TIFR. He worked at the Max Planck Institute for Physics, at Ohio State University and at the International Centre for Theoretical Physics in the past. At present, he is Associate Professor at the Tata Institute of Fundamental Research, Mumbai and the Head of a Max Planck Partner-group on Astroparticle Physics at TIFR. His research is at the interface of particle physics, cosmology, and astrophysics - aimed at understanding how the laws of subatomic physics shape the Universe at large. Professor Dasgupta has published extensively on this subject, specialising in neutrino physics and dark matter. He is a regular speaker at major international conferences, and explaining complex scientific issues in a bare-bones non-technical manner is one of his driving passions. Dasgupta has won national and international recognition for his work, notably the ICTP Prize in 2019. He serves on the editorial board of the European Physical Journal. Dasgupta's forte is theoretical physics and his central research interests are neutrinos and dark matter.
A study published in 2008 found that Nobel Prize winners were more likely than other scientists or members of the public to have long-standing hobbies. Dasgupta winning the Bhatnagar Prize validates that scientific research and leisure pursuits can coexist.