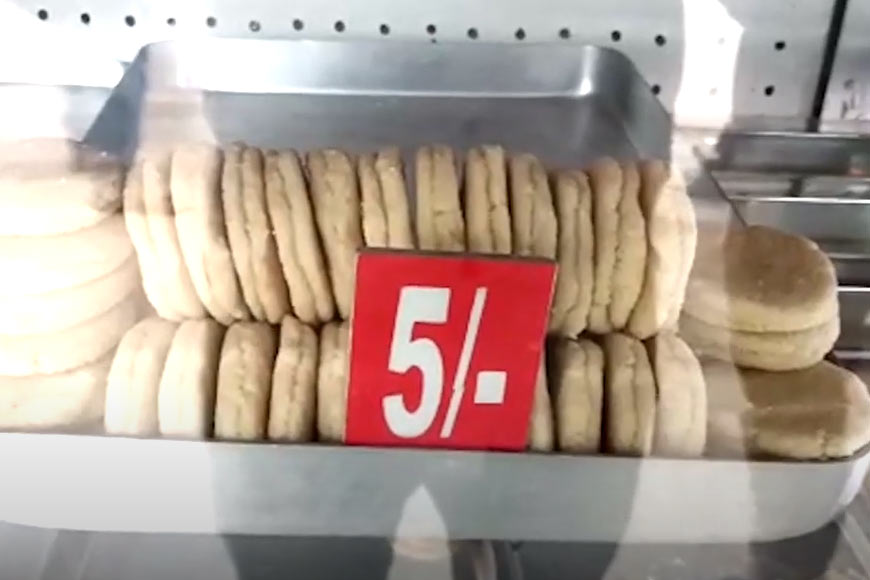 In the Kaliachak block of Malda stands an ancient town called Bangitola with a history of more than a century. And in this very village-town is the famous Muktakeshi temple lined with rows of age-old shops that sell a special sweet known as Monda. It is a simple sweet, made of chhena, sugar and kheer. But the art of making it is unique and so is the mind blowing taste, even though the traditional sweet makers are fast vanishing, making way for modern sweets. These Mondas were first made to cater to the temple crowd and to devotees who gave these cheap yet delicious Mondas to the Goddess.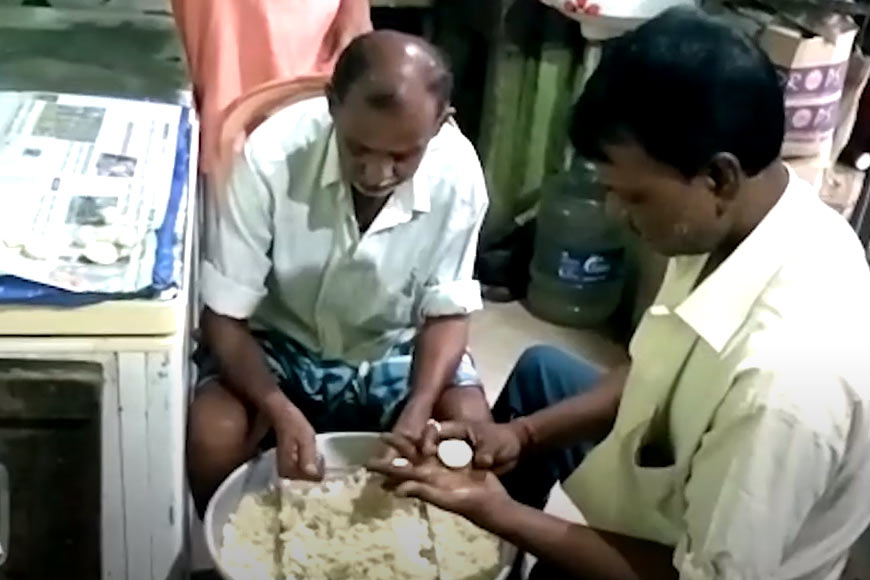 It is believed that a moyra named Indubhushan Jha first started making these sweets around 80 years ago. His aim was to pray to the Goddess with these specially made sweets. Bangitola was once upon a time famous for its Maithili culture and language and even today during the famous Muktakeshi Kali Puja, out of the 100 dalas offered to the Goddess, atleast 90 contain the Monda as per tradition. This sweet had found place in Bengali literature too. In Jayanta Joardar's novel, one finds mention of this sweet and how a family waits to get the prasad of Bangitola's Monda but the person carrying it dies in an accident. In later years, even in short stories of Amar Mitra and Abhijit Sen, this sweet has been mentioned.

However, the present looks bleak as the price of Monda is kept low, yet the price of kheer and other dairy ingredients used in making of this sweet has gone high. Prasanna Saha in his late 60s who has been making this sweet, handed down from his forefathers feel it is very difficult to keep up with the costs and Bangitola's Monda has literally turned into a local temple sweet now. Also it fails to compete with the coloured and varied sweets doing the rounds in the market. Saha is not hopeful at all as even his son is not interested to make this Monda anymore.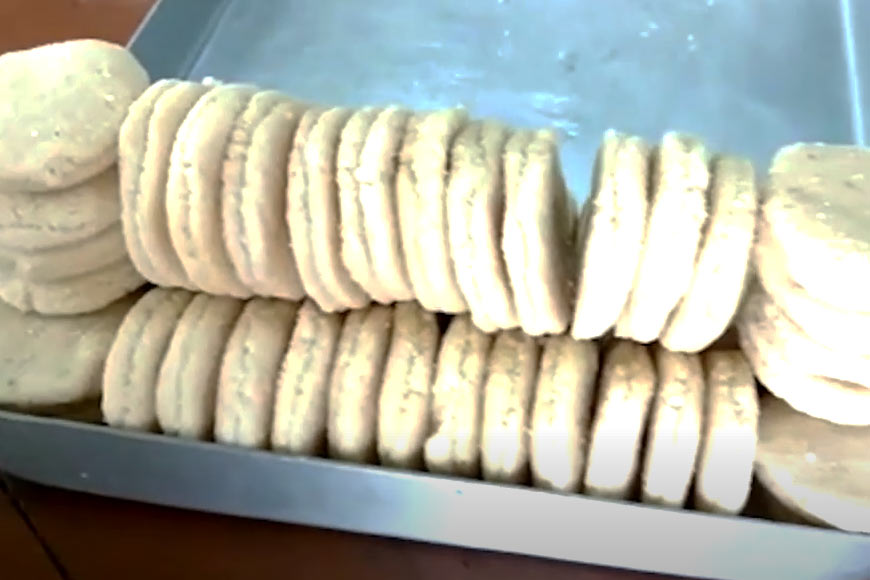 Yet, the Monda was so famous, that once upon a time it was even given at many other Kali temples too across Gaur Bangla. One such mention is found in 'Five Sisters' Kali Puja' of English Bazar. Some historians believe Monda might not have been discovered in Bangitola first, rather it was a sweet of English Bazar. Being a popular heritage sweet, one can only expect that the sweet will not disappear into oblivion.