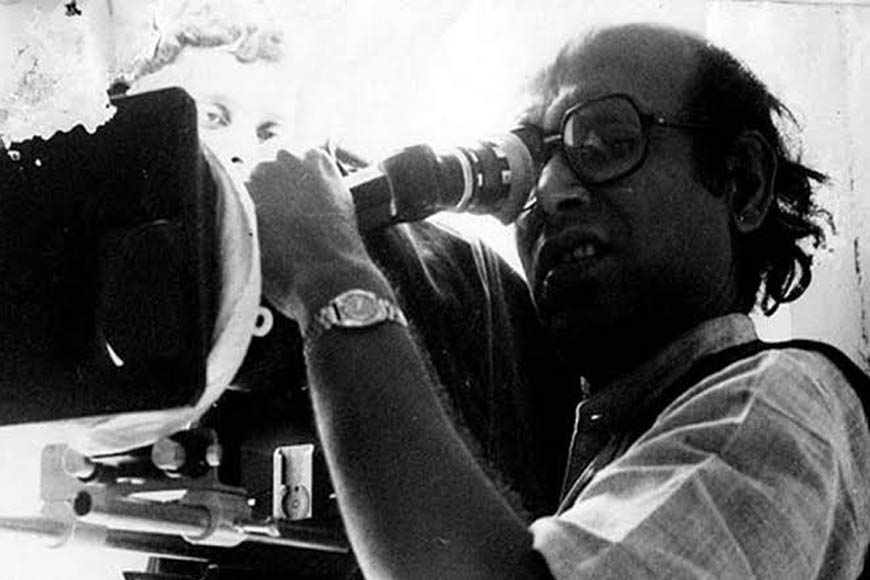 He had left us on 10th June. Internationally acclaimed ace director Buddhadeb Dasgupta's demise undoubtedly created a void in the world of cinema, the last of the doyens of Bengal's filmmaking circuit perhaps. To remember this day, Sohini Dasgupta, wife of Buddhadeb Dasgupta on behalf of 'Buddhadeb Dasgupta Memorial Trust' in collaboration with SRFTI held an evening of movie and poetry.
Sohini Dasgupta said: "It is unfathomable how one whole year I spent without interacting with Buddha da. Buddhadeb Dasgupta was a person who created a memory for every life he touched. He was not only a remarkable director known for his award-winning films but an outstanding human being." Joining Sohini was Ashoke Viswanathan, Dean of SRFTI and internationally acclaimed film-maker who added, "Buddhadeb Dasgupta was one of the first faculty of SRFTI heading the department of direction, but he was the Chairperson who also operated the director department. He had a keen sense of history and many of the innovations that have made SRFTI distinct can be attributed to Buddhadeb Dasgupta who is still with us I feel in spirit. He would often come here and interact even when he was not well."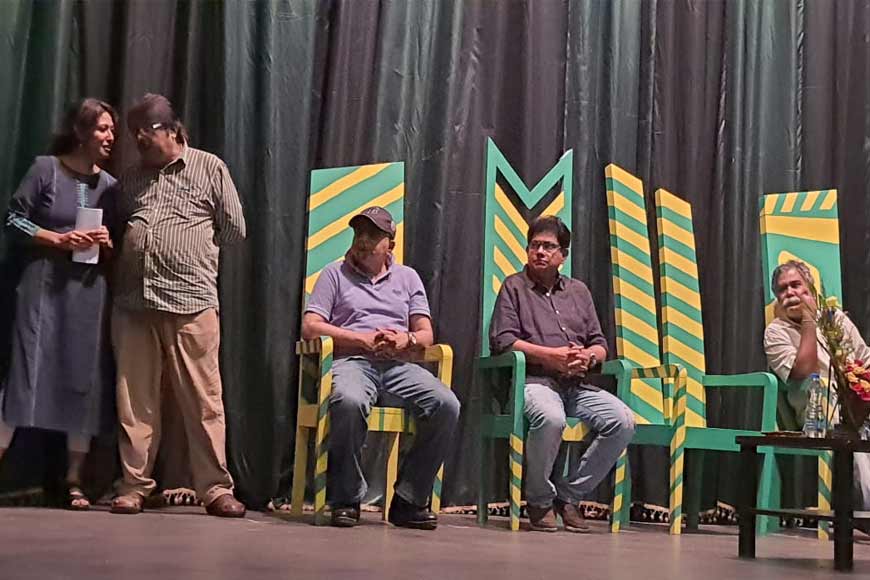 Though Dasgupta's health was deteriorating, he went on making films like 'Urrojahaj.' He had created a unique gesture in art form by making masterpiece films like Bag Bahadur, Lal Darja, Charachar, Mondo Meyer Upakhyan, Kaalpurush and Uttara. In every film he left a signature style of his own. Take for example Uttara --- a hyperlinked film, it is a hydra-headed polyphonic presentation in which there is a juxtaposition of several narrative and truly a post-modern film where the grand narrative highlights the world of the rational man in comparison with the world of the dwarfs. The film is an experience where a new world is created by Buddhadeb Dasgupta -- a world where there is an alternative dream, pain, pathos but to remember to strive, to seek, to find but not to yield.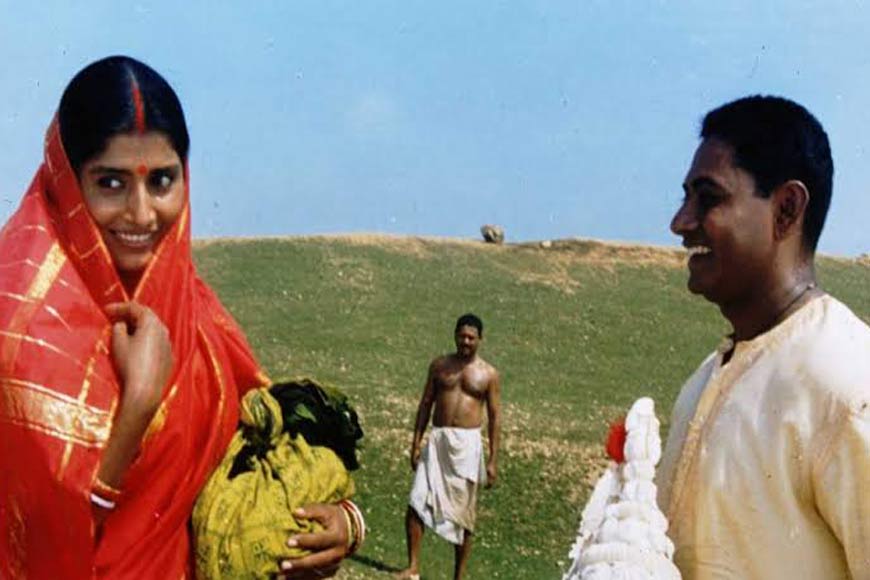 The audience got a taste of Dasgupta's film Uttara that was screened. The film was meant to shatter the forces of intolerance and evil. It is an adaptation of Samaresh Basu's story Uratiya. In the movie Dasgupta creates a world of his own where it becomes more than a story of intolerance and brutality, a film on innocence and simplicity. Rabiranjan Maitra, editor of the film said he had the opportunity to work with Buddhadeb Dasgupta in three feature films and four of his documentaries. He fondly remembered Dasgupta saying he was an outsider introduced by Biplab Roy Choudhury and Buddhadeb da allowed him to create a distinctive sound by using paints and brushes for a documentary on Ganesh Pyne. He did it successfully and Buddhadeb Dasgupta was very impressed and then Uttara was his first film with the director which went on to win one of the most prestigious awards in the Venice Film Festival and later other awards which makes him proud even today. He still reminiscences the "timeless time that both of them spent working together, discussing world cinema and listening to poetry written by Buddha da."

Renowned actress Jaya Seal Ghosh, the main protagonist of the film said: "Buddhadeb Dasgupta was very special to me. I would say he was my mentor. When he called me, I was shooting in Hyderabad for a Hindi film and I consulted Naseeruddin Shah asking for his advice. He said it's only by working with directors like Buddhadeb Dasgupta, that I will understand what film acting is all about. I immediately took a flight and met him and without an audition, he selected me as his main lead character named Uttara. While working with the team, I understood the concept of magic light. What he gave me in return as an artist was a beautiful thought process of the art form. His philosophy of work taught me the quality of work I should pursue for, his devotion towards work is something one should comprehend. He gave everyone a lot of space. In this process, I was able to cultivate myself and he always said in situations you don't act you always behave. For Buddhadeb Dasgupta every character was important and he paid keen attention to each one. That is what made his films so diverse, he created a huge canvas which is unique in its form."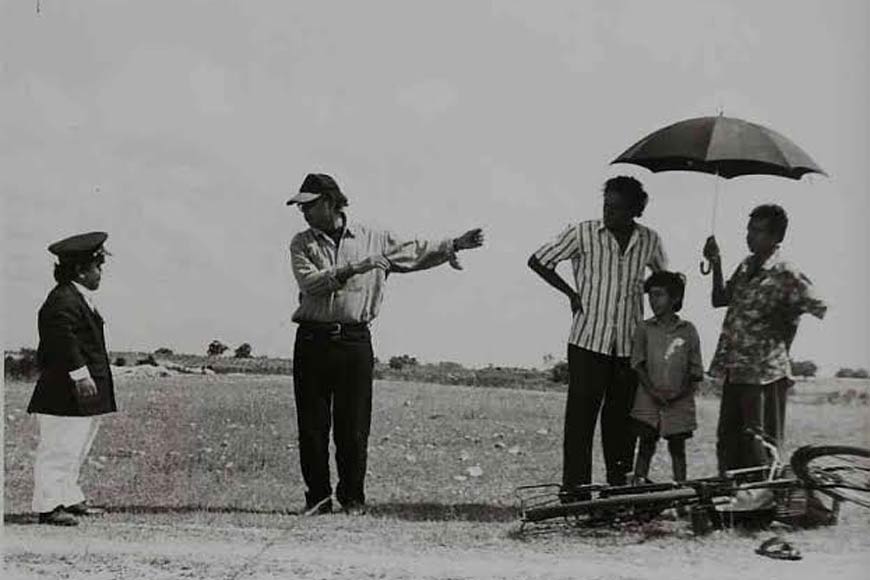 Eminent actor Sankar Chakraborty was also present at the meet. He had played the role of a wrestler named Balaram and worked with Buddhadeb Dasgupta in three of his films, 'Charachar' 'Uttara' and later 'Janala'. He still regrets that the film was released for only a week in Kolkata and people didn't get the opportunity to see the movie. Asim Bose, cinematographer of Uttara said: "When the script was given to me, I comprehended its potential and tried to imbibe each scene within me. The director gave me ample independence and space to think and rethink ,do and re-do every scene. The only concept he told me to remember was that nature in the background must look beautiful among which humans are struggling. I kept that in mind for which each scene today looks like a picture postcard. His poetic nature is reflected in the entire movie. I still believe he is with us as Buddha da was not just a terrific filmmaker, but a great human being too."
Sohini Dasgupta has set up the Buddhadeb Dasgupta Memorial Trust, a charitable trust committed to making art a household practice, to reach out every nook and corner, every town and every village. To people who never got the opportunity to study in a school, to the children of correctional homes, to the women in a brothel, and LGBTQ activists. The trust members believe that art empowers one with the truth and passion as well as gives the language to express. Art imbibes beauty, love and empathy. It helps one to dream and the Trust has quite a few projects in shaping that will be initiated, catering to the philosophy of Buddhadeb Dasgupta.