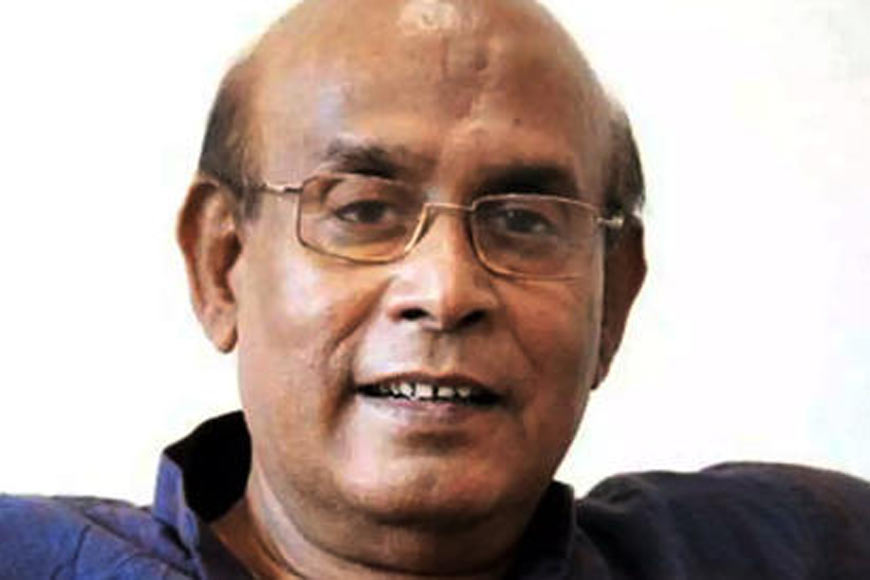 Buddhadeb Dasgupta will perhaps remain the most awarded and least screened Bengali filmmaker post the Ray-Sen-Ghatak era. Which is a tragedy for one of India's most outstanding filmmakers, who acquired international fame for the lyrical quality of his work across three decades.
He began with films inspired mainly from Bengali literature, which had a subtle but strong political stance, if you looked closely enough. Slowly, he evolved into an independent filmmaker who worked and lived on his own terms and explored his own way of conceiving and giving birth to films that no longer relied on published literature.
Dasgupta discovered quite early the intricacies of characterisation and vitality in the novels of the three Bandopadhyays – Bibhutibhusan (1899-1950), Tarasankar (1898-1971) and Manik (1908-1956.) Later novelists inspired him too. Another source was Tagore's paintings, which were instrumental in stirring Dasgupta's interest in art. Folk art and dance also gave him great pleasure. Apart from the arts, he was drawn to politics since boyhood, when his idol was Netaji. But as he grew up, he felt drawn to extremist Leftist politics, then known as Naxalism, which soon became a source of disillusionment and disappointment, however.
Poetry was a boyhood passion too, and Rabindanath Tagore a major influence. Later, in his teens, he was moved by the writers of the Kallol movement in the post-Tagorean era, which began before Independence and continued to gain popularity among the masses thereafter. In the early stages of their literary careers, Premendra Mitra, Achintya Sengupta and Buddhadev Bose formed a trio made notorious by detractors of the 'progressive' school of Bengali literature. All three were equally fluent in prose and poetry. However, Dasgupta found Jibanananda Das' poetry quite modern and his experiments with images and language interesting. Dasgupta soon began composing his own poems.
The third of nine children, Buddhadeb Dasgupta was born in February 1944 in Anara near Purulia in South Bengal. "I am not a city boy. I am grateful for a childhood spent in proximity to nature, in interactions with simple rustic folk." Dasgupta's father Taranath was a Railway doctor, who travelled frequently from one village to another, and the family moved with him too. Dasgupta was brought up in an enlightened, liberal and middle-class environment. His father's emotional moorings lay in the politics of Mahatma Gandhi and later, in the post-Independence period, in Marxism. His mother used to sing Brahmo hymns and Tagore songs with the piano as support, and read out to her children from the Puranas, the Upanishads and the Bhagavad Gita. This helped them develop a deep sensibility towards music and a feel for tradition.

Few people outside West Bengal are aware of the fact that Dasgupta is an extremely talented poet in his own right. His poetic inspiration comes from the simplest of ideas, such as the cat his mother fed during his childhood, his mother playing the family organ and singing, a donkey, a brand of a slippery gooey fish called 'magur' in Bengali, and even a man trying to make conversation with his wife through a long-distance call from an STD booth.
While in college, Calcutta's film society movement drew him to cinema as a form of self-expression through images and poetry, because his involvement with the film society movement offered him access to a large and varied corpus of films across time, geography, filmmakers and themes. His membership of the Calcutta Film Society exposed him to the films of Charles Chaplin, Ingmar Bergman, Akira Kurosawa, Vittorio De Sica, Roberto Rossellini and Antonioni, triggering within him a secret dream to make films himself.
He never went to film school and, as a contemporary of Goutam Ghose and Aparna Sen, was a self-taught filmmaker who went on evolving and changing his style, his choice of subject, his story, his treatment and his approach to films entirely and almost exclusively on his own terms, much to the chagrin of exhibitors in Bengal, who shied away from screening his later films which, ironically, could be boxed in a unique genre he created himself.
One of a handful of filmmakers who represented the now-decadent off-mainstream Indian cinema, Buddhadeb Dasgupta consistently tried to define and re-define the significance of the auteur in cinema. From Dooratwa in 1978 to Urojahaj in 2020, the stamp of his individuality is marked cinematographically, as well as through his choice of literary sources. One easily notices the consistent undercurrent of the increased alienation of the individual in his films. One wonders whether we will have filmmakers like him again.