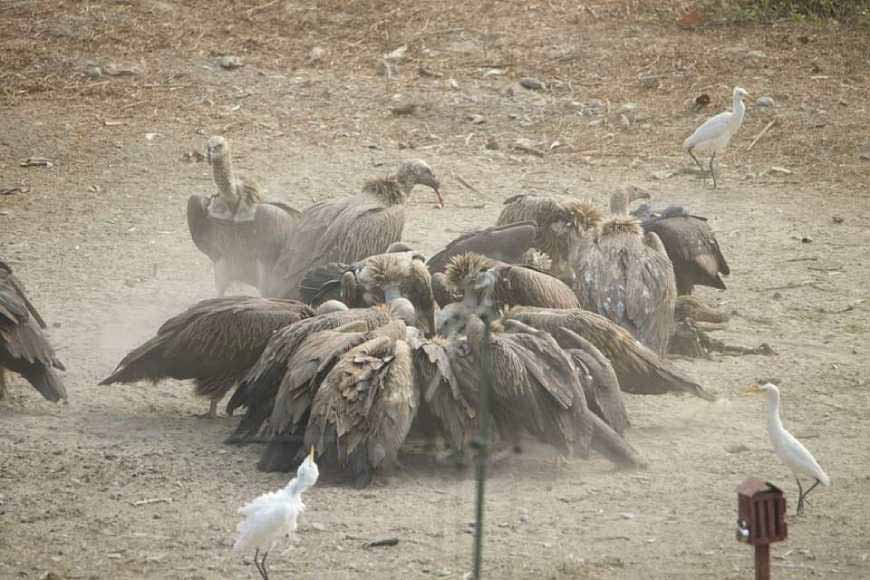 Imagine yourself standing by a dense plantation in the middle of the day. A thud! And looking up at the sky, with sheer horror, you find a flock of vultures flying above your head. A situation to invoke vehement dread indeed! However, Buxa Tiger Reserve witnessed a similar image recently, filling the forest experts with intense joy at their success.
Here's why. A release aviary has been constructed at the 22-mile tower of the Buxa Tiger Reserve in Alipurduar district, West Bengal. On February 10, 2023, a group of forest officials gathered by the tower and intentionally restricted themselves in a hide located 50 m away from the aviary. From there, they lifted the heavy gate of the aviary with the help of a pulley. And as soon as they were done, one after another, gargantuan vultures came out of the enclosure.
This has proved to be yet another landmark moment in India's wildlife conservation history. In an initiative taken by the forest department of West Bengal, 20 Gyps vultures were released in the Buxa Tiger Reserve. The Gyps vultures have comparatively slimmer heads, long necks, and a cluster of feathers around the lower portion of their neck, making it look like a muffler from afar. French zoologist Marie Jules Cesar Savigny introduced the genus Gyps in 1809.
Among the 20 released vultures, there are 13 Oriental White-backed Vultures and 7 rescued Himalayan Griffons, both enlisted on the register of critically endangered species. This also marks the beginning of the third phase of the Reintroduction Programme for the Critically Endangered Oriental White-backed Vulture.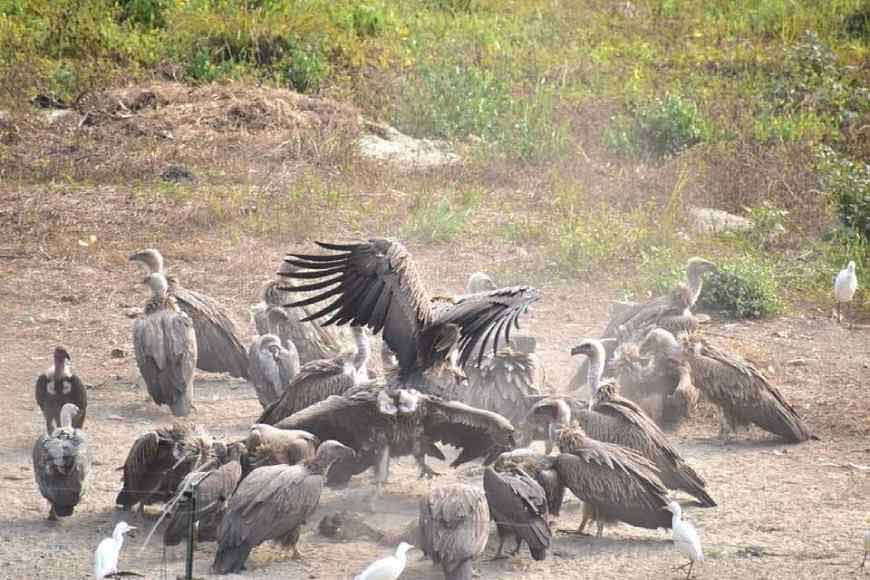 Platform Transmitter Terminal (PTT) satellite transmitters have been implanted in all thirteen captive-raised Oriental white-backed vultures, which would help track their movements wherever they go. Since the Oriental White-backed Vultures are native to West Bengal, they are likely to stay there permanently or may travel to nearby Assam and Meghalaya as well as Bangladesh, Nepal, and Bhutan. The Himalayan Vultures may travel to their breeding grounds, which may be in Central Asia, China, or the high Himalayan mountains.

The initial release of 10 White-backed Vultures raised in captivity in 2021 was a success. Given enough time, they were able to locate food and water on their own. These vultures visited Guwahati, Dhubri, Barpeta, and the West Garo highlands of Meghalaya in addition to Nepal, Bhutan, and Bangladesh.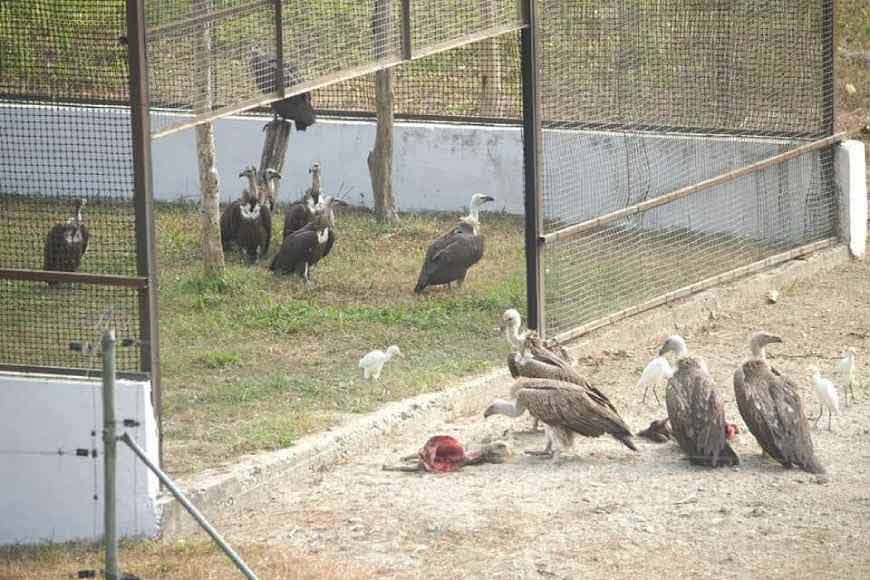 Apart from just serving the cause, the first two releases, which happened in 2021 and 2022, helped the authorities locate a number of carcass dumps in North Bengal that were previously unknown. Also, the frequency of medications used by veterinarians is the most crucial piece of information that the forest authorities anticipate receiving from this release experiment.