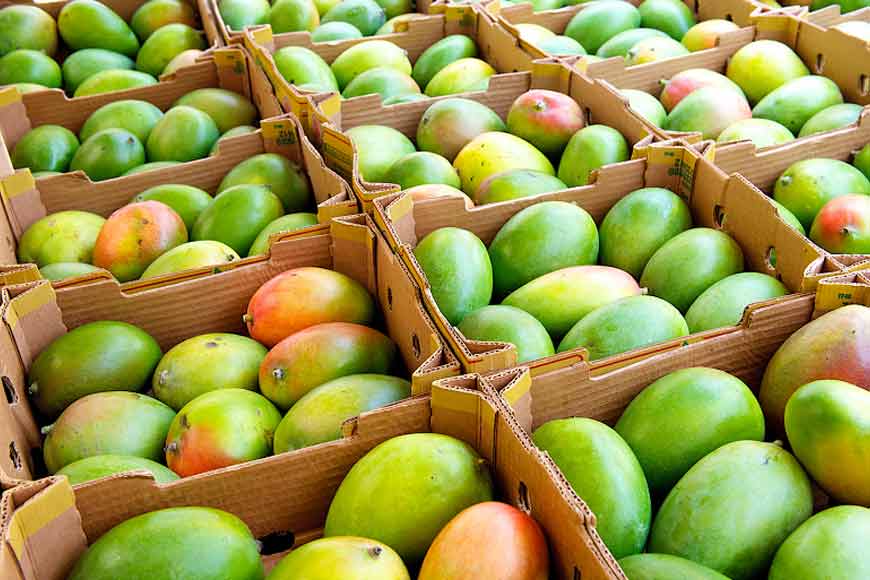 Bengalis and their love for mangoes are an eternal love story. Summers in Bengal are intolerable; with rising temperatures and the increase in heat waves, it has become almost impossible to survive. The Bengalis may sweat uncontrollably, shower two to three times a day, and face the rising humidity every day, yet they will endure everything with patience for their love of mangoes. Still wondering why there are some summer lovers around? Well, most summer lovers impatiently wait throughout the year for the summer to hit and bring along with it the king of all fruits—mangoes.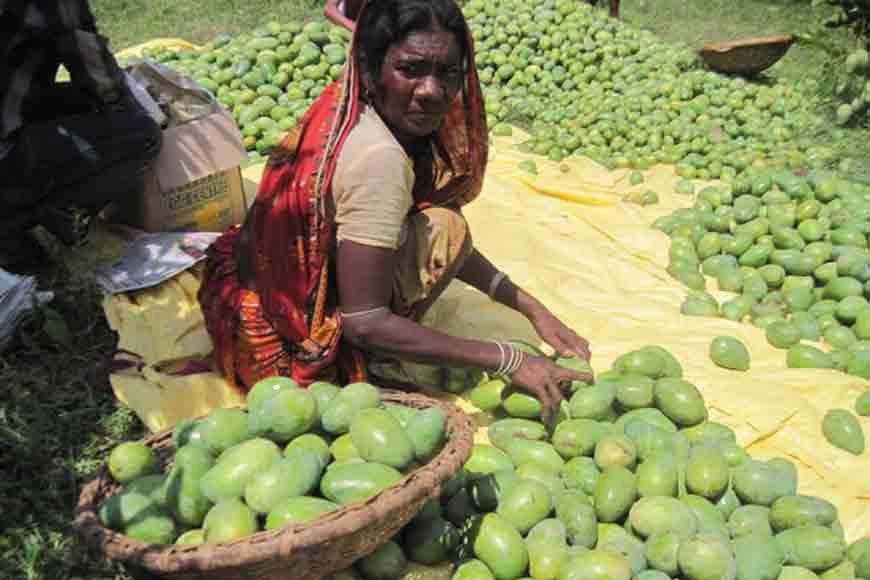 West Bengal cultivates some of the best-quality mangoes. These delicious mangoes are sold in different states in India, and they have developed a huge fan base abroad as well. The mass cultivation of mangoes has finally been useful, as the farmers are also profiting from it. Mango trees typically thrive in well-drained soil that is rich in organic matter. The ideal soil for mango cultivation is loamy or sandy loam, which provides good drainage while retaining sufficient moisture for the roots. Other than the soil type, proper irrigation, mulching, and fertilisation practises are crucial for the overall health and productivity of mango trees. Last year, about 34 varieties of mangoes were exported to different countries from West Bengal.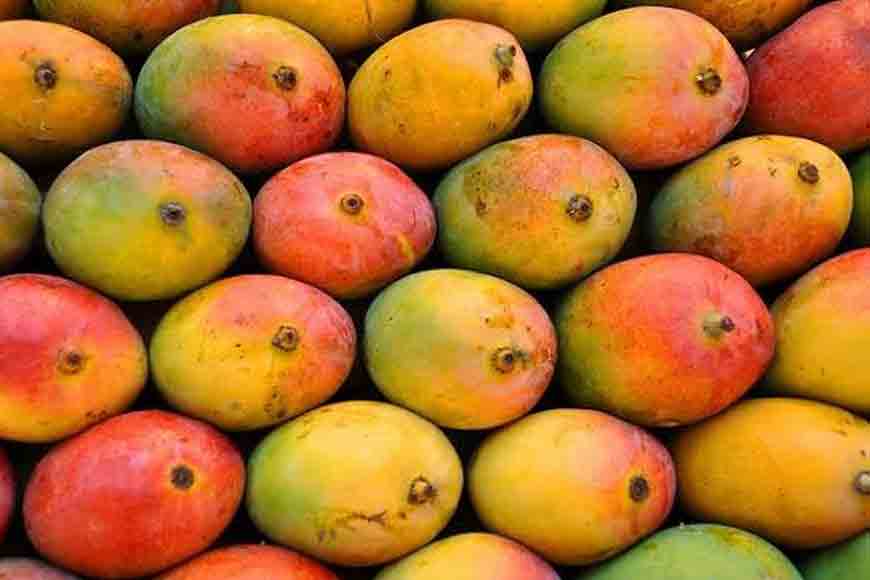 The state today is exporting as many as 75 varieties of mangoes, supplied mostly from Malda and Murshidabad, to celebrate the on-going Azadi ka Amrit Mahotsav. For this, the Central Government's Agricultural and Processed Food Products Export Development Authority (APEDA) has joined hands with the Horticulture and Food Processing Department of the West Bengal government. Malda is the major producer of mangoes, and Hooghly follows its lead, as after Malda, Hooghly ranks second in the cultivation and production of mangoes. The soils of Bandel, Chinsurah, Sugandha, and Singur are best suited for mango cultivation. Lyangra, Himsagar, Kancha Meetha (sweet and sour), Golapkhaash, Gopalbhog, Kishanbhog, Dilkhush, Amrapali, Mohanbhog, and many more delicious mango varieties are cultivated in Hooghly. These mangoes are supplied to Rajasthan, Chattisgarh, Bihar, Jharkhand, and many other states. Earlier, only the mangoes of Malda and Murshidabad were exported, though Hooghly has joined the list now, and mangoes produced in Hooghly are of export quality as well.

Compared to previous years, this year's number of mangoes produced has increased considerably. Due to high demand and low supply, the cost of mangoes was high. But this year, due to the high yield, the cost of mangoes has also gone down. Yet, the cost of labour and medicines is high, and the transportation cost has increased. However, though the yield is exceptionally good this year, it could have been better, the flow of which has been greatly hampered due to the 'Kalbaishakhis' (storms that happen in the Bengali month of Baisakh). Owing to the strong winds, a number of unripe mangoes have fallen from the trees. The farmers are worried about such a loss and can anticipate some losses in the future as there are forecasts of thunderstorms that will continue for a few days. Mangoes that ripen naturally can be charged more for their droolworthy taste. Last year, mangoes were sold for Rs. 200 to Rs. 250 per basket, whereas this year they are being sold at Rs. 50 to Rs. 55 per basket.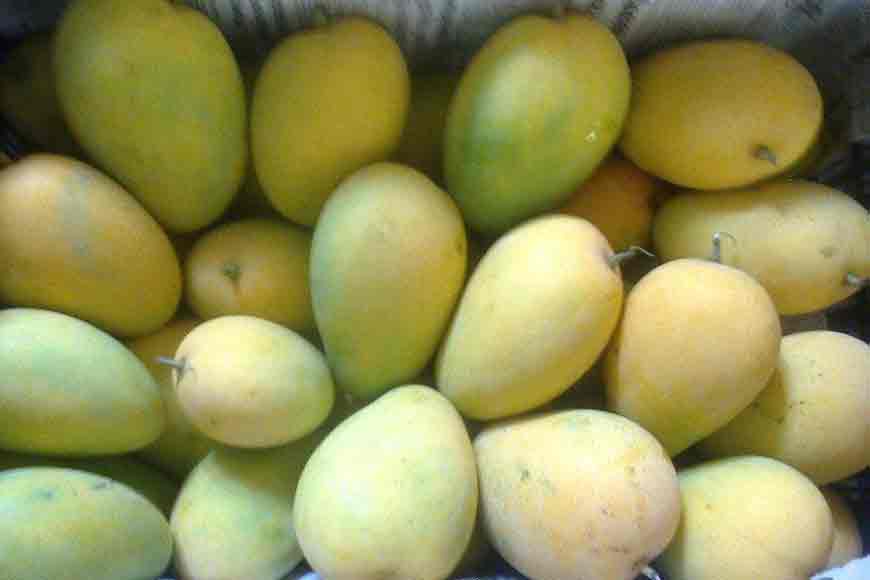 The storms have ravaged months of labour by the mango farmers and destroyed a lot of their yield. The farmers want some kind of assurance from the government so that the losses can be looked after and do not affect them as much. Many are worried about the storms in the coming days, as this is the peak season for mangoes to ripen naturally. If the Kalbaishakhis hit hard, then the farmers have to bear certain losses. But compared to last year, this year the possibility of losses is a lot less as they have already profited more than expected early in the season.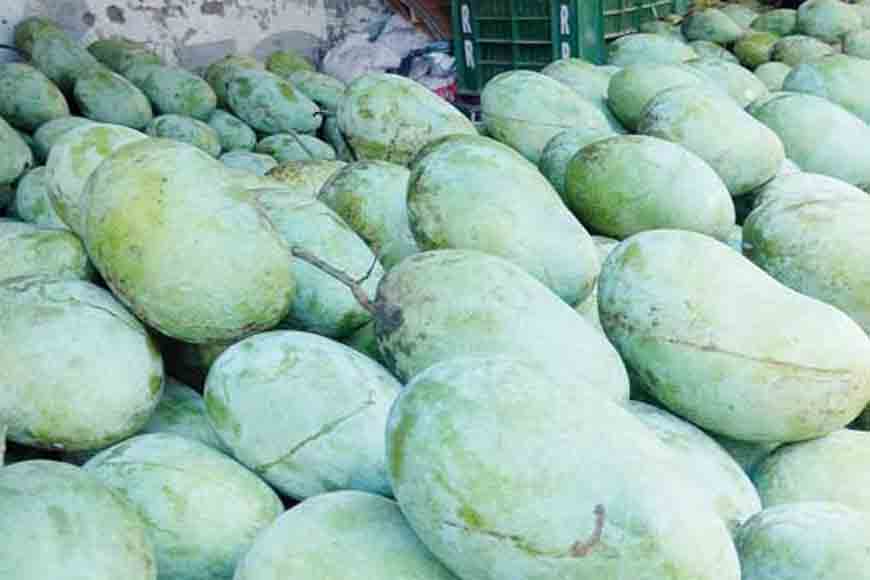 Hooghly is no longer lagging behind Malda; it has caught up to it and has become a rather praiseworthy competitor. That's indeed good news for mango farmers.