IAS officer Vivek Kumar's special Puja release celebrates 'touch' - GetBengal story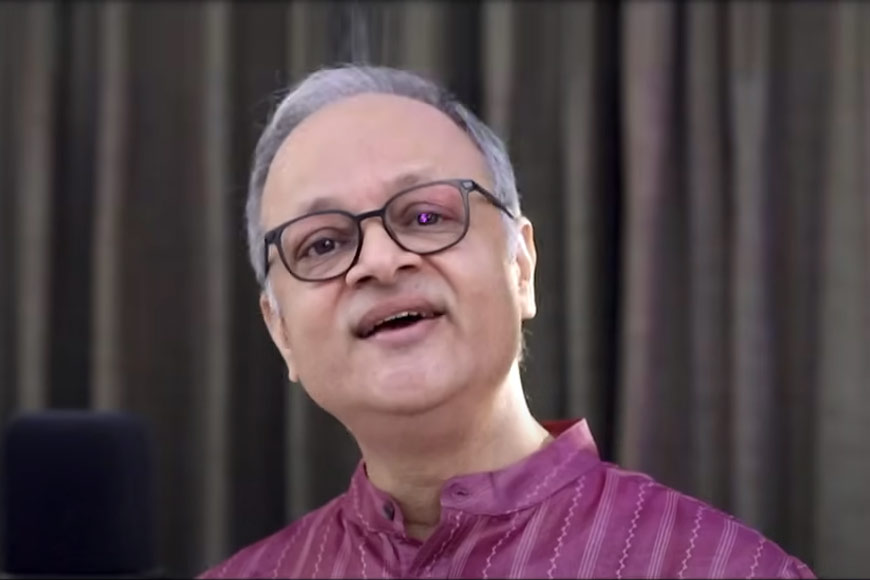 Vivek Kumar, Principal Secretary, Forests & Animal Resources Development West Bengal
Sparsho jaane ondho chokh… (even the sightless eye knows touch). Thus begins the latest offering by a singer who has quickly made a name and place for himself in the hearts of Kolkatans. All the more remarkable because he isn't a professional singer.
The man in question is Vivek Kumar, Principal Secretary, Forests & Animal Resources Development, in addition to several other charges. For those who don't know how good a singer he is, a brief YouTube search will throw up several examples – from Bengali folk songs to evergreen Kishore Kumar numbers to hits of Salil Chowdhury to original compositions.
Many of these are performed live at state government events, which ought to give you an idea of both the singer's skill and confidence levels. Not to mention the fact that this super busy 1990 batch IAS officer finds any time at all to devote to his music, a remarkable achievement in itself.
His latest release Sparsho (touch) doubled as the theme song for the popular Manicktala Chaltabagan Lohapatty Durga Puja this year, marking the first time that a serving IAS officer has sung a theme song for a sarbojanin puja.
But not just sung, he has composed the music too. With lyrics by Subrata Ghosh Ray and music arrangement by Drono Acharya.
In 2021, he released a single titled Amar Kolkata accompanied by a music video. Earlier this year, he followed it up with yet another single, this time titled Chironatun Kolkata, once again talking about his love for the city which he now calls home. Sparsho marks the third single with music by Mr Kumar himself.

Needless to add, Vivek Kumar is not a Kolkatan by birth, but one by passion. His mother tongue may be Hindi, but his profession required him to learn Bangla as soon as he joined the service. Over the years, what began as a professional requirement has turned into what can only be called love. For the language, the city, and its people.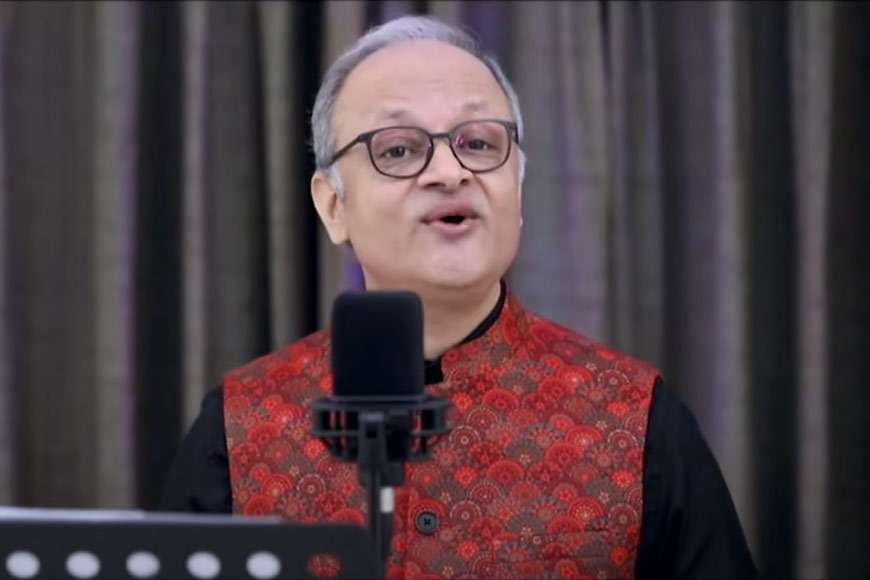 Several comments on his YouTube videos compliment Mr Kumar on his superb Bangla diction and his evident love for the language. Sparsho, for example, contains several challenging words and phrases which he enunciates perfectly, as he sings about the crucial role that touch plays in our lives.
From the touch of a hand on a computer mouse to the caress of a mother, from a hand touching the pages of a book to the touch of the morning breeze, every touch goes beyond the superficial to assume deeper meaning in the song.
While the accompanying music video takes in every kind of touch, the underlying message is one of harmony and peace, and of abiding memories.