In memoriam: Tribute to tragic Nawab Wajid Ali Shah on his bicentenary - GetBengal story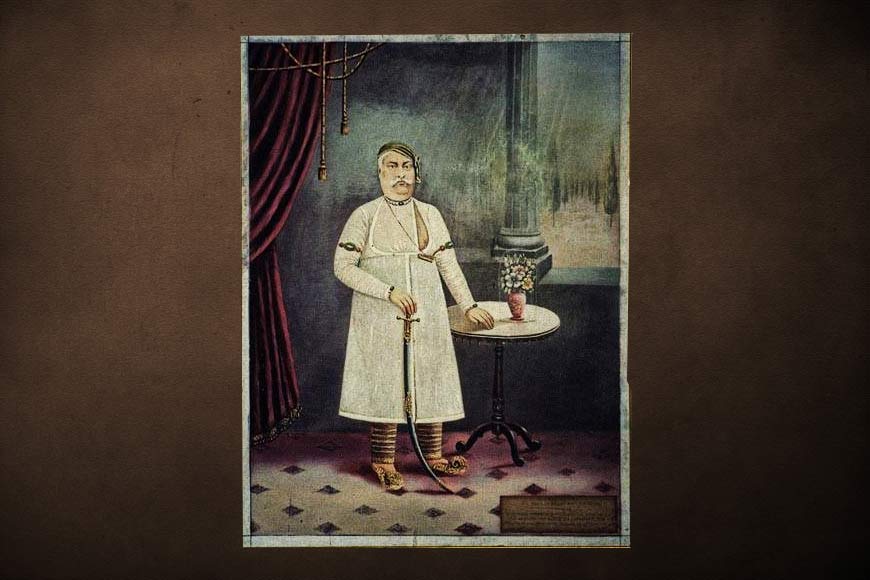 The last king of Awadh, Nawab Wajid Ali Shah
The lanes and bylanes of Metiabruz came to life this weekend as history buffs congregated to attend an exhibition and participate in a heritage walk as well as a discussion session to mark the bicentenary of Nawab Wajid Ali Shah, the 11th and last king of Awadh (Oudh). The British exiled him and he had to spend his final years in Garden Reach and Metiabruz on the southern fringe of Calcutta, the erstwhile capital of British India.
The gifted Nawab's multi-faceted talent fascinated visual artist and author Soumyadeep Roy, who curated 'Dastaan-e-Akhtar,' a two-day event to pay homage to the multi-talented Nawab, highlighting his contributions towards the region and history of India and Bengal. He put it simply as being an artist; he was paying tribute to another great artist, whose immense contribution to the world of arts and literature remains eclipsed by tainted narrative rolled out by the British government since the 19th century. He has been supported by the living descendants of Wajid Ali Shah in his mammoth project.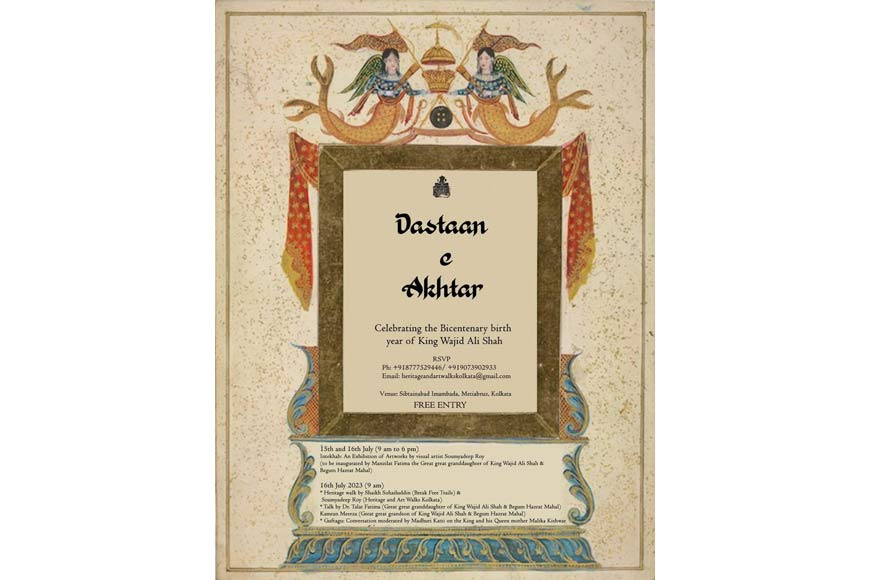 Dastaan-e-Akhtar, held to honor Nawab Wajid Ali Shah
Ms. Manzilat Fatima inaugurated Roy's two-day art exhibition titled 'Intekhab' on Saturday (July 15) at 10 am, at Imambara Sibtainabad (mausoleum of the King). Ms. Manzilat along with her siblings, Dr. Talat Fatima (Trustee Imambara) and Kamran Meerza, great great grandchildren of Nawab Wajid Ali Shah and his wife Hazrat Mahal, extended a helping hand to Roy in his magnum opus.
This year marks the bicentenary of the Nawab but there is a lot of confusion about his birth date. His family claims it to be July 19; according to the English calendar, his birthday is on July 30; Islamic records say it to be around May 30. Additionally, it was believed he was born under inauspicious stars so his mother Malika Kishwer used to dress him as a Yogi to take down the curse. When he grew up, he used to celebrate his birthday as Yogi Mela in Lucknow, which would be around July 18-19. That is why the family decided to mark the celebrations around mid-July.
Soumyadeep Roy is an ardent history enthusiast and the city's checkered past always fascinated him. He has been exploring various nooks and corners of Kolkata in search of unearthing mysterious or lesser-known facets of the city. Back in 2017, he started his research in and around Garden Reach and Metiabruz, investigating the peripatetic life around Nawab Wajid Ali Shah and the people who moved with him to Calcutta from Lucknow in 1856 when the grief-stricken ruler carried his dear city in his heart. He later proceeded to carve out a miniature of Lucknow in Metiabruz with his large retinue of 6,000 attendants.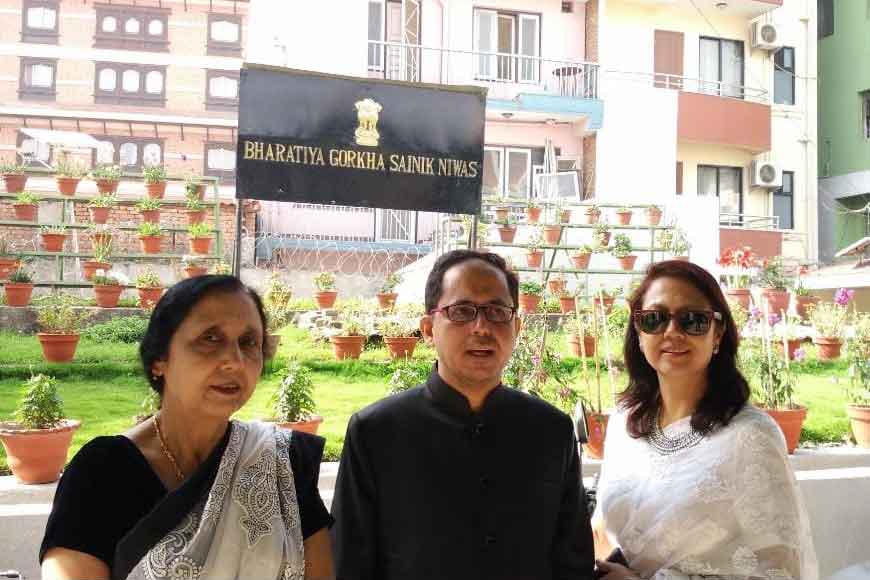 Dr Talat Fatima, Kamran Meerza and Manzilat Fatima (from left to right)
Roy received an art grant from the German Consulate for working on this project titled 'Huzn'. During his research, he stumbled upon myriad facets of the Nawab's artistic pursuits and was astounded to discover the tragic monarch as a prodigy. This prompted him to make a series of simple, minimalist-style one-line sketches of the Nawab, a signature style of the Nawab himself and that was in vogue in Lucknow in the 19th century. These sketches formed the gamut of artwork displayed at the exhibition titled 'Intekhab'.
Ms. Manzilat Fatima and her brother, Kamran Meerza, both direct descendants of the Nawab family, were full of praise for the young artist and his efforts to highlight the Nawab's artistic brilliance. "We are happy to witness a resurgence of interest in the life and works of the deposed Nawab. The British had left no stone unturned to villainize both Metiabruz and Wajid Ali Shah for their own convenience. Initially, their ploy may have worked but the people of Kolkata did not forget the Nawab and as his immense contribution in the world of arts and literature is being unearthed, there is a newfound zeal to search for the distinct personality of the poet-Nawab. We have merely supported Roy to put up the exhibition at the Sibtainabad Imambada, the first such event being held within the precinct of this 160-year-old mausoleum."
During a tête-à-tête with Ray, he said, he was truly amazed at the response he witnessed. "Since the Nawab was an artist himself, we celebrated and commemorated his birth anniversary through art. It was heartening indeed to see people from different walks of life being so engrossed to know about the Nawab who was a victim of false propaganda spread by the British since the 19th century."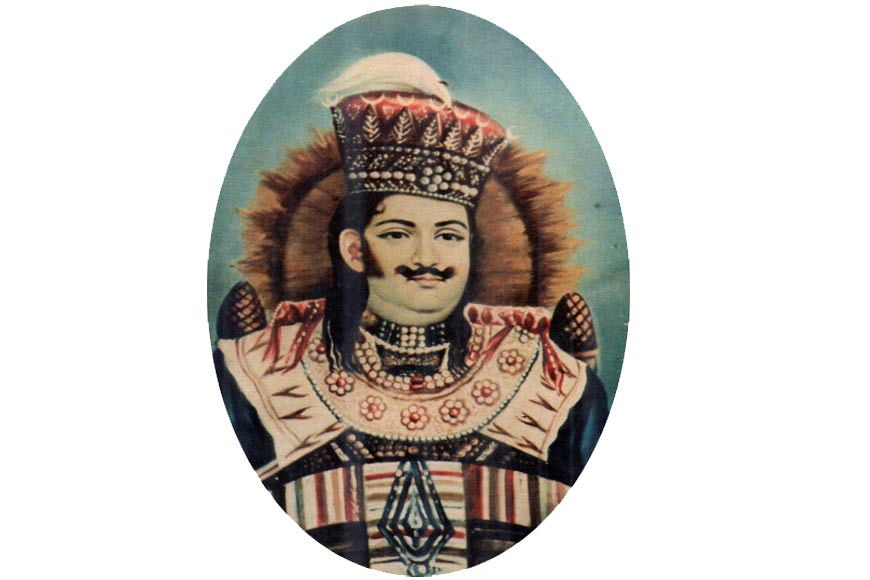 Roy's work had a section of illustrations conjuring the Nawab's 'famous but notorious zoo.' The Nawab had a fondness for exotic animals and his private zoo contained imported birds of every description, marvelous animals from all over the world, including tigers and snakes in enclosures. Roy says, "My exhibition had works of this re-imagined zoo and its animals called 'Digress from the Tigress; Dast-e-Mubarak, an 18 feet scroll; and Dastaan-e-Maahi, on the life of Wajid Ali Shah."
Wajid Ali Shah's meteoric presence in Calcutta came to an abrupt end on September 21, 1887, when he died. After his death, the British government was determined to erase all traces of the man. The Garden Reach estate was dismantled piece by piece. The palaces were sold and much of the king's personal belongings were auctioned off. Many of the books written by the Nawab have ended up in museums and private collections all over the world, but much of his household records and correspondence were lost forever in the looting that ensued after his death.

However, most of his notoriety was misplaced. He was generous, kind and compassionate towards his subjects, besides being one of the most magnanimous and passionate patrons of fine arts in the Indian tradition. The ruler in exile built a world of his own through poems, art, music, writing, dance, and plays. The brick and mortar were vandalized and ruined, but his Art lived and continues to live on.
On Sunday, July 16, a heritage walk was organized jointly with Shaikh Sohailuddin of Break Free Trails and Roy of Heritage and Art Walks Kolkata at the helm of affairs. The response overwhelmed the organizers who had initially estimated around 55 participants but they had to close registrations when the number of participants crossed 86. "We were a little apprehensive because we had to lead the team through narrow lanes and by-lanes of Metiabruz and it was a daunting task indeed," confessed Roy. The walk commenced from the Garden Reach Clock Tower and went along various historical points around the area. The coordinators introduced and explained the sites and the several theories associated with them.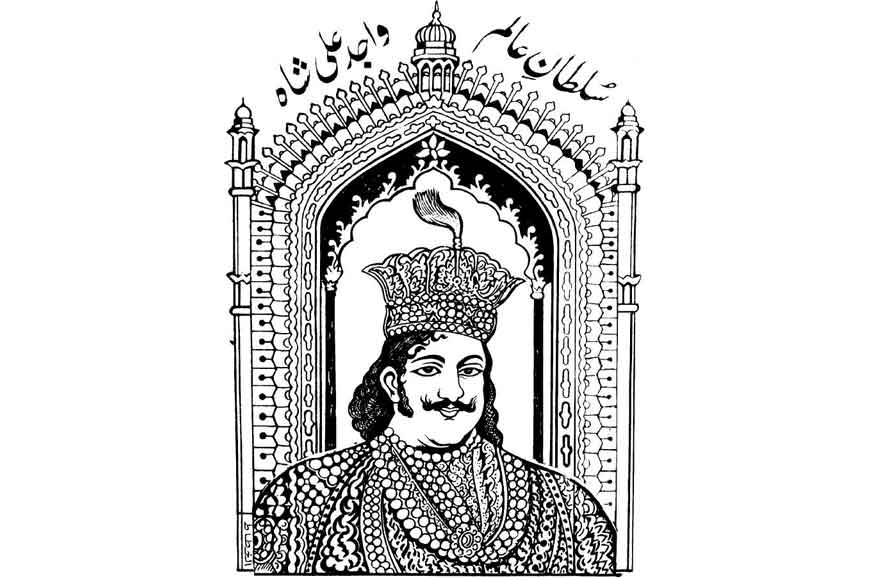 After the walk, a session of interactive discussion followed where Dr. Talat Fatima and Kamran Meerza, great great grandchildren of Nawab Wajid Ali Shah and Begum Hazrat Mahal spoke about their illustrious ancestors and replied to questions coming from the audience. "Kamran Meerza's father Late Kaukab Meerza had done extensive research on the area and the Nawab. In fact, Satyajit Ray had consulted him during the making of 'Shatranj Ke Khiladi," informed Roy.
The two-day event concluded with an informative conversation between academician and author Madhuri Katti and Anuran Kar Gupta, on the King and the Queen Mother Malika Kishwar. The homely event offered an opportunity to all history buffs to meet under one roof and discover myriad facets of Nishapuri Nawab Wajid Ali Shah, a descendant of the Iranian Sayyids, the unsung genius and the last emperor of Awadh who enriched the world of art and literature with his contribution.