While the Department of Tourism, Government of West Bengal, is gradually opening up their properties for travel enthusiasts, it's time for us to look for options while planning our next trip.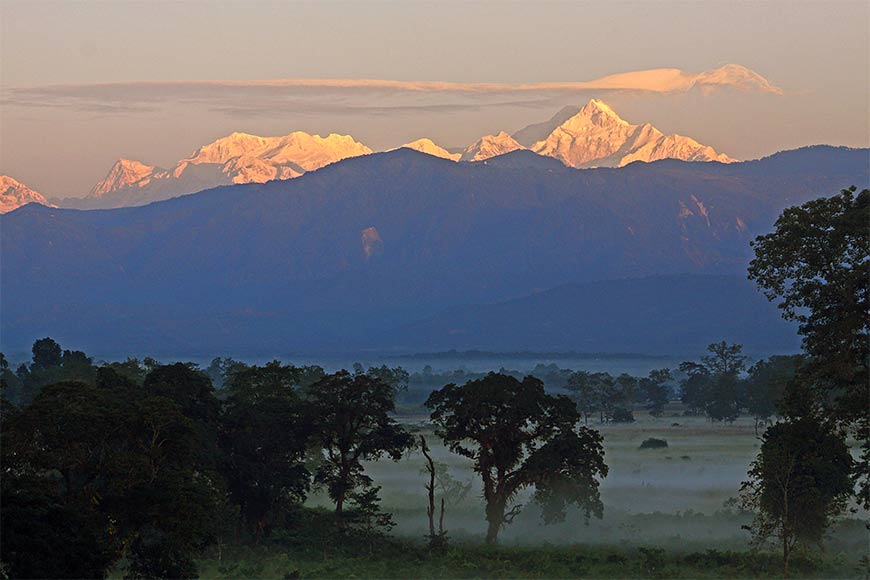 A breathtaking view from the Gorumara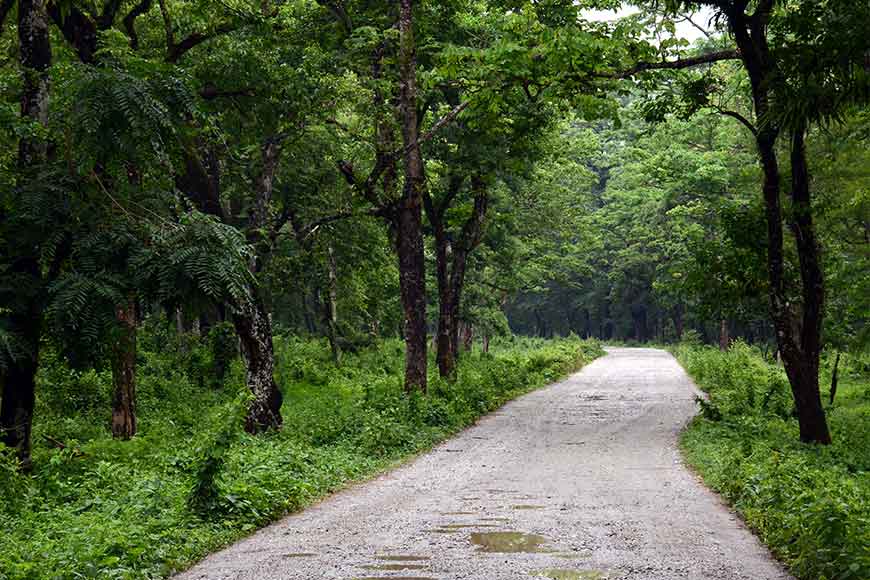 The green corridor
Jaldapara, Buxa, Jayanti. Together, these three locations in West Bengal's Alipurduar district represent a triumvirate of gateways into the magnificent forests of North Bengal. Individually speaking, each of them can be a perfect weekend destination in these stressful times. Splendid natural beauty aside, these are pocket friendly getaways, too, not least owing to the Aranya Tourism property run by the state government.
To the three destinations already mentioned, you might add Chilapata Forest, also in Alipurduar district. Chilapata is actually an elephant corridor between Jaldapara and Buxa Tiger Reserve, the latter situated almost on India's border with Bhutan. Also close to Jaldapara is Gorumara National Park. Like Jaldapara, Gorumara too is famed for the rare one-horned Indian rhinoceros, though sighting one is always a tricky affair, owing to its extremely shy nature. Even if you aren't lucky enough to spot one, you can rest assured that the other forms of wildlife more than compensate for the loss.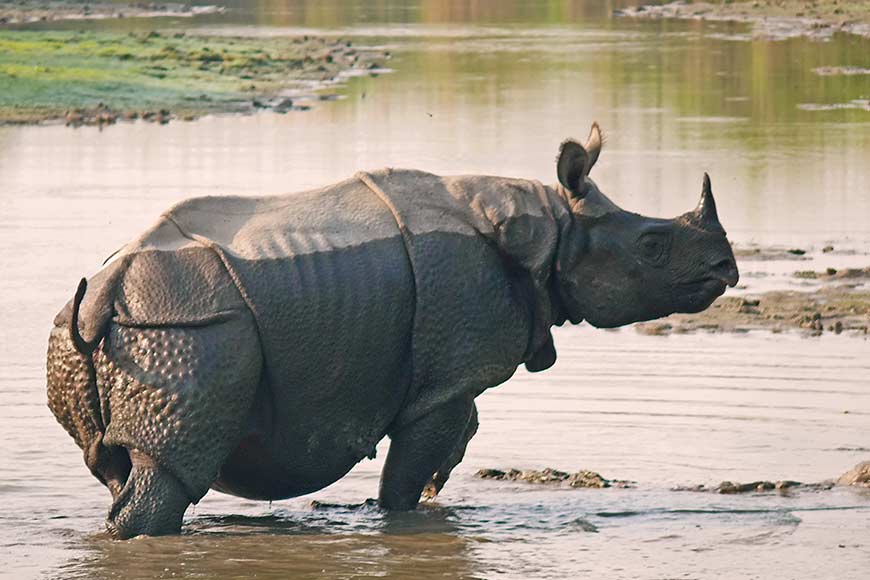 The rare one-horned Indian rhinoceros
While rail and air travel are understandably limited in these pandemic conditions, there is nothing to stop you from taking a road trip to the jungles. And once there, you can easily turn any of them into a sort of base camp, and travel locally to the others.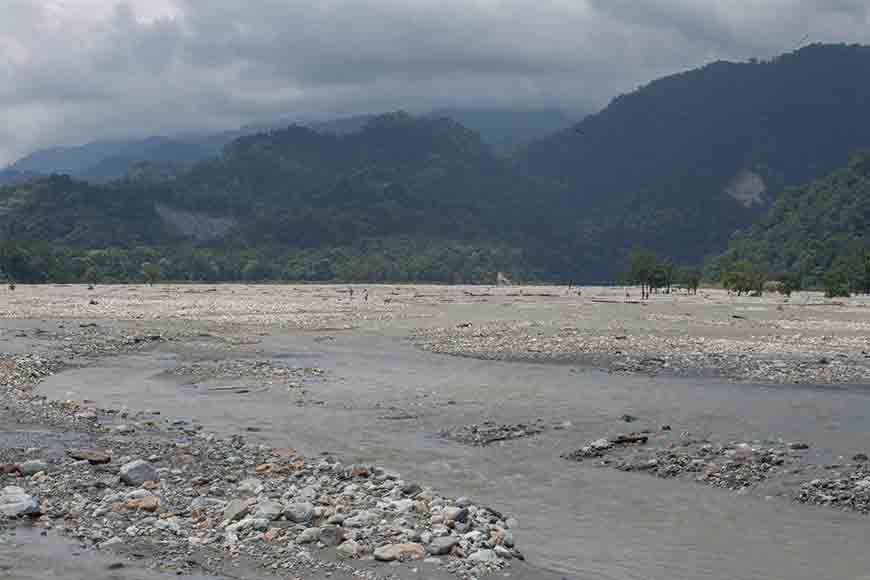 The waterway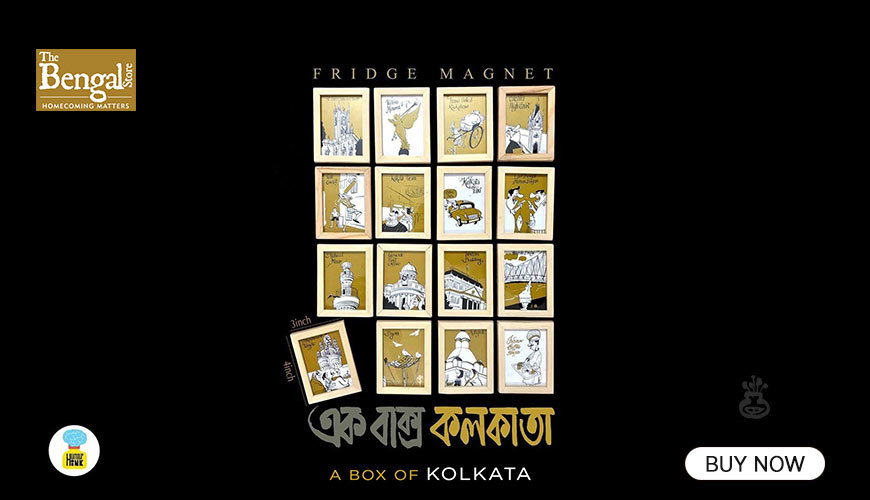 As anyone who has been to Jaldapara, Buxa, and Jayanti knows, the incredible richness of the region's plant and animal species is a treasure trove of natural wonders. Add to that the splendour of the many rivers and streams flowing through, with the blue Bhutan hills towering in the background, and you have paradise on your hands. Depending on the destination you choose, you can trek, take a boat ride, go on a jungle safari, take an elephant safari (Jaldapara), or simply walk through the forests, keeping safety guidelines in mind.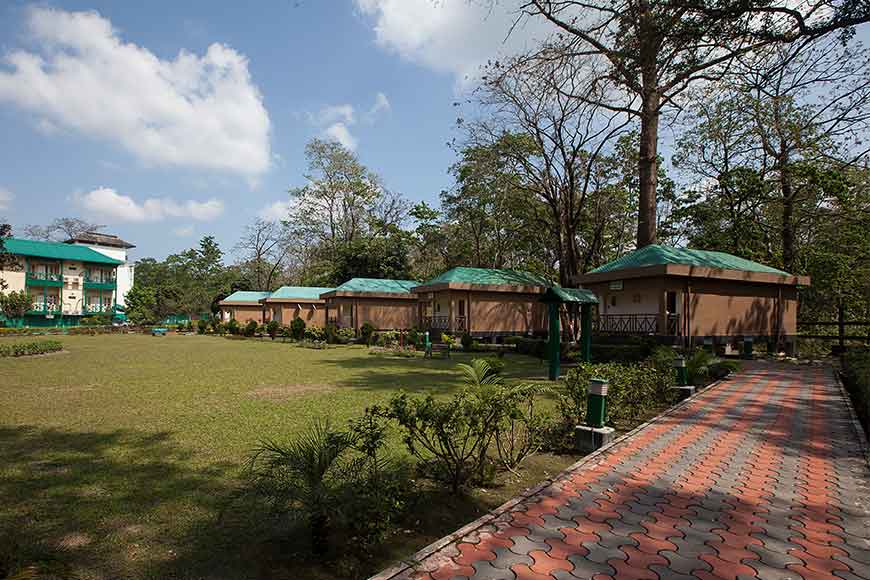 The cottages of Aranya Tourism Property
As travel gradually resumes, and hotels and restaurants open up, the Aranya Tourism properties have prepared to welcome visitors anew, strictly enforcing the necessary Covid protocol to ensure a safe, healthy stay.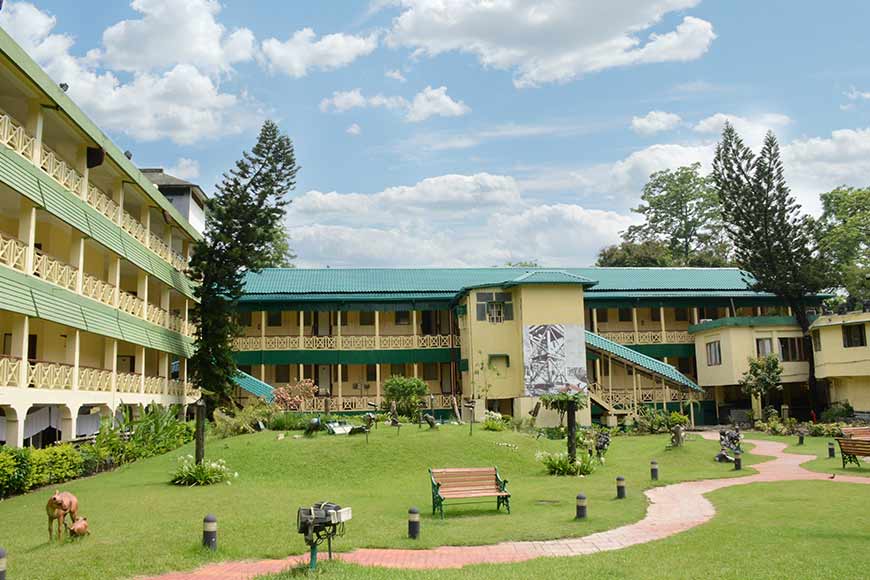 Aranya Tourism Property
How to get there
By Air: The nearest airport is Bagdogra, from where you must make a road trip to your destination. Just to give you an idea, the airport is approximately 130 km from Jaldapara.
By Train: There are various options here – take a train from Howrah to New Jalpaiguri (NJP), from where you can hire a car; or alight at New Mal junction and drive 73 km to Jaldapara. Alternatively, all mail and express trains also stop at Birpara/Hasimara railway stations, which are well connected to Jaldapara and Buxa by road.
By Road: If you take a road route, Madarihat is your entry point on NH 31 (Siliguri-Hasimara section). North Bengal State Transport Corporation buses, Bhutan Government buses, and minibuses are available from Siliguri to Alipurduar via Madarihat. You can also drive straight from Kolkata to Jaldapara, for example, either in your own vehicle or courtesy the state government's AC bus service from Dharmatala.
Where to stay
For bookings at Aranya Tourism property, contact:
9733008795/ jaldaparatouristlodge2015@gmail.com
OR
West Bengal Tourism Development Corporation Ltd.
Udayachal Tourist Lodge
DG Block (1st floor), Sec II, Salt Lake,Kolkata700091
Phone: 033 2358 5189
Email: visitwestbengal@yahoo.co.in, mdwbtdc@gmail.com, dgmrwbtdc@gmail.com
Story Tag:
Alipurduar, Jungle safari