Kolkata sweet-shop 'Bhim Chandra Nag' sells Ashubhog in memory of Sir Asutosh Mukherjee - GetBengal story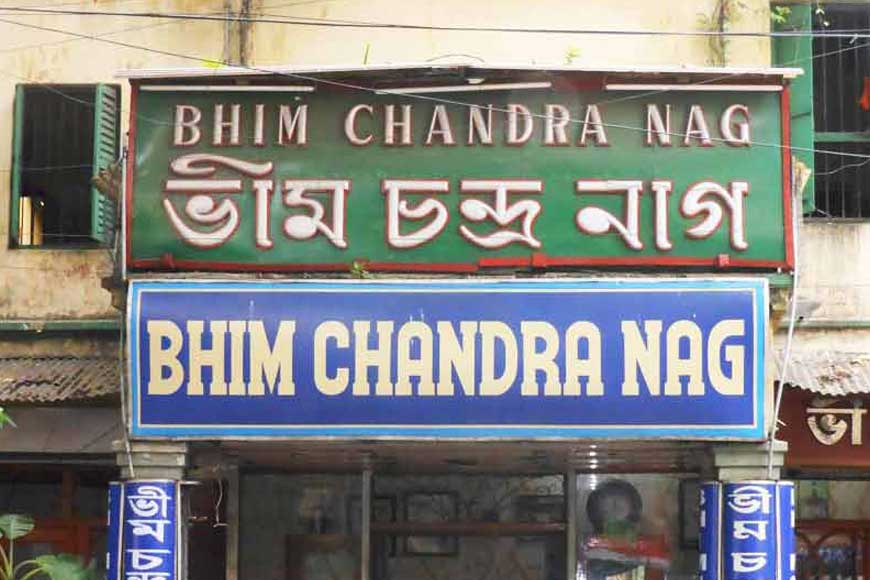 Sweets are an integral part of the Bengali way of life – be it the prosaic or the exceptional. No religious, social or daily ritual is complete without that quintessentially Bengali 'Mishti' and in this sphere, variety galore. Incidentally, it was in the 19th century, an exciting era marked by reform and rejuvenation, that Calcutta witnessed the proliferation of sweet shops. And it was the owners of those sweet shops – skilled confectioners and smart entrepreneurs – who nurtured the city's unmatched love for mishti.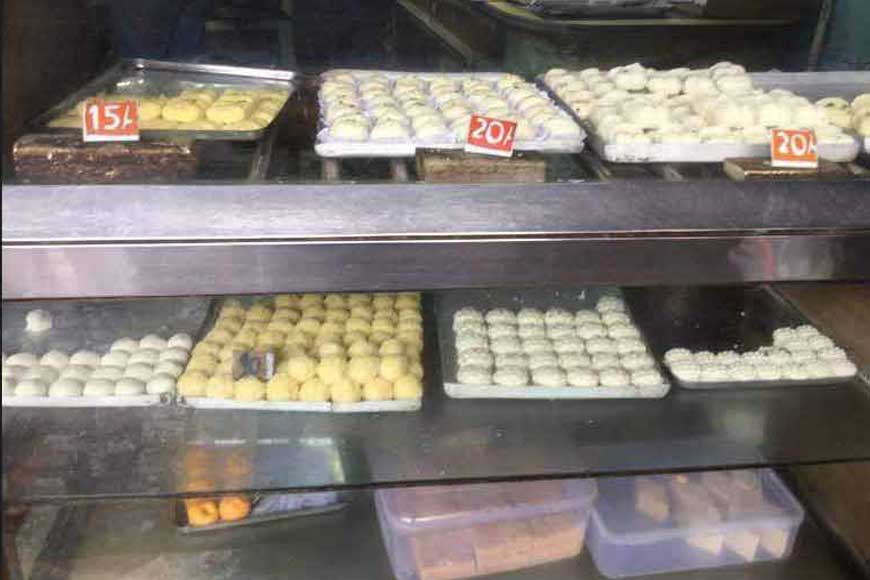 One of the popular sweet shops in Kolkata, Bhim Chandra Nag was set up by Paran Chandra Nag in 1826 in Bowbazar. He named it after his son. A pioneer in making sandesh, it continues to retain its popularity till date. Today, it is one of the most renowned sweet shops in the city with only two outlets on Nirmal Chandra Street and Vivekananda Road. Interesting anecdotes centering this iconic sweetmeat shop will leave you mesmerised.
Right from the time, the shop was set up, it was a big hit. Sri Ramakrishna Paramhansa was one of the biggest patrons of old Calcutta's Moira community and his favourite destination was Bhim Chandra Nag's shop at Bowbazar. Rani Rashmoni, the founder of the famous Dakshineshwar Kali Temple where Ramakrishna was the priest, apparently, ordered for 28 maund sandesh from Bhim Nag, for the inauguration of the temple. The shop in Bowbazar also counted among its patrons renowned mathematician and academic, Sir Ashutosh Mukherjee. Bhim Chandra Nag, in fact, christened a variant of sandesh after him: Ashubhog.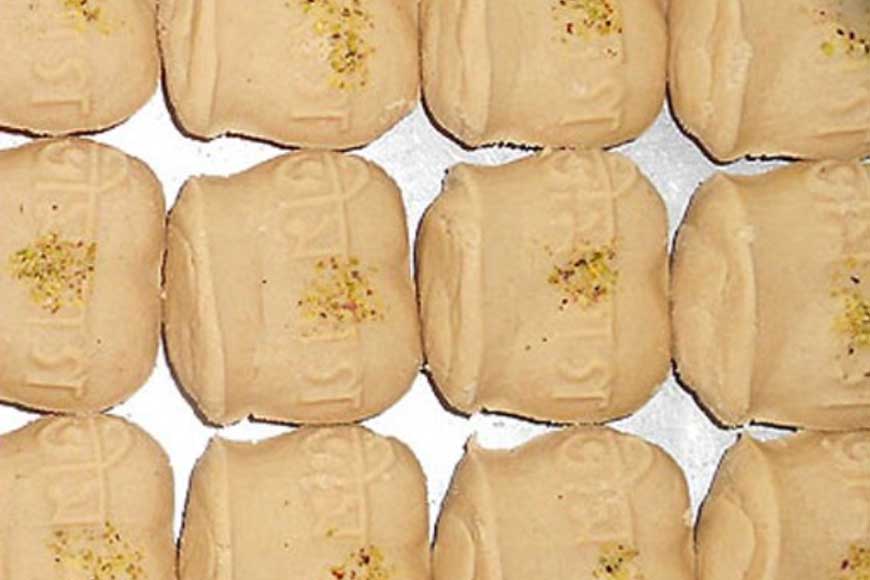 Bhim Nag is given the credit for creating Ledikeni, a popular variation of the north Indian delectable sweet, Gulab Jamun. Ledikeni is named after Lady Charlotte Canning, wife of Lord Charles Canning, the last Governor-General and first Viceroy of India. Lady Canning was a frequent traveller who often accompanied her husband during his official tours. The year was 1858, a year after the Sepoy Mutiny broke out and this was a precarious time for the imperialists. She caught the imagination of the local 'natives', so much so that a sweet was named after her!

It is generally believed that Ledikeni, a deep fried sweet, dipped in sugar syrup was invented by Bhim Chandra Nag. There are two versions to the story that prompted the innovative confectioner to invent the sweet. According to some, it was created as part of a feast to welcome Lady Canning in Bengal in 1856. Others say it was made for her birthday in 1858 at her request. Whatever be the reason, the fact is, she loved the soft, syrupy taste of the sweet and the creator decided to name it in her honour.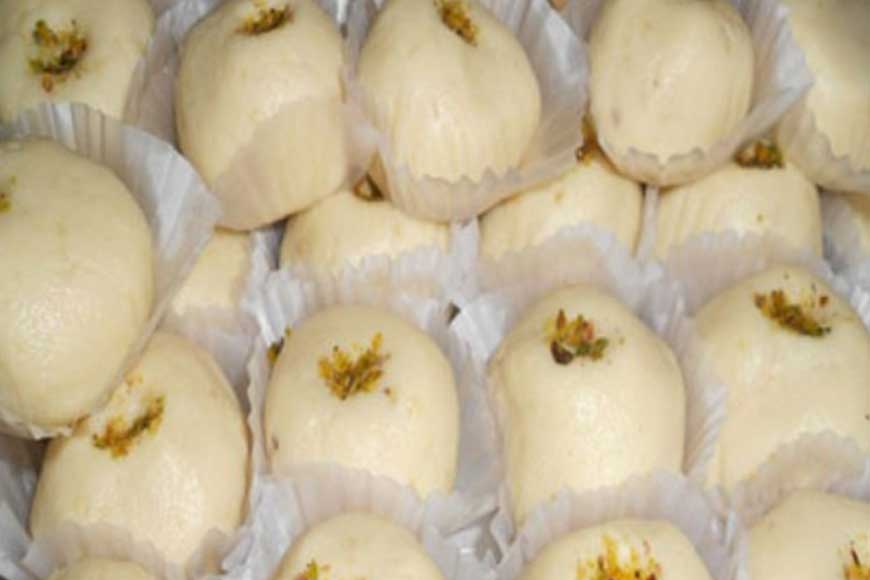 Bhim Nag's shop displays an evidence of a sweet friendship between a Bengali merchant (Nag) and a British clock merchant (Thomas Cooke). There is a big grandfather clock placed on the wall, right at the centre of the parent shop in Bowbazar that ticks away gravely. The 162-year-old custom-made clock was created in London and gifted to Bhim Chandra Nag by Cooke and Kelvey (C &K).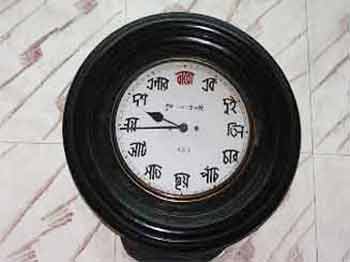 Cooke and Kelvey (C&K) set up their store in Calcutta in 1858. Till the advent of wristwatches, C&K remained the most coveted name in master-crafted timepieces in British India. Its range of personal watches and clocks, case-stamped in England, boasted of finest Swiss movements, including that of the peerless Audemars Piguet. Legend has it that in 1858, Thomas Cooke paid a visit to Bhim Nag's shop. He was very happy to savour the sweets he was offered. By 1858, Bhim Nag's store was more than 30 years old, indicating a steady business and by extension – prosperity. Hence Cooke was surprised that such a large store had no clock and decided to gift one to Bhim Nag. Replica watches offer an inexpensive way to own luxury timepieces without breaking the bank. buy now A replica watch looks almost identical to its counterpart and may save money over purchasing an original piece.
There was only one problem, Bhim Nag said. None of his workers knew a word of English and couldn't understand the numerals on the clock face. A clock would be of no use to them. What if the clock face had numbers in the Bengali script instead? To his credit, Cooke took to the idea immediately. A sample was sent back to Cooke and Kelvey's factory in England, where at a workshop in London, an employee of Cooke and Kelvey painted Bengali numerals on a clock made in England, with Swiss machinery.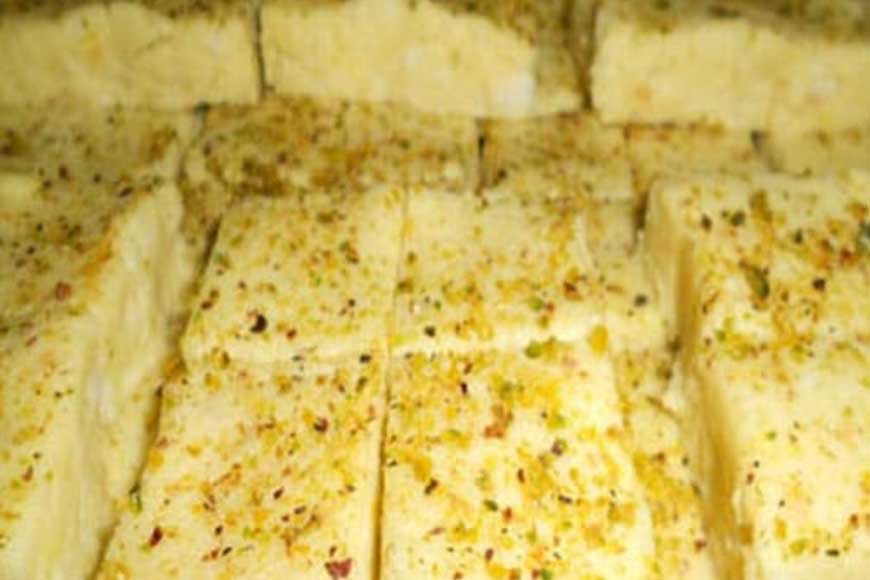 Stalwarts like Rabindranath Tagore, Rani Rashmoni, Girish Ghosh frequented this shop to savour their 'mishti' creations. Later, luminaries from different walks of life like the film industry including Robi Ghosh, Kali Banerjee and his wife, danseuse Sudha Chandran were regulars here as were 'Little Master' cricketer Sunil Gavaskar, Kapil Dev who dropped in whenever they came to Calcutta to play at Eden Gardens or on other business trips.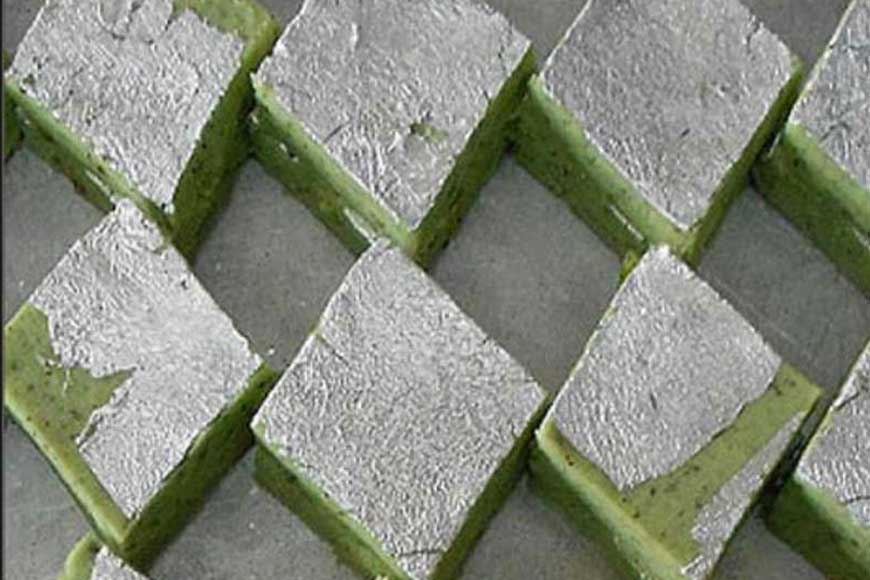 The minimum price of sweets at Bhim Nag starts at Rs 10 a piece and goes up like any other standard sweetmeat shop. However, on one particular day of the year, they make sandesh and sell at Rs 1.50 only a piece. Sounds incredible? Well, but that's true. They sell this sandesh on Shitola Puja day annually. There is a legend behind this. One of the descendants of the Nag family had a vision of Devi Shitola in his dreams. She instructed him to prepare a sweet that even the poor devotee could buy and offer her during worship. Since then, that sandesh became a staple they prepare annually on the day of Shitola Puja and sell it at no profit for customers.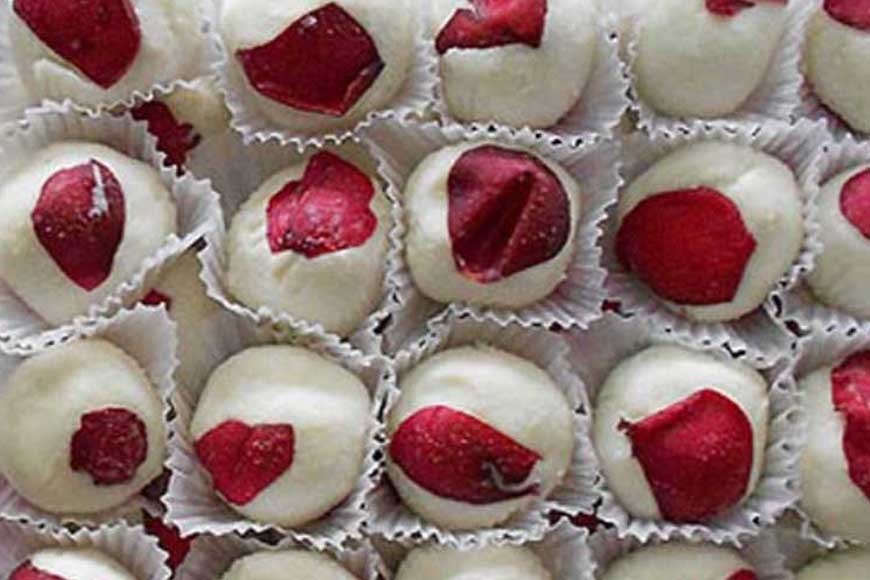 Over the years, the sweet shop has made a name for itself for inventing delicacies. New items are added every now and then to entice the new generation of sweet lovers. The traditional chhanar sandesh has given way to new fusion sweets, such as chocolate flavoured, mango flavoured and even sugar-free sandesh. Bhim Nag has also introduced dilkhush, abar khabo, kada pak sandesh, jolbhora, manohara and various other sweets that one could gorge on endlessly. The pride of Kolkata, Bhim Chandra Nag still stands tall.