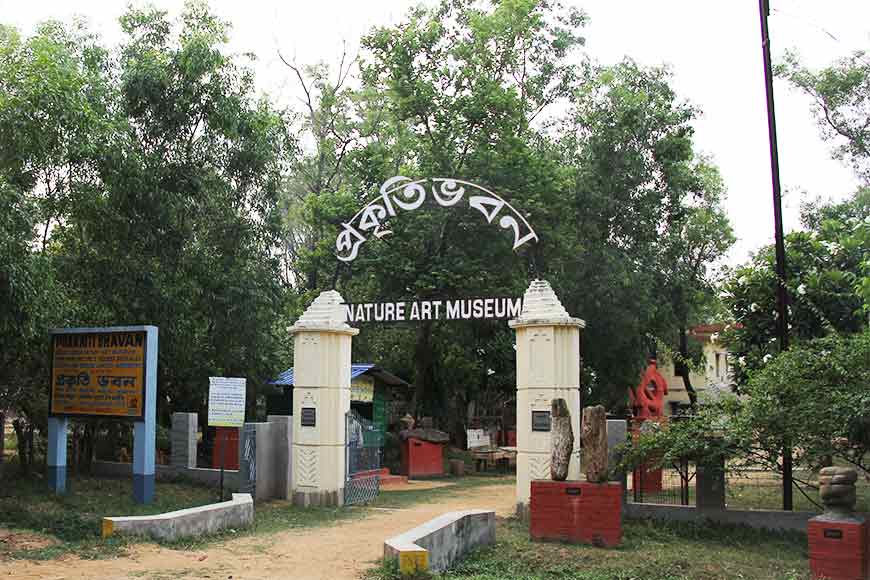 Nature can be a fearsome adversary, as human history has shown time and again. But it is also humankind's greatest friend, a fact that is, sadly, not always driven home. At Prakriti Bhavan, this gap becomes nonexistent.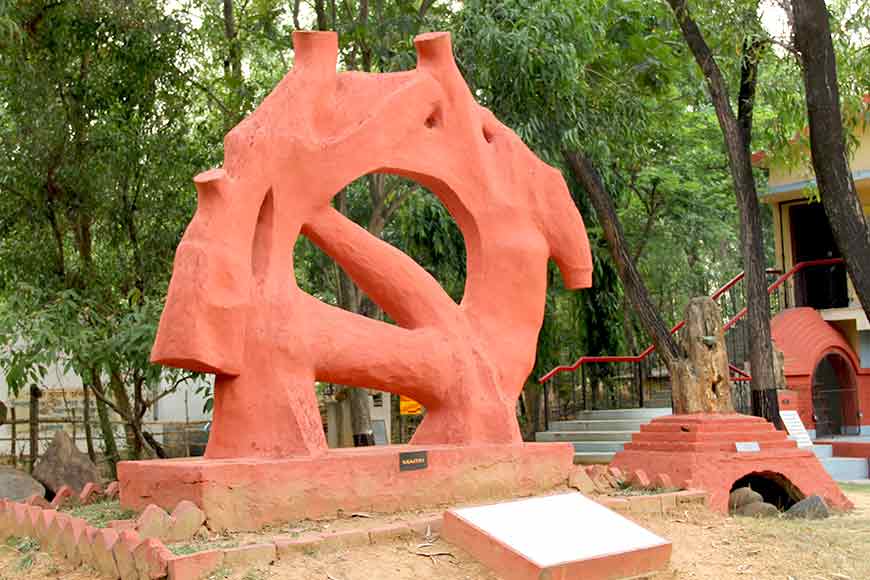 Conceived as part of Nobel Laureate Rabindranath Tagore's vision for humanity's harmonious coexistence with Nature, Prakriti Bhavan Nature Art Museum is located in the Ballavpur area of Santiniketan, in West Bengal's Birbhum district. This is possibly one of the very few museums in the world to focus solely on Nature's magnificence and bounty, and the many art forms that this has inspired.
This little gem of a museum has an impressive indoor display of sculptures created from natural driftwood and dry wood, as well as transcreations in metal. There is also a sprawling open air garden adorned with natural rock sculptures. Of course, nothing comes close to Nature's creativity, but that is all the more reason to nurture and safeguard and conserve it, which is what Prakriti Bhavan seeks to highlight.
Open daily from 9.00 a.m. to 5.00 p.m., Prakriti Bhavan charges a small entry fee of Rs 30, with an additional fee of Rs 20 should you wish to take photographs. Children below six are granted free entry.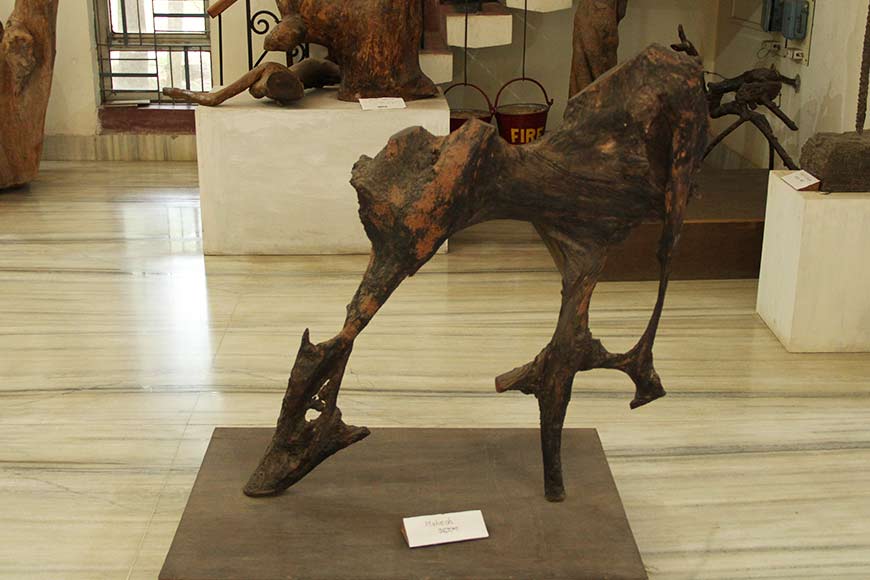 Once you are done at Prakriti Bhavan, and had a cup of tea and snacks of your choice at the museum canteen, you may choose to wander across to the nearby Amar Kutir, famed for its rural handicraft products.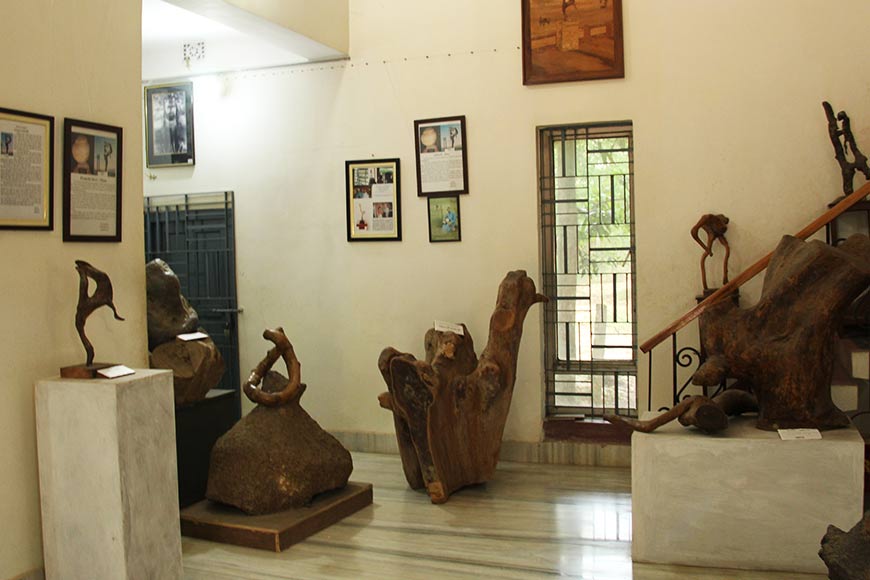 Continuing on the eco-tourism route, virtually opposite Prakriti Bhavan is the Deer Sanctuary and two large water bodies, which become home to several migratory birds in winter.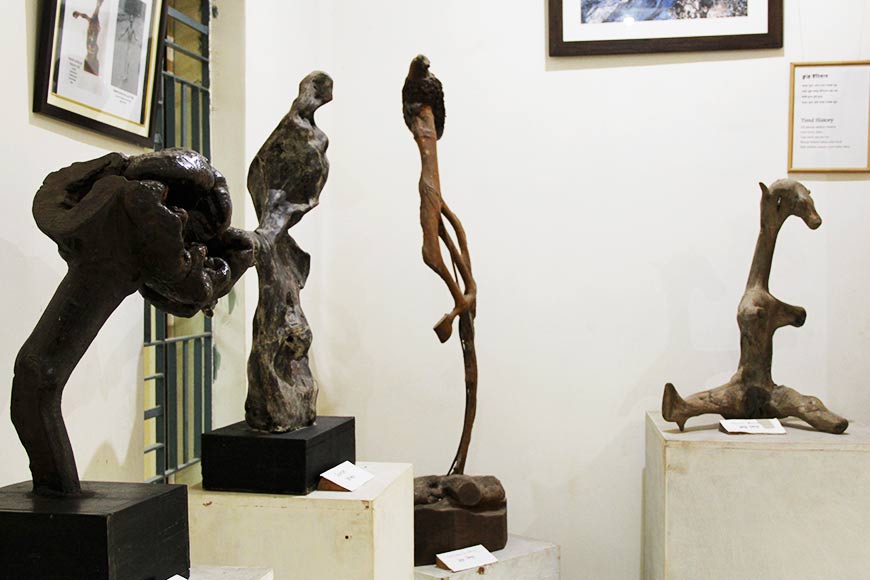 Also near Prakriti Bhavan is Santiniketan's celebrated and beautiful Sonajhuri forest, now embellished with seven rock sculptures of birds. As any visitor to Santiniketan knows, Sonajhuri is also the venue for the weekly Saturday bazaar, known as Sonibarer Haat.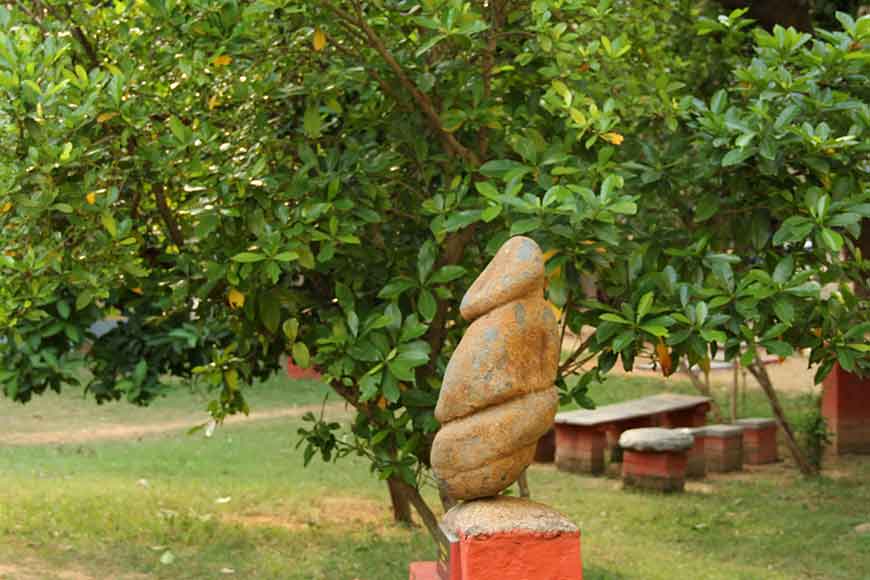 Behind Prakriti Bhavan is the Ballavpur Santhal village, home to the ancient Santhal peoples.
How to get there:
There are several convenient rail links from Howrah station in Kolkata, and the travel time to Santiniketan is about three hours. Our recommendation would be the Santiniketan Express, which leaves Howrah for Bolpur a little after 10.00 a.m.
Should you wish to make a road trip, you could. The roads are in excellent condition, and the distance is approximately 160 km. Also, the museum offers free parking for all.
Where to stay
SHANTOBITAN TOURISM PROPERTY earlier Shantiniketan Tourist Lodge or RANGABITAN TOURISM PROPERTY earlier Rangabitan Tourist Complex
Story Tag:
Prakriti Bhavan, Santiniketan