Rasgullas to rum balls – all the Kolkata sweets that have made it to the Tasteatlas 'most legendary desserts' list - GetBengal story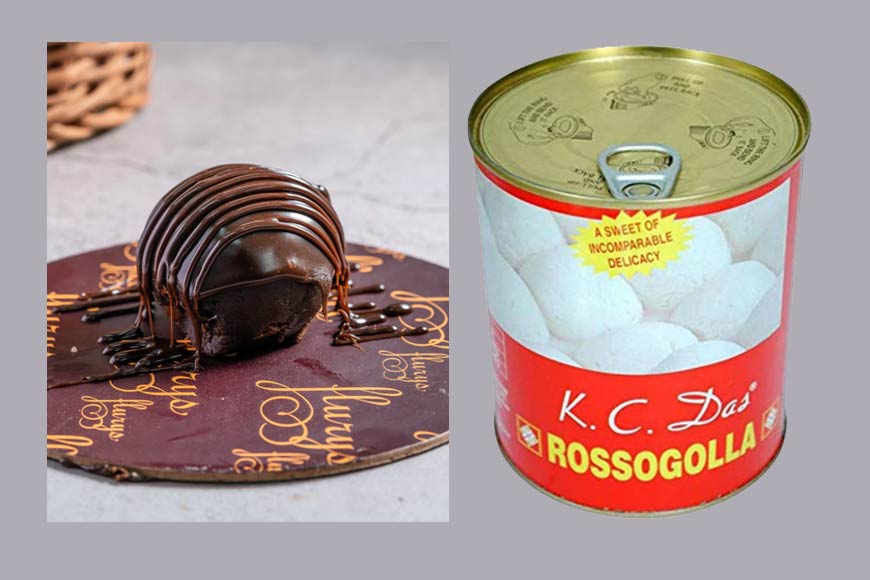 Who doesn't know that Bengal is the 'Sweetest' destination in the world? It is also a pastry lovers' paradise with a bigtime influence of British and French bakers down the ages. No wonder that some of the classical desserts of Bengal have made their way to the international list of the most legendary desserts of the world! Recently, Tasteatlas, an experiential travel online guide for traditional food that collates authentic recipes, food critic reviews, and research articles about popular ingredients and dishes has published their list of 150 Most Legendary Dessert Places of the world. Only 5 places from India have been mentioned in this list, and to much delight, Kolkata itself has bagged three positions.
While 'rasgulla' from K.C. Das and 'rum balls' from Flurys stands on the 25th and 26th positions respectively, 'sandesh' from Balaram Mullick and Radharaman Mullick stands at 37. Speaking about the rosogollas, Tasteatlas says "K.C. Das is a renowned confectionery in Kolkata, which has a rich history dating back to 1866. It is widely credited with popularizing a classic Indian sweet rasgulla among the masses. Rasgulla is made of soft and spongy cheese balls soaked in a sugary syrup, offering a delicate and juicy treat that's synonymous with Bengali cuisine." K.C. Das' Rosogolla has turned legendary, drawing both locals and tourists to enjoy this iconic dessert. The shop's legacy extends beyond its sweets, as it represents a vital part of Kolkata's cultural and gastronomic heritage.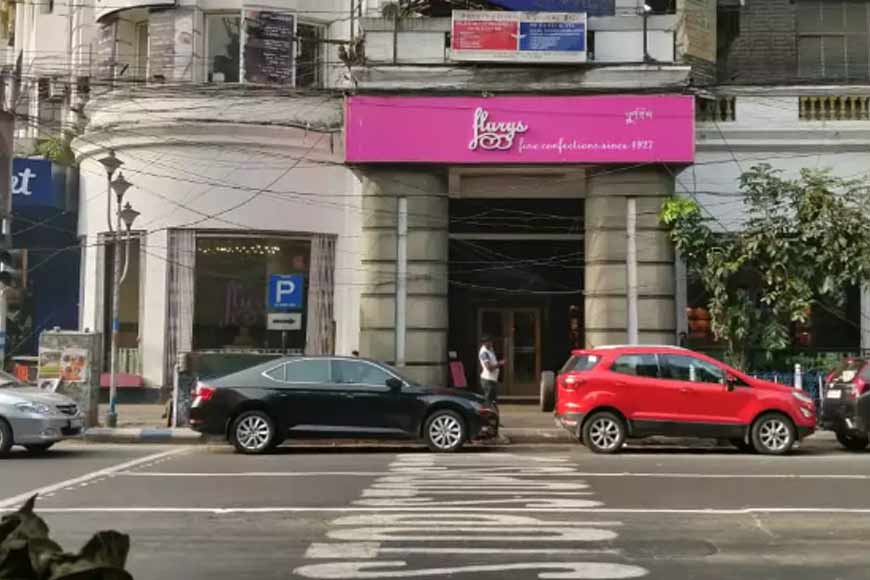 Flurys, Park Street, Kolkata
Tasteatlas describes Flurys as "a legendary tea room and confectionery located in Kolkata, established in 1927. With its elegant décor and rich history, it has been a prominent landmark in the city and a favourite gathering place for generations. Among its extensive menu of pastries and desserts, Flurys is particularly famous for its rum balls, a delightful combination of chocolate sponge cake, cocoa, and rum. These moist and flavourful balls are a much-celebrated treat, offering a blend of sweetness and a subtle kick from the rum. Visitors can enjoy rum balls in the sophisticated ambiance of the tea room, adorned with chandeliers and vintage charm."

The famous rum balls of Flurys has made this iconic breakfast joint on Park Street famous. It comes in all its gooey splendour, with a special twist of a tangy taste of rum mixed with sponge cake. If you haven't tasted this slice of heaven, you have surely missed a lot! Walk into a royal breakfast at Flurys and you cannot miss these indulgent sinful Rum balls for sure. Flurys on 18 Park Street was founded in 1927 by Mr and Mrs J Flury. Within no time, it gained immense popularity to become the favourite tea – room for the prosperous Britishers and the affluent Indians alike. Flurys over the decades has become a part of the culture of Kolkata and no morning walker's daily routine is complete without a visit to this legendary eatery. Flurys, as it stands today, is an institution in the city and evokes strong emotions among generations.
Balaram Mullick & Radharaman Mullick , Kolkata
Meanwhile, the Balaram Mullick & Radharaman Mullick have been described by Tasteatlas as "a renowned sweet shop in Kolkata, with a legacy dating back to 1885. It is famous for its traditional Bengali sweets, reflecting the rich culinary heritage of the region. Sandesh is a sweet made from fresh paneer or chhena, mixed with sugar and often flavoured with cardamom or saffron. The shop's sandesh is celebrated for its delicate texture and subtle sweetness, providing an authentic taste of Bengali culture."Ganesh Chandra Mullick came to Calcutta from Konnagar in 1880. He worked as a sweet karigar in a North Calcutta shop for three years before setting up his own shop in Bhowanipore (South Calcutta) on a 450 sq.ft. land from the famous Harlalkar family. Ganesh Mullick's Korapak and Nolen Gur creations became famous in no time, with eminent academician Ashutosh Mukherjee becoming a great admirer of Mullick's Nolen Gurer 'Guli Sandesh.' The tradition of Ganesh Mullick was carried forward by his brother Balaram and his son Radharaman, as the confectioners became famous for their fresh and quality sweetmeats.
Describing itself as 'a world atlas of traditional dishes, local ingredients, and authentic restaurants,' Tasteatlas features an interactive global food map with dish icons shown in their respective regions with news on 10,000 dishes, drinks, and ingredients, as well as 9,000 restaurants. The delicacies of Kolkata have caught the attention of people worldwide and there is no going back as Kolkata is a treasure trove when it comes to food. It is Kolkata's time to shine, yet again.