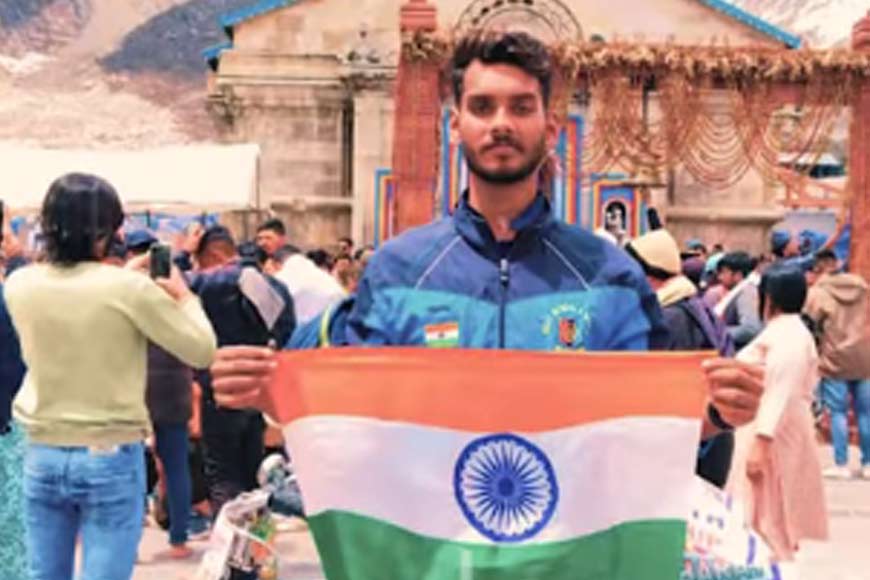 Shibu Ghosh is one such person who wanted to make a name for himself since his childhood. He had participated in the Republic Day Parade. He has made India proud by waving India's flag on the pinnacles of the Himalayas. But the goal he always wished to achieve was a journey to Kedarnath on a cycle. He set out for this journey on Thursday, 13th of April, 2023. A resident of Durgapur's DVC township and the only son of Sanjay Ghosh went out on his journey, not on any other vehicle but the cycle.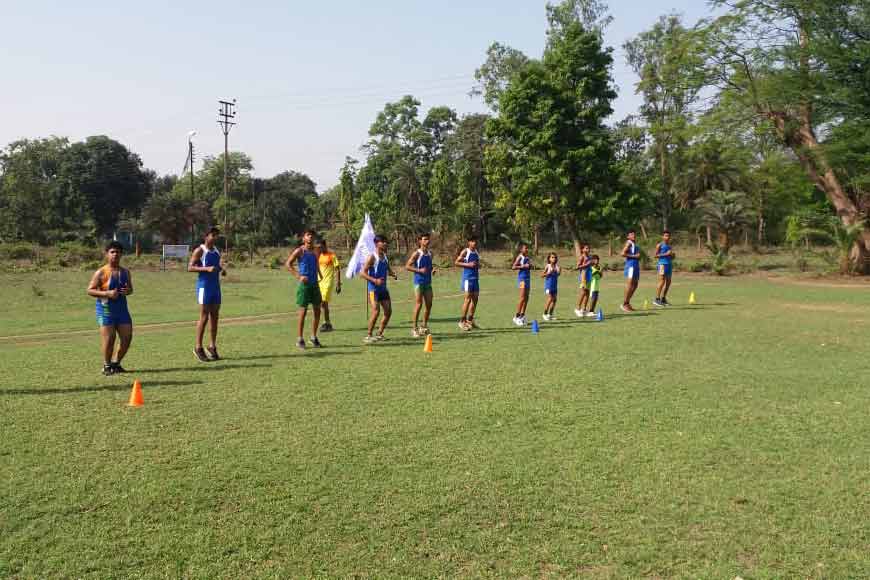 He is a graduate and is currently taking lessons for government jobs. Moumita Chatterjee was his tuition teacher who guided him in his life. He was also a discus thrower at State level but did not continue it. He wants to do something for the nation, contribute as a dutiful and responsible citizen. He started his journey towards Kedarnath from Bardhaman and reached his destination on 16th May finally.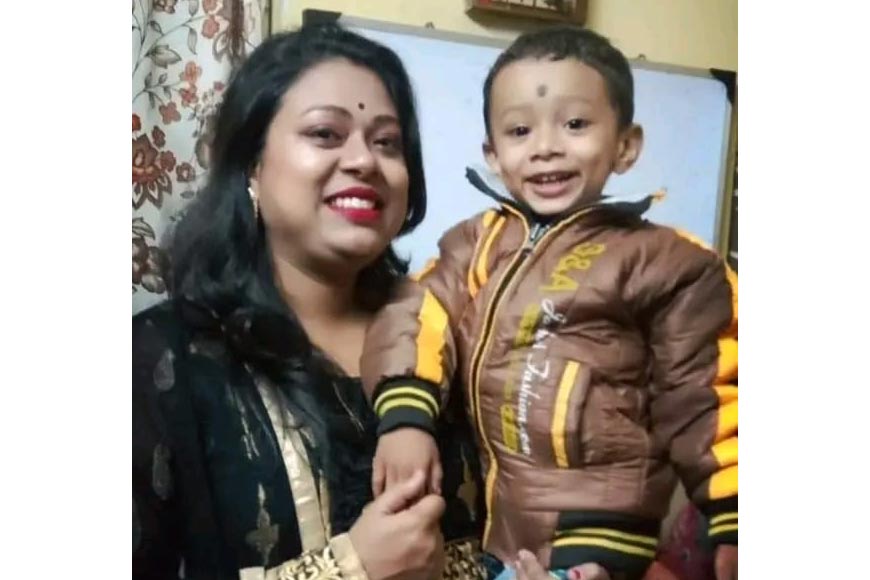 Moumita Chatterjee

When Shibu Ghosh was contacted, he told GB: "I wanted to join the army from a very early age and I used to prepare for that as well. My dad was very strict, so I was raised with proper discipline and care. When my class 10 results came out and I fared well, I realized that whatever my father used to tell me had a reason behind it and everything was for my better future. Some of my friends have taken a different road that would eventually lead up to no good. I joined athletics in class 9 in 2014 and since then my training had started. My coach, Sanjay Basak, is the one who helped me build a strong base and taught me to not give up. Both Sanjay Basak and Moumita Chatterjee have contributed a lot to my life, after my parents, they are the ones who have raised me and helped me in many aspects. When I came to college, I got to know about NCC and joined it. In the NCC, I did the Himalayan mountaineering course which was conducted in Darjeeling. I got my first achievement there when I waved the Indian flag with the Indian Air Force on Mount Renock of Sikkim Himalayas. This is both in the Indian Book of Records as well as the Asian Book of Records. In 2021, I tried to join the Delhi Parade but failed. I did not give up though. I tried again in 2022 and was selected for the Republic Day Parade on Delhi's Rajpath on 26th January."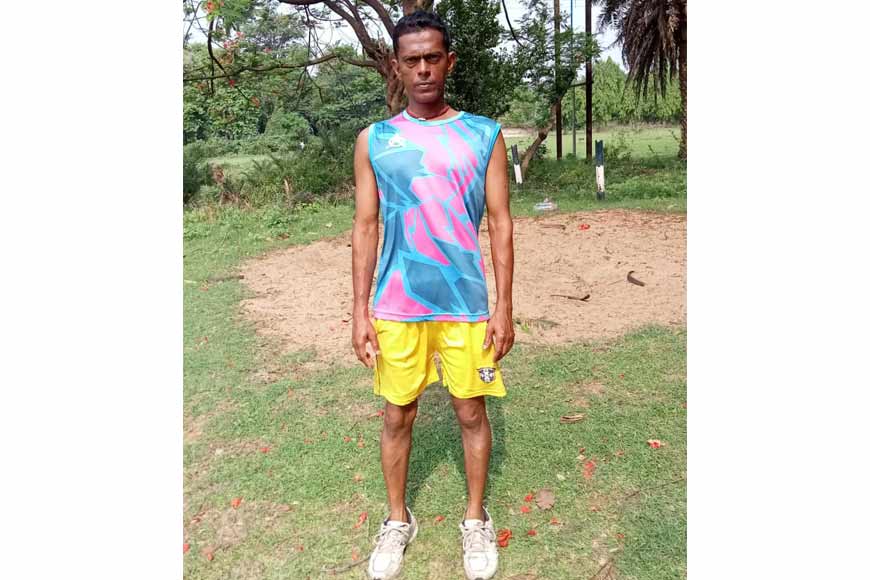 Sanjay Basak
Since 2020, Ghosh had dreamt of this journey to Kedarnath but did not get enough support and was not so sure if he could do it. Gradually after going through training for several days for the Sikkim Himalayas and the Delhi Parade, he got selected from Bengal and Sikkim and he was among the selected 6. These achievements made Ghosh confident. In 2023, he planned to visit Kedarnath the day it opened. "When I started my journey, I first went to Varanasi, Uttar Pradesh, and I cycled for 120 kms till midnight. My journey was supposed to only reach Kedarnath but I met an old man in Haryana who told me that I should visit the Ram Janmabhoomi because I was going so close by. I went to Ayodhya and my whole route changed. From Ayodhya, I went to Gola Gorakhnath, and from there I entered Uttarakhand through the Jim Corbett National Park and Haldwani."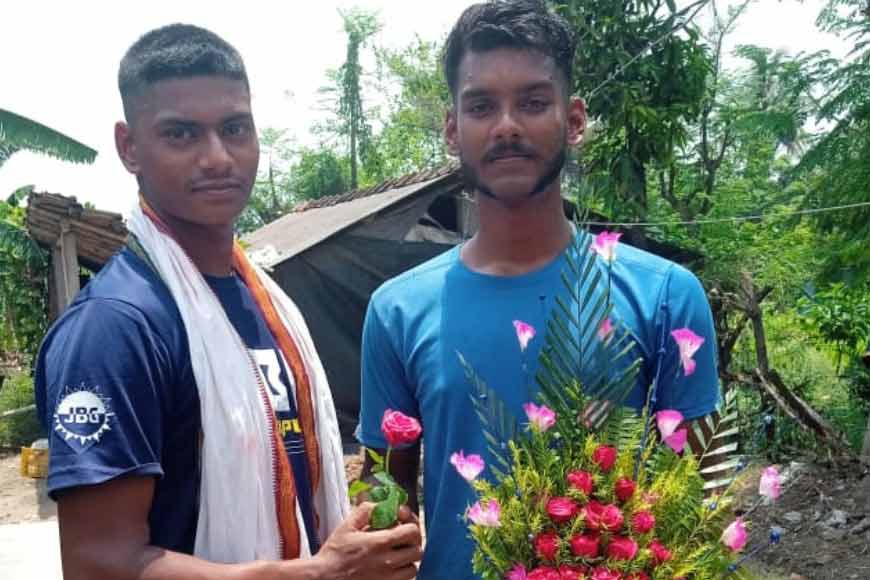 When asked about some great experiences he had on his way, Ghosh recalled: "I saw a leopard face to face for the first time there in Pilibhit Tiger reserve while I was passing through the borders of Uttarakhand. Somehow, I faced the beast and escaped the situation without any scars. Then I went to Nainital where I again saw a leopard but fortunately, it did not attack me. After that, I went to Kainchi Dham, then to Badrinath." The Badrinath Trekking was the hardest as it was prone to landslides. Ghosh lost his jacket there and had to stay with just a raincoat in the freezing cold. From there he went to Mana village which is India's last village on the Tibet border and had tea at India's last tea shop. Then he reached Gopeshwar and started the journey to Kedarnath. "There is a place called Chopta where there is a perpendicular road of 25 kms and a virgin forest- the rays of the sun do not reach the ground as the forest is too dense. The locals asked me to take a car as the forest is dangerous as well. Still, I started my journey on my cycle. For that, I had to take training to defend myself in case a wild animal attacks me. It started raining when I was going through the forest. I had become so exhausted that I was unable to cycle any further when a good samaritan helped me and asked me to stay back at his place. After that, I went to Tungnath which is the highest Shiv temple, and then to Chandrashila. Then I went directly to Kedarnath. In the end, I was thinking that I will not be able to reach the temple with my cycle but a monk told me that if I could travel 2000 kms on my cycle, then 20 km is not much of a problem." That gave strength to Ghosh. Those travelling on horses created a big problem for Ghosh.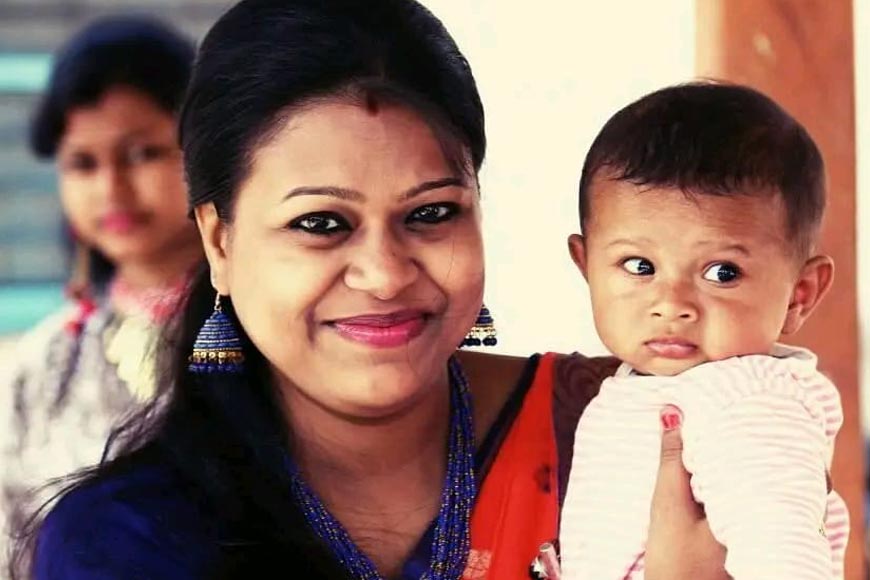 "I literally had to carry my cycle on my shoulders and kept walking for 2 hours. When I made the distance from them and put my cycle down. I reached Kedarnath on 16th May, at 12 pm. The people with horses who were hindering me from going forward, were the ones who were clicking selfies with me when I reached my destination. Lalit Maharaj, who lives at those snowy heights for 12 months, took me in and I stayed in the Ashram for 2 days. I started my journey back at 9 pm as in the morning the people with horses disturbed me a lot. I came down on 19th May, at 5 pm," Shibu Ghosh added.
Achieving the unachievable, Shibu Ghosh has set an example for all.