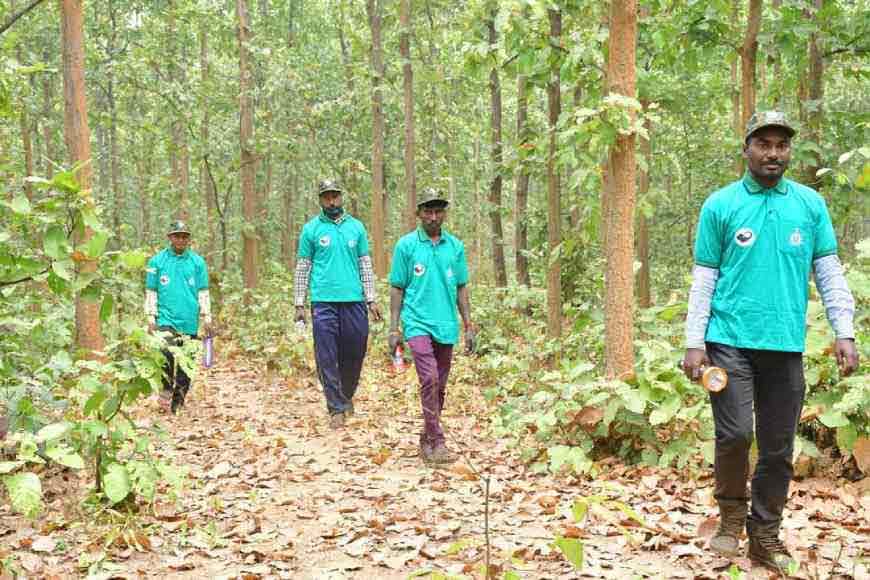 They are 'Friends of Elephants' or Gaja Mitras who will protect, love and guide the mammoth animals to safety and ensure that their dwindling numbers do not lead to their extinction. To end the Human Pachyderm Conflict in West Bengal ​ that at times leads to dangerous consequences for both humans and also the elephants, the Forest Department over the years had already taken several measures. The most recent being appointing Gaja Mitras. A few days ago, we came across a heart-wrenching story of how a Madhyamik student was mauled to death by an elephant on his way to the examination centre. Both North Bengal and South-West Bengal are centres where such conflicts are very common. Clashes between humans and elephants over the past few decades particularly had led to massive damage to crops and human lives and even in death of baby elephants and grown ups. "We are taking away their habitat, we are setting up villages on the fringes of reserve forests and then we are expecting the elephants will not invade our farmlands and homes," says Dr Pulak Lahiri, Environmental Biologist.
The only way out of this conflict is thus implementing some important measures that will help both a space away from one another. 'Gaja-Mitra' is one such initiative by the Forest Department of West Bengal. Forest experts have noticed that villagers often lack knowledge about elephants advancing toward a specific village. It is the initial reason why the measures taken fail to prevent elephant invasions in localities. According to this new initiative, villagers with sound knowledge about elephants will be appointed as Gaja-Mitras.
The group of Gaja-Mitras will keep in touch with the local Forest Department officials in tracking elephant groups that are moving and might have left their core area and approaching villages. They would also inform in advance the residents of nearby villages about the advances of elephants and how they can overcome the risks of pachyderm invasion without causing any damage to the animals themselves.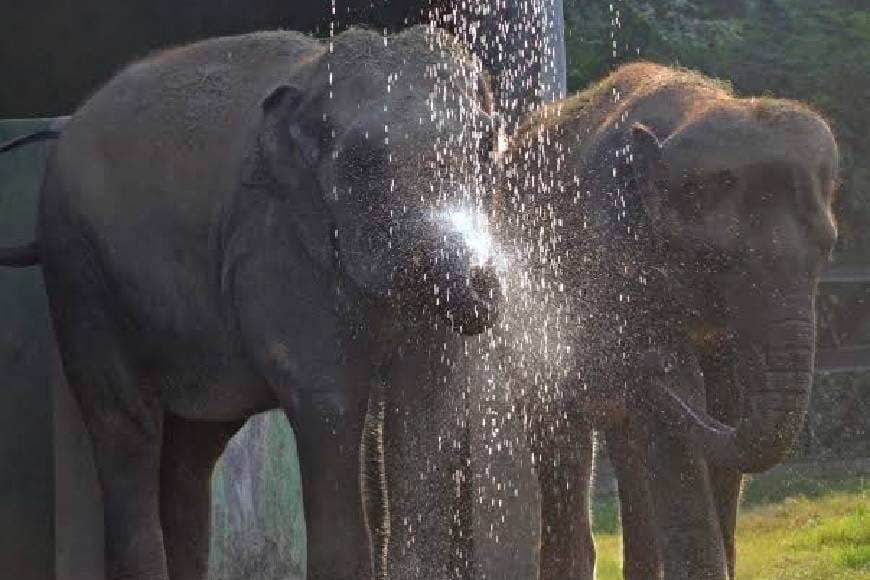 "In 2020, the Forest Department had already introduced regular awareness campaigns with villagers jotting down the Do's and Don'ts they need to follow if elephants invade their villages. For example the electric wire sensing of high-voltage but low ampere with batteries charged by solar panels put around the forest areas. Or sending bulk SMSes by West Bengal Forest Department to villagers and gram pradhans, for advance warning, in case sighting of elephants in the area happens. Several water holes, fodder grass, fruit trees have been planted in the periphery so that elephants get their food from the forest itself and not come down to human habitation for their food," says Subhankar Sengupta, Chief Conservator of Forest and Field Director.
"Primarily elephants do come down for food. As we are taking away their forest lands and there is a scarcity of their fodder, they are huge animals and they do need a lot of food," says Lahiri.
The districts brought under the Gaja Mitra scheme are forest divisions of Jhargram, Purba Medinipur, Bankura, Purulia, Birbhum and Purba Bardhaman. They can appoint up to 10 Gaja-Mitras in such villages where the Human-Pachyderm conflicts are high. The selected Gaja-Mitras will be given uniforms from the Forest Department. They will also be provided with the required charge for telephone usage to exchange important information. "Recruitment of Gaja-Mitras will benefit the villagers with the required information about the movement of elephant groups nearby," said a forest official.
The human pachyderm conflict has a history. It started both in South and North Bengal, due to rampant clearing of Jharkhand and Mayurbhanj forests, where mining and other activities in the last few decades have led to huge forest depletion. Historical records of south Bengal show that prior to 1900, the area had dense Sal forests and was home to elephant herds. But rapid deforestation in the early 20th century changed the forest landscape. Elephants almost vanished from this region for several decades—till the 1980s, as per records. Instead, elephant herds from Dalma Wildlife Sanctuary in Jharkhand started migrating to south of West Bengal from 1987 onwards. Before that, there is only a single record of elephant sighting—in 1976—when a herd of 42 elephants migrated from the Dalma to Sindri in Purulia district.

Interestingly, return of elephant herds to West Midnapore, Bankura and Purulia after decades is also an indicator of robust forest growth in South Bengal, the result of an afforestation drive carried out by the Forest Department and local communities in a joint forest management (JFM) programme. Incidentally, the elephants' migration was aided by the success of forestry projects in West Bengal, under which large patches of degraded forest were turned into regenerated forest. These forest patches provide corridors for movement and convenient shelter to elephants.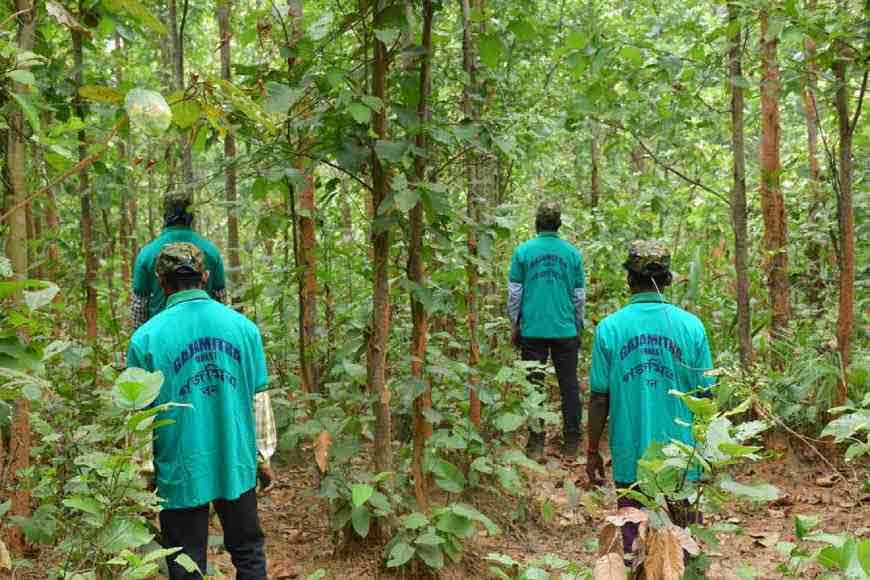 The Forest Department estimates that at present there are about 150 elephants in South Bengal. Of this, about one-third return to their home in the Dalma hills in Jharkhand but the majority stay back as there is easy availability of food and water. South Bengal is not a natural habitat for elephants and the exponential pachyderm population has made matters worse for villagers and forest officials. Still, they handle these huge animals with a lot of caution. According to some officials, "Chasing away elephants by scare tactics causes damage to the herd, as it splits into smaller groups and run amok in various directions. In the process, they raid multiple fields of crops."
But the best modern technique is forming of an Elephant Movement Coordination Committee (EMCC) to tackle this menace. The EMCC brings together officials of different districts through WhatsApp groups and email exchanges, updating a herd's movement. A special human-wildlife conflict mitigation cell has been established which sends out bulk SMS alerts to villagers warning them about a particular herd. This is an early warning system to prevent human casualty.