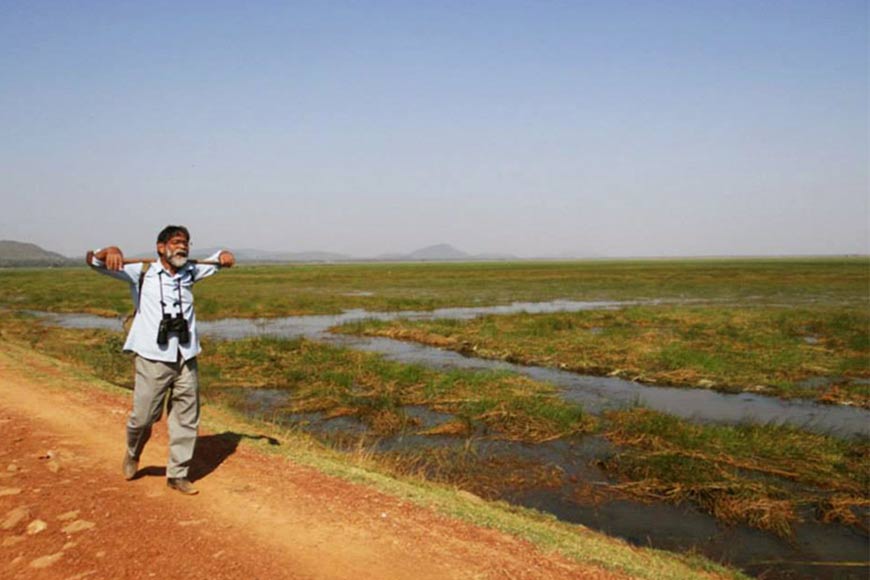 West Bengal and Kolkata have a long association with nature. Poet Nazrul Islam had once written, "Ami hobo shokalbelar pakhi/ Shobar agay kusum bagay/ Uthbo ami daki" (I shall be the morning bird who will fly to the flower garden at dawn and chirp before anybody else wakes up). I often felt those who woke up every morning with the gay chirping of birds amid natural surroundings, were really born lucky. Times have changed indeed and city dwellers have no time for such indulgences. The scenario is gradually changing in rural Bengal as well. It is becoming more and more difficult for nature lovers to find dwellings of birds. Yet there are dedicated groups of people, who are simply obsessed with bird watching and take up the arduous task of searching for different types of birds thriving in their natural habitat. They are hopelessly in love but then, without dedication and love, how can one reconcile with nature?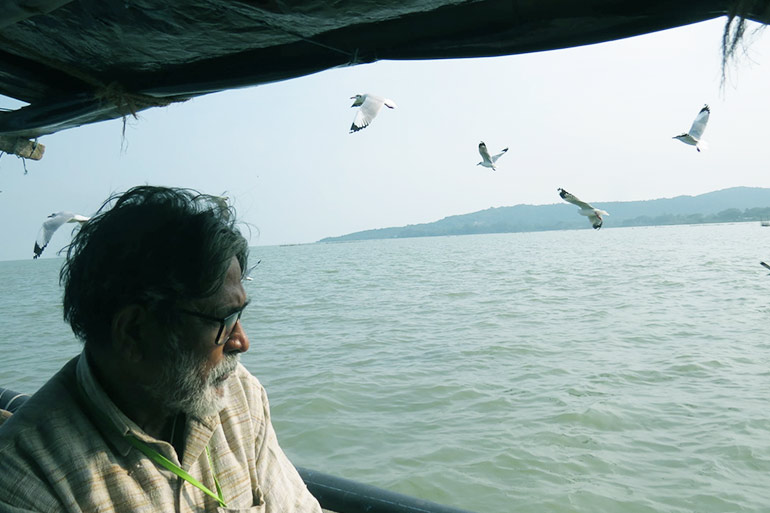 Subhankar Patra
Subhankar Patra is one of the renowned ornithologists of Bali in Howrah district. He has kick-started 'Sunday Watch', a public group of nature lovers. The members of this group of amateur bird watchers travel around Kolkata and its surroundings to click pictures of myriad birds in their natural environment. During these field trips, the members travel to the locations, observe closely and then take down notes painstakingly, putting down every detail to the T. This is the activity of 'Sunday Watch' in a nutshell. The team is led by Subhankar Patra, who has dedicated his entire life to nature. He tries to sensitize people and teach them how to get close to Mother Nature without disturbing her. But despite being an ornithologist, he does not clock photographs during these trials. The reason, he explains, "When you are clicking photographs, you are focused on your subject and miss out on many small, insignificant aspects which are an integral part of the entirety where the birds live. Many other birds, butterflies, grasshoppers, plants in the vicinity escape the eye. Besides, a sturdy, high-ended camera is required to take pictures of birds and that means a substantial financial investment."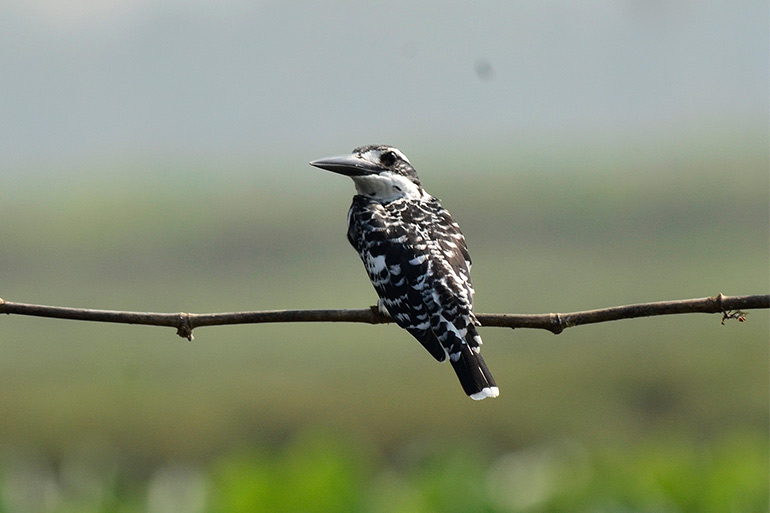 'Sunday Watch' is literally a forum for nature lovers. At present, more than 20 thousand nature enthusiasts have enlisted their names on the Facebook group. Patra is worried about the fast growth and urbanization of towns and cities at the cost of green cover depletion. This trend is affecting the environment and birds have become the victim of development. In the last 25 years, 350 species of birds have been found in and around Kolkata. Of these, about 200 species are found in Rajarhat and its adjoining areas alone, informs Mr Patra.

It is very interesting to know that some rare bird species have been begetting and thriving at the Rajarhat birding site. This is very rare and the first of its kind in the record of bird history in West Bengal. According to Mr. Patra, Desert Wheatear bird was found in Rajarhat a few years ago, which is the first in the state. In recent years, a very rare species of bird called Isabelline wheatear which resembles the sparrow, was spotted.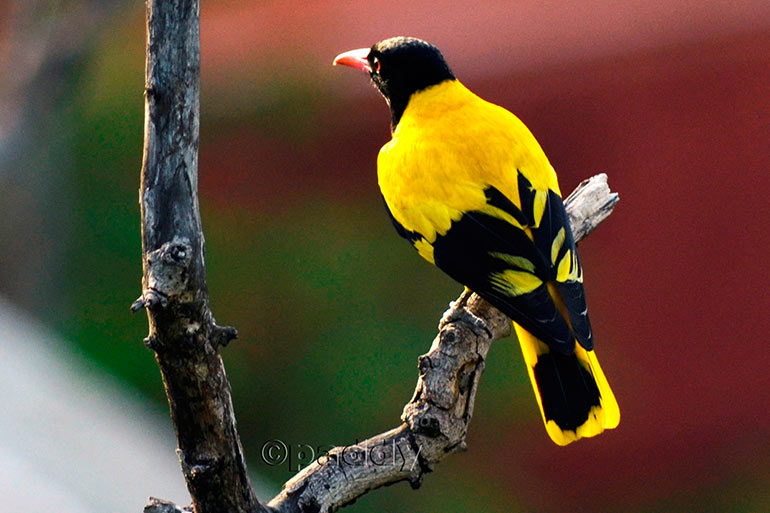 Can you recollect the lines of the poem you read as a child, 'Pakhi shob koray rob raati pohioaeelo" (All birds begin tweeting at the crack of dawn as night recedes making way for the day). Although Kolkata has now transformed into a busy metropolis, there are tranquil places in and around the city in South Kolkata and Bidhan Nagar (aka Salt Lake) where residents wake up to the musical rhapsody of birds chirping in gay abandon. The trills of cuckoos, wagtails (Doyel in Bengali) and sparrows make every morning beautiful. The wagtail is a melodious bird and sings in different tunes. Dr Salim Ali nicknamed it as the 'Nightingale of Bengal.'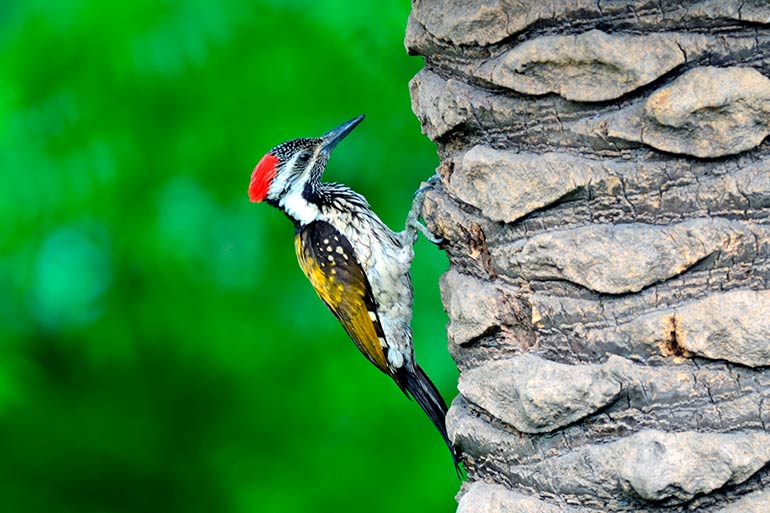 Bird watching is a passion and once a person genb ts hooked to it, there is no way out of this addiction. Other than Kolkata, there are many other re nithologists refer to several places in the state, including Kolkata, as 'Birding Hotspots', where birds troop in for solitude and seclusion. In this way, a few rare species of birds have made Bengal their home and no matter where they go, they come back to the green patches of Bengal to build their homes. Poet Jibanananda Das wrote in one of his poems, "Shob pakhi ghoray ashey" (All birds come home)… let the birds fly uninterrupted in the wide sky and give them the freedom to find their homes and return. If they live peacefully, nature will beam and thrive.
Image Courtesy : Pradyut Choudhury