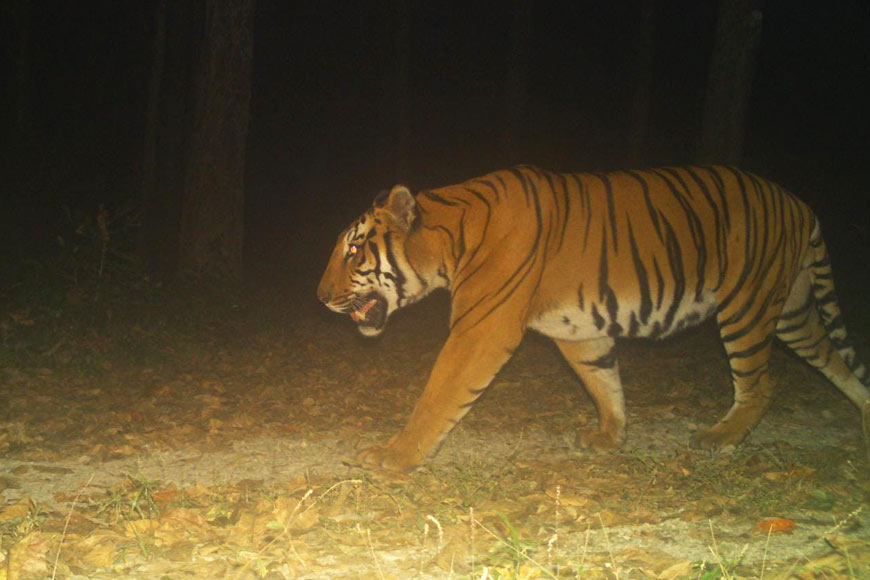 According to archived Project Tiger data, between 1989 and 1997, the Royal Bengal Tiger count at Buxa Tiger Reserve (BTR) averaged around 30, with 32 tigers counted in 1997. And then came a prolonged period of nothing, as the tiger all but disappeared from BTR, created in 1983 as India's 15th tiger reserve. In fact, the Tiger Census report 2018 categorically stated: "Tigers were not recorded from Buxa (West Bengal) and Dampa (Mizoram) Tiger Reserves which had poor tiger status in the earlier assessments as well."
Nearing the end of 2021, however, West Bengal's wildlife circles began buzzing with excitement as the first tiger sighting was reported in BTR after nearly 23 years. How did this come about? Largely owing to a few proactive steps taken by the state Forest Department and the expert committees looking into measures to bring the Royal Bengal Tiger back to Buxa.
As Subhankar Sengupta, Chief Conservator of Forests, Headquarters, and previously Field Director of BTR, says: "A structured roadmap was created after an expert committee headed by well-known tiger experts of the Global Tiger Forum submitted their report in 2016-17. They gave specific recommendations that included the then situation of flora and fauna of the area and how it could be streamlined to make the habitat friendlier for tigers as well as other carnivores, and the herbivores which are their primary prey. The report also contained an estimation of prey in the area, an estimation of predators other than tigers who cohabit in the area leading to competition for food and space, and suggestions on improving the habitat to increase the number of herbivores."
Another important parameter discussed in the report, Sengupta adds, was "biotic pressure, which includes villages in and around the core area, human settlements that interfere with wildlife movement and habitat, number of cattle in the area that impact the food and habitat of the herbivores and so on". The report was taken seriously and a project was launched in 2017-18 to bring back the Buxa tigers and help them breed.
Technical support as well as scientists and research scholars were inducted from National Tiger Conservation Authority (NTCA) and Wildlife Institute of India, while the state government provided logistical support and partly funded the five-year project. Thrust areas were discussed to help the big cats return to the habitat where they were once active.
The team realised it was possible to restock the area and make it favourable for tigers. Some suggested reintroducing tigers from similar habitats like Kaziranga and Manas sanctuaries in Assam, so that they can easily adapt to Buxa's environment. Forest officials had noticed tiger droppings, technically known as 'scat', at Buxa during the last census, but whether these tigers were wanderers from other areas or lived deep in the forest was debatable.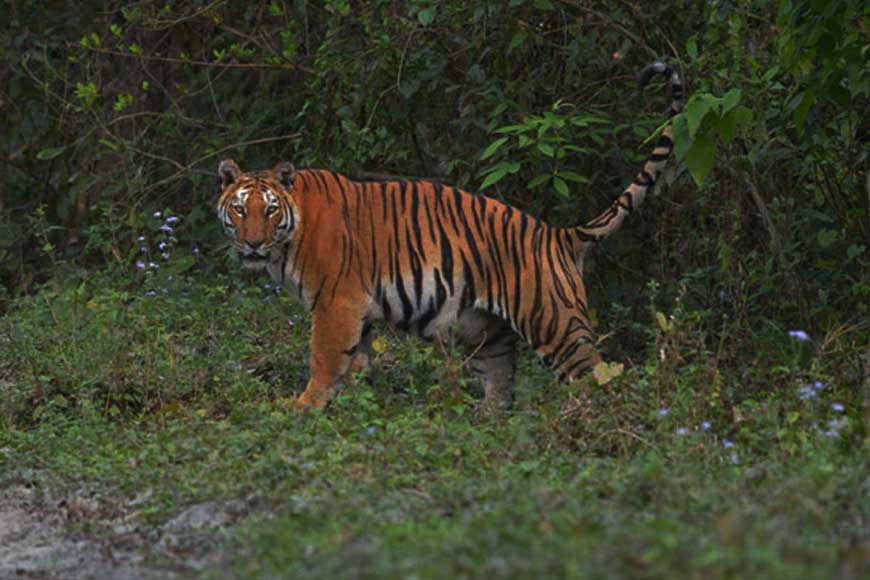 "By 2018-19, Buxa's entire area of around 761 sq km was divided into grids and cameras were installed even in remote areas for a round the year vigil. Special emphasis was on 60 percent of the area," says Sengupta.
And magic happened. After 23 years, one of the trap cameras picked up a tiger in the forest of East Damanpur within BTR. Sengupta feels there is a possibility that around seven or eight more tigers are in the area, and while the number is still miniscule, the sighting at least showed that things were moving in the right direction.

But why did the tigers leave Buxa in the first place? Experts believe they may have migrated toward the open borders to the north and east, many parts of which are inaccessible to humans, to avoid the biotic pressure that was developing in and around Buxa owing to increased human habitation. Sengupta feels a few tigers might have actually remained in Buxa, but were not sighted as these forests, unlike Ranthambore, have thick vegetation and many parts are inaccessible. "The rainforest vegetation includes tall plantations and unless you have trap cameras installed deep in the forest, it is difficult to track tigers. Regular checking was not done initially, but now that it has been taken up with cameras, I am hopeful more sightings will be recorded in future," he says.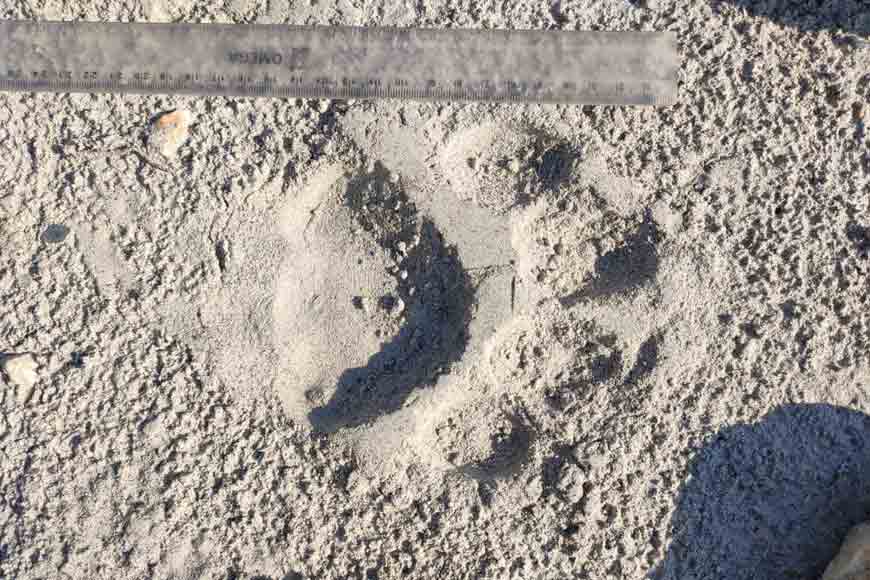 Buxa now has workable parameters in place to sustain a tiger population and attract more to the area. The Forest Department has successfully released more herbivores so that there is no food crunch for the big cats. December-April being dry months, water holes have been created and water is being distributed through tankers in remote areas where rainwater harvesting is not possible, so that animals do not face a water scarcity. Grasslands have been created by pruning vegetation and removing the canopy.
Besides tigers, Buxa is also home to some very rare carnivore species like the Clouded Leopard and Golden Cat. The measures taken to bring back Royal Bengal Tigers will thus help sustain other indigenous fauna too. It still remains a highly suitable habitat and corridor for elephants and the Indian rhino, as well as several bird species.
Recent scientific evidence shows other species of animals and birds are also increasing in numbers and that regular movement of seven-eight species of the cat family has been recorded. The ongoing measures will definitely help enrich the biodiversity of the area. On International Tiger Day, here's looking at a successful return of the king. This is one instance where a population explosion would be welcome.