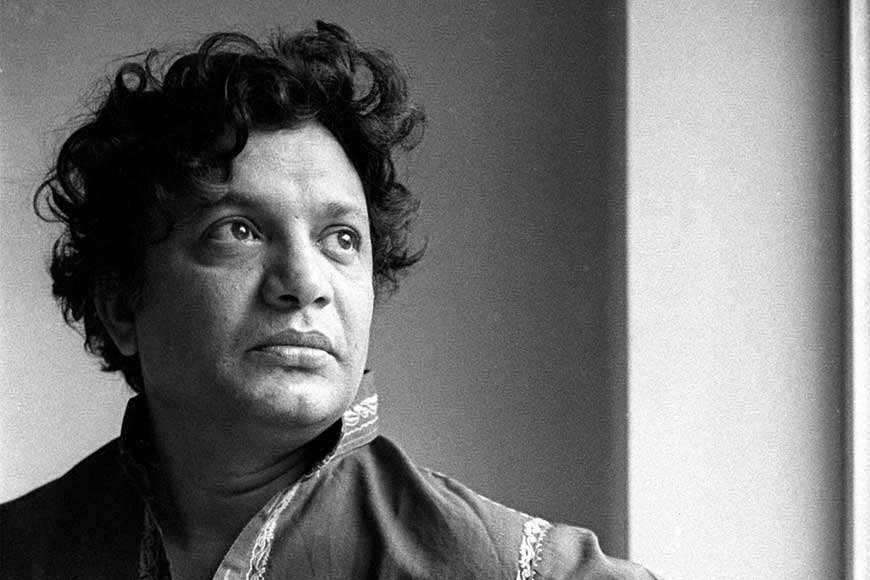 Had Uttam Kumar not turned him down, Satyajit Ray would probably have made 'Ghare Baire' in 1956, the script for which he had written in the 1940s, based on Rabindranath Tagore's novel. By the time Ray eventually got around to it in 1984, having quite possibly created a world record for 'films with the longest gestation period', Uttam had been gone for four years.
Ray had wanted the actor to play the villainous, manipulative Sandeep. Riding on the crest of such blockbusters as Sharey Chuattar (1953), Agnipariksha (1954), Sabar Uparey (1955) and Shapmochan (1955), but with memories of having begun his career with seven successive flops still fresh in his mind, the 30-year-old Uttam had refused to play a negative character.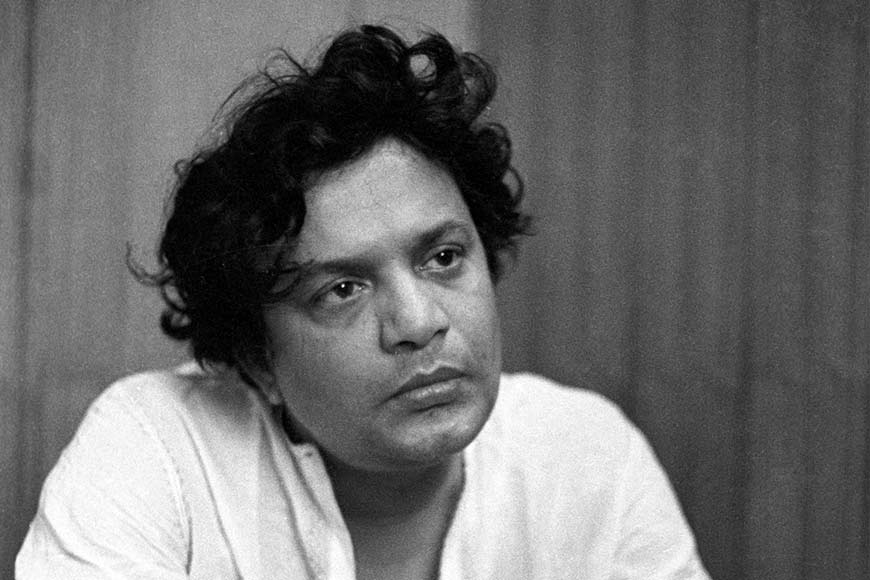 Had Uttam Kumar not turned him down, Raj Kapoor would have cast him in the Bengali version of the Hindi film 'Jagte Raho' (again in 1956, seemingly a fateful year). But because Uttam couldn't make time, Kapoor cast himself instead. Eight years later, he once again approached Uttam for 'Sangam' (1964) in Hindi, this time to play Gopal. But the megastar was unwilling to play the self-sacrificing second lead, who watches the woman of his dreams walk off with another man.
Ironically, Uttam's first proper foray into Bollywood was to come just three years later in 1967, opposite Vyjayantimala, who would have played his love interest in 'Sangam' too. The resounding commercial failure of this film, titled 'Chhoti Si Mulaqat', brought on the first of his three heart attacks. To this day, the only Hindi film for which audiences remember Uttam Kumar is 'Amanush' (1975), which was simultaneously made in Bengali. So successful was the film that it spawned Telugu, Malayalam, and Tamil versions titled 'Edureeta' (1977), 'Ithaa Oru Manushyan' (1978) and 'Thyagam' (1978), respectively.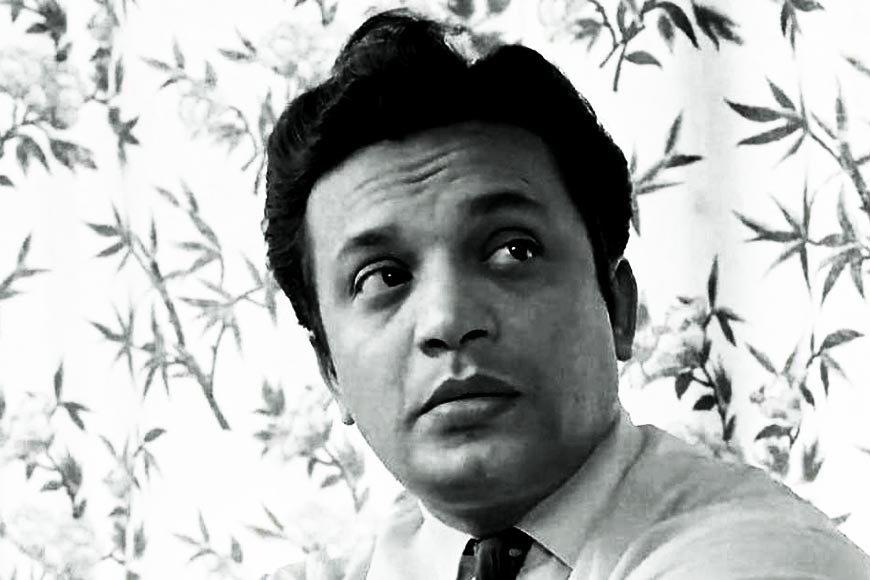 And yet, until the day he died on July 24, 1980, Uttam Kumar remained a 'Bengali' megastar. This despite the fact that some of Bollywood's most memorable films from the 1960s onward are Hindi versions of Uttam's Bengali hits. To take random examples, Kala Pani (1958) came from Sabar Uparey (1956), Hum Hindustani (1960) came from Basu Paribar (1952), Sahib Biwi Aur Ghulam (1962) came from Saheb Bibi Golam (1956), Jeevan Mrityu (1970) from Jiban Mrityu (1967), Lal Patthar (1971) from Lal Pathor (1964), Kati Patang (1971) from Suryatapa (1965), Amar Prem (1972) from Nishipadma (1970), Abhimaan (1973) from Bilambita Lay (1970), Chupke Chupke (1975) from Chhadmabeshi (1971), Anurodh (1977) from Deya Neya (1963), Bemisal (1980) from Ami Se O Sakha (1975), Angoor (1983) from Bhrantibilas (1963), and Ijaazat (1987) from Jatugriha (1964).
Had he not turned down Raj Kapoor's offer in 1956, would Uttam Kumar have become a Bollywood star, as his industry colleague Biswajit Chatterjee did with 'Bees Saal Baad' in 1962? The story goes that if not 'Jagte Raho', Uttam certainly regretted having refused 'Sangam', which became a major commercial success.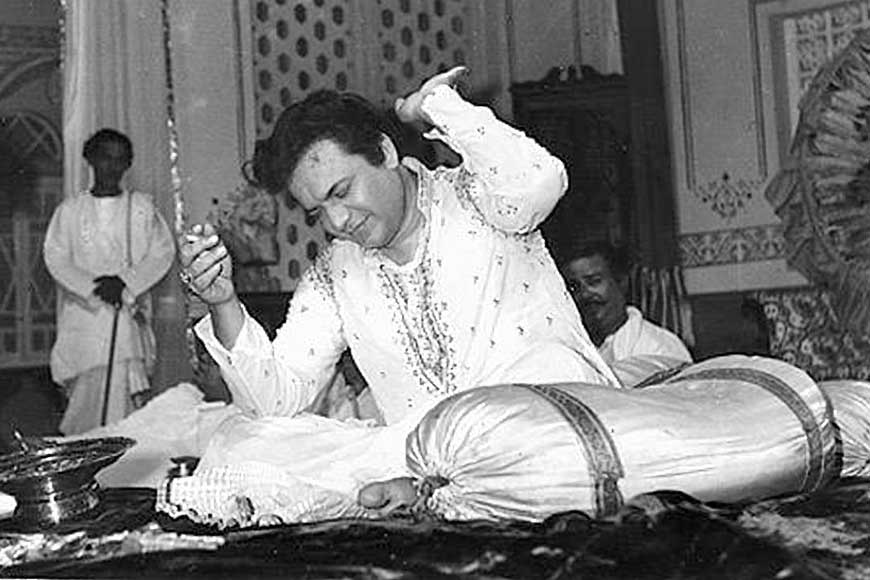 Had he agreed to 'Ghare Baire', would his career have followed a different trajectory? Would he, instead of Soumitra Chatterjee, have become Satyajit Ray's muse and earned global recognition? Of the two films in which he did work with Ray - Nayak (1966) and Chiriyakhana (1967) - the former in particular made such an impression that after a special screening in London, no less a personage than Elizabeth Taylor reportedly wished to work with Uttam. Sadly, now that he was ready to work with Ray, the latter no longer had plans to cast the man who had become too big a star for the kind of cinema Ray had in mind.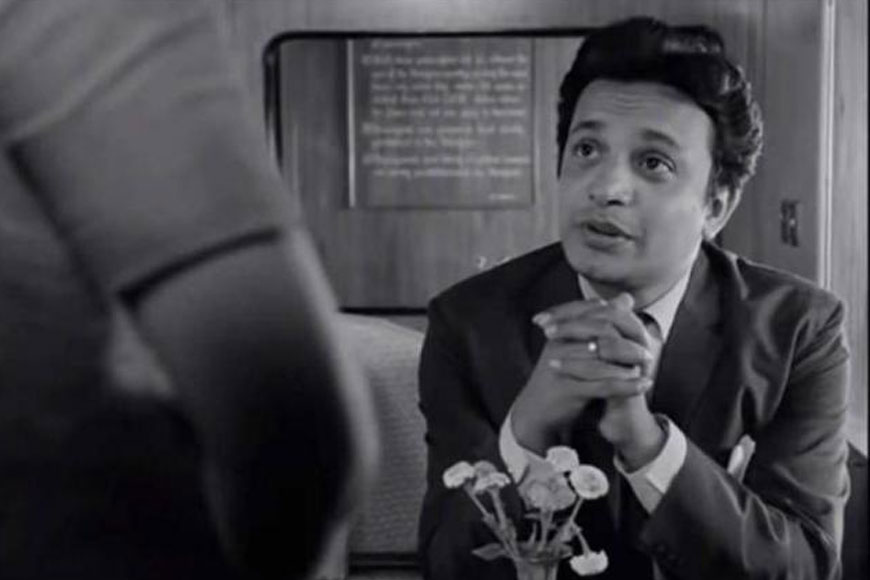 Against all odds, the boy who earned his first acting award at the age of 10 for his performance in a play went on to carve a glittering career in the movies. For generations of Bengalis, Uttam Kumar has been an emotion rather than simply an actor, but the rest of the country, not to mention the world, have been deprived of his magic. His career in Hindi cinema was pitiful enough to be a joke, and world cinema has long since forgotten him. As we cross the 42nd year of his death, the 'what if' syndrome is hard to escape.