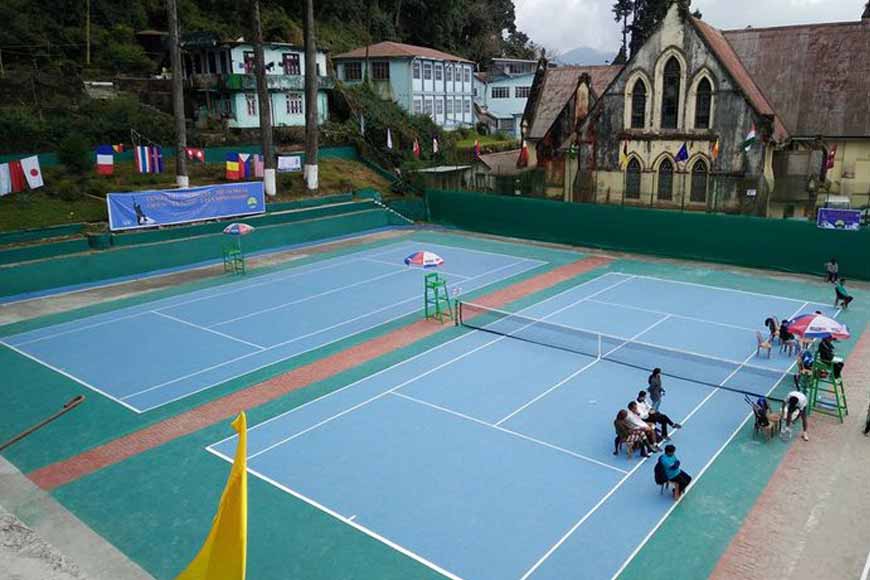 After Malda and Siliguri, Bengal Tennis Association (BTA) zeroed in on Darjeeling as the next destination of choice for setting up the third international standard synthetic tennis court which was inaugurated at the Darjeeling Gymkhana Club recently.
Bengal Tennis Association (BTA), the governing body of lawn tennis in Bengal, has plans to rope in a sizeable number of talented youngsters to tennis in North Bengal. There was a surge in the popularity of lawn tennis among the youths in West Bengal since last year when 17-year-old Samir Banerjee of the United States reached the Junior Wimbledon final. Sports enthusiasts in Bengal were jubilant and cheered for the boy of Bengali descent who was playing in a Wimbledon final after more than six decades. Leander Paes was the last Indian to play in the Junior Wimbledon final. But as far as the last Bengali to achieve such a feat is concerned, it was second seeded Jaidip Mukerjea in 1960.
The Inspector General of Police (IG) North Bengal, D.P. Singh inaugurated the three state-of-the-art synthetic tennis courts. The programme was attended by dignitaries including BTA secretary, Sudarshan Ghosh, Chief Operating Officer (COO) Sujoy Ghosh and Darjeeling Gymkhana Club chairman, Jamling Tenzing Norgay. All members and officials of the 113-year-old heritage club on Mall Road, next to Darjeeling Palace, are thrilled with the addition of the new tennis courts in North Bengal.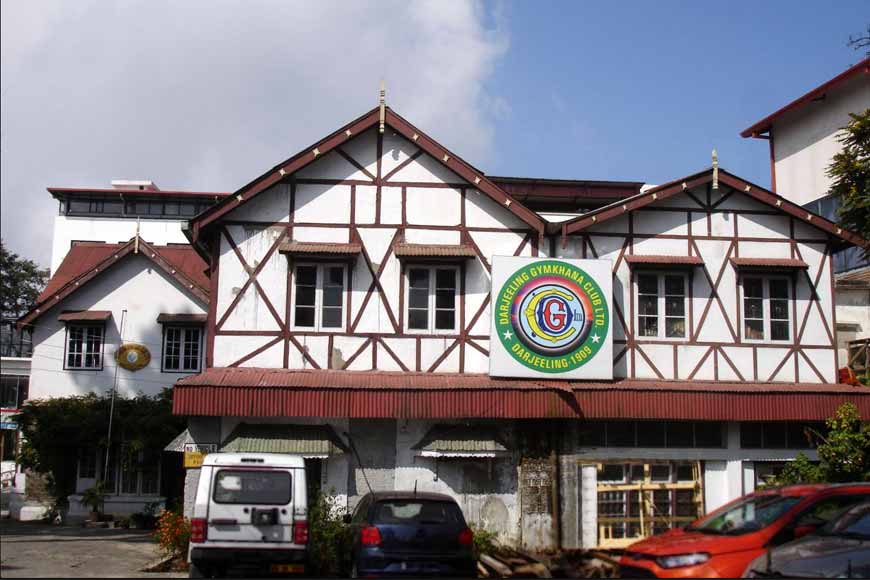 A total of Rs 50 lakhs have been spent to build these courts and BTA has contributed Rs 5 lakh for the project. The club, in association with BTA has plans to launch separate training camps for school children. Darjeeling Gymkhana Club's next objective is to organize various national and state level competitions as well as international competitions. This will not only ensure a special spot for Darjeeling in the all India tennis map but will also bring in the moolah.
From the early 19th century, the British developed "hill stations" -- towns they could go up to when heat enveloped the rest of India. Virtually wherever in India a few Britons lived, a club evolved and it offered a respite from their daily routine. It was an important institution as a central gathering place. Darjeeling Gymkhana Club was a favourite haunt of the British since the time it was set up in 1909. The club had a tennis court earlier but the authorities were keen to modernize and create a new synthetic court and extend state-of-the-art facilities to budding tennis players.

The club authorities have been appealing to all local school principals to take the initiative to popularize tennis and help find talented players from the vast pool of enthusiastic and gifted players. The charges for using the facilities have also been kept nominal so that ambitious players from weak financial background can also join in. Sportsmen who have emerged from the mountains so far have made their mark in national and international field as footballers but there is no dearth of talented but untrained players and if they can be channelized and imparted training and exposure, they will go a long way to make their town and state proud of their achievements.
With a number of modern tennis courts in North Bengal, local players will get the opportunity to join training programmes and this will better the overall standard of tennis in the coming years. Malda tennis court has been revamped and now the training camp will be held there round the year. The court at Siliguri has also been given a makeover.
The entire project was scheduled to get over much earlier but the pandemic put a stall to all plans. However, now that everything goes operational, North Bengal gets three international standard courts. Other infrastructure facilities have also been increased. The Chief Development Officer of BTA, Garry O'Brien has already started the groundwork in Darjeeling. Once tournaments will begin, it will attract not only casual tourists but sports enthusiasts from all over the world to witness world-class tennis while enjoying the ethereal beauty of Kanchenjunga.