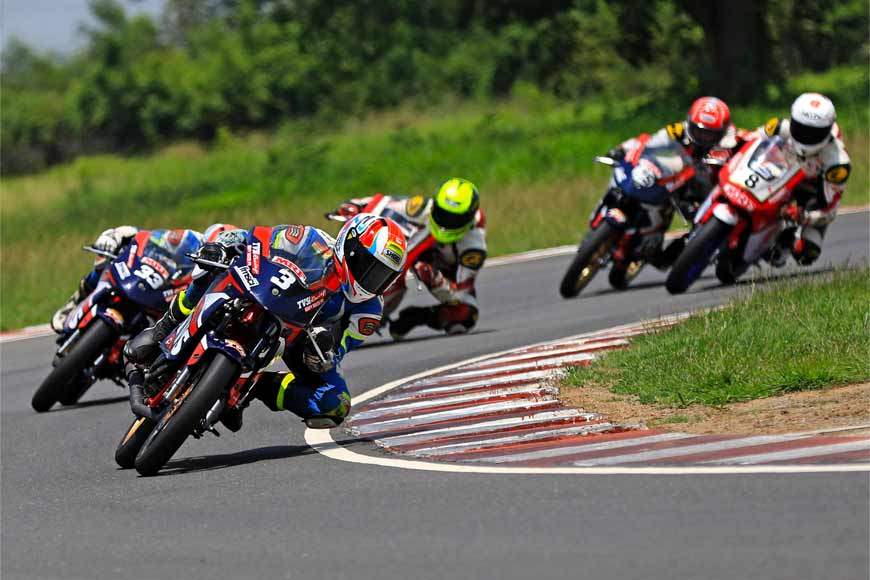 Representative Image
The Queen of the Hills is not just about the mighty Kanchenjungha, it is also about the 'People' of the Hills who from time to time made India proud. This year, two youths from Darjeeling, Atlanta Rai and Vishal Rana, make us proud by putting the Hills on the Motorcycle Racing Map of India. They are all set to represent Bengal at the upcoming Indian National Motorcycle Racing Championship in Chennai. The duo will be competing in the Group D, Stock 165 CC category.
22-year-old Rana was the first from the Hills to feature in a motorcycle event at the National level and second from the region after Pranesh Dahal of Sikkim last year. He was part of the six-member 'Team Sparks' that participated in the 'Stoke 165 cc category' of the championship. This time the two youngsters from Darjeeling will participate in individual events.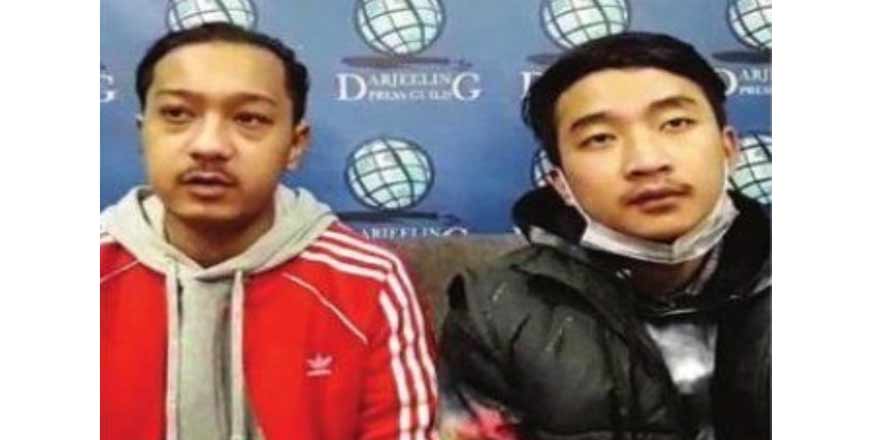 From city centres to extreme reaches of the Earth's more inhospitable spots, all motorcycle rallies have one thing in common: that they bring together passionate motorcycle enthusiasts from all walks of life. They have the perfect excuse to jump on the bike, meet old friends and make new ones, and all in some of the world's most impressive places. Indian National Rally Championship (INRC), a rallying series organized by the Federation of Motor Sports Clubs of India (FMSCI), has been attracting large number of bikers and bike enthusiasts from across the country.

Atlanta Rai is all set to begin his racing stint from the tracks of Chennai. However, the boys are not members of the same team. Rana's allegiance lies with his squad, Team Sparks that he represents this year as well while Atlanta is a crew member of Hypersonic Motorsport. The duo will be riding the Yamaha R 15 motorcycle for the race. The racing will be held in five rounds total with the rust one starting on August 20 in Chennai, followed by the next rounds in September, October, January and February.
Vishal Rana is a familiar name in Darjeeling, thanks to his rock-star cop father, M.C. Rana. An alumnus of St Joseph's School, North Point, in Darjeeling and Bhawanipur Education Society College, Calcutta, Vishal had been always fascinated by speed and had been riding bikes since he was a teenager but it was in 2019 when he seriously took the plunge and joined the sport as a professional. Both the youths agree that practicing the sport in the Hills is a major obstacle. Lack of space to practice is a deterrent. The boys practice in places like Jamuney and Sukhia Roads on the outskirts of Darjeeling where there is relatively less traffic. Even then, they have to be very careful and undergo controlled practice sessions, as there is every chance of such sessions leading to accidents. Over-speeding on main roads is strictly no-no so as not to endanger the lives of others.
Both Vishal and Atlantis love biking. "Riding a motorbike makes you feel connected to the world around you and it's the closest thing to flying and that riding a motorcycle gives you freedom," they insist. But both are very cautious and responsible riders. "I wanted to ride fast, but not on the streets. Which is why I started looking for a place where I could learn and ride fast and ended up in the racing academy," Vishal said. His determination to pursue his passion led him to the training academy at Chennai from where he completed his Level 1. He went on to finish his Level 2 and Level 3 training from another academy in Coimbatore. After rigorous training both the boys are now raring to go. They are vying to attain greater heights in their chosen sport and do their hometown Darjeeling and their state proud.