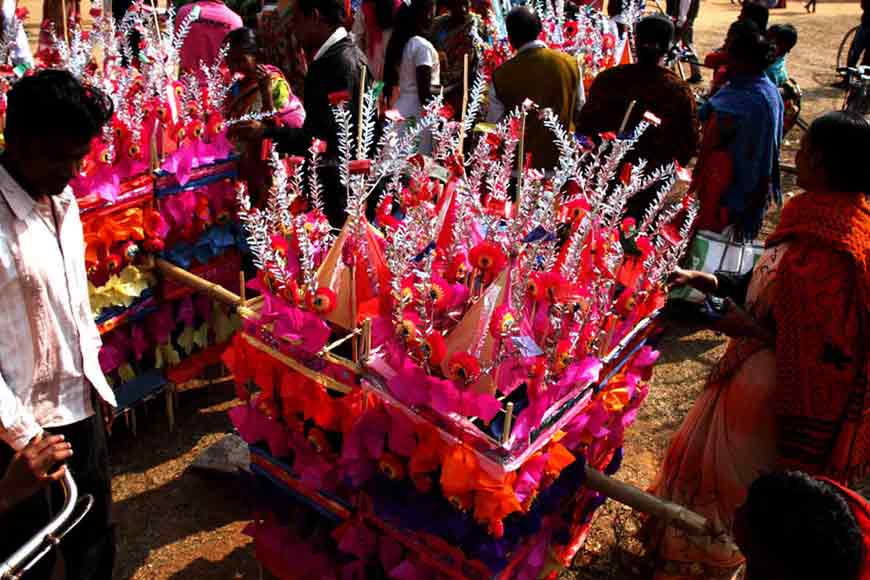 Come Makar Sankranti, the last day of the Bengali calendar of Poush and its not just about Ganga Sagar Mela. Far from the river, nestled in the tribal hills of Jhargram, Purba and Paschim Medinipur, this day has a special significance with respect to an indigenous festival of Bengal. It is Tusu.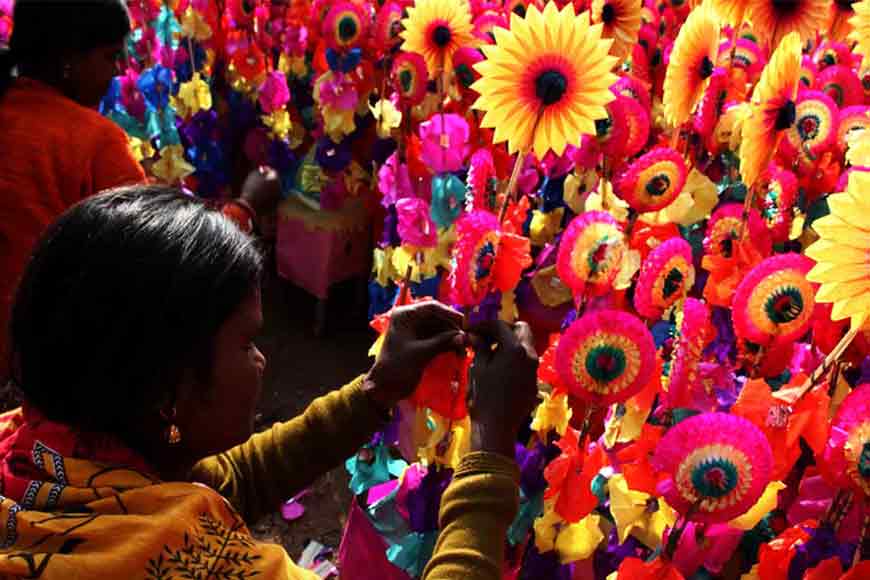 Tusu Festival is a folk festival held on Makar Sankranti and is known as Makar Parav (meaning Makar festival) locally. It is a unifying form of local faith and the joy of the new harvest. Tusu Devi idols are made from clay, hand painted by local artisans and then immersed at the end of festivities, with songs which have a melancholic tone. Rural fairs are also organised during the festival. It is usually held by the Kurmi tribal community. Tusu songs and a special dance is performed and celebrations continue for almost a month from village to village and finally ends on Makar Sankranti.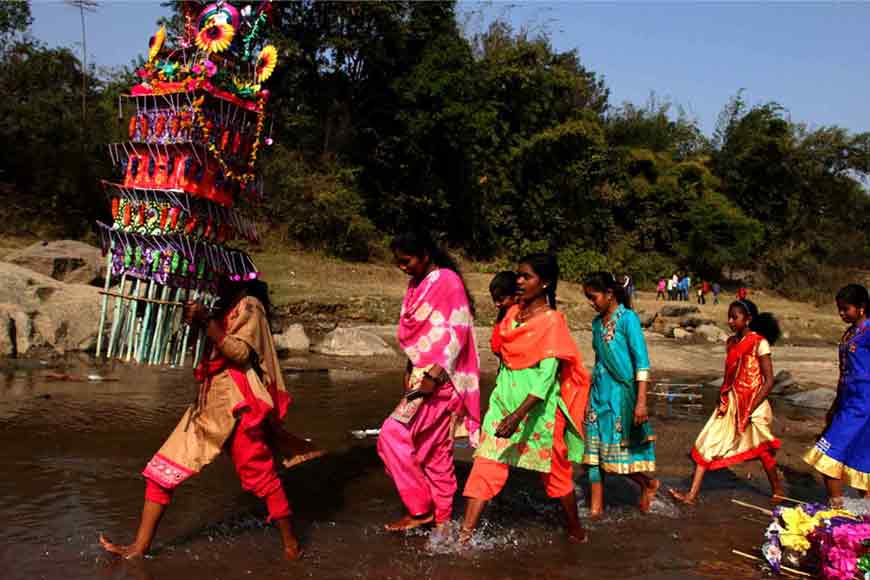 Interestingly, in Purulia, Jhargram, tribal belts of Birbhum, this festival has taken a secular twist and is not just a religious festival, but is celebrated by people of all castes and religions including Christians and Muslims. Unmarried girls together sing all night in praise of Tusu Devi, throughout the month of Poush. Married women do not worship Tusu. Lyrics of the songs include lines like 'O mother, do you know the state of my mind/It is like the thrust of the Shol fish.' Thus the festival also enriches the cultural scene with its songs and special dances that have become an integral part of Bengal's rich folk culture.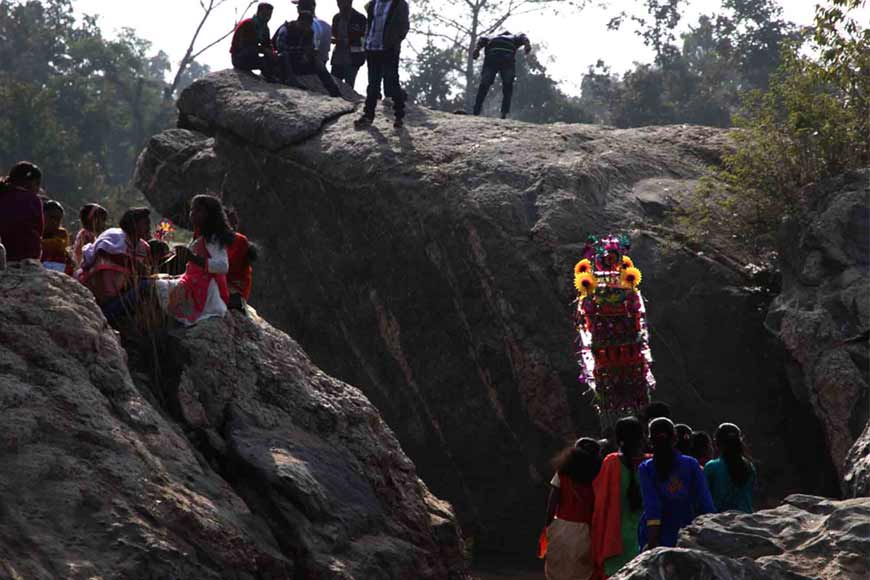 The main components of Tusu festival are paddy and rice. After cutting off all the paddy stacks, the last stack that remains in the field is called dinimai. This dinimai is Tusu. The head of the family brings the dinimai from the agricultural field and on that same day the young girls establish Tusu. It marks the beginning of the celebrations of a month-long festival. A kulungi or a hole in the wall is made and some rice and flowers are placed inside it. Then it is worshipped for the whole month, walls are decorated with alpona. On Makar Sankranti this is immersed along with clay idols of Tusu Devi. An immersion procession is taken out.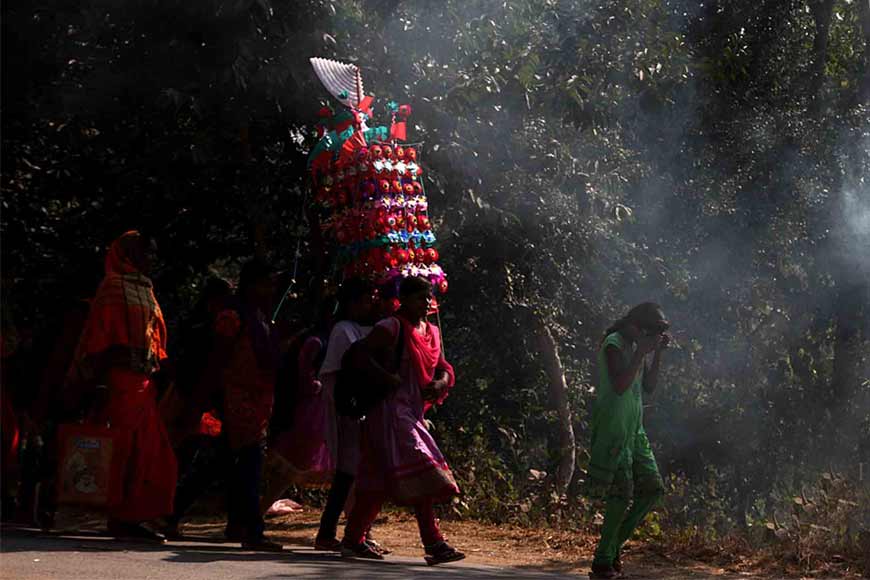 A Choural is erected for the immersion purpose, that symbolizes the sun. It is considered as a vehicle by which Tusu is taken to the marital family from her father's house. It somehow symbolizes how tribals send away their daughters after marriage. The festival is seen as the harbinger of life and prosperity. The Sun God is also worshipped during this festival because without the presence of the sun, no germination of seeds take place. Makar is just another name of the sun. The word Tusu probably originated from the word Tush which means the tip of paddy. Some believe the word is combination of two words: Tu and Su which mean maturity and husband as in ancient times, girls were sent off after they started menstruating to their in-laws' place.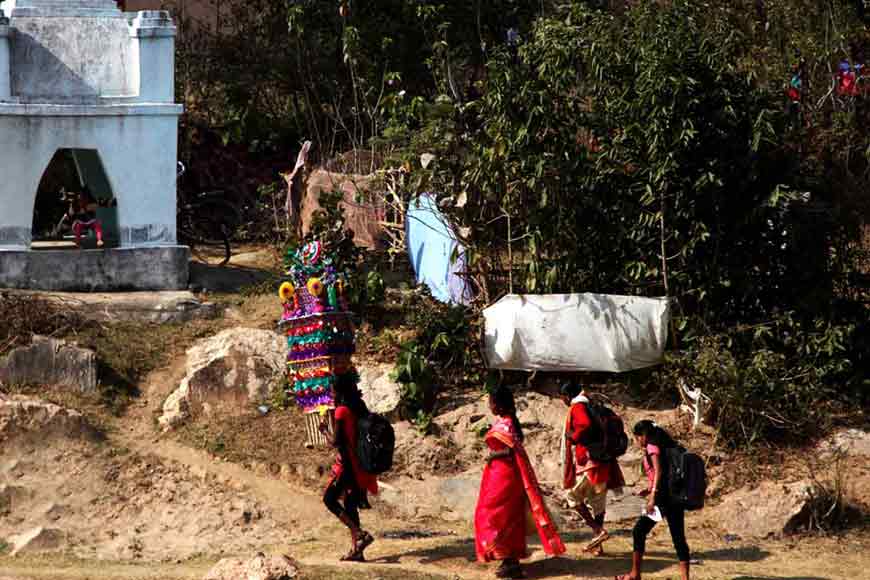 Cultural functions and fun that follow Tusu include rural cock fights, night long songs and dance performances. Kathinach is one such traditional dance performed during immersion of Tusu, where no woman participates. Only male dancers can perform. They take two coloured sticks and move anti-clockwise. They sing and dance 'Jhumur' with the symphony of 'Tamak' (Drum), 'Tumda', 'Sakwa', 'Dhak', 'Banam', 'Tiriyo'. Male dancers often dress in the guise of female dancers. Though the separations of Ram and Sita, and Radha-Krishna are the subject-matter of this dance, it also describes their struggle for existence as against the evil external forces.
Image Courtesy :Nilanjan Ray
Source: Banglar Loukik Debota: Dey's Publishing
Bangalar Lokosahityo Vol 3.