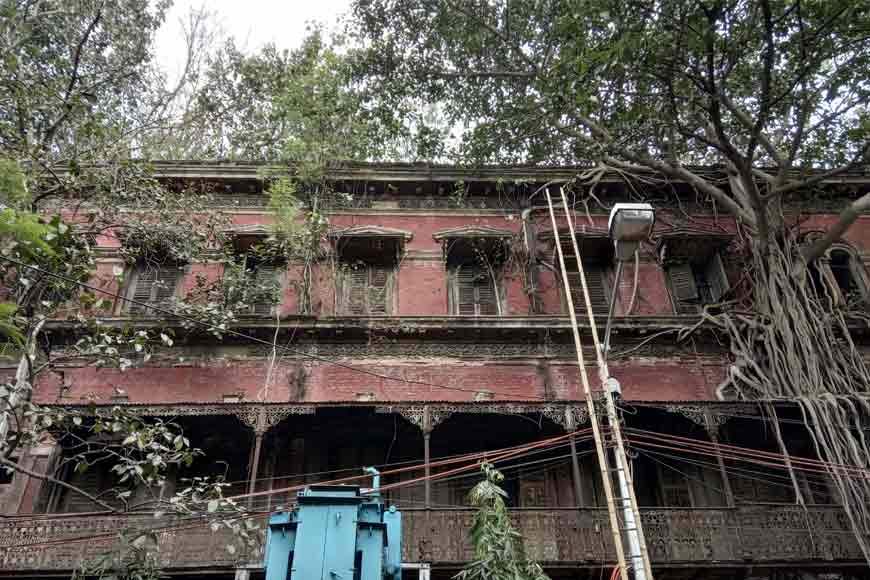 Raja Subodh Mullick's mansion
A couple of days ago, a short media report stated that Kolkata Municipal Corporation (KMC) had identified 150 'extremely vulnerable' buildings, which will now be demolished to protect its residents from injury or even death should the buildings collapse. This being the rainy season, the idea of a collapse is certainly not farfetched, though it has not been made clear where the residents will go, or what will replace the demolished buildings. And these are only the extremely rickety ones. KMC has, in fact, drawn up a list of 3,000 old buildings and categorised them as 'insecure'.
Apparently, the vast majority of these rundown buildings are spread across Burrabazar, Posta, Jorasanko, Jorabagan, Sovabazar, Hatibagan, C.R. Avenue, College Street, Bowbazar, Taltala, Lenin Sarani, and S.N. Banerjee Road. In other words, the heart of old Kolkata.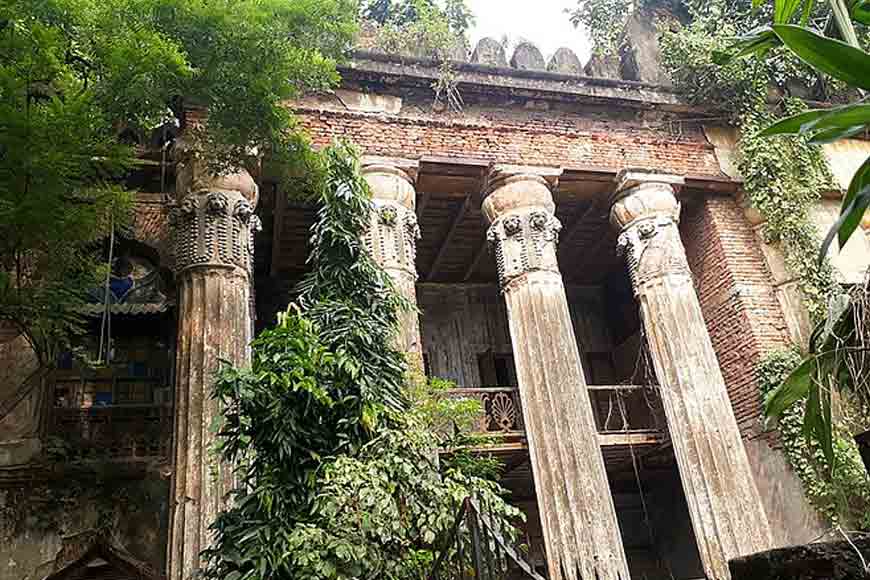 Basu Bati - Baghbazar
Search as one might, a complete list of these buildings is not available anywhere in the public domain. So one has no way of knowing whether some of Kolkata's landmark old residences are part of the demolition plan. Many of these have long since been eclipsed from public memory, but neither their value nor their history ought to be forgotten.
Indeed, had we been prouder and more conscious of our history, many of these buildings would perhaps have escaped the bulldozer. What's more, as numerous cities around the world have shown, history and heritage are eminently marketable commodities, drawing large sums of money in tourism revenue.
Have you ever been to Radhanath Mullick Lane near College Square? You must know who Radhanath Basu Mullick was. In 1824, a 26-year-old Bengali joined the staff of British company Beachcamp & Co, at a monthly salary of Rs 12. Within a year, thanks to his outstanding abilities, he had become the only Indian director and partner of the company. Buoyed by professional success, he began buying land in what was still known as Arpuli village, Calcutta. And in 1830, work finally ended on the mansion of his dreams, a house which today occupies 18, Radhanath Mullick Lane and 44, Sreegopal Mullick Lane, named after Radhanath's youngest son. Yet another descendant was the renowned Raja Subodh Mullick. But Radhanath himself should always be remembered as the co-founder of Hooghly dockyard, and owner of the 200-ton commercial vessel called 'Sir William Wallace'.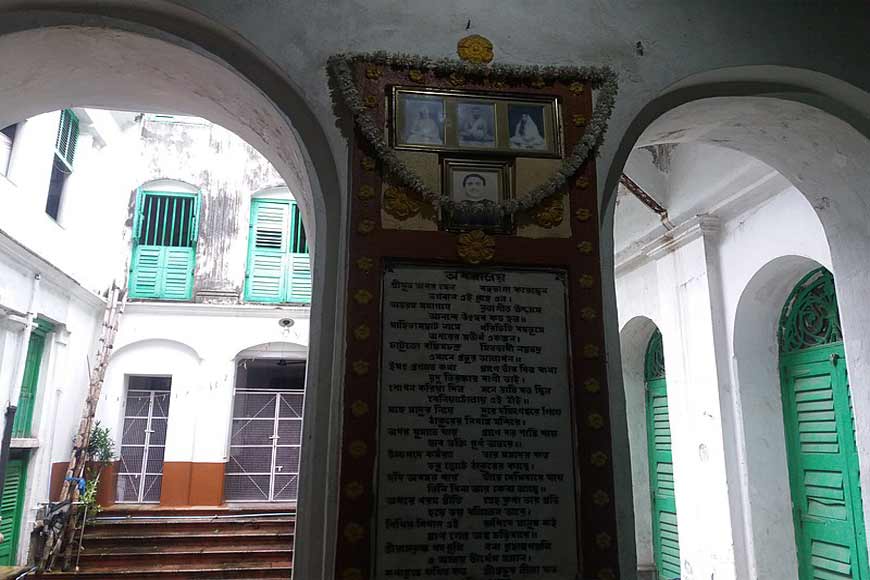 House of Adhar Lal Sen - Beniatola Street
Subodh Mullick's mansion could easily be on a list of endangered buildings. And it isn't alone. Space constraints prevent us from giving you a detailed list, but residences belonging to such eminent Bengalis as Adharlal Sen, Baikuntha Sen, or Nanda Basu. In fact, Basu's home was once a mansion that stood on 65, Bagbazar Street. Built between 1876 and 1878, the building occupied 22 bigha (over 7 acres) of prime land, and its dazzling interiors and garden amazed many. Its lawn once hosted meetings by Surendranath Banerjee, but nothing of that lawn remains. The building itself has shrunk to a shadow of its former self. Who knows how much longer it will last?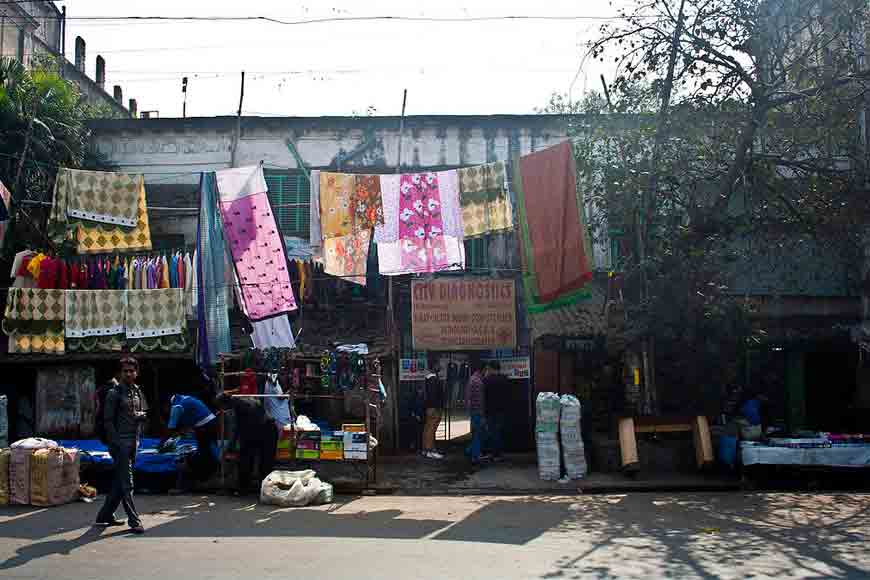 Michael Madhusudan Dutt's ancestral home - Khidirpur
Or take Michael Madhusudan Dutt's ancestral home in Khidirpur. Occupied by an ugly mishmash of living quarters and business units, nobody would guess its glorious past today from the outside.
The point is not to add to the list of disposable buildings. Many have been lost, many more will be. Why not begin a campaign to protect those that remain? Citizens' initiatives to preserve local heritage and culture are not unknown worldwide. Kolkata has its own chapter of Indian National Trust for Art and Cultural Heritage (INTACH), a citizens' initiative launched in the 1980s to preserve local heritage, and open to general membership. In 2016, award-winning author and vocalist Amit Chaudhuri launched Calcutta Architectural Legacies (CAL) as part of a sustained campaign to protect the old buildings of Kolkata, not necessarily only the famous ones.

"It was during my travels in Europe in the last 20 years that I realised the neighbourhoods we confront there not only represent the history that produced them, but a history involving communities resisting their disappearance. Without such resistance, no vestiges of the great urban churning of the last two centuries would remain in the world today – in Europe, Australia, the United States and even Latin America. Calcutta, too, was powerfully and uniquely a part of this urban churning (I say "uniquely" because the neighbourhoods and type of house I've described above have echoes, but no counterpart, in any other city – in India or abroad)," wrote Chaudhuri in a July 2015 pice for the Guardian, UK.
With so much going for them, can we not do more to protect and rebuild the old houses of our city? We risk losing a lot more than just some buildings otherwise.