The Ajambari Tales: Luxury Candle Making Project by Tagore Appreciation Society (TAS), Siliguri
The fragrance of scented candles stimulates our limbic system, the part of the brain that is home to our memory and emotions. Hormones like serotonin and dopamine can be produced to help regulate mood. Therefore, our emotional state is influenced by the relationship that exists between scents, memories, and emotions. They can also help reduce stress and anxiety, promote relaxation, and improve sleep. Scented candles are a valuable tool for promoting mental health and well-being. These are also used as home décor. Since these candles are long lasting, they are in great demand. In fact, the scented candles market is flourishing globally.
Tagore Appreciation Society (TAS), a Siliguri-based socio cultural association was initially established as a cultural organization on Rabindranath Tagore's philosophy but it has been working towards building a socio-cultural front following Tagore's vision of self-sustenance and micro-economic growth. Started by Sohini and Pranay Gupta in 2017, TAS has been providing skill-development training to women from the backward classes and below poverty line (BPL) to uplift their condition and make them self-reliant.
Women empowerment is an essential aspect of social development throughout the world. Self Help Groups (SHG) is one of the principallines of action for women empowerment in India. Several NGOs have been working in collaboration with government agencies to provide training to underprivileged women and create job opportunities for them and help them achieve financial independence.
Towards the end of 2022, TAS in collaboration with West Bengal Scheduled Castes, Scheduled Tribes and Other Backward Classes Development & Finance Corporation (WBSCSTOBCDFC) commenced the candle making project with 40 underprivileged women from Siliguri and nearby areas. They were trained to create exotic aromatic candles, which were marketed by TAS. Similarly, another unit of TAS has been training women of Sindebong the art of dried and pressed flower wax tablets. Sindebong is a small picturesque village near Kalimpong, rich in flora and fauna but the economic condition of the villagers is appalling due to unemployment. Women of this village are being trained to build a community of self-sustained group with the skills and experience and establish themselves as future entrepreneurs.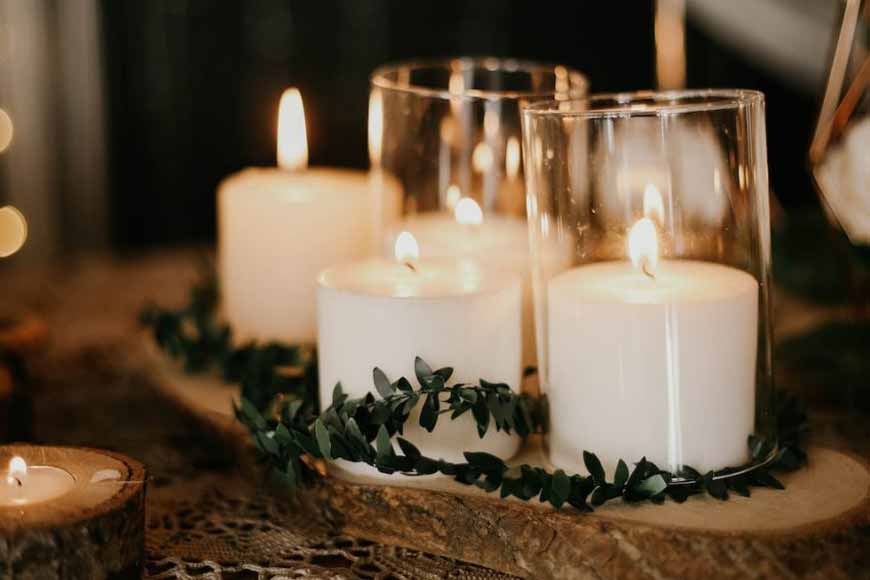 Aromatic candles promote mental health and well-being
'The Ajambari Tales' helps develop an aesthetic sense inspired by nature. The wide variety of wild flowers of this picturesque village are turned into sustainable materials for making candles, photo frames, bouquets, accessories and other home decors.The purpose of this project is to express the essence of the wilderness of this beautiful hamlet through the products created with dried and pressed flowers.The trainees are overjoyed to rediscover their local flora. They are attaching their emotions and channelizing their creativity through the beautiful flowers they are collecting everyday.This training is helping them hone their skills and cultivate their own creative potential on multiple levels! The women are imparted free training and paid a daily stipend as well. At the end of each session, TAS inducts those who emerge as the most efficient and skilled workers and provides employment opportunities. The venture has proved to be successful as more and more women apply to join the training programme.

Executive member of TAS, Radhika Ghosh Karmakar is the project head and she is assisted by Jitesh Mehta and Viral Doshi, deputy project managers and the team of instructors including Nandalal Shah, Anindita Bose, Saroja Chhetri and Khusboo Sharma. They have all put in their heart and soul into the project and the trainees too, have not let them down. From the very beginning, the apprentices have been enthusiastically involved in 'The Ajambari Tales,' of making luxury aromatic candle and dried and pressed flower-making projects. Ajambari, incidentally, is an indigenous flower that is considered immortal by the locals. Each piece of candle and wax tablet has its own story to tell. Made with a lot of love and care, they speak of the deep bond the makers have with the wilderness of the hills and their own creative spirits. In fact, the products have been branded as Ajambari Luxury Aromatic Candles and Wax Tablets. Within 10 months of inception of The Ajambari Tales- Luxury Candle Making Project, it has been attracting a lot of attention from other NGOs and government agencies as a model skill development project.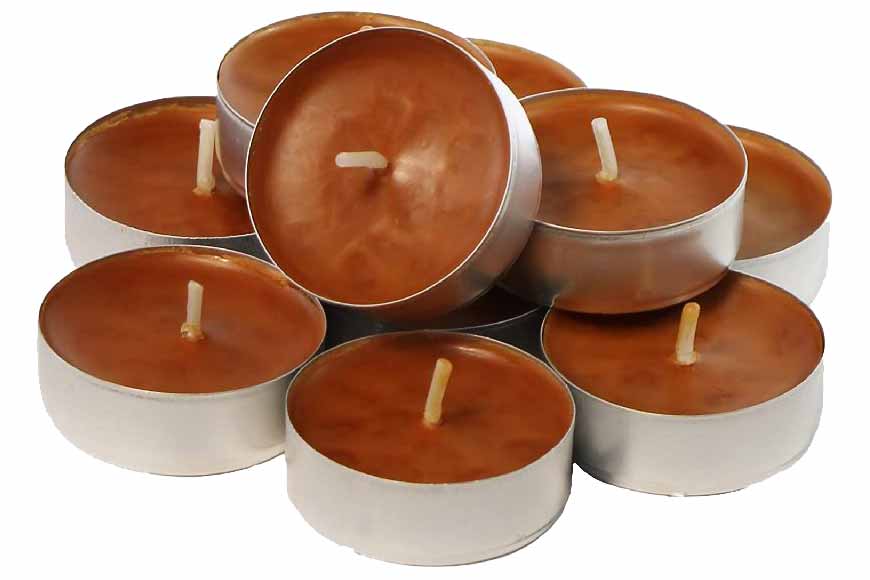 The initial four-month-long training programme has now been extended to a production line for the Ajambari Candles and the project is garnering attention from the state administration as well. Recently the District Magistrate and other senior officials of Malda district invited the TAS honchos for a brainstorming session. They were asked to come up with ideas for new projects and explore the prospects of developing similar sustainable training and job opportunities for the socio-economic development of women of the district.