He did his PhD from IIT Kharagpur in Rural Development, she did from the same IIT in Economics. Little did Anirban Nandi and Poulami Chaki Nandi realise that when the twain met, they would go on to create a revolution that will help thousands of women in tea plantations of North Bengal live life happily ever after. But the beginning of their endeavour was not as rosy as today's happy ending. Anirban's father was a refugee farmer at Teen Bigha corridor on the Indo-Bangladesh border and after 1971, when migration started towards this side of Bengal, his father too was forced to give up their lands and come to Siliguri. Anirban had seen the trauma of a rootless existence first hand but her mother who was a nurse was a big-time inspiration and Anirban had decided since then, he would do pursue research in Social Sciences. He was determined to bring a change to the faceless masses, specially women who suffered in various ways. During his research days in IIT, where he also met his future wife and work comrade Poulami, Anirban started touring various villages of North Bengal on field work.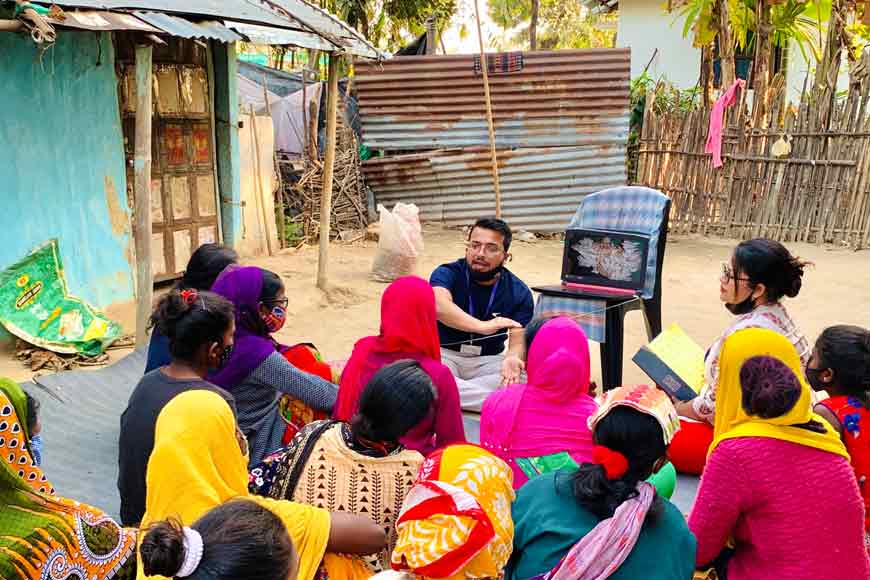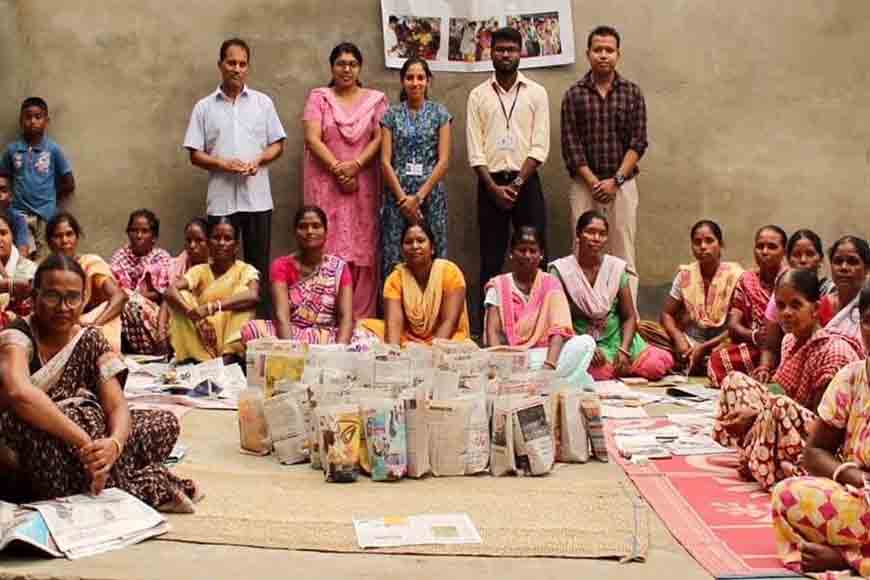 Anirban realised most farmers in this region of Darjeeling, Jalpaiguri and Coochbehar districts are migrant farmers like his father was once upon a time and they had a small piece of land or worked as farm labourers to earn a living and most of the money the women earned by plucking leaves in tea gardens were taken by force by their alcoholic husbands and the women led a life of misery and penury in the process.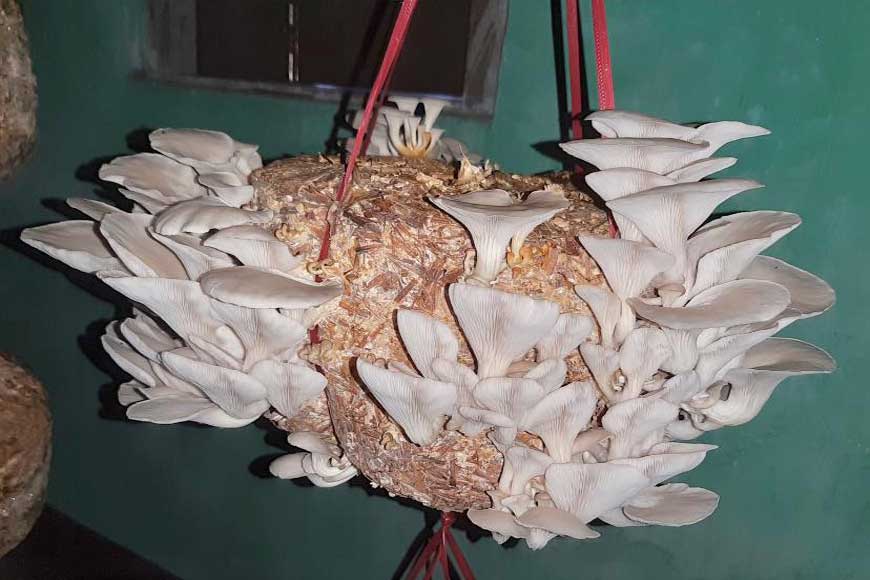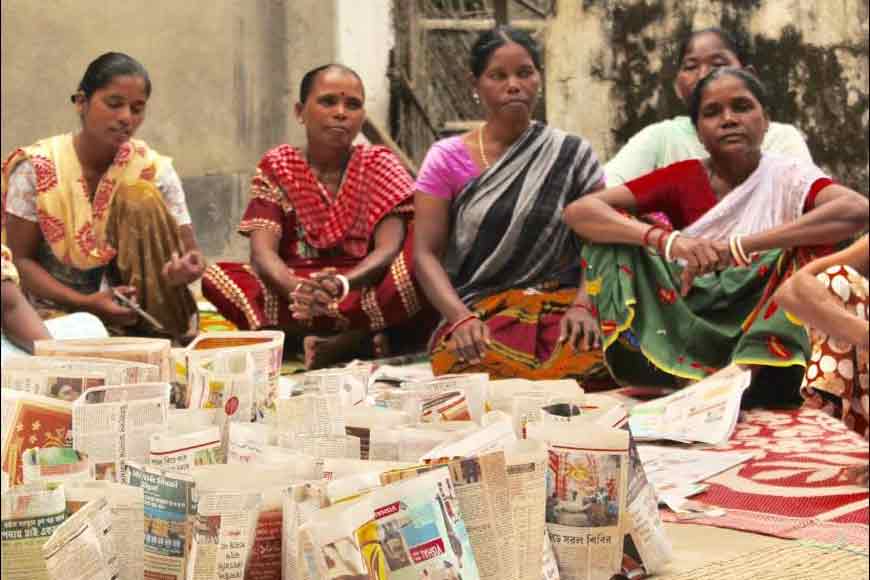 "I witnessed these women in a pathetic state first hand. The primary workforce in the region are tribal women who are victims of domestic violence as well as human trafficking primarily through the porous Nepal border. I have seen women dying as victim of alcoholism, spending their earnings to satisfy their husband by buying alcohol, I have seen huts getting gutted in the fire and an alcoholic woman dying leaving behind a son in Class 8 so traumatised that he committed suicide in 2 years time. Literally these women have a pathetic life. These real life stories of misery made me think and I decided to start a plan to help in the development of women of this marginal community and give them financial independence that would indirectly change their miserable lives," says Anirban.
Most of these tribals had no land of their own and hence could not use land as a collateral to get a bank loan and start a business. Anirban decided to create a solution for this. "I put to use the data I collected during my research to improve the lives of farmers in the region, mostly women. Most women working at the plantations pluck tea leaves and have no other skill set. They have limited education and are confined to remote geographical areas without better livelihood opportunities," he added. So, Anirban and his wife Poulami came up with an alternate source of income. By 2016, they had started the mobile library for the children of the tea gardens where they taught for free. When these children came with their mothers, the duo thought, why not train the mothers too so that they can earn themselves.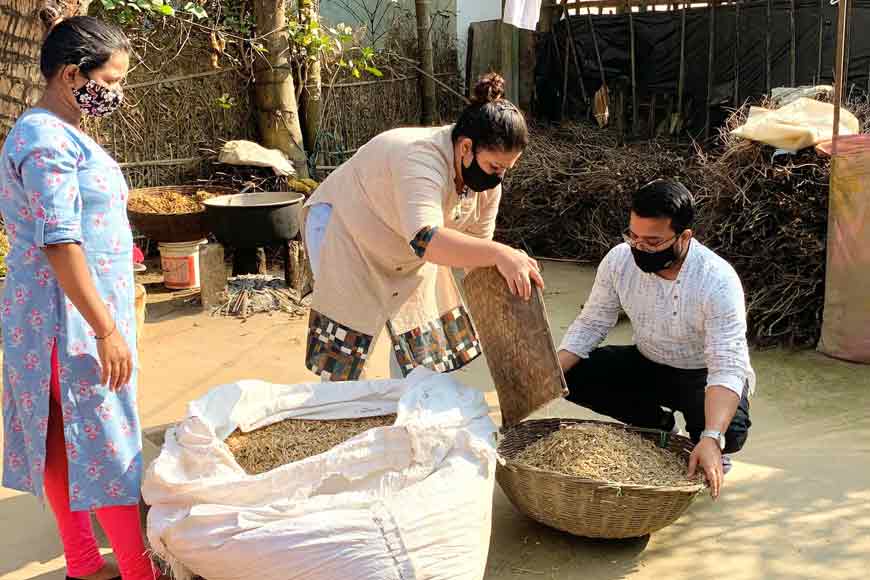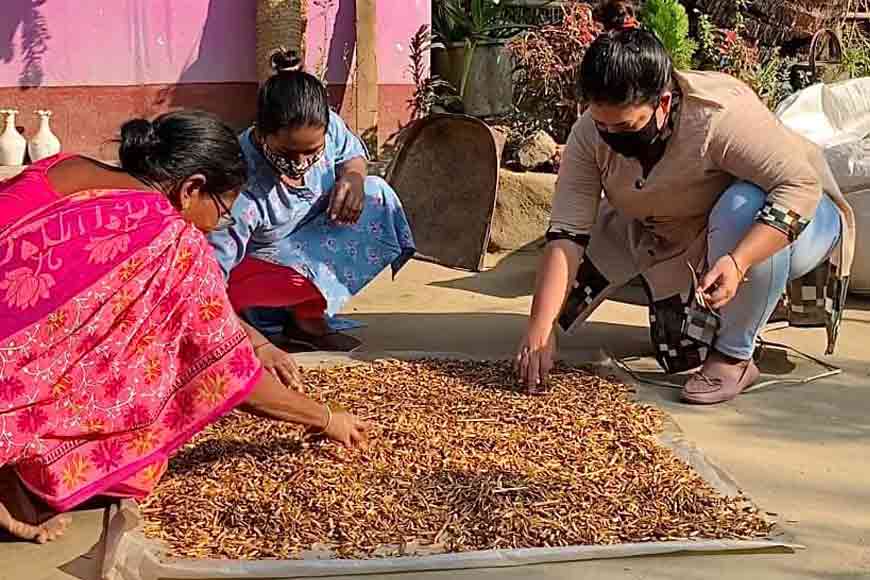 "We went from village to village identifying the women who can get involved in this project. We made Self Help Groups ourselves or contacted some groups and worked jointly to give these women a sense of unity. Then we started training them and also gave enough input supply. Learning to grow mushrooms is a feasible and manageable task. The women can even grow it in a corner of their house as a part-time activity or hobby without needing farmland. Mushrooms also have considerable demand in the market, especially in cosmopolitan areas like Darjeeling, thus ensuring quick income," says Anirban. By 2018 the Mushroom Cultivation by the women gained momentum and big profits came as return.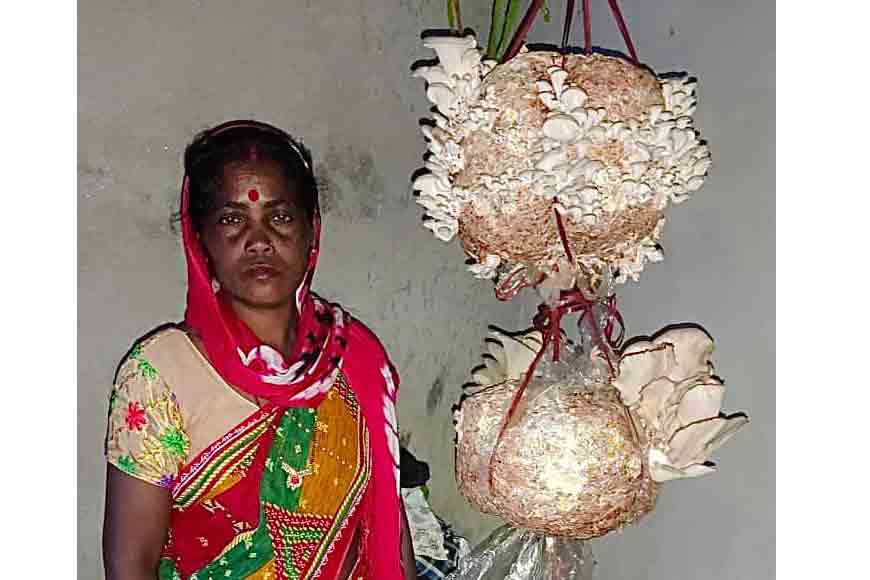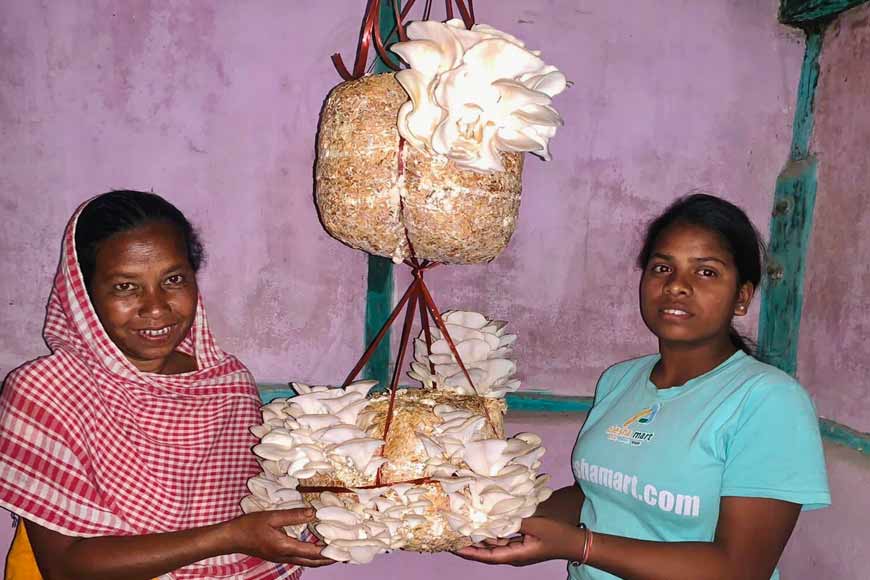 Poulami also went around forming groups of enthusiastic women who expressed willingness to pursue the activity. They demonstrated and handheld women in growing mushrooms. The mushrooms were sold in the nearby markets and the income impressed them. Slowly, others joined in. The profits were good enough to start more mushroom cultivation in other villages and involve more women. In a small room one can grow 30-40 kg of mushroom and it fetches around Rs 160 per kg. At times the whole village cultivates mushroom because of high yield and high return and this kind of bulk production creates economic sustainability.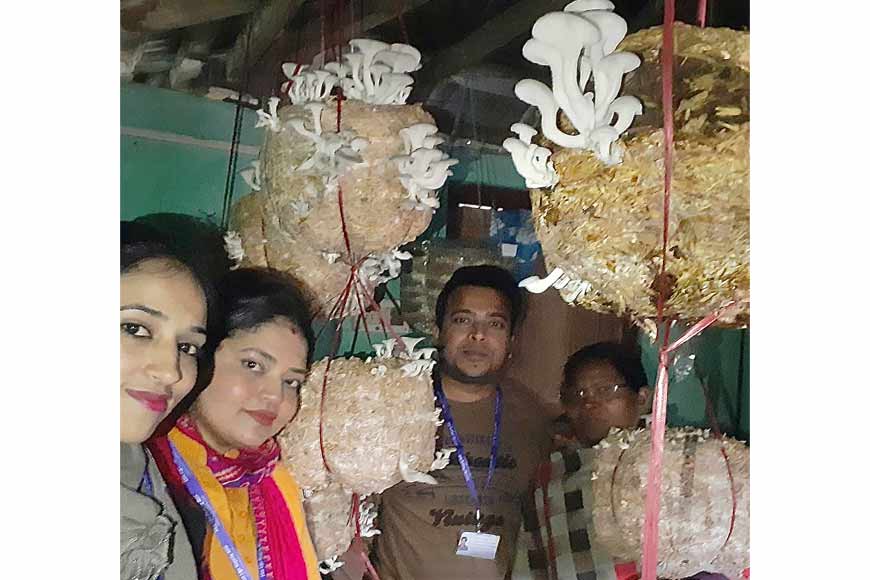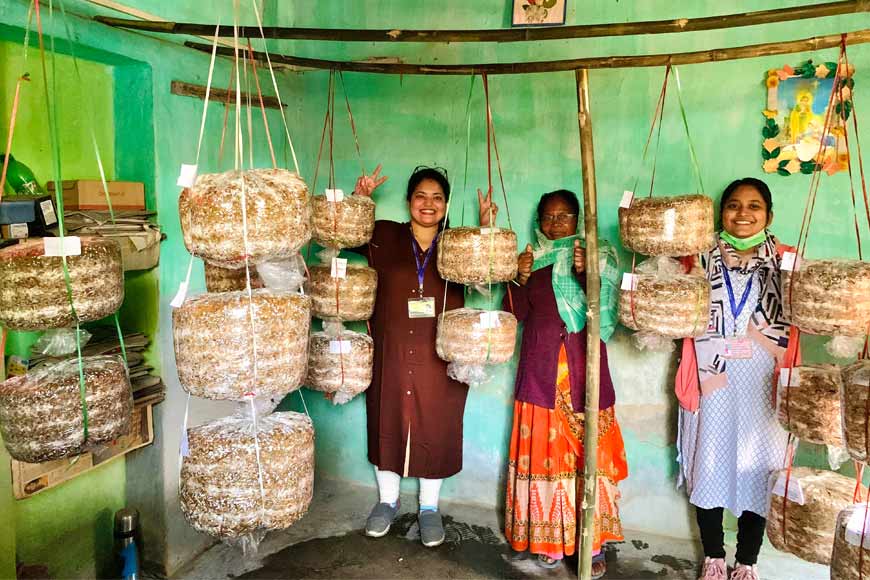 As Anirban points out: "The first-time expenses are given by us, from our own pockets through our NGO Live Life Happily. Also the training and the seeds or spawns. Then the profits that come are rolled on to buy more. Thus, we have been able to create a sustainable model where the women themselves after the initial phase can buy seeds with their own profits and continue the cultivation and we then move on to newer villages involving more women."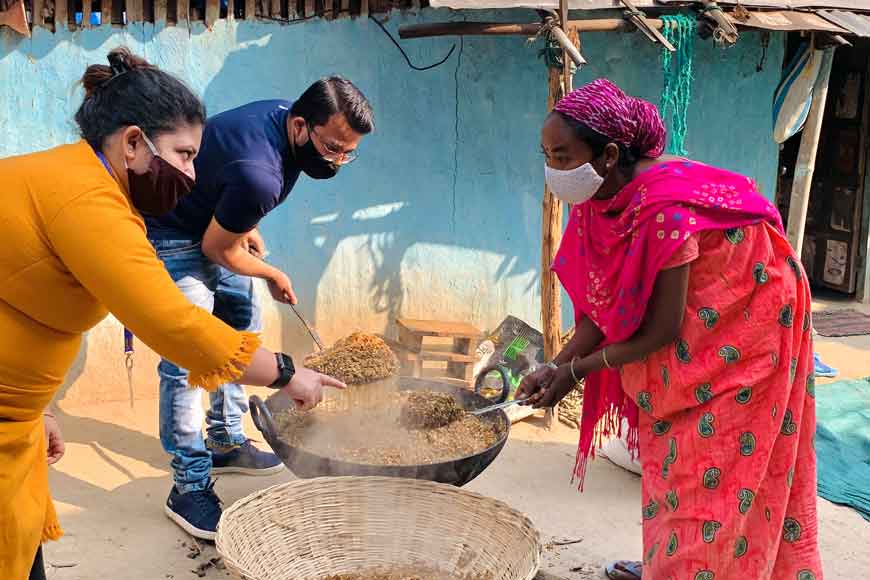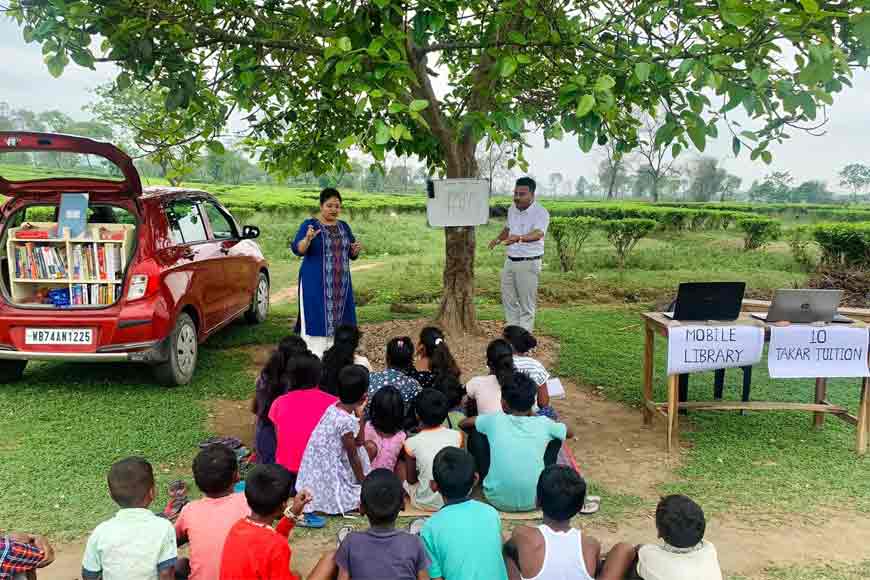 So how much is the profit? It is huge, by spending just Rs 46, one can earn Rs 400 per poyal. Anirban and his NGO also help these women to find the markets for their products. Other than the local markets where there is a huge demand for mushrooms, they are also sent in bulk to places like Nepal, Burrabazar of Kolkata, to Howrah markets, to Kishanganj on the Nepal-Bihar border and of course to local markets of Darjeeling. The future plan is to increase production and take in more volunteers who will do internship with the couple and help to spread this mode of women empowerment to other areas of Bengal.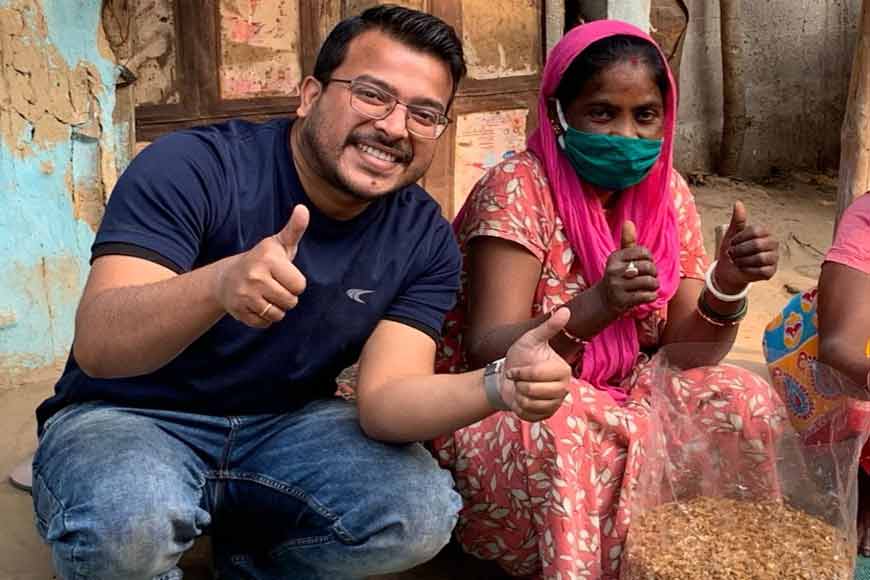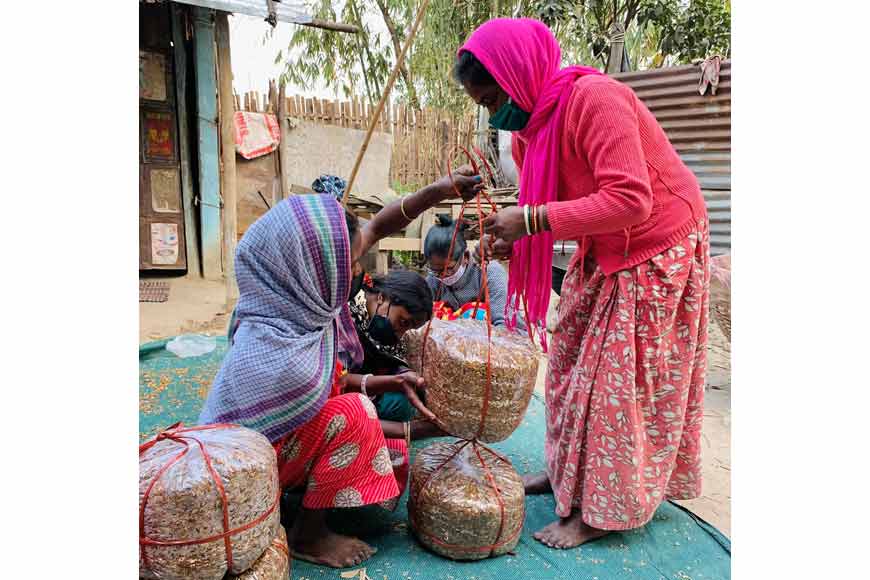 Already 8000 women are part of this project and are being benefitted. Many more are being trained regularly. Thanks to the financial independence they are now the decision makers in their families and villages. There are instances where a woman can now voice her protest, can stop marrying off their daughters at a young age and cases of domestic violence have reduced. Women today feel confident in their product and marketing skills. COVID-19 lockdown resulted in job loss and income reduction for tea plantation workers and led many women to take up mushroom cultivation to earn a livelihood.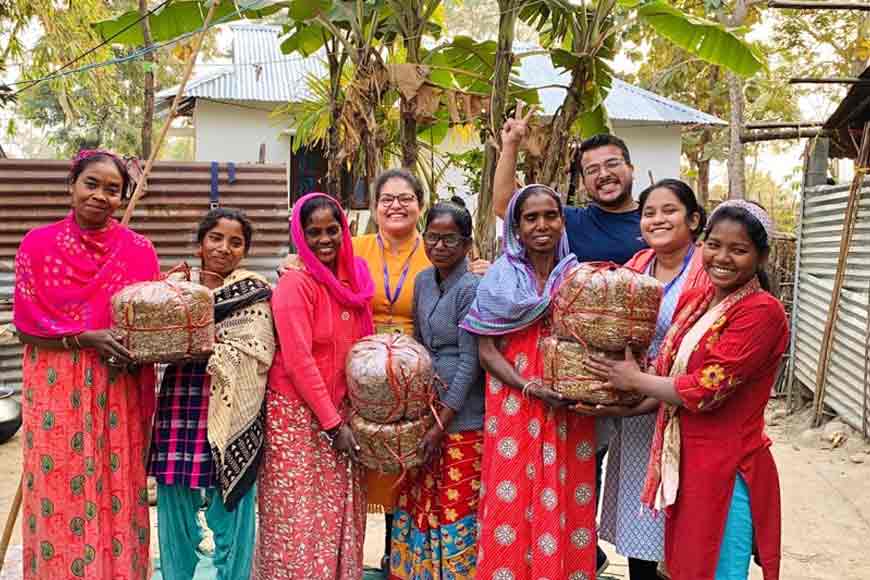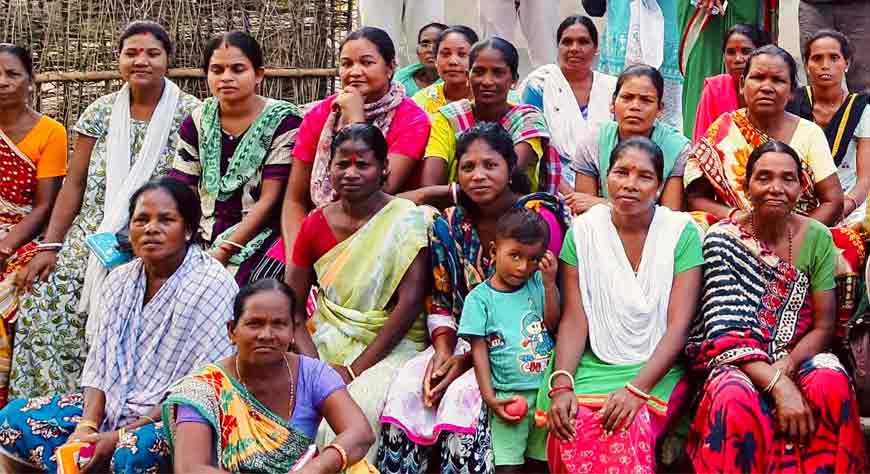 But behind this picture of success there was hard work and difficult days, where the couple struggled to gain the women's trust. "At times, they ran away and found excuses to not attend mushroom training workshops. But today, women line up wanting to learn the skills." May be that's where the success lies and that's why everyone can dream of living life happily ever after with the help of Anirban and Poulami's 'Live Life Happily.'