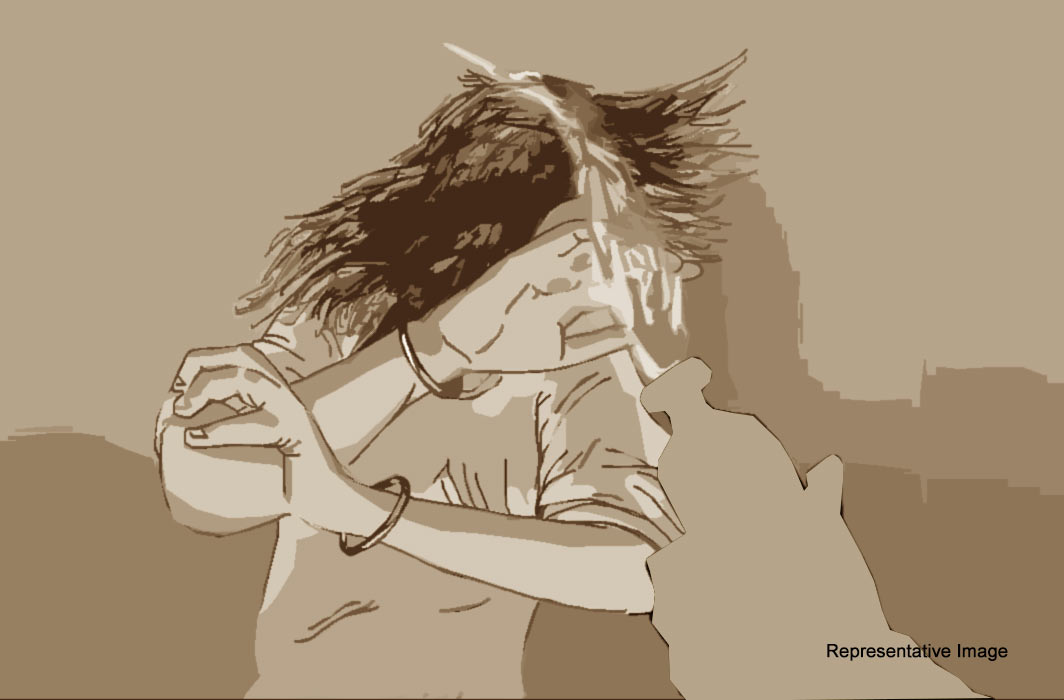 In 2020, director Meghna Gulzar's feature film 'Chhapaak' was released and it made quite a splash and brought to the fore the traumatic battle of acid attack survivors. The biographical film was based on the life of Laxmi Agarwal, then a 15-year-old girl, who was attacked by her acquaintance, Guddu and his accomplice, Rakhi. Guddu, then a 32-year-old man, fell in love with her and wanted to marry her but when she rejected the proposal, he threw acid on her face. The attack caused her immense physical and mental trauma. She had to undergo seven surgeries. Later, she decided to knock the doors of the court for justice. She fought the case for four years after which, for the first time in the history of acid attacks, Guddu was sentenced to 10 years of jail and Rakhi for seven years. Agarwal also spearheaded the campaign that led the Supreme Court to impose restrictions on acid sales. It ordered every state and Union Territory to outlaw the over-the-counter sale of acid, yet one can still buy a bottle without much difficulty in various places across the country. Today, few of these regulations are observed and the situation remains bleak and is disconcerting for acid attack survivors. Incidences of acid attacks continue to happen with alarming regularity.
Take for instance, Jhuma Pandit Chattopadhyay of Vedia village in East Burdwan. She is an acid attack survivor and a warrior. Her husband threw acid on her that not only burnt her but her little daughter as well. That was six years ago, and her painful battle continues as does her daughter's and it breaks her heart to see her little one suffer in agony for no fault of hers. But Jhuma is determined to combat against all odds and pave an honourable path of survival for herself and her daughter through tailoring and hand embroidery.
In 2008, Biswajit Pandit of Khatalpara insisted on marrying Jhuma, who was then barely a 15-year-old teenager and lived with her family in the neighbouring Haattola locality of Vedia village in Aushgram. He was a potter and sculptor who made clay models of idols. He forced her to marry him against her family's wishes. Initially, her family was dead against the alliance but eventually they relented and accepted the couple's decision. However, over time Jhuma realized her husband's ulterior motive behind marrying her. Biswajit had an eye for her grandfather's vast property that he wanted to usurp. He showed his true colours soon after marriage and made her life miserable by picking up fights with her on flimsy grounds and turned abusive – physically as well as mentally. He manipulated her and demanded money from her parents and dumped her at her parents' home every time she refused to comply his demands.
According to research by an NGO, Make Love Not Scars, 20 per cent of acid attacks happen because of land, business and property disputes. Things went on like this for Jhuma for three years. Finally, Jhuma's father, who was weary of this marital discord in his daughter's life, built a separate house for the couple. Biswajit wanted the house to be gifted to his sister legally. This was an unacceptable proposal and escalated the bitter tussle within the family. He now began a concentrated slander campaign against his wife and abused his mother-in-law regularly.
And then the crucial moment arrived and Jhuma shudders to recollect the day. It was in April 2012 and Jhuma was on her way back home with her two-and-a-half-year-old daughter when Biswajit attacked her on Vedia Station Road and splashed acid on her. Jhuma wreathed in utter agony and helplessness. Her daughter was also injured. They were rushed to Bolpur Sub-Divisional Hospital, Sian and later shifted to Burdwan Medical College and Hospital. However, both the hospitals did not have adequate infrastructure to treat acid burn victims, so she was rushed to Nil Ratan Sarkar (NRS) Hospital, Kolkata and later, to a hospital in Bengaluru. She underwent treatment till 2018, which included facial reconstructive surgeries. But this girl with an indomitable spirit continues to fight against all odds and makes ends meet by hawking hand-embroidered garments and sarees.

The police arrested her husband and a case was lodged against him. This was again a harrowing experience for Jhuma. When the case came up for hearing in the court of law, she had to appear on the dates of hearing which obviously clashed with her work and made a deep dent in her earnings. This compounded her already financial stress and her health deteriorated. She would feel guilty as she could not give full attention to her daughter during those stressful days. She lacked the financial strength to hire a personal lawyer who would help wrap up the case fast. Finally, after quantifying options, Jhuma decided to hold out the olive branch and end the endless war of words at the court.
Since the time when Jhuma was a student of Class VII, she was fascinated by the magical world of stitching and hand embroidery and loved to watch how the ladies in her family and her neighbourhood used to congregate and create exquisite designs on plain cloth or in quilts. The craftsmanship of the ladies revived worn-out textiles or rags and transformed them into unique pieces. She was fascinated by the creativity of the women and tried her hands to give wings to her imagination. She earned Rs 90 from her first creation and that gave her the impetus to continue and now this is her primary source of income as well!
Jhuma has also learned tailoring and this has expanded her scope of earning. She has become an expert and handicrafts created by her are now sold with others at various fairs in Bengal. Jhuma has a singular goal in life now and that is to provide a good education for her only daughter. Her neighbour, Kalpana Bandyopadhyay has always been supportive of Jhuma in all her endeavours. She even went around seeking funds from all and sundry for Jhuma's treatment. At present, Jhuma is engrossed in giving shape to her unbridled visions with threads and needles. She has undertaken training at the Government of West Bengal's Paschim Banga Society for Skill Development aka Utkarsh Bangla and has gained immense confidence and faith in her capability. She is hopeful of supplementing her income if she gets bulk order from schools to stitch children's uniforms. Meanwhile, her long and arduous journey continues.