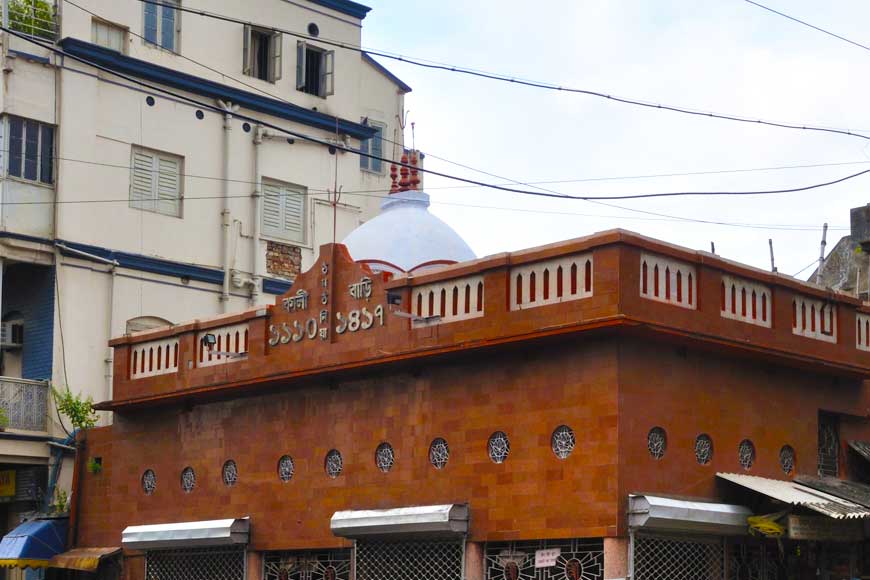 Thanthania Kali Temple
Last week, we had begun walking down College Street, and covered a substantial chunk of it. This week, the walk continues down what is one of Kolkata's most venerated neighbourhoods, through the old book stalls and past College Street Market. Also worth mentioning are the heritage eateries on either side of the market, such as Dilkhusha and Basanta Cabin. Perhaps not to everyone's taste, pun intended, but worth dropping in simply for the nostalgia quotient.
Point A - Thanthania Kali Temple
The street crossing at which College Street market ends is the place where Thanthania Kalibari stands. The popular belief is that this temple is well over 250 years old, and one Shankar Ghosh is credited with having replaced the original 'aat chala' in 1754. With Kali Puja coming up, anyone who wishes to test the continuing popularity of the temple is welcome to pay it a visit.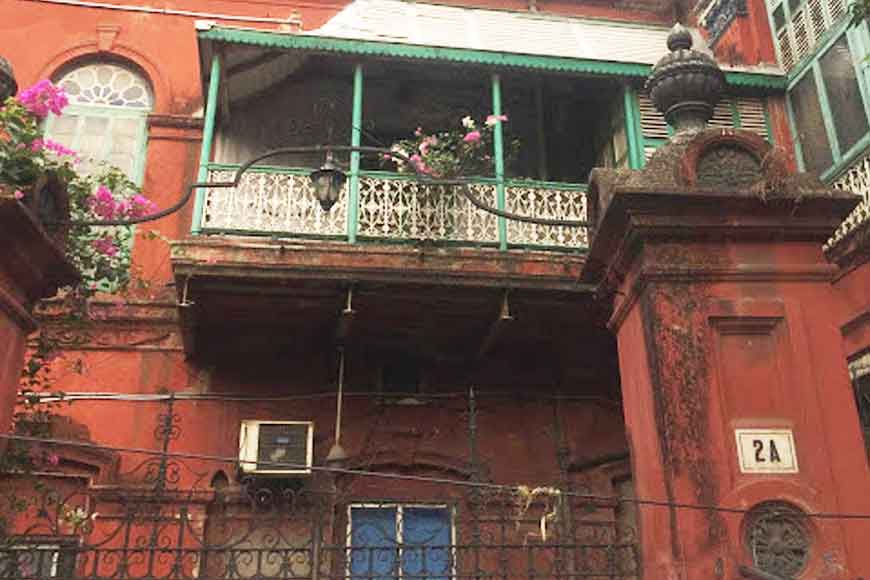 Laha bari
Just beyond the temple are the twin mansions famous as 'Laha Bari', beautifully preserved and still very much in use in various capacities, including shooting locations. The Lahas, or Laws if you prefer the Anglicised spelling, bought the properties from Kalikinkar Palit, father of Sir Taraknath Palit, one of the principal benefactors of Calcutta University. Today, you will require prior permission to enter these private residences, but we suggest you take the trouble.
Incidentally, Sir Taraknath's ancestral home is also in the vicinity, at the corner of a lane leading from Bechu Chatterjee Street. Visit if you can, if only for a feel of how magnificent the building must once have been.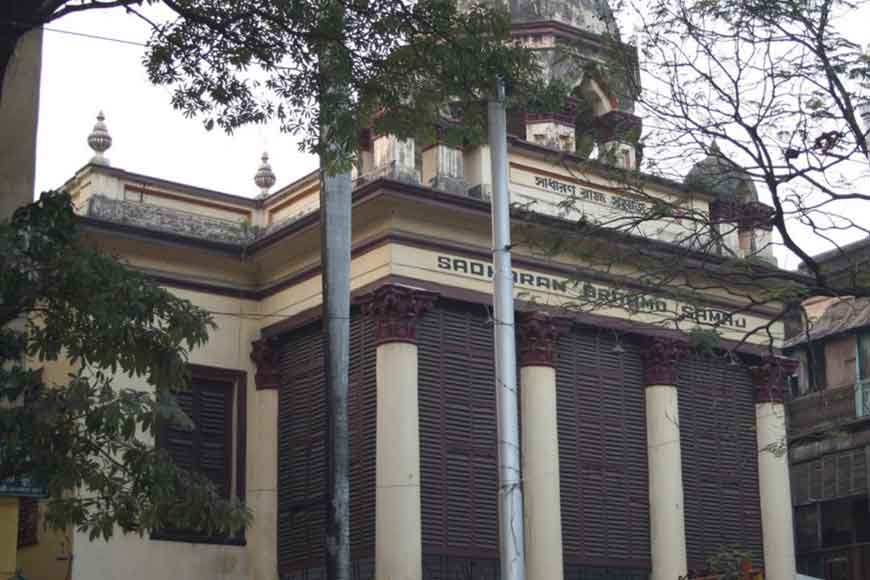 Point B - Sadharan Brahmo Samaj
Continuing down Bidhan Sarani, you will come to house no. 211, the building that houses the Sadharan Brahmo Samaj. As any Bengali will know, this building represents more than the founding of a new religion - it encompasses the history of the Bengal Renaissance, women's education in Bengal, and a devout way of life free of idol worship and rituals. Begun in 1879 and inaugurated in 1881, the permanent address of the Brahmo Samaj also represents the dream of its founder, Raja Rammohan Roy, who initially set up the Atmiyo Sabha in 1820. His efforts received the support of several prominent Calcuttans, among them Prince Dwarkanath Tagore and his son, Maharshi Debendranath Tagore.

Much like Brahmoism itself, the building is quietly unpretentious though elegant, with an interior that reminds one more of a church than a temple. Surrounding it are homes which once served as residences or workplaces of some of the city's greatest minds - the likes of Upendrakishore Roychoudury and Ramananda Chatterjee, the father of such legendary publications as 'Prabasi' and 'Modern Review'.
Point C - Simla Street, Jagannath Temple
Opposite the Brahma Samaj is the Arya Samaj, which is perhaps apt, since no two ways of life could be more unlike each other. The one similarity is that with Arya Samaj, Swami Dayanand Saraswati was trying to inculcate major reforms within Hinduism, without breaking away from it.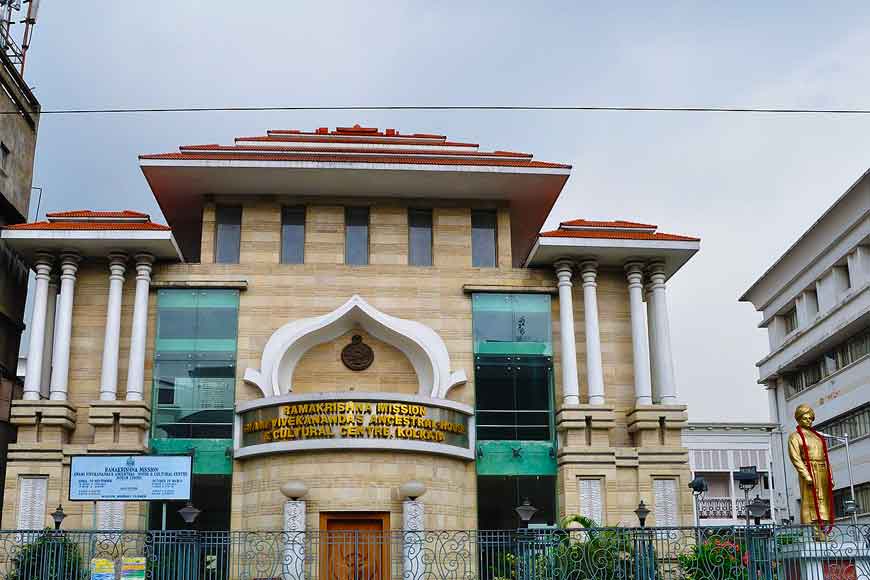 Walking further north, you will arrive at Vivekananda Road as it crosses from east to west. Almost directly to the right is Simla Street, the old Calcutta neighbourhood made famous as Swami Vivekananda's childhood home. For confused souls, Simla here bears no reference to Simla, the capital of Himachal Pradesh. Instead, it derives from the 'simul' or silk cotton trees which once populated the area.
Apart from Vivekananda's old home, you will also see an old Jagannath temple here, one of only a handful in the city. A marble plaque in front mentions the year of the temple's foundation as 1292 (1886, according to the Gregorian calendar), though there is no way that this can be verified.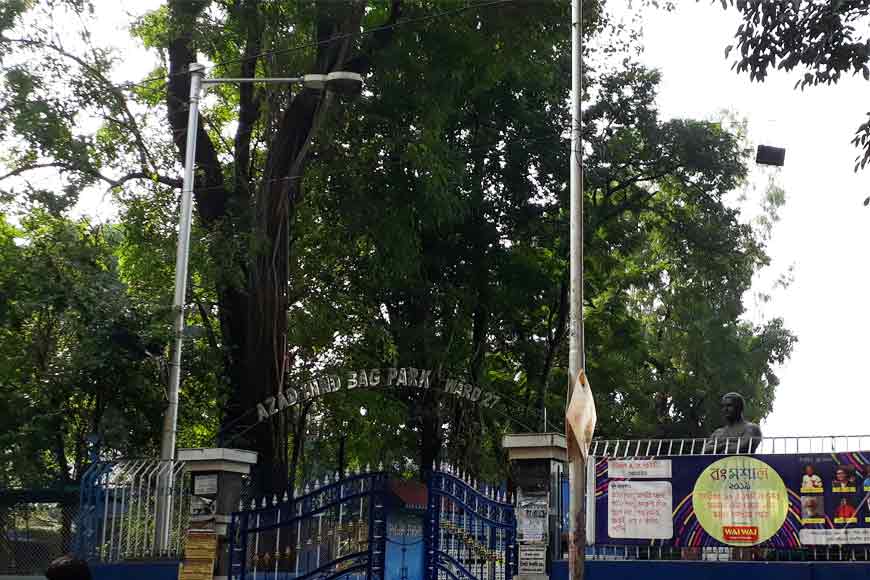 Point D - Hedua, or Azad Hind Bagh
The iconic tank at Hedua and the parkland surrounding it, which today stand on Vivekananda Road, once belonged to the doomed Maharaja Nandakumar, possibly the first Indian victim of British judicial murder. The tank and parkland were renamed Azad Hind Bagh in memory of Netaji Subhas Bose's army, and still bears several remnants of its past glory.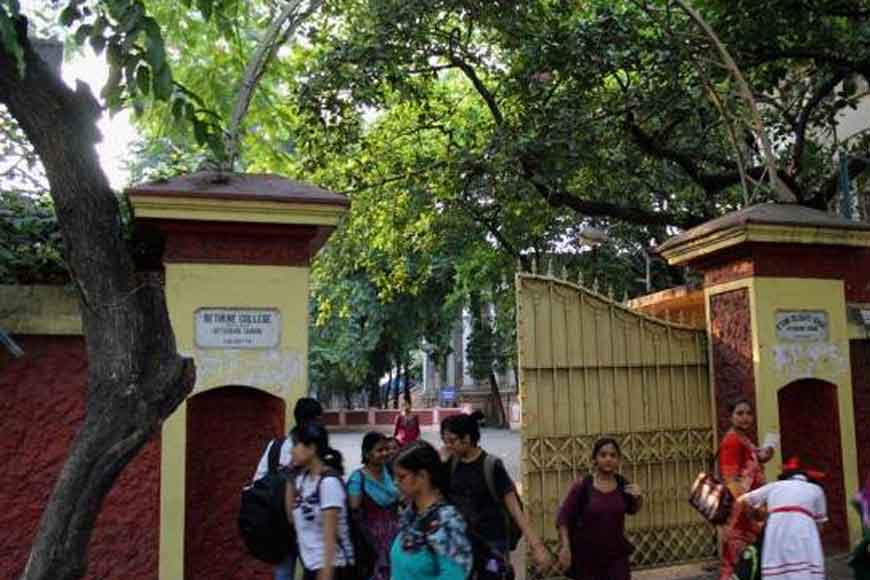 Bethune School and College
To its left is Christchurch Chapel, opened in 1839 primarily for use by local Bengali Christians who had converted from Hinduism. Next to this is the Bethune Collegiate School campus, one of the city's oldest most respected educational institutions for girls, set up in 1849 by the pioneering John Drinkwater Elliot Bethune, a Scotsman who has left an indelible mark on the history of Calcutta. The campus still houses his residence, an elegant bungalow which today functions as a centre for vocational classes.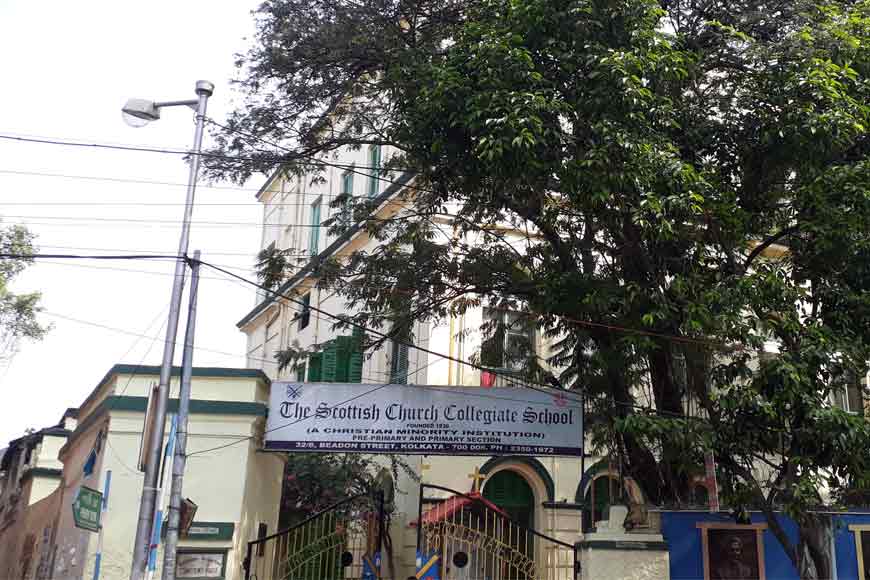 On the eastern side of Hedua is yet another centre of academic excellence, Scottish Church Collegiate School, the alma mater of numerous legendary Bengalis, including Netaji. Set up in this building in 1836 by the renowned Alexander Duff, the school began life in 1830 in rented premises on Nimtala Ghat Street.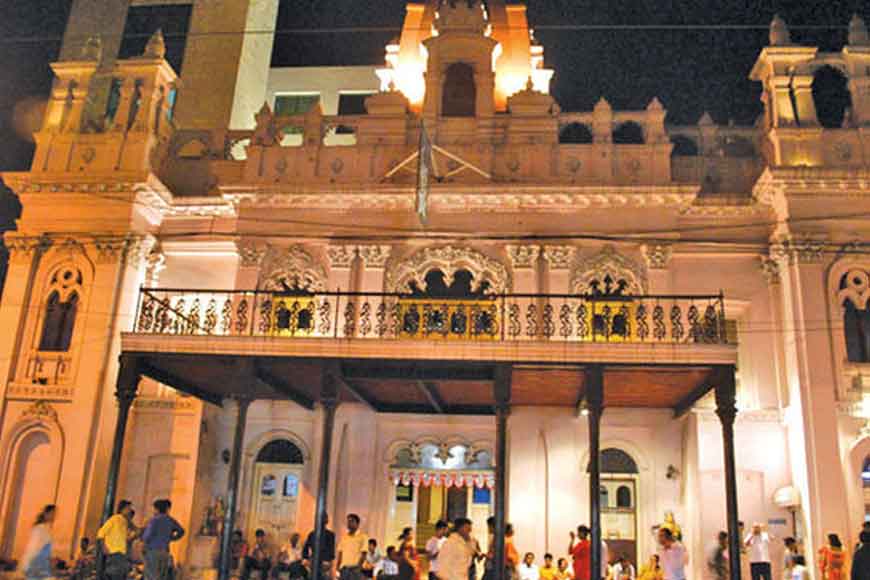 Point E - Theatre Zone
Walking past the Beadon Street crossing toward Shyambazar, you will come across Rangmahal, a once renowned playhouse. This is the neighbourhood which witnessed the rise of Bengali theatre, with such luminaries as Girish Ghosh setting up playhouses in and around the area. A little further on, where Raja Rajkrishna Street meets Rajabagan Road, is the house of Binodini Devi, immortalised in Bengal as 'Noti Binodini', the pioneer who showed the way for women on the Bengali stage, at great personal cost.
Right ahead is Grey Street, and on the right is the iconic Star Theatre, originally located on Beadon Street when it opened in 1883, but shifted to its present location in the 1920s.
And so we arrive at Hatibagan Market - apparently so named because it became the temporary stables for the elephant ('hati' in Bengali) squadron of Nawab Siraj-ud-Daula during his siege of Calcutta in 1756. The market itself offers a plethora of items, ranging from plants to pet animals, and is worth a walk around.
Next week, we will go back to Esplanade and begin a new walk - through Calcutta's so-called 'White Town'.