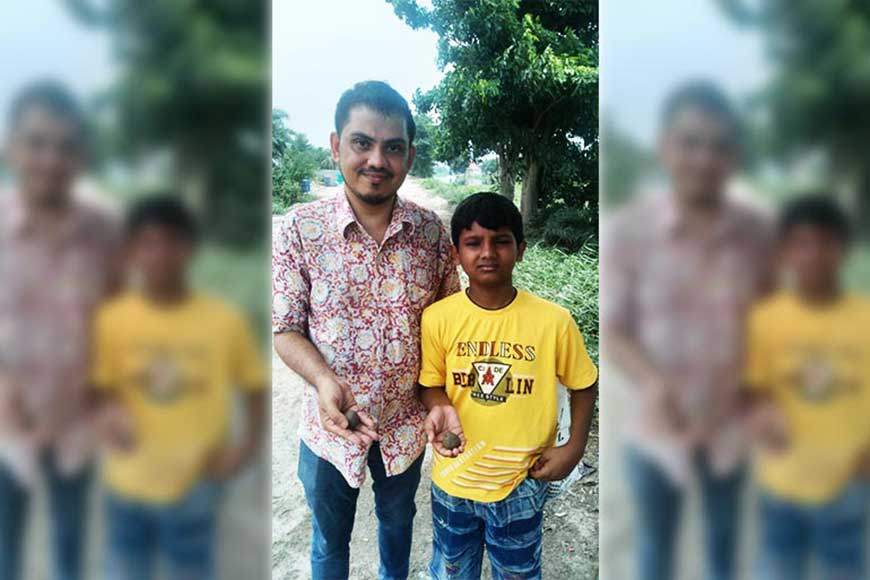 Pinaki Babu along with one of his disciples, Raju, aka Debendra Mondal
They were walking by the road, stopping here and there, and quietly aiming little balls that looked like chocolate bombs from afar. Although the bombs made no sound, nor do they burst out. Why though? It's not only us; anybody would be pondering this after noticing the somewhat mysterious activities carried out by Pinaki Babu and his disciples. To clear the air, let us introduce you to the bombs they were throwing, which are 'seed balls' in reality! Contrary to the pollution created by bombs of any kind, these balls are a new way to spread life and greenery.
Many of us are accustomed to the concept of seed balls. In this process, plant seeds are placed inside kneaded earth balls and thrown into the ground, where they start to germinate after coming into contact with rainwater. Seed balls are an utmost necessity in today's fast-paced world. To make a change, you can easily carry these balls with you and spread them in places where there is a lack of greens. You can easily teach the kids to prepare seed balls at home. This will excite them by introducing something new and creating awareness about the huge impact trees play in maintaining biodiversity.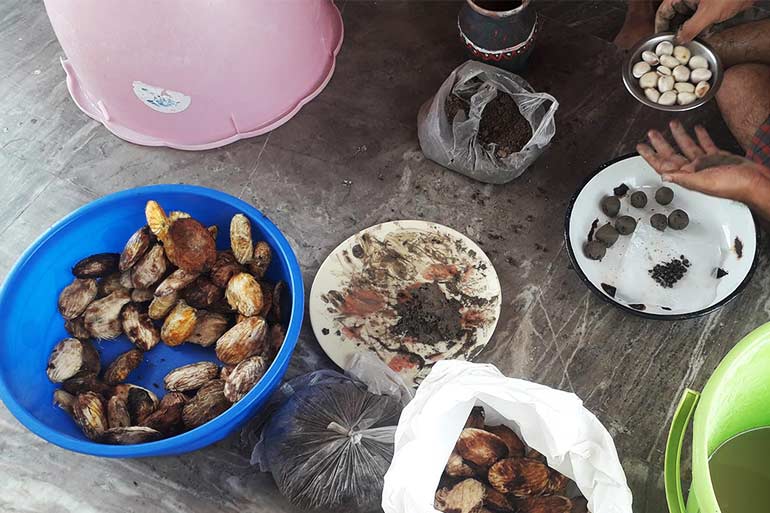 Plant seeds collection
"We were saving up all the seeds of the fruits that we savoured during Ramzan and, in general, the months of Baisakh and Joistho (Bengali months equivalent to, from mid-April to mid-June). We dried those and were eagerly waiting for Barsha (the rainy season). As soon as the monsoon arrived, we distributed the seed balls wherever we could. We are hopeful, that the rains will take care of the rest." Proudly, said Pinaki Guha, a teacher at Pirnagar High School.
By "us', Pinaki meant, he and his students. He lovingly calls this process of spreading greenery, 'guerilla gardening'. He had learned it from Mantu Hait, the man who created India's first 'dragonfly pond'. A lawyer by profession, Mantu Hait from Chelta, Kolkata, has devoted himself to the restoration of nature and calls himself a nature-reformer. In the last few years, Mantu has gained popularity as "the Aranya Dev of the city", "The green man of Kolkata', and "Tree Man".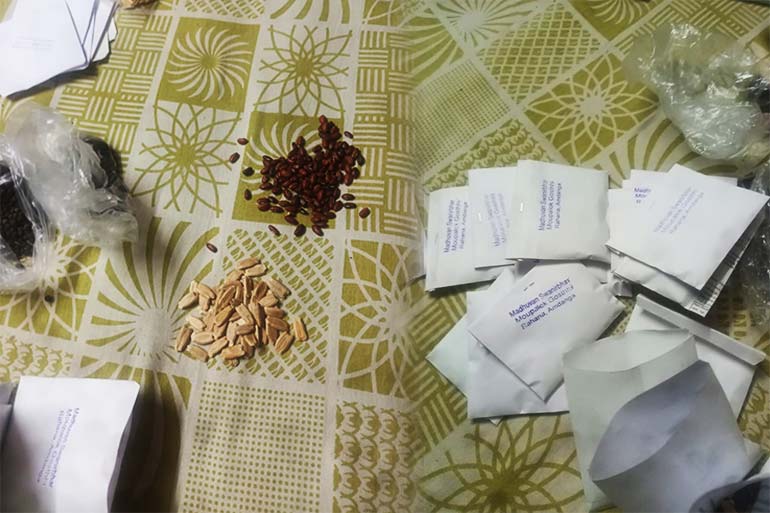 Seeds distributed by 'Madhuban'
On deciding to plant trees in the barren space between Majherhaat and New Alipore Station, he opted for the guerilla gardening technique. He collected seeds of mango, tamarind, cashew nuts, java plum, guava, and jackfruit, and turned them into seed balls. Mantu spread the balls all over the place and even planted saplings where required. And slowly, with his help, almost 1 kilometre of barren land in the heart of Kolkata was filled with 20,000 new trees. Animals and birds of over 60 different species found solace there.

The fruit trees of any locality feed and provide shelter to the birds, bees, and squirrels, which in turn take care of the ecological balance. With ample trees everywhere, none of these beings would have to depend on humans for food. Along with humans, all such faunal species would be thriving on the goods that nature has provided them. Besides Pinaki Babu, another man to take inspiration from Mantu Hait is Ariful Islam. A honey cultivator by profession, Ariful, from the self-dependent honey collectors group 'Madhuban', is known for distributing seeds while selling honey. In another instance, Tanushree, a teacher from Dignagar High School, has been found to be engaged in guerilla gardening with her students on the day of Rathyatra.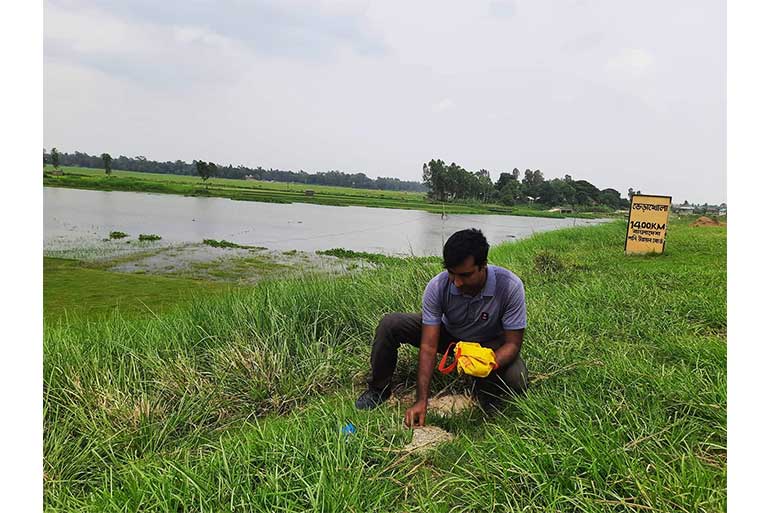 Seed ball plantation drive in Bangladesh
Pinaki Babu says, "Me, with my student Debendra Mondal (class 6, Bratachari Bidyashram), visited Chariyal Khal, a place close to the Bajbaj villages, and spread several seed balls there. He has also helped me a lot to prepare the balls." The conservation of the environment is our responsibility, in which we must engage the upcoming generations too. Let us all get inspired by these accounts and play our part accordingly.