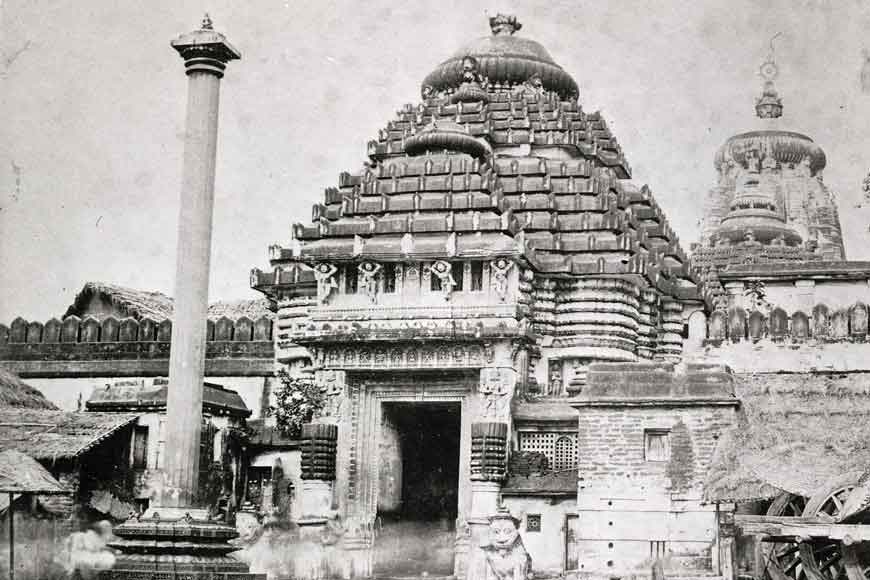 There's a reason why Jagannath Ghat in Kolkata is called what it is. Practically at the base of Howrah Bridge, the ghat, built by millionaire Bengali businessman Sobharam Basak (or Bysack as the British spelled it) in the latter half of the 18th century, took its name from the adjoining Jagannath temple that Basak had built at what is 1, Nabab Lane today. A devotee of Lord Jagannath, Basak made annual pilgrimages to Puri to worship at the Jagannath Temple, accompanied by a large entourage of fellow pilgrims. And this ghat was where their journey began.
But it wasn't only meant for Basak and his entourage. Anil Dhir, Projects Coordinator for the Indian National Trust for Art and Cultural Heritage (INTACH), Odisha chapter, has written about Jagannath Sadak (Jagannath Road), the route from Kolkata to Puri that pilgrims took before the advent of the railways, in a book published by the Odisha state archives. The book states that beginning sometime in the late 1700s, the 'sadak' became the principal route for all pilgrims visiting Jagannath's abode.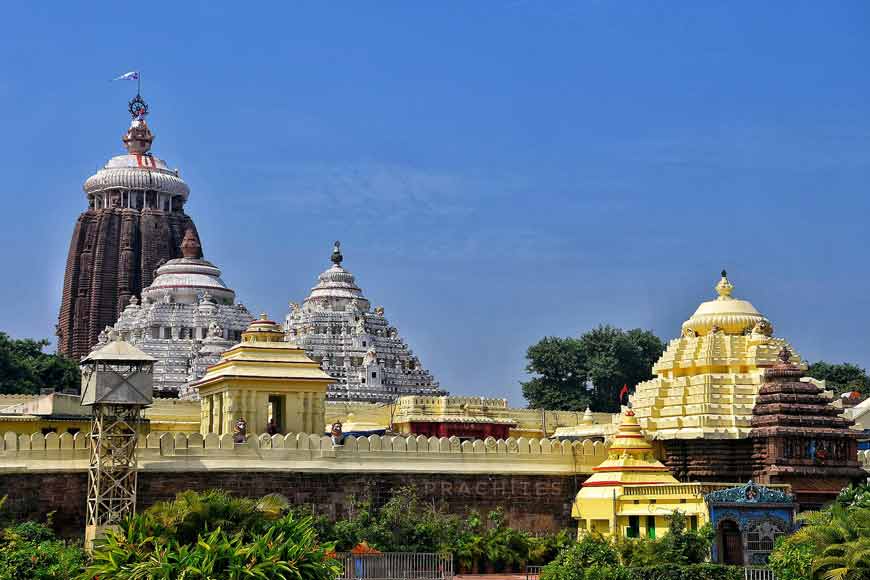 And these pilgrims were massive in their numbers, despite the immense hardships of the journey, which sometimes could even result in death. Rath Yatra or otherwise, Bengalis have always treated Puri almost as a second home. In his 1925 book 'Nilachal', renowned physician and writer Chunilal Basu observed how pilgrims used both water and road transport to get to Puri from Kolkata, or simply walked when nothing else was available. He also provides a detailed account of how pilgrims would hire a palki or bullock cart, or walk the roughly 53 miles (85 km) from Cuttack to Puri, having reached Cuttack either by boat from Geonkhali or Chandbali.
From 1825, JAgannath Sadak became known as the Orissa Trunk Road, but for devotees who had been using it for years, it was always Jagannath Sadak. The road wound through Belda, Dantan, Midnapore, Jaleswar, Basta, Balasore, Nilgiri, Bhadrak, Jajpur, Dharamshala, Chhatia, Cuttack, Bhubaneswar and Pipili, writes Dhir, and travellers covered the distance in bullock carts, horse-drawn hackneys, palanquins, on horses, camels and elephants, but most often on foot.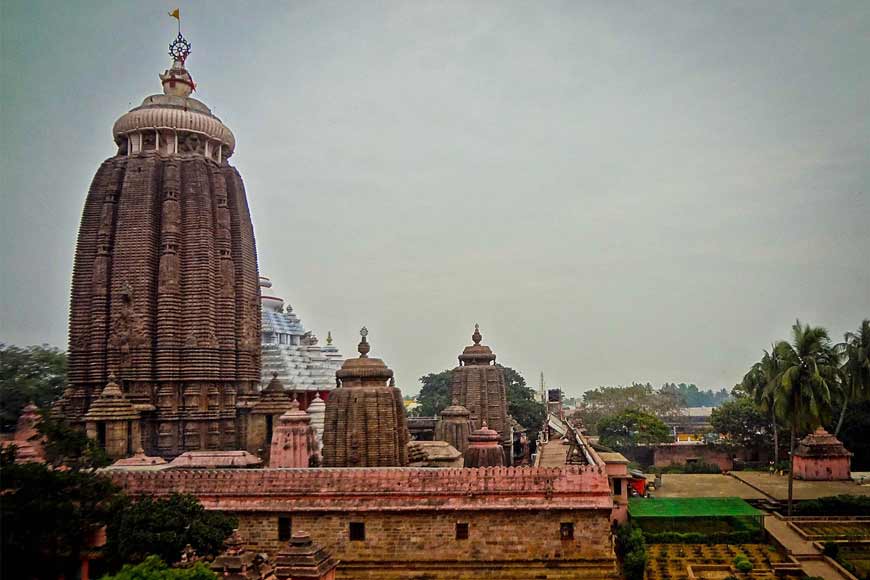 This was, of course, the shortest and most direct route between Kolkata and Puri, and one which the railways followed in 1892. From three weeks to 15 hours, that was the difference the railways made to the travel time, so it was no wonder that the once 500-plus km 'sadak' fell into disrepair, and eventually vanished from the public mind. What is more unfortunate is the disappearance of the numerous heritage structures that came up along the route, such as temples, dharamshalas or inns, public wells, bridges, and other establishments.

As Dhir points out, of the more than 500 km of road, about 120 km still exists, in various stretches. What saddens him is the fact that, in the last six years, at least in Odisha, nearly 40 of the 300 heritage monuments along the route that he documented have disappeared. "We wrote to both the Odisha and West Bengal governments to notify them as protected heritage monuments, but to little effect. Since these are not monuments of national importance, the Archaeological Survey of India (ASI) can't really step in. However, the state archaeological departments appear practically defunct, so I don't know how many of these structures can be saved," says Dhir, and adds that a similar gloomy situation prevails in West Bengal, where construction and roadways projects have destroyed many of the structures along the 'sadak'.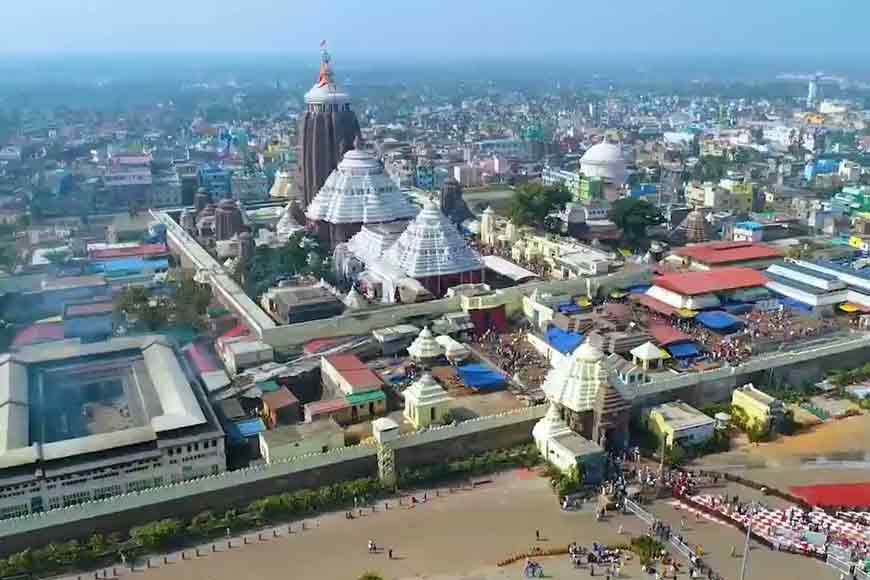 For these reasons alone, isn't it worth preserving whatever remains of the old road, in both Bengal and Odisha? As Dhir says in his 2015 article, several inhabitants from villages along the route have told him that they can still hear bullock carts, their bells tinkling, along the route, or the chants of palanquin bearers, and even cries of 'Jai Jagannath!' as one ghostly part of travellers meets another. Perhaps when Dhir's book is released in the coming days, many more of us will feel encouraged to follow this once holy route, and 'hear' the ghosts for ourselves.
Image Source : Wikipedia