Kolkata Metro joins the league of world class cities like Berlin and London. How? - GetBengal story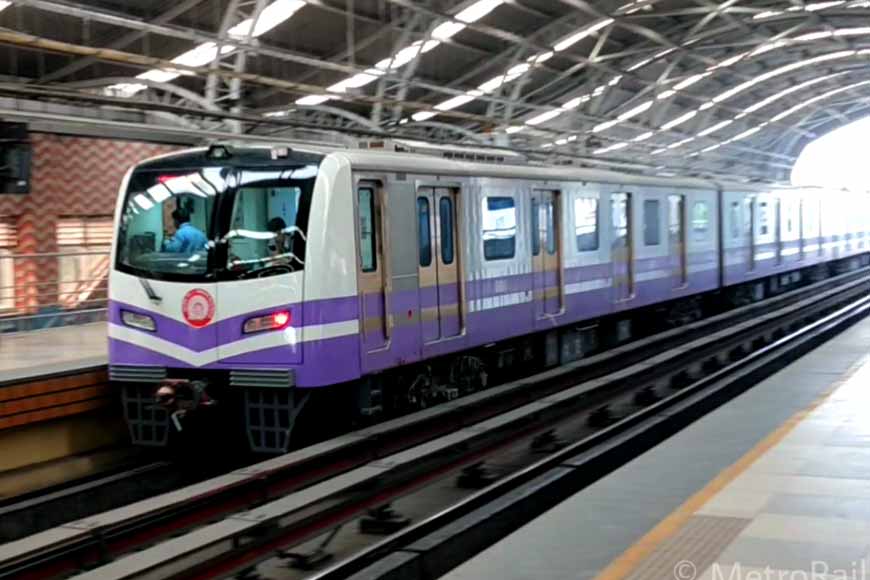 Kolkata is all set to join the big club of international cities like Berlin, London, Munich, Moscow and Istanbul, thanks to the Kolkata's metro railway. Kolkata was the first city in India to have had the underground transit system and though in subsequent years, many other cities of India got their metro railways, it was always Kolkata whose name was part of the historical journey.
Kolkata is again here to make history by not only having a metro line below the river Ganga but also by getting a new age Third Rail which only a handful of cities in the world can boast of. The steel third rail will now be replaced by high grade Aluminium Third Rail which comes with several advantages. This transition will place Kolkata among prestigious metros such as those in London, Moscow, Berlin, Munich, and Istanbul, all of which have made the shift. As per an official statement, "Metro Railway Kolkata has floated a tender for replacement of existing Third Rail, in the first phase to cover the section between Dumdum to Shyambazar. The second phase work would be taken up from Shyambazar to Central and J D Park to Tollygunge. Thereafter, in the third phase, the section between Mahanayak Uttam Kumar (Tollygunge) to Kavi Subhash (New Garia) shall be taken up. 35 km of main line steel Third Rail shall be replaced in stages."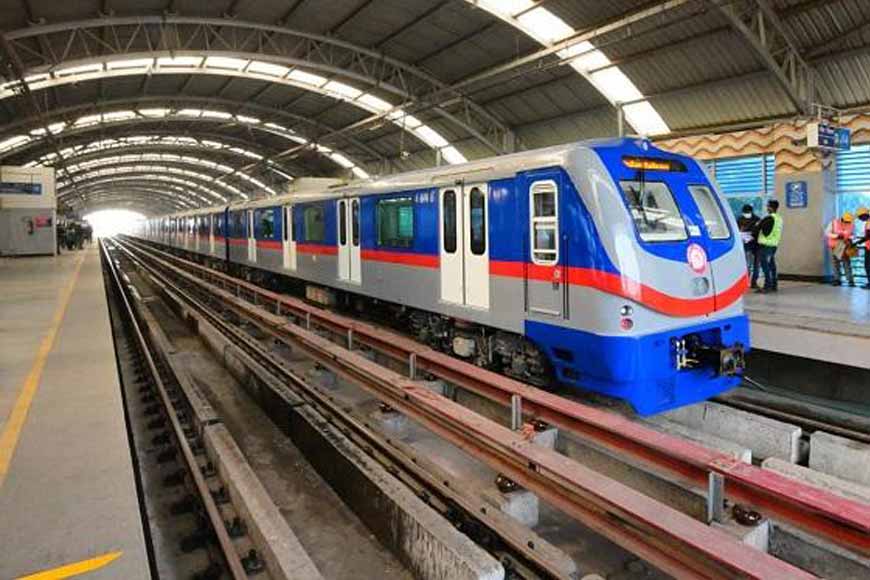 But why is the third rail so important for metro rail? Deepankar Saha, an electrical engineer said: "The third rail is a lifeline for the underground metro as it provides electric power to trains, trams and other rail vehicles. It involves placing an additional rail, often located near the ground, alongside or between the two main rails of a railway track. Without this third rail, the electrical current that powers the train's electric propulsion system will not work." As per the experts, aluminium third rail will significantly lower the resistive current loss and enhance traction voltage levels, given the substantially higher resistance of steel Third Rail. It has been observed that a 10 km corridor equipped with aluminium composite Third Rail requires one less Traction Substation compared to a steel Third Rail, resulting in a direct capital saving of approximately ₹210 Crores for a 35 km metro corridor. The reduced voltage drop helps in quick acceleration with the same metro setup, improving overall operational efficiency.

When asked about the cost and how much it will lead to increase in the budget, officials said unlike steel, aluminium Third Rails have a low maintenance cost. It doesn't need repainting every five years, while reducing the frequency of dimension measurement and the risk of damage from rust. Train operations benefit from improved efficiency and headway, contributing to smoother and more punctual journeys. This cutting-edge technology will indeed add to the sustainability of Kolkata's Metro. The adoption of the composite Aluminium Third Rail brings substantial energy efficiency gains and a considerable reduction in the metro's carbon footprint, potentially saving around 6.7 million energy units annually.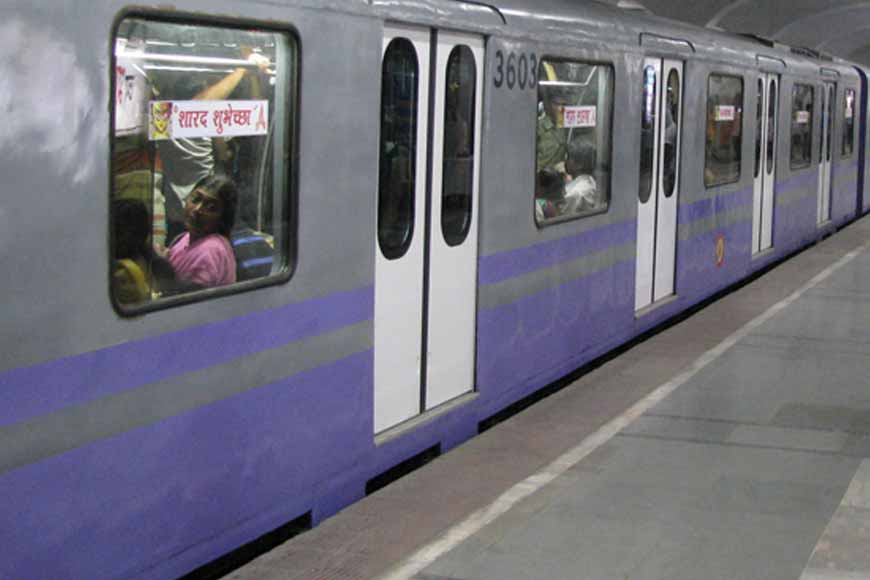 The Kolkata Metro was initially planned in the 1920s, but the construction started in the 1970s. The first underground stretch, from Bhawanipore (now Netaji Bhawan) to Esplanade, opened in 1984. A truncated section of Line 2, or the East–West Corridor, from Salt Lake Sector V to Phoolbagan opened in 2020. Line 3, or the Joka-Esplanade Corridor (currently truncated in Taratala) opened in 2022. It is the fifth-longest operational metro network in India after the Delhi Metro, Namma Metro, Hyderabad Metro and Chennai Metro.
During British rule in September 1919 session of the Imperial Legislative Council at Shimla, a committee was set up by W. E. Crum that recommended a metro line for Kolkata (formerly Calcutta). This line was supposed to connect Bagmari in the east to Benaras Road, Salkia, in Howrah in the west via a tunnel beneath Hooghly River. The estimated construction costs were £3,526,154, about ₹36.4 crore (equivalent to ₹70 billion or US$880 million in 2023) based on current exchange rates, and the proposed deadline was 1925–1926. The proposed line was 10.4 km long, about 4 km shorter than the current East-West Corridor. The tickets were priced at 3 annas (₹ 0.1875) for the full trip. Crum also mentioned a north–south corridor back then. An east–west metro railway connection, named the "East–West Tube Railway", was proposed for Kolkata in 1921 by Harley Dalrymple-Hay. All the reports can be found in his 1921 book Calcutta Tube Railways. However, in 1923, the proposal was not undertaken due to a lack of funds.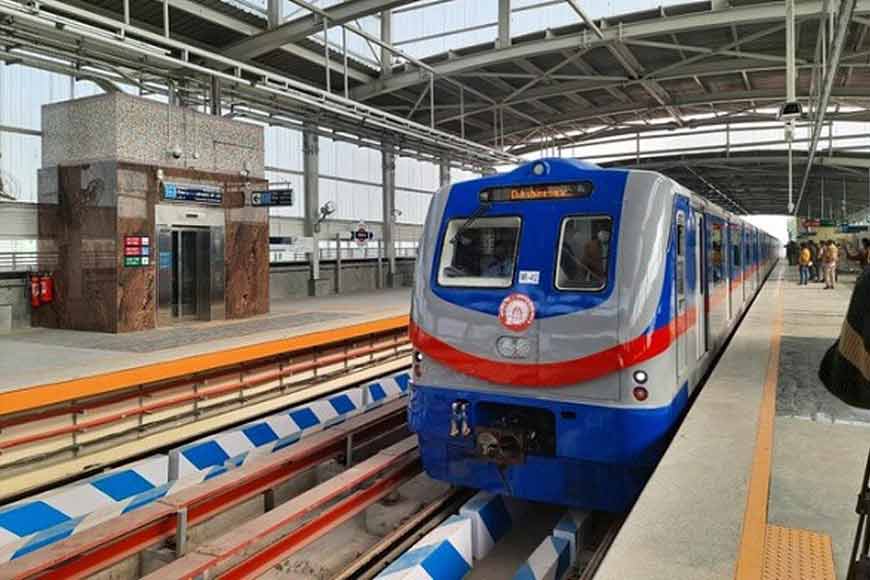 Kolkata Metro to use the Third Rail System for the first time in India
The then Chief Minister of West Bengal, Bidhan Chandra Roy, reconceived the idea of an underground railway for Kolkata from 1949 to 1950. A survey was done by a team of French experts, but nothing concrete came of this. Efforts to solve problem traffic by augmenting the existing fleet of public transport vehicles hardly helped, since roads accounted for only 4.2 percent of the surface area in Kolkata, compared with 25 percent in Delhi and 30 percent in other cities. To find alternative solutions, the Metropolitan Transport Project (MTP) was set up in 1969. The MTP, with the help of Soviet specialists, Lenmetroproekt and East German engineers, prepared a master plan to provide five rapid-transit (metro) lines for the city of Kolkata, totaling a length of 97.5 km (60.6 mi), in 1971. Three were selected for construction. These were: Dum Dum – Tollygunge, Bidhannagar – Ramrajatala, Dakshineswar – Thakurpukur.
The highest priority was given to the busy north–south corridor between Dum Dum and Tollygunge over a length of 16.45 km (10.22 mi); work on this project was approved on 1 June 1972. A tentative deadline was fixed to complete all the corridors by 1991. Today these tracks are no more a dream, rather it is a dream come true.