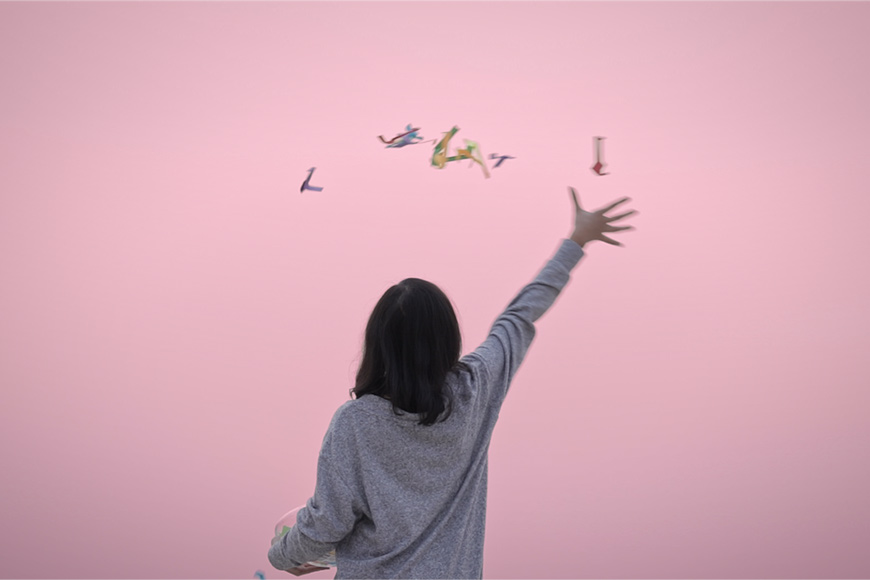 A group of youngsters has made us all proud with their wonderful achievement. Yes, at a time when detractors are crying hoarse to prove the fact that, Kolkata, once the cultural capital of the country, has degenerated into a creaking, dilapidated 'old-age home', that's sighing on its throes and gradually dying in isolation. The source of all the creative juices that enlivened the cultural scenario once has evaporated, leaving a dead, arid void. The youths of the 'dying' city have taken to their heels and migrated to other states and other countries for survival. But is the scene really that bleak? If you look up the statistics or the work being done in different spheres of art and culture, you will be mightily surprised and your jaws will drop in awe.
Recently, a 22-minute film directed by Yubasana Kapas, Class XII Humanities student of Gokhale Memorial Girls' School, Kolkata, was declared the Best Film (School Category) at the 12th edition of the prestigious Dadasaheb Phalke Film Festival held annually to celebrate the cinema and work of aspiring, young, independent and professional filmmakers. The award ceremony is held on April 30 every year to mark the birth anniversary of Dhundiraj Govind Phalke aka Dadasaheb Phalke, regarded as the father of Indian Cinema.
The competition was tough but then Kapas is not new to challenges. In fact, she is inspired by new challenges and rises up to the occasion to prove her grit and mettle. Other than her studies, this young storehouse of talent has been dabbling with various co-curricular activities both in school as well as in the public sphere. She is a young thespian associated with Nandikar, a renowned theatre group of Kolkata for a decade now and has won several awards as a theatre actor including clinching the 1st position in the "Best Actor" category at the "Inter-District (School-Level) One-Act Play Competition 2017" organized by the Government of West Bengal and the "Telegraph School Awards for Excellence, 2018" for her exceptional talent in dramatic arts. In 2018, she was the youngest achiever of "Kidopreneur Summit 2018" for her innovating business proposal for spreading Bengal's Art and Culture globally. Kapas' dream came true when she received the "Champions of Champion Student Award" at the "TTIS Challenge" for two consecutive years -- 2018 and 2019. This coveted award is given to students for all-round performance in school. An amateur singer; music composer, artist, script-writer and a reporter, she has been gathering experience as director and has already directed various theatre productions and short films for her school as well.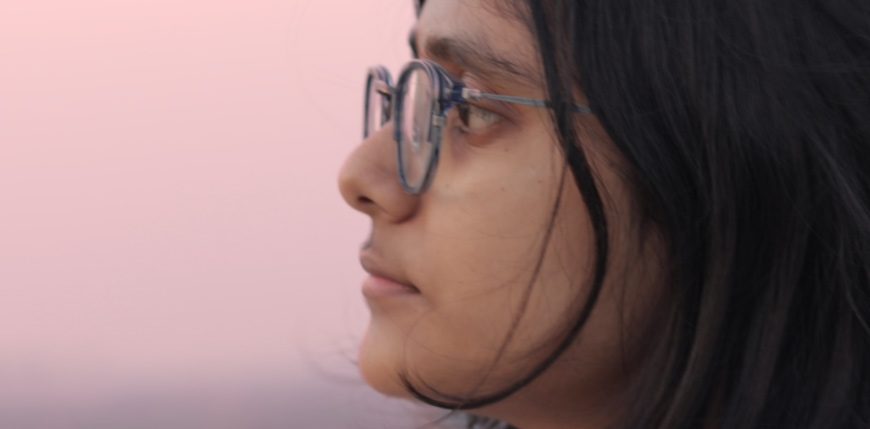 In 2019, the theme for 'The Telegraph School Awards for Excellence' was 'Mind Matters' and the complexities in the mind of an adolescent and the need to reach out to them. Kapas, then a student of Class X, made a two-minute film on the theme.
Our consumerist society is in a state of flux where only the achievers are glorified but the rest who fail to reach the standards thrust on them from outside or they set for themselves, are ignored, left to wallow in self-pity and hide behind the lengthening shadows of mental illness that envelops them. Kapas had seen all this from very close quarters and this nihilism in society motivated her to make a film on this theme.
In 2020, the world was hit by the pandemic and normal life came to an abrupt halt. There have been disasters and crises in the past, but nothing like this that sent the entire world scrambling indoors for safety. The lockdown and its aftermath had serious consequences on the mental health of adolescents and youth. While understandably the nation is engaged in fighting a pandemic of huge proportions, this relatively healthy and safe sub-population's needs may not appear to warrant immediate attention. Nevertheless, as we look ahead to the post-lockdown period and beyond, the ways in which the pandemic may have affected our 365 million plus adolescents and youth, and their needs in the upcoming months and years, have to be considered. After all, what happens to this generation affects not only their health and well-being in adolescence, but also their health and well-being as adults, and that of the next generation.
During the Covid-19 pandemic, Kapas felt a strong urge to communicate with the masses and depict a vignette of life of young adults during the lockdown through a movie that would reach millions and convey her message. As soon as she decided to make a film, the second film in her career, she wrote down the story and worked on the script. Meanwhile, she mastered the technical aspects of editing and decided to take the plunge, along with her friends. Finally, 'Eituku,' a short film of 22 minutes' duration, was conceived. Kapas put on her director's cap and set the ball, nee, the camera rolling.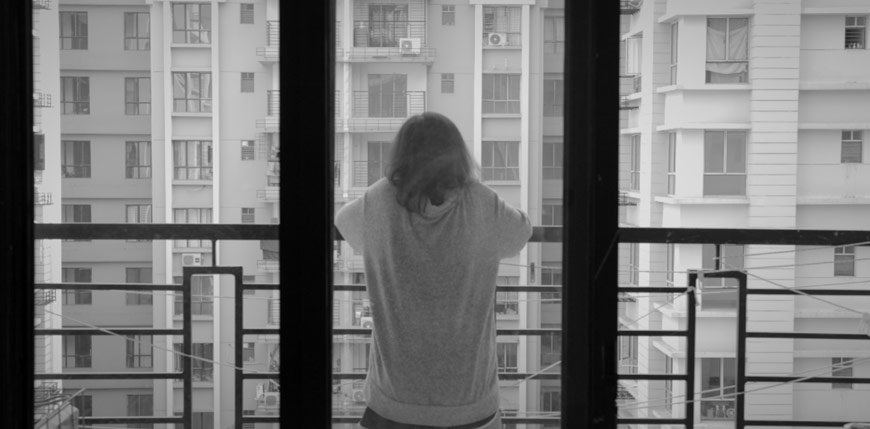 Nilanjana Ghosh, a second-year English student of Presidency University who is also a theatre person, associated with Nandipat theatre group was paired with another young thespian, Aishwarya Mahalanobis, a Class XII Humanities student of Mahadevi Birla World Academy, Kolkata, and they played the lead roles in 'Eituku.' The film, says Kapas, "offers a snapshot into the lives of two teenage girls from distinctly separate worlds, living in a metropolitan city. As the crisis unfolds and engulfs the protagonists, the audience along with the characters, confront a host of difficulties. Loneliness, familial friction, conflict between passion and career and above all, the Covid pandemic, are some of the broad themes that have been touched upon from the perspectives of the two societies that deal with very different realities." Kapas insists, how, despite all the emotional challenges that the protagonists face, the upbeat theme celebrates the happiness that is derived from simple, insignificant incidents and unites the protagonists in the end. "In all, it is a journey from morbidity to optimism," states Kapas confidently.

When asked to talk about the experience while shooting the film, Kapas said, "It was quite fun actually. We worked like a family. My mother would cook lunch for the entire unit on the days we would shoot and we used to pick up 'rotis' on our way to the shooting spot and after the day's work, we all devoured the grub like hungry wolves. We were shooting in 2021 March. The shooting did not take very long. It took a month to complete the shoot and wrap up the project. This was the most enjoyable phase and we all enjoyed the time that passed off breezily."
Kapas, who also composed the music for the film she was assisted by a host of her talented friends. The music was compiled by Sripurna Majumder, a Class XI student of Gokhale Memorial Girls' School, Shubhayan Dey, a second-year Economics student at Presidency University, Soham Samaddar, a Class XII Humanities student of Abhinav Bharati High School and Kapas herself. Shubhayan Dey is a passionate musician and is adept at playing various musical instruments like tabla, violin, guitar, bass and ukulele and Sripurna Majumder played sarod.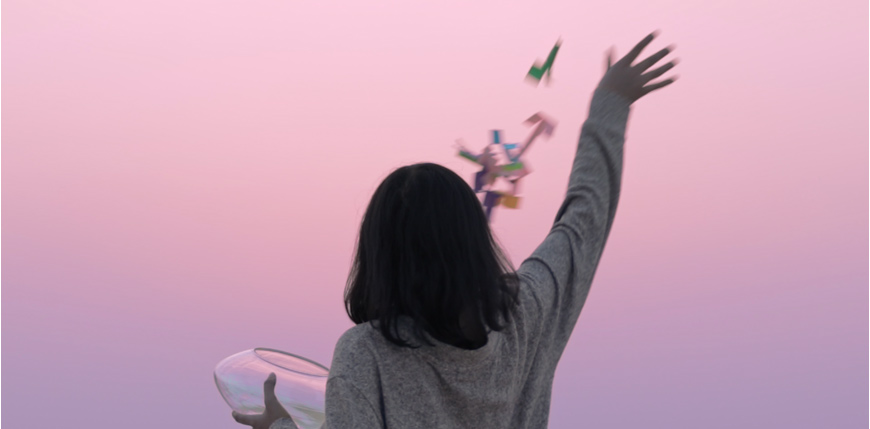 Kapas faced major technical issue during editing. "I was learning editing on my mobile phone via edit master and was yet to get a hang of the system and Pritam Malakar, the photographer of the film, chose a professional editing app (the Da Vinci app) that I found very difficult to figure out since I was a beginner. Meanwhile, during editing, Pritam's laptop crashed and everything… I mean everything, we had streamlined was lost! This was around August-September 20221. Meanwhile, Pritam had got a job and he left for Bengaluru. Fortunately, I had my clips as my backup in my external hard disk. My computer had also crashed around this time and both my and Pritam's smart phones got stolen on the same day! I went around looking for a laptop so that I could complete the film but in vain. Finally, Nilanjana gave me the laptop. Nilanjana lives in Garia and Pritam in Sodepur. So, I travelled several times from one end of the city to another with the laptop to complete the editing. I got in touch with Agnish Chatterjee, a Civil Engineering graduate from Heritage Institute of Technology. He is my father's friend's son. He is also a film-maker and he edits on his laptop. He helped me with the final editing of the film. Time was running out and I was getting into a tizzy as the deadline for submitting the film for Dadasaheb Falke Film Festival was fast approaching. Finally, Arjo Ganguly of Satyajit Ray Film and Television Institute (SRFTI) and veteran editor of Tollywood film industry, Anirban Maity, who had watched my film, helped me tremendously."
Kapas says, the entire phase has been a a learning experience for her. "I have become confident and have learnt to be patient and never give up even if obstacles halt my journey temporarily. And I have got a bunch of really good friend who, I know would stand by me no matter what came." All said and done, it is time for Kapas to sit and bask in the success that came her way after surmounting many barriers.