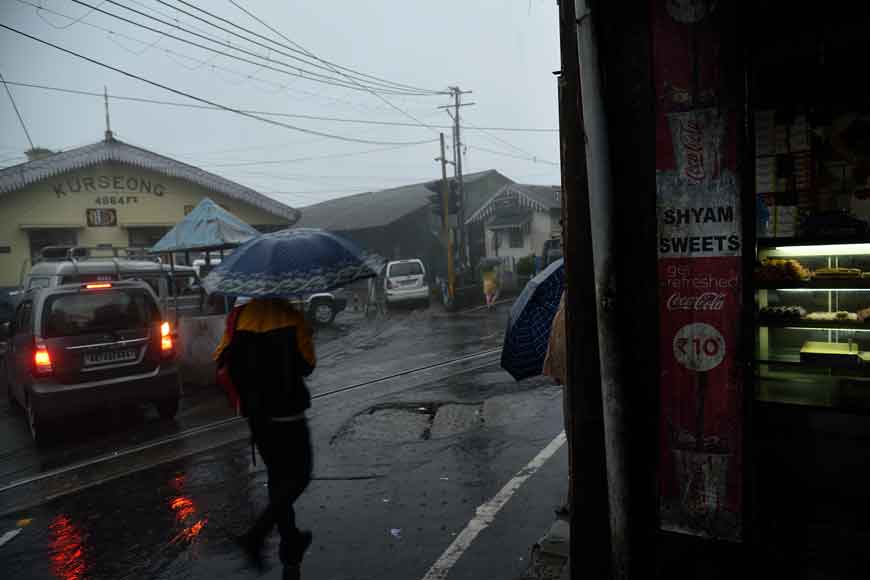 Tanmoy Chatterjee
A photographer of national repute, Tanmoy has taken some beautiful shots of Kurseong in the rains, and GetBengal is thankful to him for giving us an opportunity to publish his photographs
Traditional wisdom says that the monsoon is not the best time to visit a hill station. Well, traditional wisdom can sometimes be slightly off the mark too. The West Bengal Tourism Development Property Ltd (WBTDCL) at Kurseong, named Roudra Chhaya (sun and shade) perfectly sums up the mood of the hills during the rains, and Kurseong is a prime example, as these photographs by ace photographer Tanmoy Chatterjee show.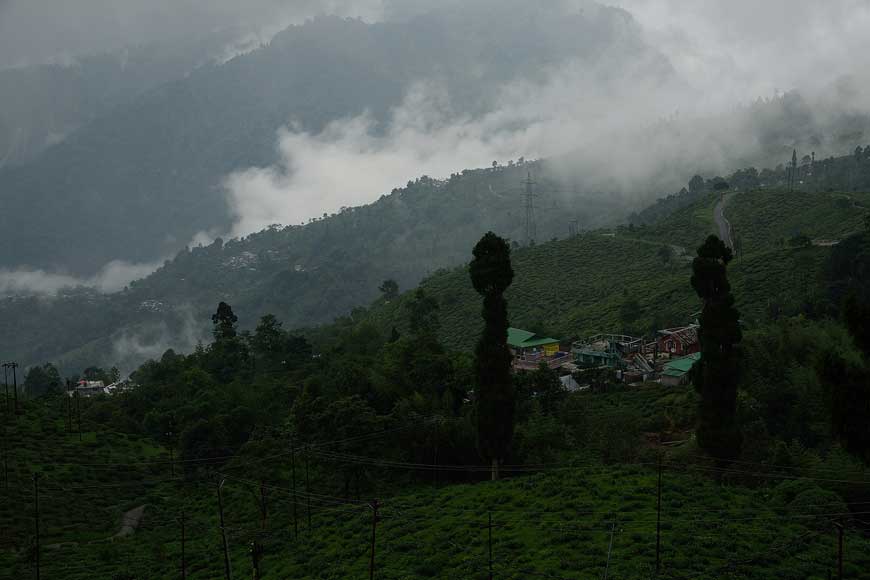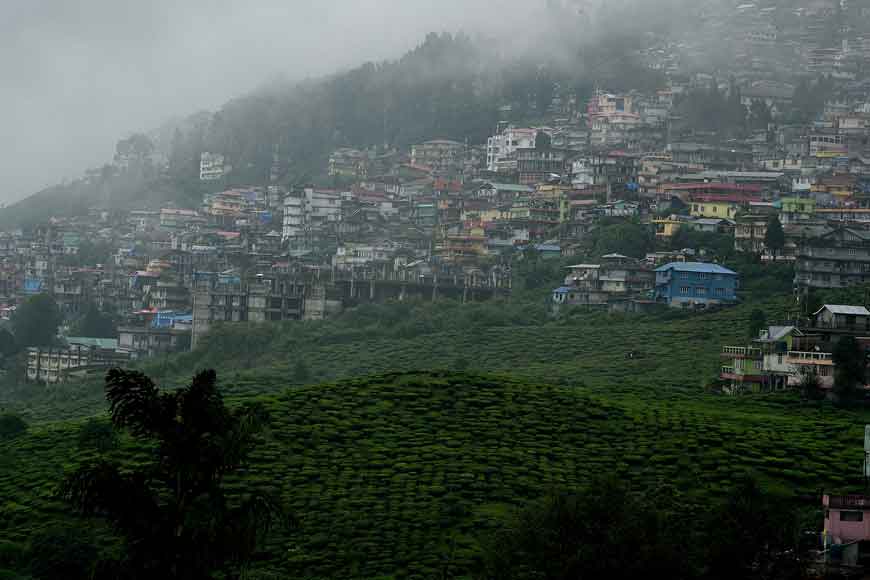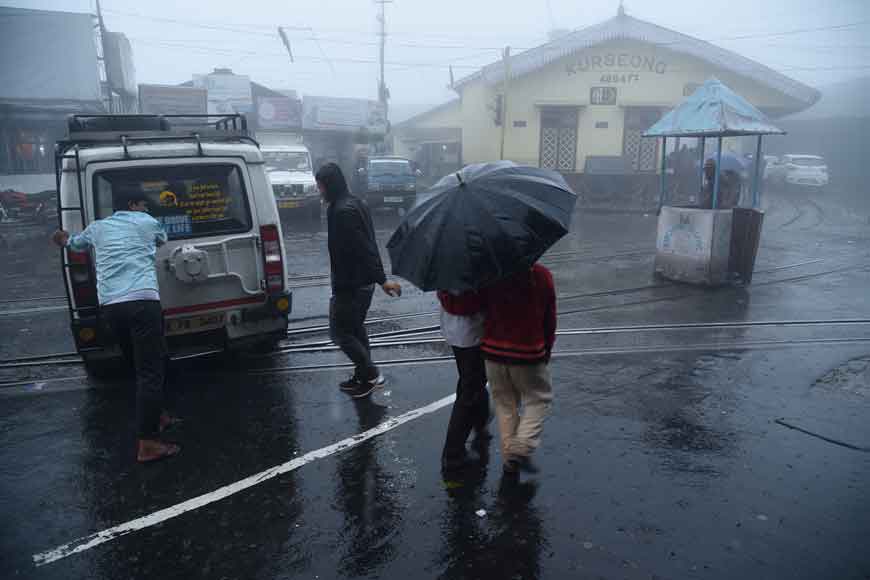 Located a little less than 5,000 feet above sea level, Kurseong is 32 km from Darjeeling and 34 km from Siliguri, connected to the latter both by road and the Darjeeling Himalayan Railway. The nearest airport is Bagdogra (38 km), and the nearest major broad gauge railway station is New Jalpaiguri, which is about 45 km away. Both private and public Road transport from all these points to Kurseong is readily available.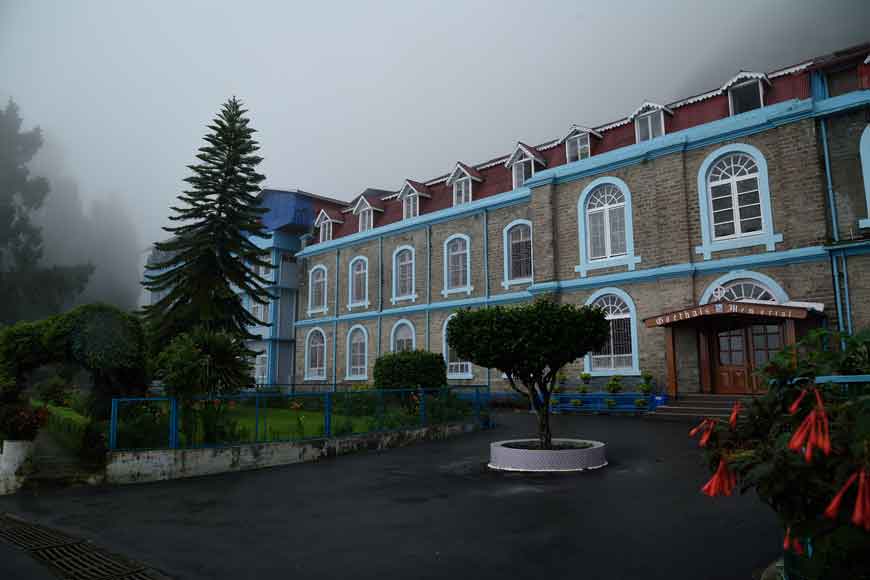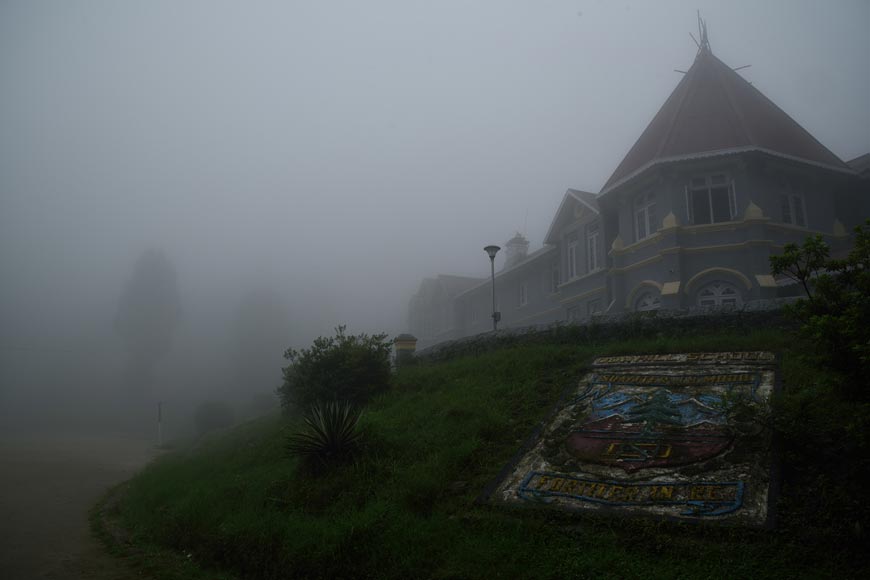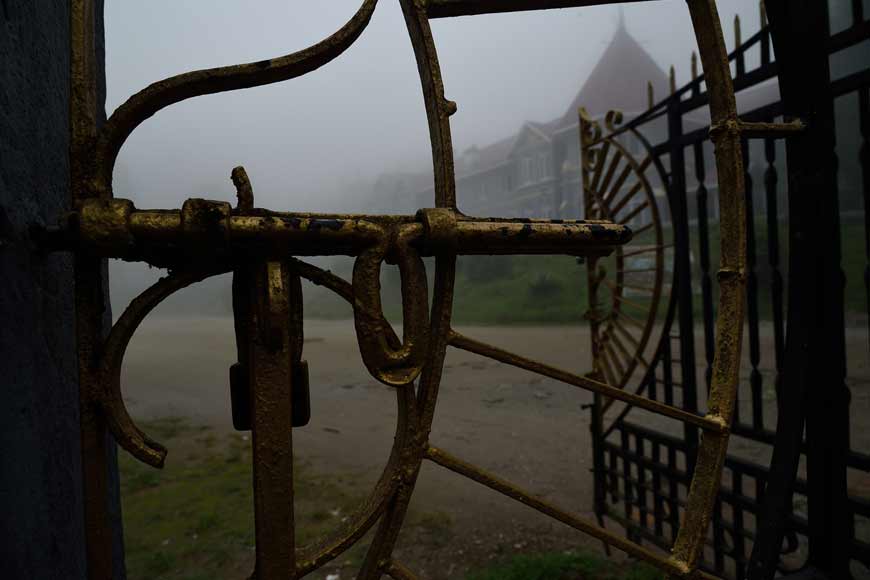 Famed for its private residential schools, churches, and tea gardens, Kurseong was also beloved of Netaji Subhas Bose and his family, which gives Bengali tourists an added incentive to visit. The Netaji Subhas Chandra Bose Museum and NSC Bose Institute of Asiatic Studies, in the house of Netaji's elder brother Sarat Chandra Bose, are in the Giddapahar area (a very short drive from the railway station). This is the house in which Netaji was interned by the British government in the late 1930s. Among the displays at the museum are photocopies of letters between Netaji and his wife Emilie Schenkel, rare photographs of the Indian National Army (INA), freedom movement memorabilia, and personal belongings of Netaji and the family.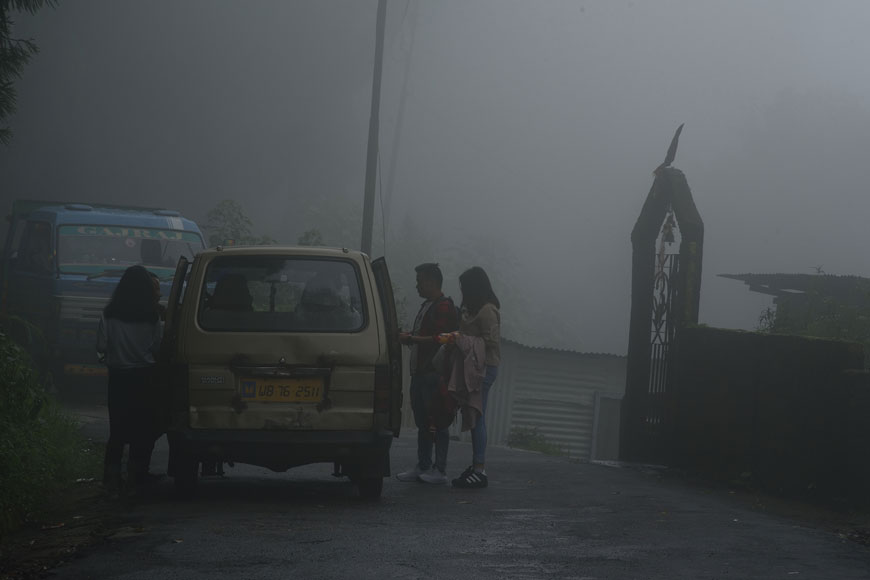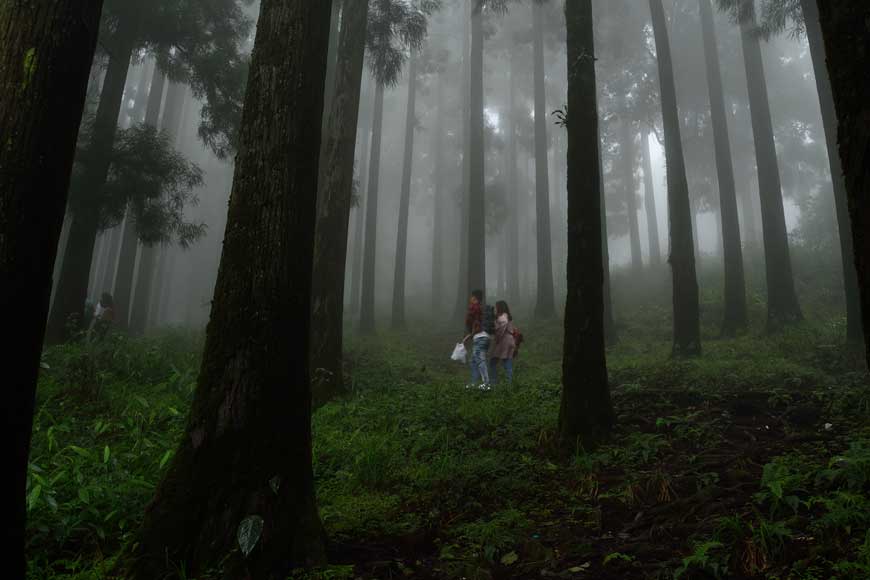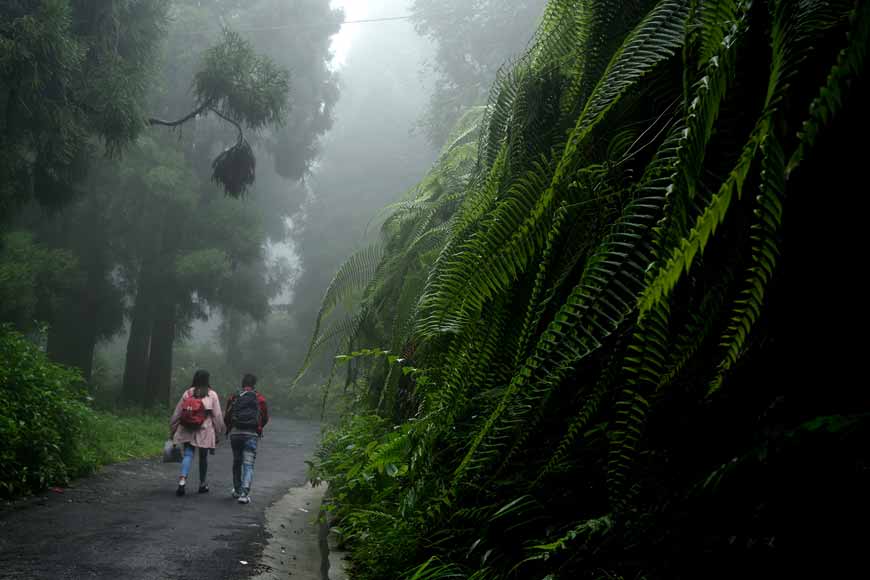 On a clear day, Kurseong's Eagle's Craig viewpoint provides a truly magnificent view of the Himalayas as well as the lesser mountain ranges surrounding the area for literally hundreds of kilometres. But that is not the view you get during the monsoon. What you do get instead is a fairytale land made up of cool mists, low clouds, blue mountains, and every shade of green possible. The rain is mostly a gentle downpour, and the periods of sunshine afterwards make everything look freshly cleaned and laundered.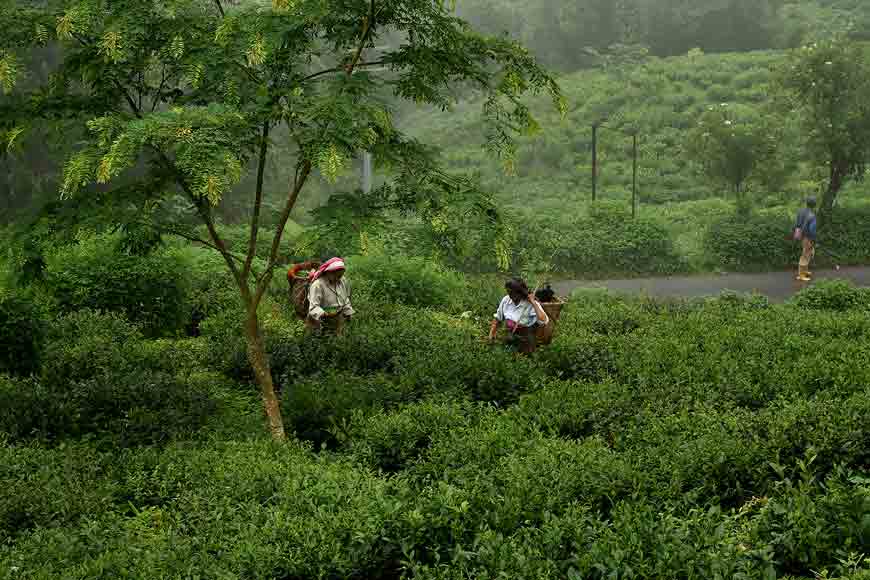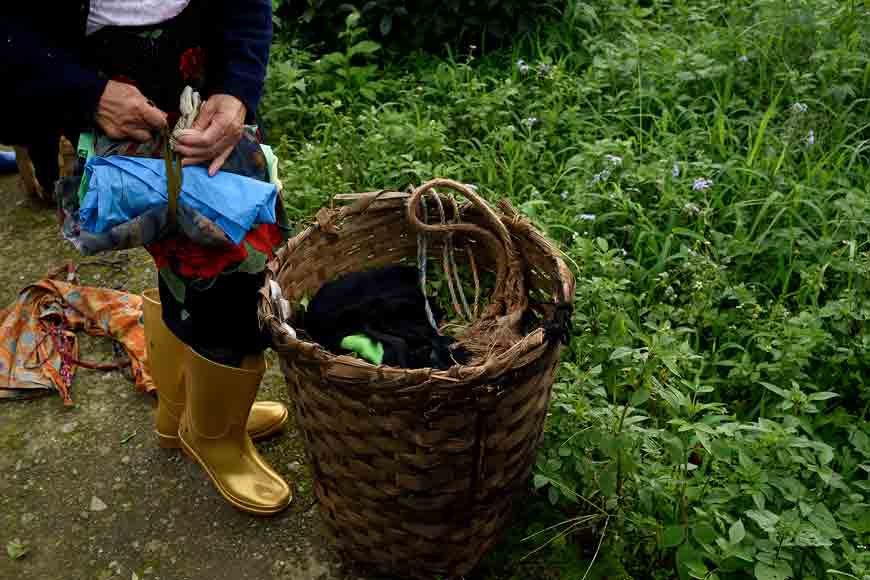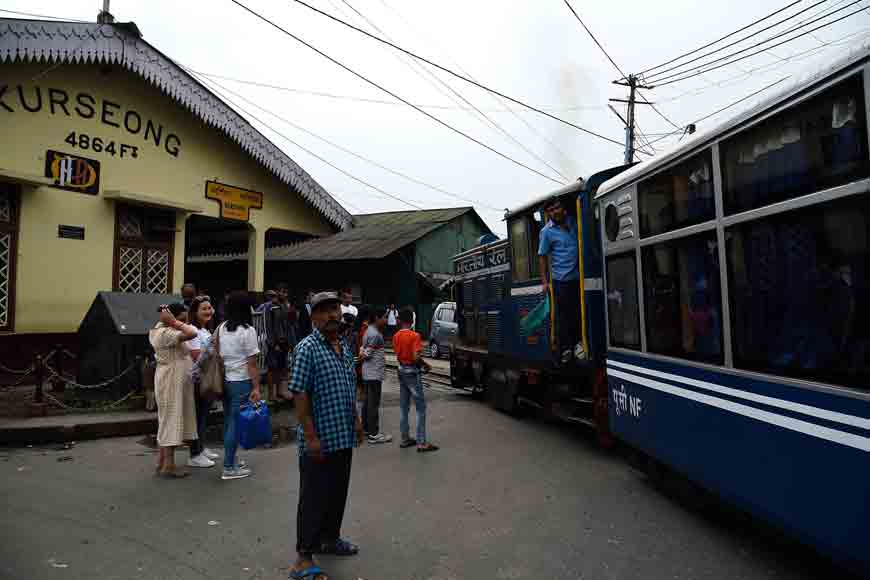 If you can, take in the legendary tea estates such as Castleton, Makaibari, Ambootia and Goomtee, which are important stops on West Bengal's tea tourism route. Or else you can keep your umbrella and raincoat handy, and simply go walking in the rain. For accommodation, look no further than Roudra Chhaya Tourism Property, details of which can easily be obtained from:
West Bengal Tourism Development Corporation Ltd
DG Block, Sector-II, Salt Lake
Kolkata 700091
Phone: (033) 2358 5189, Fax: 2359 8292
Email: visitwestbengal@yahoo.co.in, mdwbtdc@gmail.com, dgmrwbtdc@gmail.com