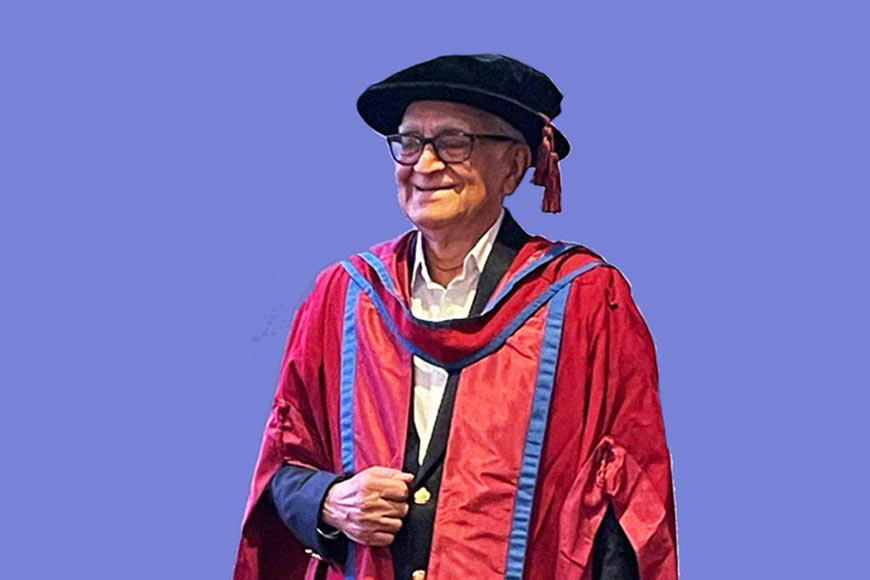 Professor Ashok Kumar Das has been conferred an honorary Doctor of Literature (DLit or Doctor of Letters) from the University of London. He started working as a keeper 60 years ago at Kolkata's Indian Museum. He specializes in Mughal art and culture history and is being felicitated for his lifetime contribution to art history.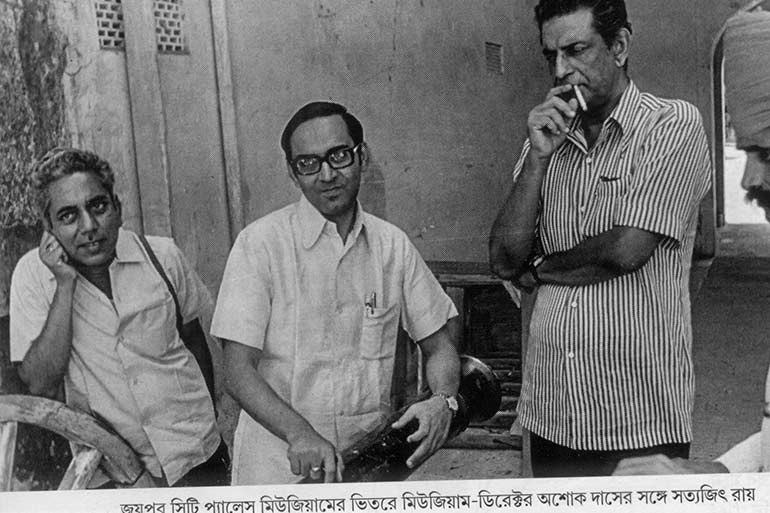 Satyajit Ray and Professor Asok Das at Jaipur City Palace Museum
The 86-year-old art historian was contacted by Satyajit Ray, one of the most renowned directors and filmmakers of Bengal, to procure original guns and cannons to be used as props in his movies "Shatranj ke Khiladi" and "Hirak Rajar Deshe". At that time, Das was the director of Jaipur's Maharaja Sawai Man Singh II Museum, when Ray asked for some artefacts. Special permission was granted by Rajmata Gayatri Devi and chief secretary Mohan Mukherjee. A senior visiting fellow twice over at London's V & A Museum, he was also Satyajit Ray Chair of Visva-Bharati's Kala Bhavan and a visiting professor at Jawaharlal Nehru's University's School of Arts and Aesthetics.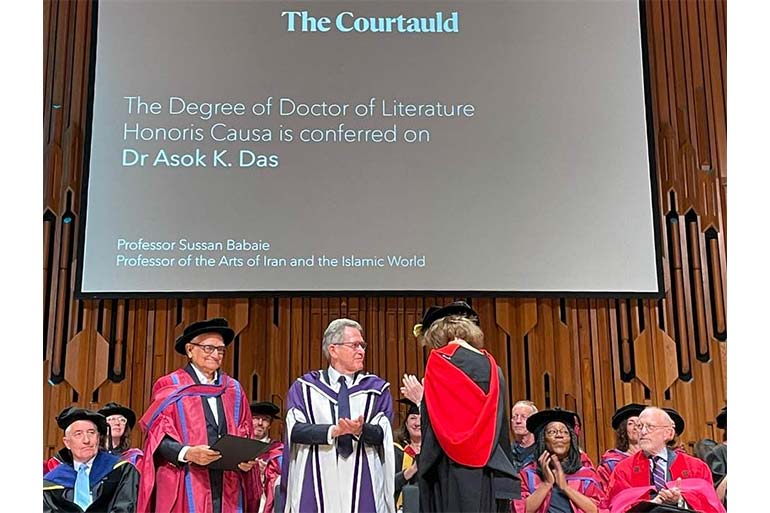 Professor Asok Das received D. Lit. at The University of London
Das was born in Garbeta, Medinipur district, and was mentored by legendary historian Nihar Ranjan Ray. The miniature paintings at the Indian Museum fascinated him and he was interested in them. In 1955 he shifted to Kolkata from Garbeta where he did his post-graduation in ancient Indian history and culture from Calcutta University. He also did a course on museology from Calcutta University and did an LLB degree in Kolkata. In 1964, after securing a Commonwealth scholarship, he enrolled in the University of London's School of Oriental and African Studies on scholarship for a Ph.D. in miniature paintings, which is now conferring on him an honorary DLit. Professor Das focused on the Mughal paintings in Emperor Jahangir's time for his Ph.D.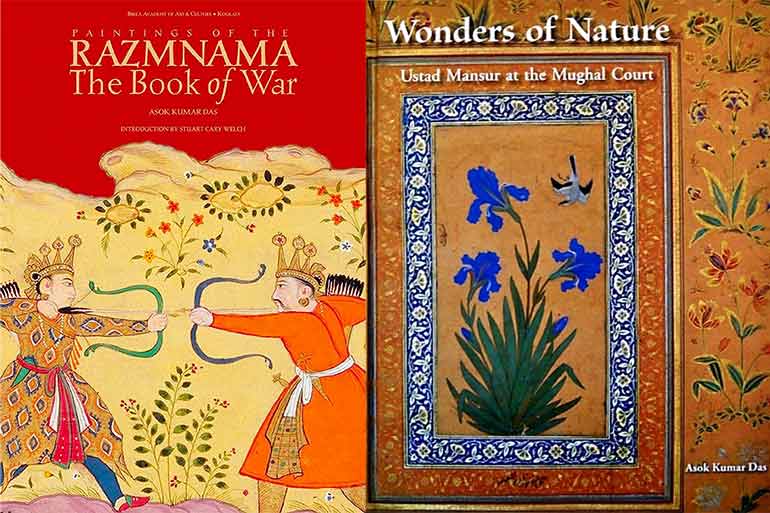 Few books by Professor Ashok Kumar Das
Das focused on the Mughal miniature paintings and studied each of them intricately. According to him, each is different and these paintings change depending on the patronage of different persons. When Western materials and art began to arrive in India, they went to Mughal courts as well and the Mughals were influenced by their art. This got reflected in their artworks as well. The vice versa was also in effect as there were artists of the West who used to be influenced by Mughal paintings as well.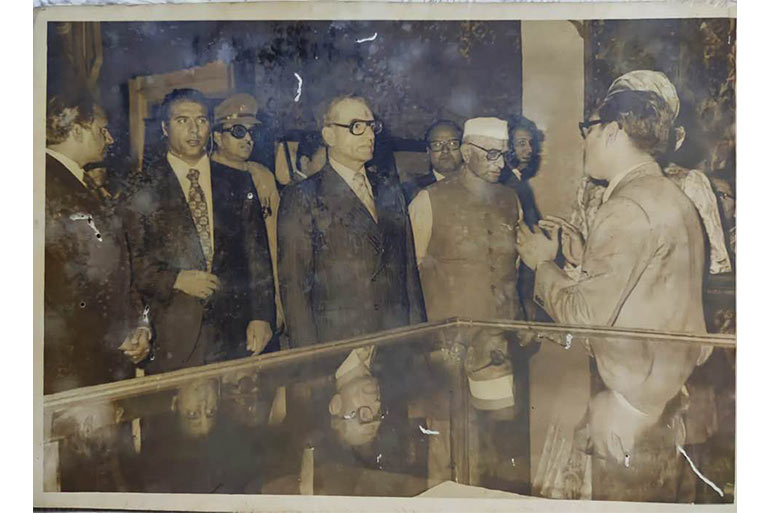 Professor Ashok Kumar Das with King Reza Shah of Iran, former Prime Minister Morarji Desai, Maharaja Bhavani Singh, and other dignitaries at Jaipur City Palace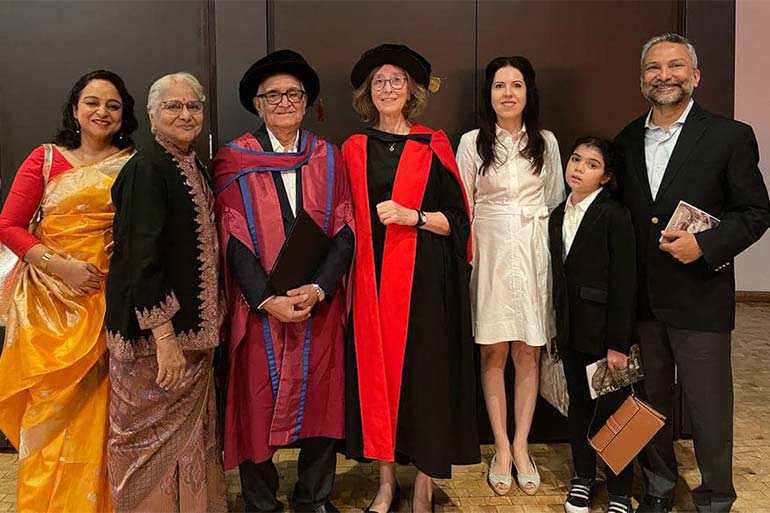 Professor Asok Das with his wife, daughter (on the left), son, daughter-in-law, and granddaughter (on the right) after receiving his D.Lit in London
Prof Das's PhD thesis became a book Mughal Painting During Jahangir's Time, in 1967. He wrote more than 60 books on his study of old paintings, including Paintings of the Razmnama and Wonders of Nature: Ustad Mansur at the Mughal Court. The second one was Ustad Mansur's painting which painted the now-extinct dodo — an untitled work, often referred to as Dodo — which hangs at the Hermitage in Saint Petersburg, Russia. His illustration of the Siberian crane is at the Indian Museum in Kolkata. His principal expertise was in Rajasthani, Mughal and Pahari paintings. His second field of expertise was museums. His vast knowledge of these paintings led him to visit different museums such as London's Victoria and Albert Museum and the Metropolitan Museum of Art in New York City as a consultant.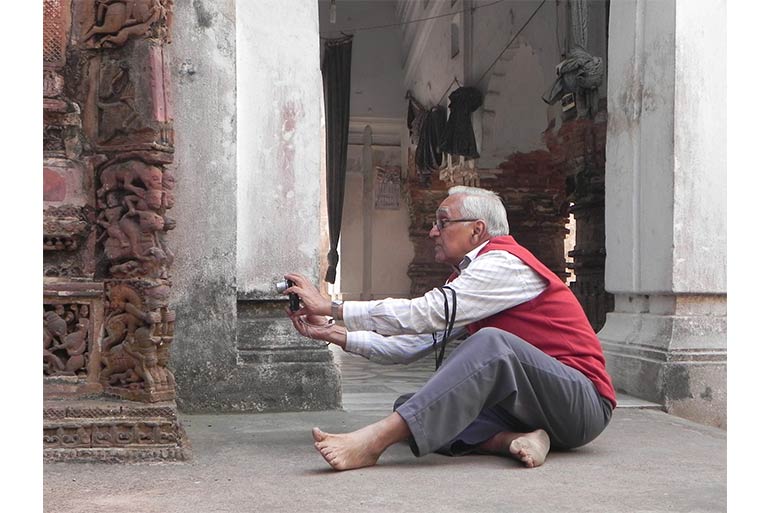 Professor Asok Das

Museums in India have come a long way, from the Chitrasala (picture galleries) mentioned in ancient literary texts to more than seven hundred specialized museums of different genres today. The old concept of museums as storehouses of artefacts and antiquities has long been abandoned and museums are now recognized as institutions of considerable importance, encompassing a wide variety of ideas and information to be gained in an easily comprehensible manner.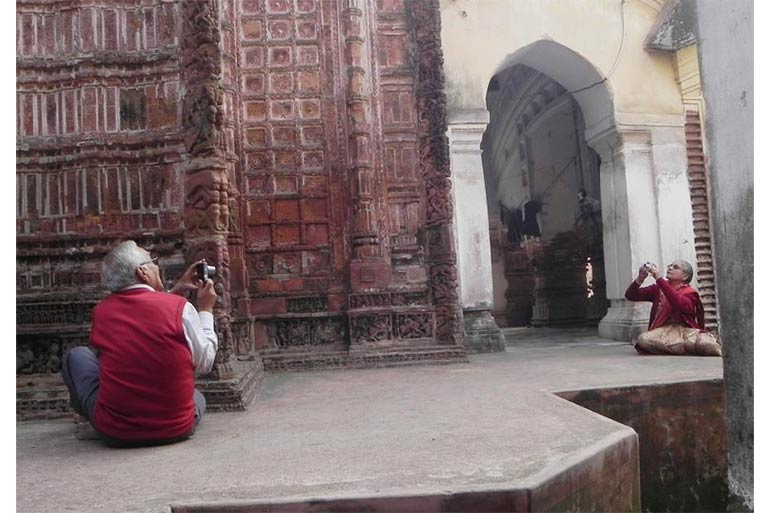 Professor Asok Kumar Das with his wife , Syamali Das
In India, museums are categorized in the following order- Museums of National importance: National Museum, New Delhi, Indian Museum, Kolkata, Salar Jung Museum, Hyderabad, Victoria Memorial Hall, Kolkata, Allahabad Museum, Allahabad. Then there are State museums, Archaeological site museums, Anthropological site museums, Memorial museums, University museums, Specialized museums run by departments of the central and state governments, Science and Technology museums, Museums run by societies/ Trusts and private bodies, and private museums. Professor Das came back with many new ideas on 21st-century museums for India but according to him, the country still has a long way to go though, Mumbai's Chhatrapati Shivaji Maharaj Vastu Sangrahalaya, earlier Prince of Wales Museum, is world-class.