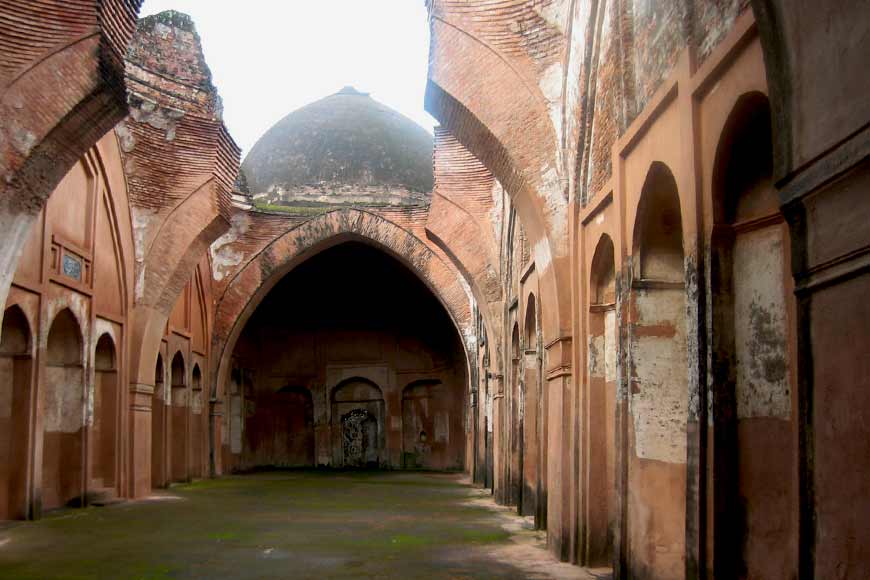 The word 'terracotta' means baked earth. Simply put, it is what you get when clay is hard-baked, producing a strong, durable construction material that is also naturally resistant to mould and bacteria. And terracotta architecture is something you see in abundance in West Bengal, particularly in the Bishnupur region, which is justifiably famed for its historic and magnificent terracotta temples. A major reason for the use of terracotta, of course, was the relative inaccessibility of other more traditional construction materials such as stone or marble.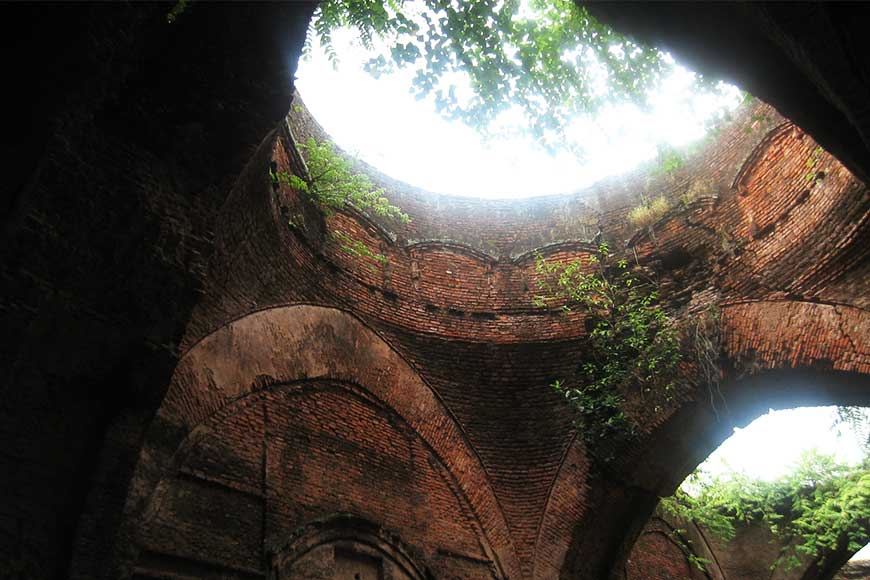 However, the use of terracotta in Bengal's architecture dates further back – to the terracotta mosques scattered across modern day Murshidabad, Birbhum, and Bardhaman, as well as parts of Bangladesh. Not having garnered as much of the limelight as the temples, these mosques are nonetheless excellent examples of Bengal's terracotta craftsmanship, with their beautifully symmetrical layouts and ornate engravings.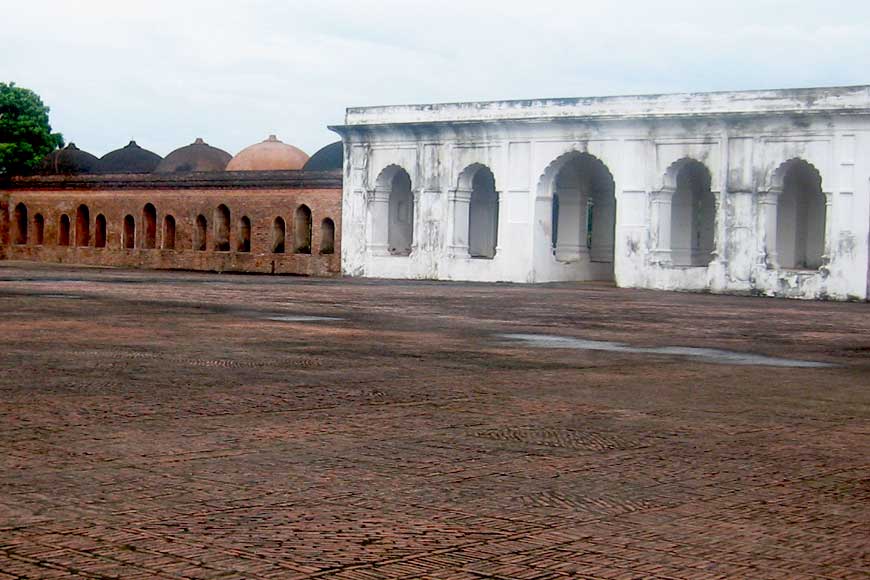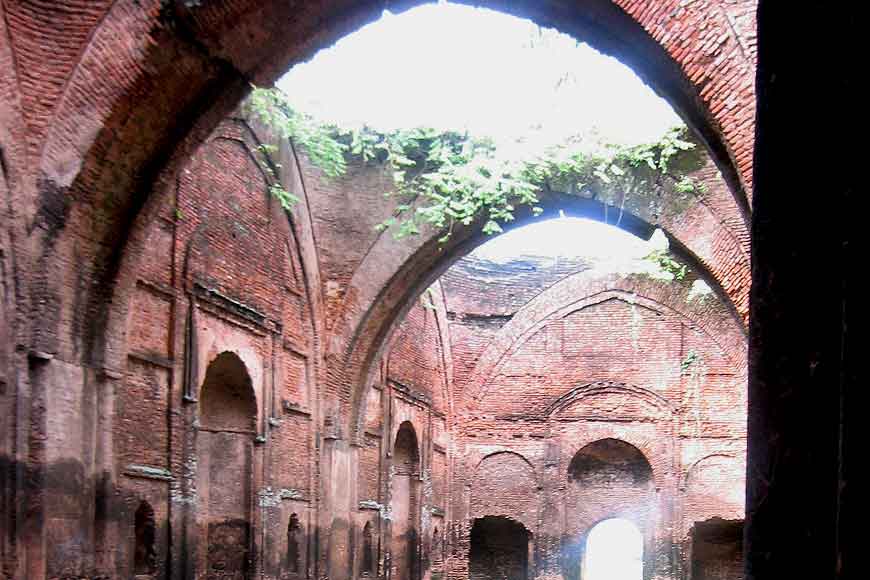 A prime example of such a mosque is the Kherur Masjid in Murshidabad, though the district is also home to bigger, perhaps more famous mosques. Located almost 50 km from Berhampore, Kherur Mosque is maintained by the Archaeological Survey of India, and should be a must visit for those interested in the architectural and social history of Bengal.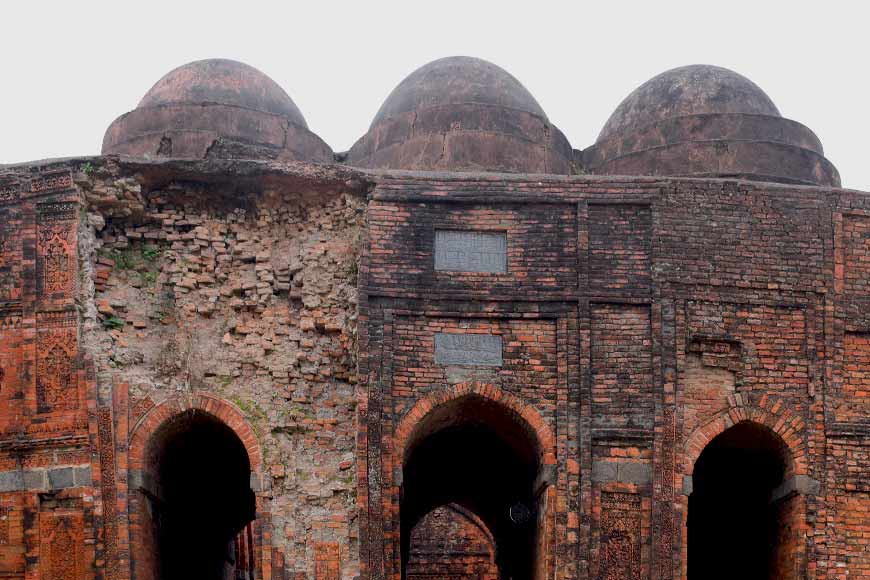 Two inscriptions within the premises declare that the mosque was built by Rafat Khan in 1494-95, during the reign of Alauddin Hussain Shah, sultan of Bengal from 1494-1519. Ap-proximately three metres (18 feet) high, and occupying about two acres of land, the mosque is not particularly lavish, and yet it is a perfect example of the terracotta craftsmanship unique to Bengal. It is also an important representative of mosque architecture of the pre-Mughal period, with a frontal corridor, which was typical of the later Ilyas Shahi erain Bengal.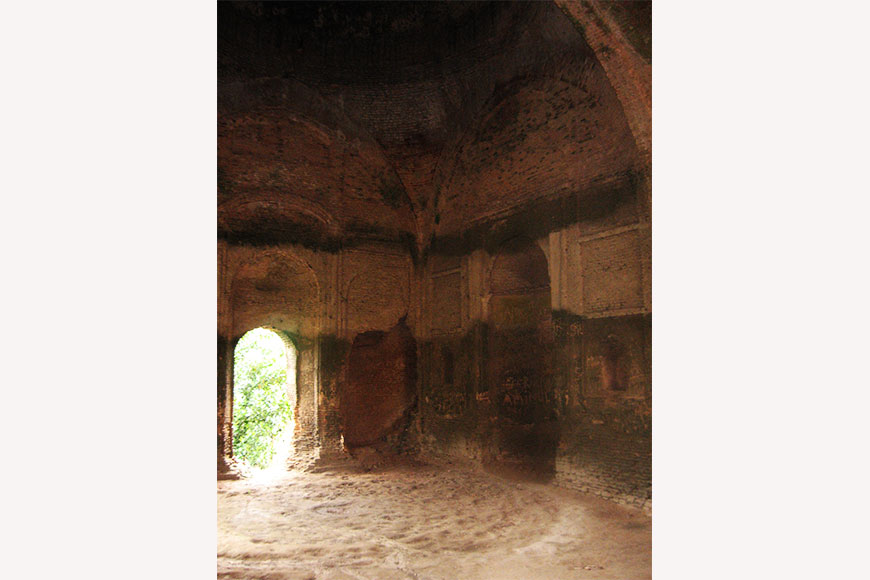 Essentially a rectangular structure, the mosque comprises a domed prayer chamber and a tri-ple-domed corridor with four minarets. While almost the entire structure is made of baked earth bricks, there are smatterings of stone in the pillars and prayer chamber, which were probably borrowed from older, rundown structures. Incidentally, the principal dome was al-most entirely destroyed in the huge earthquake of 1897, but the domes atop the corridor re-main to this day. Similarly, the north-western minaret no longer exists, but the remaining three are still standing.
How to get there
Easily accessible from Berhampore town, which is about 230 km from Kolkata by road. You can also take a train from Kolkata, of which there are several.
For details contact
West Bengal Tourism Development Corporation Ltd.
Udayachal Tourist Lodge
DG Block (1st floor), Sec II, Salt Lake,Kolkata700091
Phone: 033 2358 5189
Email: visitwestbengal@yahoo.co.in, mdwbtdc@gmail.com, dgmrwbtdc@gmail.com
Department of Tourism,
Government of West Bengal
New Secretariat Building
1, K. S. Roy Road, 3rd Floor,Kolkata 700001
Pr. Secy- 033-2214-4427
Direct - 033-2210-0098
E-Mail:wbtourismpublicity@gmail.com
Story Tag:
Kherur Mosque, Bengal Tourism