Motilal Seal, the first Bengali businessman to trade with Australia - GetBengal story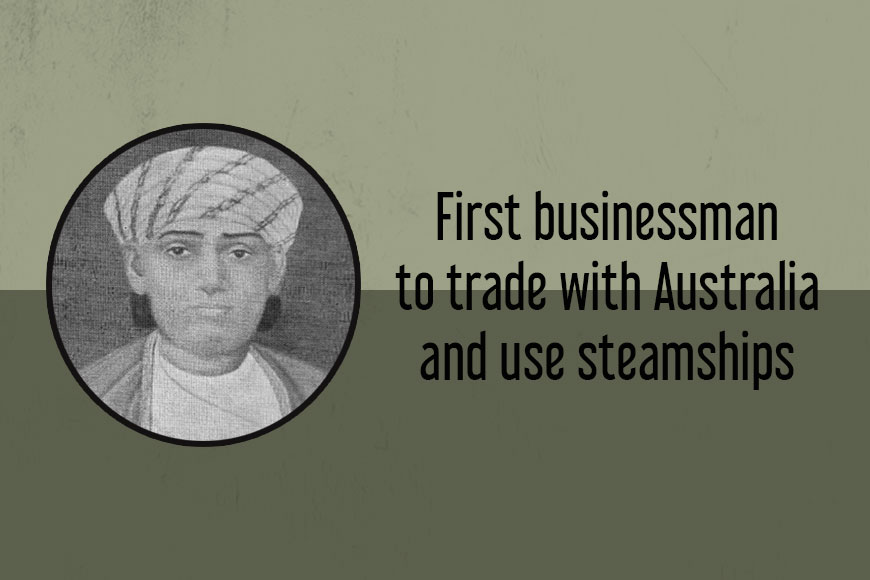 He was known as the 'Rothschild of Calcutta.' He was Mutty Lall Seal, also spelt Mutty Loll Seal or Mati Lall Seal or Motilal Seal. Renowned litterateur, educationist, social reformer and one of the foremost preachers of Brahma religion, Sibnath Shastri was magnanimous in his praise of Seal and described him as one of the most honest, humble and kind philanthropist, a rare human being although he had amassed as much wealth as Dwarakanath Tagore and Rustomjee Cowasjee.
Seal was born on May 20, 1792 in Calcutta in a Suvarna Banik (who deals in gold) family. His father, Chaitanya Charan Seal, was a cloth merchant and died when Seal was five years old. As a result, his formal education ended abruptly but he was extremely intelligent and had very sharp business acumen that helped him sail through confidently. For a brief period, he worked in a British firm. Meanwhile, in 1809, at the age of 17, he married Nagari Dasee, the daughter of Mohan Chand Dey from the Surtir Bagan neighbourhood of Kolkata.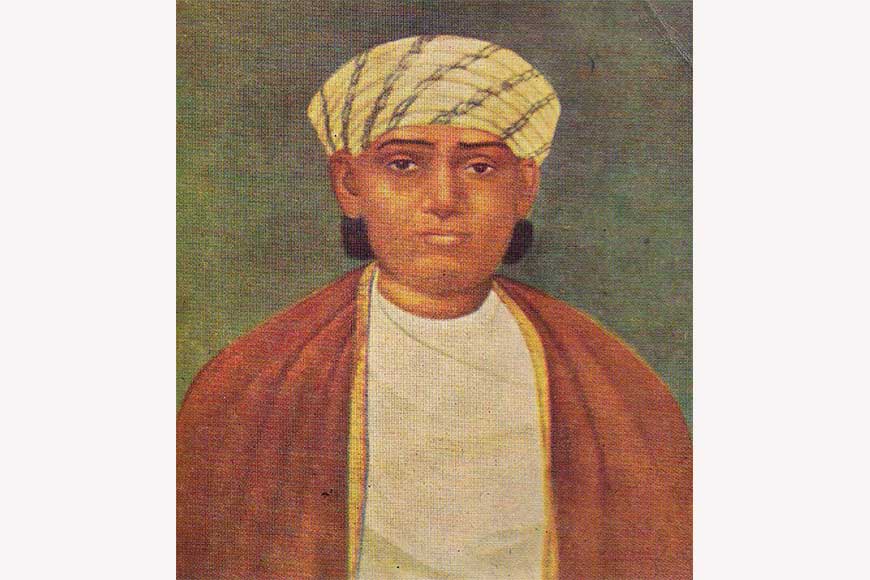 Motilal Seal
Around 1815, he started working at Fort William. While working at Fort William, his father-in-law advised him to procure the rights to supply essential commodities to the British army. This inflated his income. Later, he resigned from his job. But business was in his veins. In 1819, Seal started his business career by selling bottles and corks to Mr. Hudson, one of the most extensive importers of beer in those days. English merchants hired Seal for his sound judgement on indigo, silk, sugar, rice, saltpeter, and other goods. He was appointed as 'Banian' to around 20 first class agency houses out of around 50 or 60 such houses in Calcutta. He himself got into exporting of indigo, silk, sugar, rice, saltpeter to Europe and importing of iron and cotton-piece goods from England. He prospered in competition with Europeans and gathered a huge wealth.
He got a number of cargo boats which were then a new speculation in the market. He worked the old Flour Mills and shipped whole cargoes of biscuits to Australia for the first emigrants. He was the first to use steamships for internal trade in Calcutta. In due course he amassed around 13 trade ships including a steam tug named 'Banian'. He made a fortune in a single generation through various trading ventures.

Seal was a man of noble generosity and liberal mindset. He earned a fortune but spent liberally on various social and educational projects. In 1841, he founded an alms house at Belgharia where 500 people were fed daily. He also built the Motilal Ghat for bathing. But Seal was a businessman par excellence. He dabbled his hands in money lending, bill counting and other banking business. He was extremely logical and methodical in his practices and was a precursor of the banking business in India. He was among the founders of Bank of India. He was also instrumental in setting up the first life insurance company on Indian soil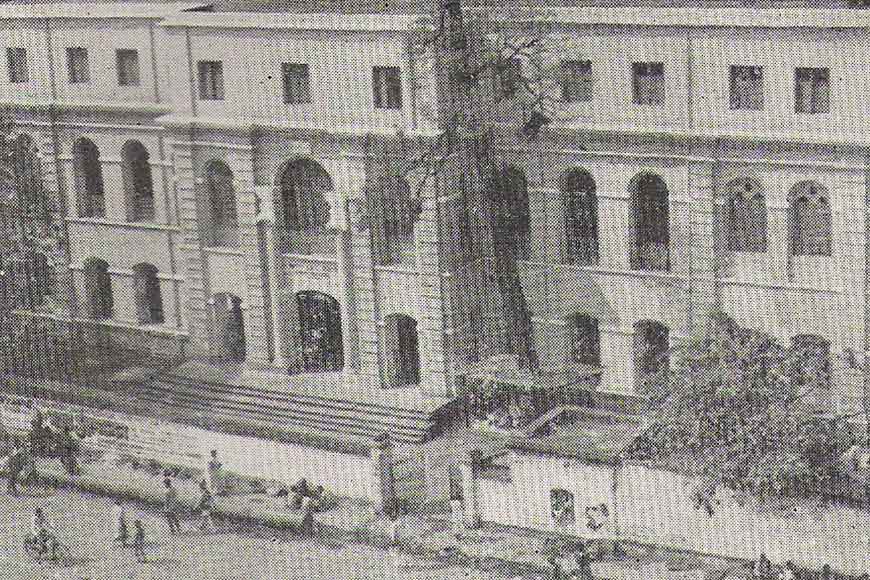 Free educational institution by Motilal Seal
Mutty Lall Seal's Free College was formally opened in March 1842 at his house. The institute was initially under the management of the Directors of the parent college of St. F. Xavier, Chowringhee, Calcutta. It was mandatory for the Jesuit priests to vow not to impose Christianity on the Hindu students. However, when frequent complaints against the priests increased, Seal asked Reverend Krishnamohan Banerjee to run the institution. The annual expenditure of the college in those days was Rs 12,000 and this came from Moti Lall Seal's trust. An annual amount of Re 1 was accepted from students as honorarium. The college stood in high esteem and competed successfully with the government and Missionary Colleges in the University examinations.
Although Seal was a conservative himself, he whole-heartedly supported Raja Rammohun Roy's efforts of banning sati, child marriage, women's education as well as remarriage of widows. In 1837, he made a public offer for a dowry of Rs 1000 to the person who would marry a widow. In those days, there was a major uproar in the Hindu society when the son of Heera Bulbul, a prostitute, sought admission at Hindu College. Seal met his friend Raja Rajendra Dutta of Bowbazar and after prolonged discussions decided to set up Hindu Metropolitan College. He was least bothered about the repercussions of his actions might have on him or that he could be the ire of the Hindu society's influential mentors and leaders.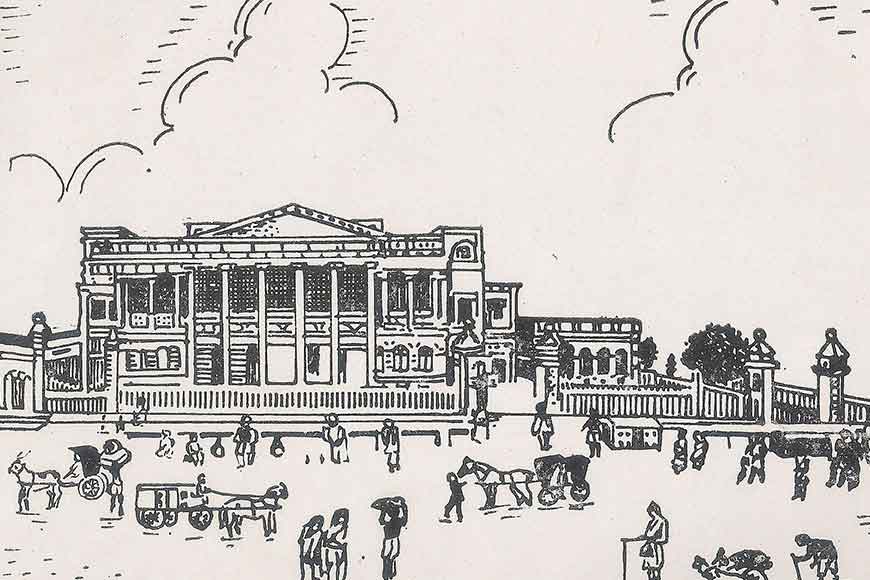 A sketch of Motilal Seal's house(Colootola)
Seal donated the plot on which stands the illustrious Calcutta Medical College today. He donated the land and Rs 12,000 to the British for the construction of the hospital. In lieu, the British named a ward after him where natives would be treated. He also donated Rs one lakh for the female ward. In 1842. This great philanthropist and son of the soil breathed his last on May 20, 1854. His obituary in the Hindu Intelligence described him as the "Richest and most virtuous Babu of Calcutta."