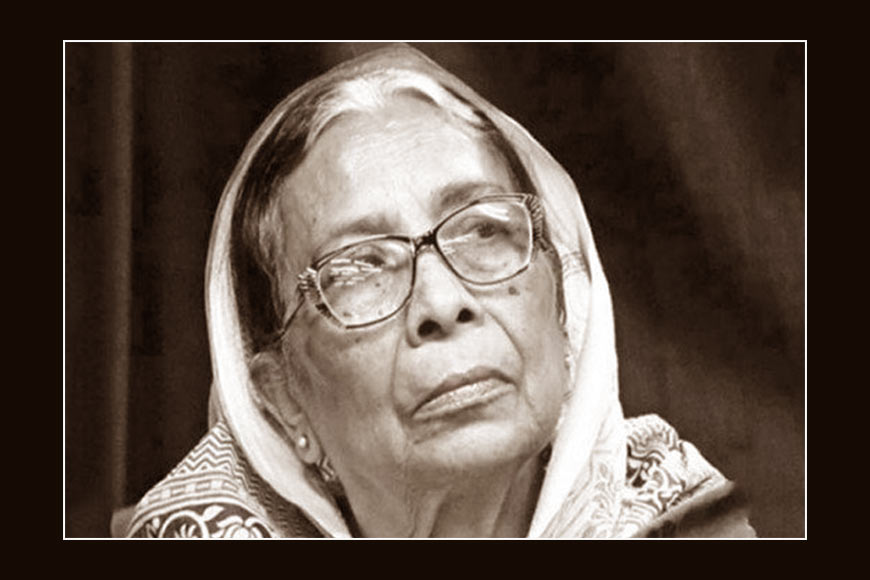 Bengal in the 19th century was a place with great intellectual excitement. Accepted values were closely questioned as part of the reaction to changes brought about by the imposition of colonial rule. There was heated debate among men on matters such as widow burning, child marriage, the status of women, and the merits and demerits of female education. Way back in the 18th century, Pandit Ishwar Chandra Vidyasagar, who played a prominent role in Bengal Renaissance, realized and emphasized on female education for the emancipation of a nation. He took the cudgels against the prevalent social bigotry and fought for the rights and honour of women.
Vidyasagar's movement gained momentum and later inspired liberated and educated members of the society to take up his mantle and liberate women from the world of ignorance because they realized educated women are the weapons who yield positive impact on society through their contributions in home and professional fields. One such pioneer who worked for women empowerment in Bengal in the 20th century was Dr Nilima Ibrahim. She was an educator, writer and social worker. She also played a vital role in the cultural and political sphere of the newly-formed nation.
During and after the Bangladesh War of Liberation, she worked tirelessly for the rehabilitation of women who were brutally tortured during the war. Although, her name has been relegated to the annals of history but her seminal work, 'Ami Birangana Bolchhi' is a blazing record of the war within a war where sexual violence was used as weapon and the book is invaluable and contemporary even to this day. She interviewed millions of victims and recorded the horrors of war through their agonizing tales.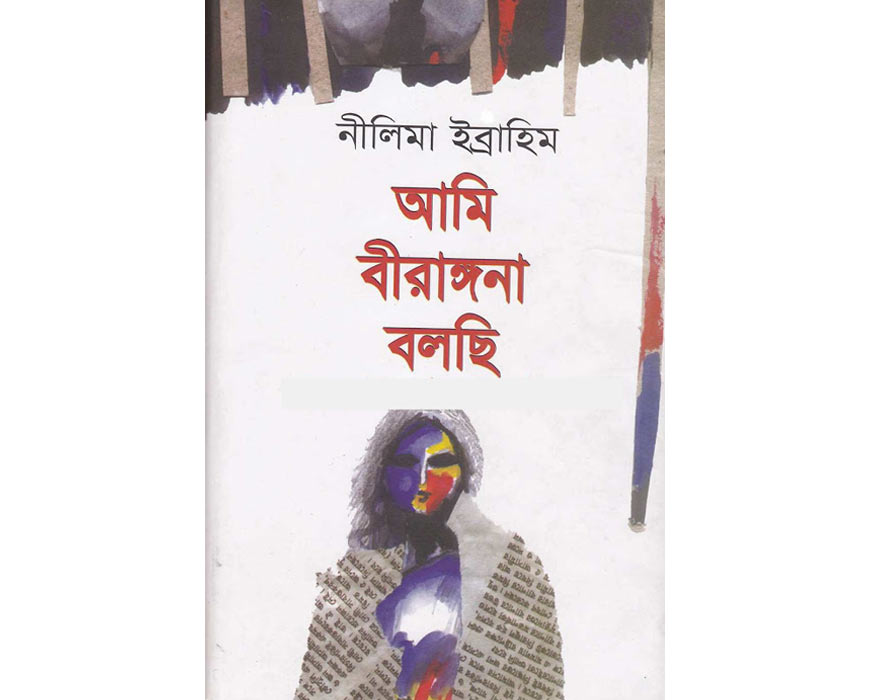 Nilima Ibrahim was born on October 11, 1921, in an affluent Hindu family. Her father, Prafulla Roy Chowdhury was the zamindar of Mulghar village in Bagerhat (now in Bangladesh). He was also a practicing lawyer. Her mother, Kusum Kumari Devi was a homemaker. Her father was a theatre enthusiast and was the president of Khulna Natya Mandir. He was instrumental in instilling a life-long love for theater in Nilima. Nilima was exceptionally intelligent and excelled in studies. She passed Matriculation examination from Khulna Coronation Girls School with letters in four subjects. Then she was sent to Calcutta for higher studies and got admitted to Victoria Institution for her IA degree and then completed her BABT from Scottish Church College. She passed her MA from Calcutta University obtaining a first class in Bengali literature.
Nilima took up a teaching job at Loreto House and later shifted to her alma mater, Victoria Institution. She also taught in the Bangla Department of Dhaka University. In 1945, Nilima became the first woman to receive the Biharilal Mitra Scholarship. In 1959, she became the first Bengali woman to obtain a doctorate degree from Dhaka University. Being an ardent fan of theatre, she based her doctoral thesis on 'Samajik O Rajnoitik Patabhumikaye Unobinsho Shatabdir Bangla Natok' (Bengali Theatre of the 19th Century in the Context of the Social and Political Backdrop). She later penned two academic books on theatre namely, 'Unobinsho Shotabdir Bangla Bangali Somaj O Bangla Natok (Bengali Society and Bangla Theatre of the 19th Century) published in 1964 and 'Bangla Natok: Utsho O Dhara (The Source and Course of Bengali Theatre) published in 1974. Nilima researched extensively for the second book and it is based on the works of 81 dramatists. Both the books are still widely cited as the most extensively researched reliable sources of reference by scholars. She continued her academic writings and that included brilliant biographies of novelist Sarat Chandra Chattopadhyay (Sarat Pratibha) in 1960, Bengali poet Michael Madhusudan Dutt (Banglar Kobi Madhusudan) in 1961 and Begum Rokeya (1974). She also wrote 'Bangali Manosh O Bangla Sahitya (1987) and Sahitya Sanskritir Nana Prasanga (1991)
Happy International Women's Day!

Nilima Ibrahim was an educator, social worker, and writer.Her best known work documents the struggles of Bangladeshi women and violence inflicted upon their bodies during the Bangladesh Liberation War. pic.twitter.com/jSDDyyKiGQ

— New Perspectives Theatre Co. (@NPTCtheatre) March 8, 2022
In 1945, she married Dr Mohammed Ibrahim, the then Captain of the Indian Army Medical Corps. Nilima's father-in-law's house was in Gendaria, Dhaka, where her first child was born. However, due to her husband's transferable job, she accompanied him to different army stations, including Pirojpur, Jessore, Barisal and Khulna at different times. By the time Nilima completed her doctorate from Dhaka University in 1959, she was the mother of five daughters - Khuku, Dolly, Polly, Babli and Iti. But she continued her work. She was a playwright and wrote a large number of plays. Among them, well-known ones are 'Duye Duye Chaar,' (1964), Rod Jwala Bikal (1973), both based on social inequality. 'Je Aranye Alo Nei (1974) is based on Bangladesh's Liberation War. She also wrote many novels like Beesh Shotoker Meye (1958), Ek Poth Dui Baank (1958), Keyabon Sancharini (1962) and Bohniboloy (1985).
Nilima Ibrahim's Aami Birangana Balchi (A War Heroine, I Speak) was the beginning of a genre that revolutionized not only the genre of storytelling, but also a feminist revisiting of history. Biranganas or brave heroines, emerged as rebellious women in the popular culture of Bangladesh following the Liberation War of 1971, but their title hardly brought them the honor they deserved. They sacrificed as much as their male counterparts, but unlike the men, their voices were silenced, and they were marginalized. The post-independent historiography of Bangladesh has scarcely dealt with the real suffering of Biranganas. She met these Biranganas in the various rehabilitation camps in 1972 and began recording their tales of suffering and experiences of prejudices. She recorded approximately 50 rape victims and from there shortlisted seven victims to compile her book, 'Ami Birangana Bolchhi'. The book recounts the struggle and survival of the seven rape victims.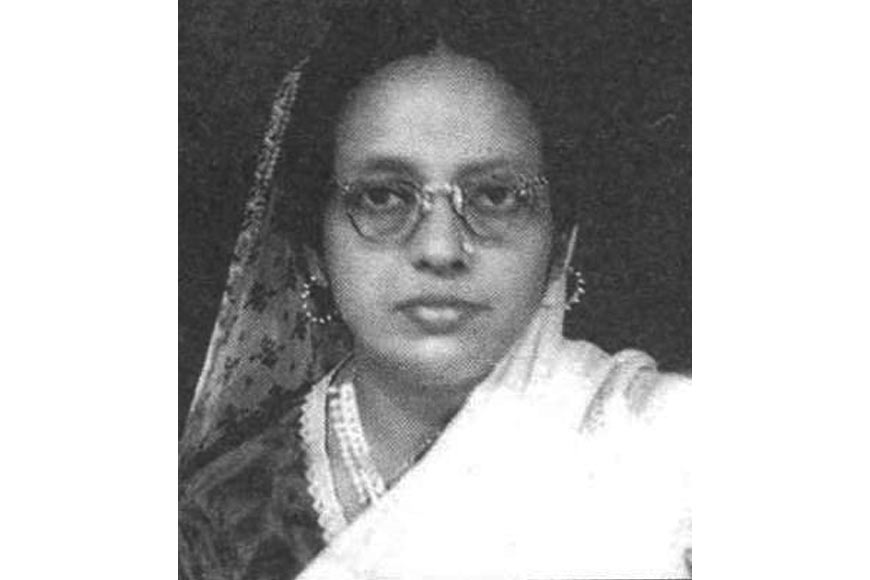 She was successful to a certain extent in showcasing women's equal participation and questioning the unequal treatment women received during the war and its aftermath. While men were conferred the honor of heroism, women were nothing more than objects of pity. Commenting on their plight, Ibrahim says that the countrymen would have preferred the dead bodies of the violated women rather than finding them living and breathing. However, being a social worker and humanitarian, Nilima believed that Biranganas had the right to live with dignity in their free country. She initiated her efforts for the empowerment of the raped women.

The book attempted to reconstruct the traditional historiography of the 1971 Liberation War from the feminist point of view. After her publication, other South Asian authors and scholars began to work on the narratives of Biranganas. It is estimated that 200–300 narratives have already been recorded.
Professor Nilima Ibrahim also held various important posts at different times. She was simultaneously the Chairperson of the Bangla Department of Dhaka University (1971-1975) and the Provost of Rokeya Hall at Dhaka University (1971 -1977). In 1972, she became the president of the Bangladesh Women's Association. On her initiative, an auditorium of Mahila Samiti was set up and regular plays were presented under her patronage. She was also involved in various national and international organizations for social welfare and women's development.
She received innumerable awards like Bangla Academy Award (1989), Joy Bangla Award (1983), Michael Madhusudan Award (198), Writers' Association Award (1989), Justice Abu Saeed Chowdhury Memorial Medal (1990), Anonay Sahitya Padak (1996), Begum Rokeya. Padak (1996), Bangabandhu Award (1997), Sher-e-Bangla Award (1997),Theater Honorary Medal (1997) and Ekushey Padak (2000). On June 16, 2002, Dr Nilima Ibrahim breathed her last at the age of 81.