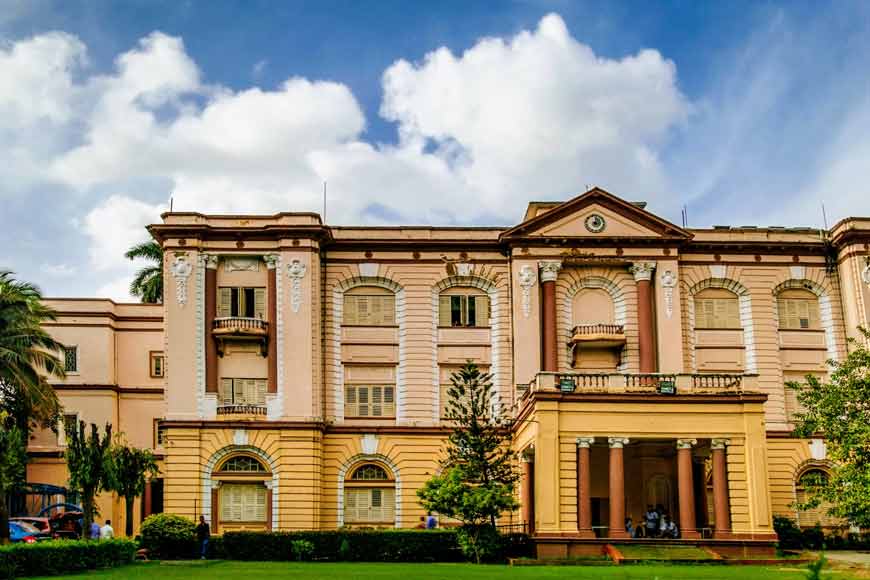 Birla Industrial and Technological Museum
Driving past Kolkata's Birla Industrial and Technological Museum (BITM) on what is Gurusaday Road today, not many would probably wonder about its origins, but for those who do, the name of architect Nundlal Guin ought to be important. This is because it was Guin who built Birla Park (as Basant Kumar Birla mentioned in his memoirs titled A Rare Legacy), a vast residential complex completed in 1923, on land which the Birlas had bought from Surendranath Tagore a few years earlier. And in 1959, the larger part of this complex became BITM, the premises being donated by Ghanshyamdas Birla to Chief Minister Bidhan Chandra Roy.
You may be forgiven for not knowing about Nundlal Guin. Not many seem to. N. Guin & Co, the firm that he founded around 1920, still exists, and Nundlal's grandson Asitbaran Guin says though they are no longer really involved in the construction business, the firm's other activities continue as usual.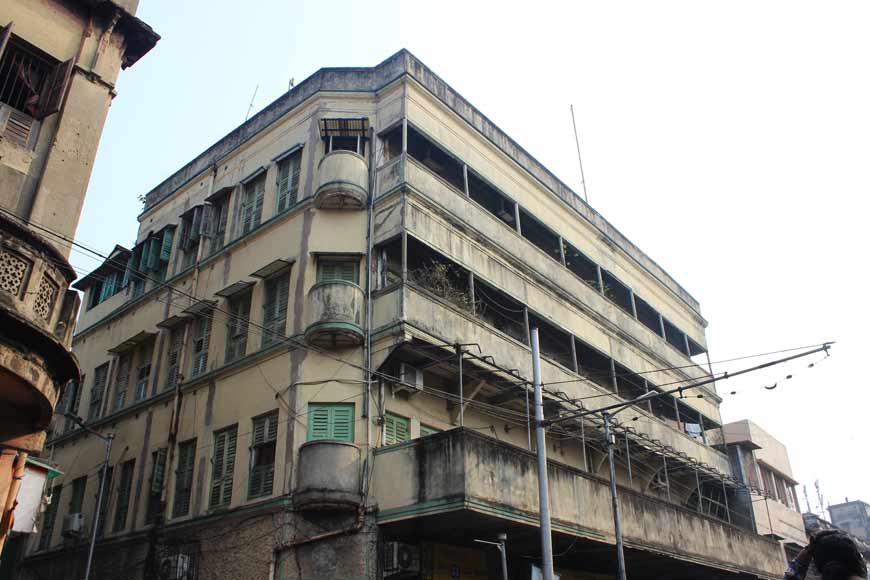 Rosogolla Bhawan
Construction, however, is what made Nundlal Guin a name to reckon with in Kolkata of the 1920s and onward. Writing about the architect in 2012, veteran journalist and author Soumitra Das attributed to him some of Kolkata's landmark structures, including Rosogolla Bhavan on Rabindra Sarani (the ancestral residence of the K.C. Das family), Kolay Market, Mehta Building in Burrabazar (horribly damaged by the Bagri Market fire of 2018), Arya Kanya Mahavidyalaya, Mohta House on Strand Road, and Marina Garden Court on Park Street.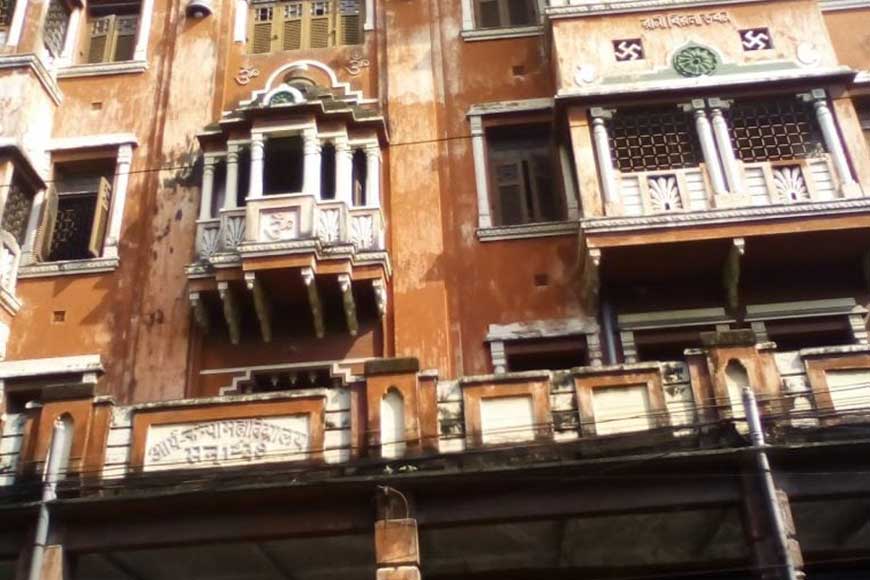 Arya Kanya Mahavidyalaya

Nundlal's achievements seem all the more remarkable considering his breakaway career path. Born in Serampore in 1874, Nundlal came to Calcutta with his father Nabakrishna Guin, whose name was to become celebrated for the eponymous sweet shop he set up in Bowbazar. Instead of joining the thriving family business, however, Nundlal chose to become an artist, enrolling with the then Government School of Art (known to us as Government College of Art & Craft). Following stints with various architectural and engineering firms, Nundlal joined the Eastern Bengal State Railway's drawing department, where he prepared the elevation of the proposed Central Railway station and also drew the plan and elevation of the Delhi Durbar station. In 1915, he became head of the department. Asitbaran Guin says his grandfather was also responsible for some of the constructions at Sealdah station.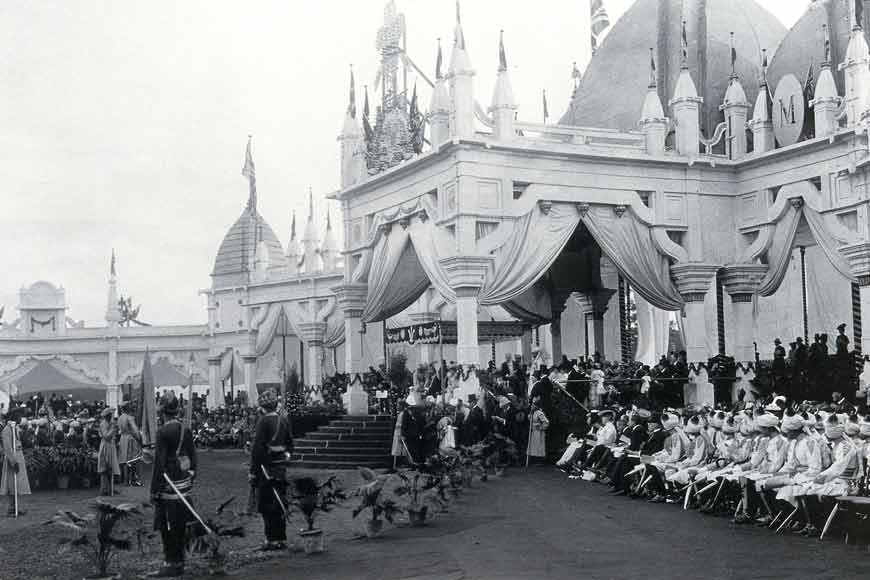 The marquee erected for King George V and Queen Mary
Another important architectural feather in Nundlal's cap was his design for the temporary amphitheatre for the reception of King George V and Queen Mary of Britain, on their visit to Calcutta in 1911-12. To quote Soumitra Das, "According to a report in The Statesman, the pandal erected for the pageant on the Maidan between Chowringhee and Jail Road was a 'handsome structure in Oriental design'. Edward Thornton, of Martin and Co, designed the pandal, Stephen Wilkinson was the superintending architect, and Motilal Radha Kissen the contractors."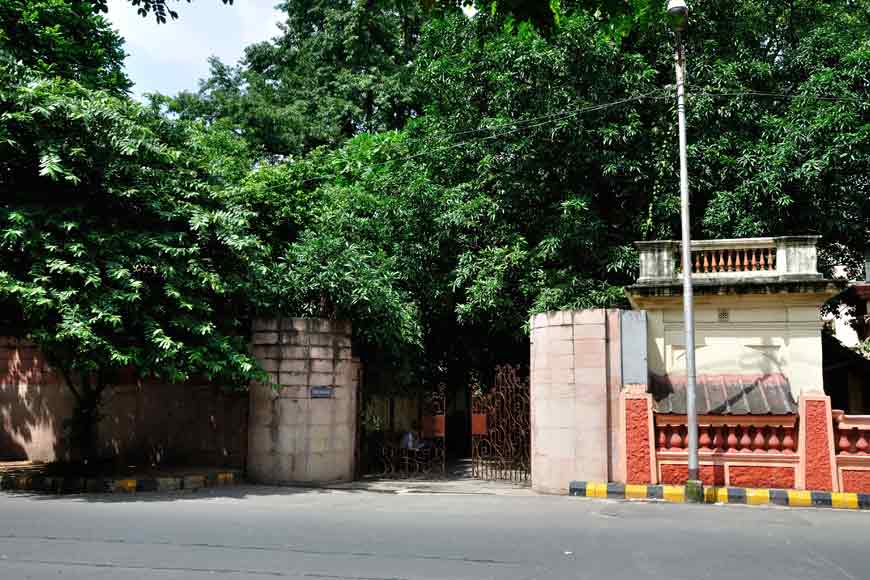 Birla Park Entrance
In a certificate dated January 10, 1911, Wilkinson wrote: "I have very much pleasure in certifying as to the abilities of Mr Nundo Lall Guin who for the past three months has been working as assistant engineer on the construction and erection of the Royal Amphitheatre on the Calcutta Maidan…. Mr Guin is also a first class draughtsman and his abilities should be the means of ultimately securing him a first-class appointment."
Nundlal's grandson, the late Mihirbaran Guin, collected many of his grandfather's line drawings and designs, as well as photographs of some of the structures, newspaper clippings, and even his bank passbook (showing how highly he was paid) and other memorabilia that help us form an impression of the forgotten architect, who died in 1963. However, since those documents are not accessible to the public, it is up to those who do have access to revive the memories of this once celebrated Bengali.