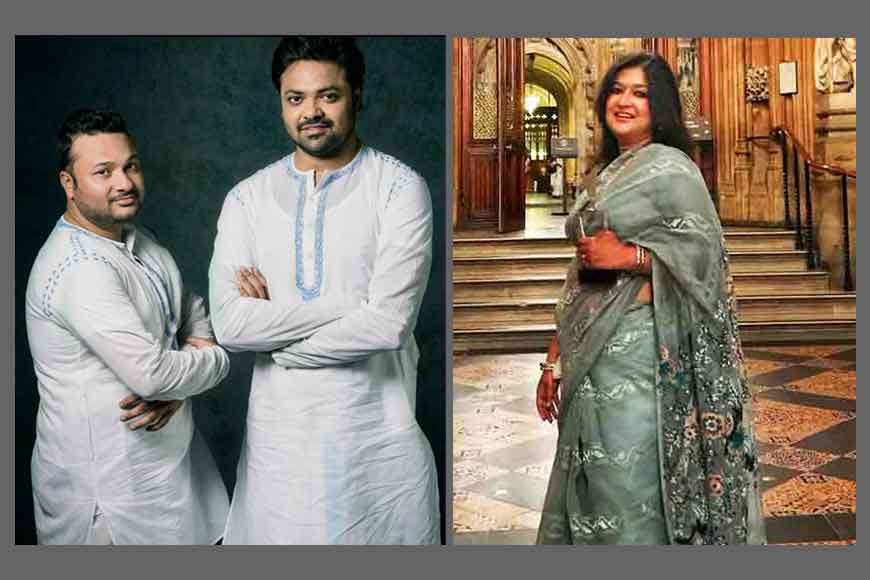 "Welcome the Berliner Philharmoniker into your home – on your TV, computer, tablet or smartphone. Live or on-demand from our archive," reads the exhortation from the venerable Berlin Philharmonic Opera, a 138-year-old institution now adapting to the winds of change, a change forced upon performing artistes worldwide by the Covid pandemic.
One clear indicator of this change has been the overwhelming presence of artistes online, from a simple Facebook live video to 'staged' online concerts, which try and recreate as closely as possible the look and feel of offline shows, with varying success.
Given that nobody knows when auditoriums and other concert venues will open to large gatherings, are online concerts the way forward for the performing arts? Can they be commercially viable enough to generate livelihoods for hundreds of thousands? Will the same audiences who paid, say, Rs 500 for an offline concert ticket in pre-Covid times pay even Rs 100 to attend an online concert?
Will artistes evolve technologically to the point where they are entirely comfortable performing in a space which demands a certain technical competence, yet limits their interaction with a live audience? Will already struggling segments, such as Bengali music, survive the digital onslaught?
Songwriter and noted Rabindra Sangeet exponent Sahana Bajpaie talks about the "fall in energy" she felt while performing at a recent online concert. "But if we have to do it, we have to do it. And it isn't all negative. The online space has opened up opportunities for brilliant performers who would otherwise perhaps not have taken to the stage. Today, a simple Facebook live with a digital tanpura and tabla is bringing such performers to countless listeners," she says.
Every year on June 21, popular Kolkata-based musicians Sourendro-Soumyojit stage an elaborate World Music Day concert. This year, they went online with their star-studded line-up, featuring Ustad Rashid Khan, Hariharan, Soumitra Chattopadhyay, Rekha and Vishal Bhardwaj, Vidya Balan, Kavita Krishnamurthi and L Subramaniam, Koushiki Chakraborty, Aparna Sen, Nachiketa Chakraborty, Papon, T.N. Krishna, Benny Dayal, Jeet Gannguli, and Srabani Sen, among others. Even without the traditional expenditure of auditorium and stage, the budget was considerable. Were they able to recover costs?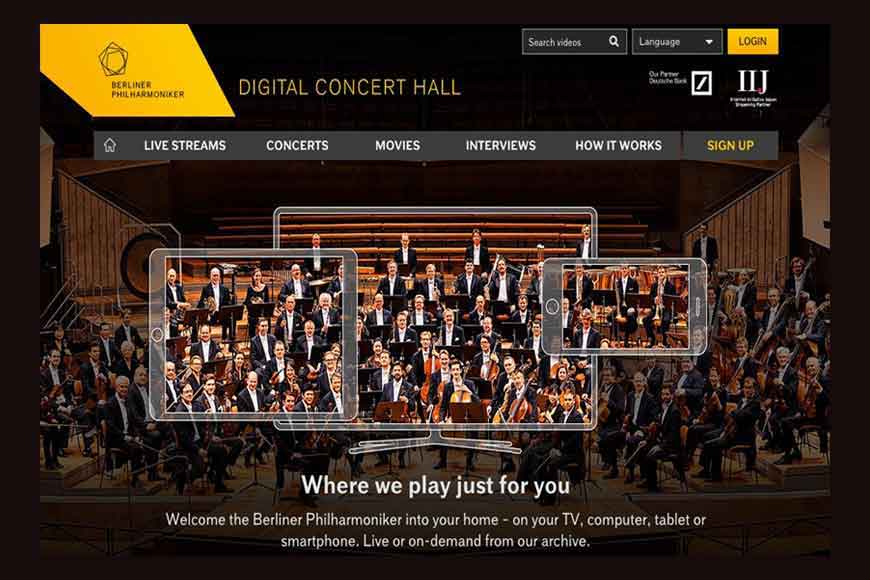 Through sponsorship, to certain extent. Apeksha Lahiri of prominent music label Asha Audio, who was one of the organisers of the concert as part of a series, feels as far as sponsorship goes, there really is no difference between offline and online concerts. "In any concert, only about 20-30 percent of the revenue comes from ticket sales. On a digital platform, right now, the best that we have seen are 350-400 ticket sales. The rest is sponsorship. And the digital space offers new ways in which the sponsor can engage with the audience, though the current economic slump has restricted spending for most sponsors. Once the economy picks up, they may well look at digital concert sponsorship as a viable alternative," she says.
The other area that needs focus, say performers across the board, is content and presentation. While not everyone may be able to set up a digital concert hall as the Berlin Philharmonic has done, there is a dawning realisation that online concerts deserve as much in terms of professionalism and attention as offline ones, if audiences are to remain interested.
"Why should a listener pay for a concert if the same content has already been made available on a Facebook live, for example, free of cost?" asks Sahana. "What are we offering that is new, that people would have to wait for? If I can create engaging content for an offline concert, I need to do the same online." This, she adds, is particularly true of Bengali music and its exponents. "Given the already shrinking space for Bangla music, it is critical that we focus on content that draws in the youth, our future audience. And we learn to differentiate between a Facebook live and a proper concert," she says.
This view finds an echo in public relations consultant Sudipta Chanda, who has been promoting many such online concerts, featuring both established and not so established artistes. "A big difference that I have noticed between artistes in Kolkata and Mumbai is that the former, possibly giving in to the pressure of keeping themselves visible, have made random, arbitrary appearances online, very often without commercial benefit. This has caused over-exposure. Artistes from Mumbai, on the other hand, have kept a very tight leash on their online presence, so that every time they appear, there is a novelty factor," he explains.
Overcrowding of the digital space is something that Sahana and Soumyojit talk about, as well, particularly the trend among more established artistes to perform either for free, or at a nominal cost at the onset of the Covid crisis, when it became clear that stage shows were about to be suspended for the foreseeable future. "Because they performed free of cost then, organisers now expect them to continue doing so. And yet, think about what would happen if all performers decided to stop creating new works of art. No new music, no movies, no theatre," says Sahana.
"Unlike an offline concert, an online concert is potentially accessible to an unlimited viewership," says Soumyojit. "So how frequently an artiste wishes to grant that access is something he or she has to work out." For Sourendro-Soumyojit's annual multi-city tour of America during Durga Puja season, the duo is creating customised content this year. "We must remember that the audience is sitting at home watching, with none of the shared energy of a live concert. So we are scripting the show differently, shooting it differently, not simply placing a couple of static cameras and recording," says Soumyojit.
As artistes adapt to a changing world, audiences need to come forward too, seems to be the consensus. "Just because a lot of music is available online at no cost, they shouldn't assume that a concert, with specialised content, will be the same," says Sahana. This becomes more critical when you consider accompanying musicians, for example, who face a dire existential crisis in these times, as performers sit at home with digital instruments and go live on Facebook. Thus, not only is there an absence of the look and feel that a band can create, but the musicians lose out on much needed income.
In the end, the consensus seems to be that the digital space is not a "replacement" for the offline one, as Soumyojit points out, but an alternative platform which, if it has to be viable, will require an equal amount of effort, investment, and dedication. That can come about only through a combined, and sustained, initiative.
Story Tag:
Online concerts, Sahana Bajpaie, Rabindrasangeet